Tailor-made Tour

16 days from £3795 per person
Places Visited:
Cochin, Kodungallur, Cheruthurthy, Wayanad, Nagarhole National Park, Tellicherry, Valiyamparamba Riceboat Cruise, Neeleshwaram, Kozhikode
Comparatively few travellers make it to north Kerala, but those who do invariably return feeling like they've struck gold. Boasting miles of exquisite, empty beaches, unseen backwaters and soaring mountains draped in forest and spice plantations, the region is home to a profusion of exotic wildlife, including tigers and huge herds of elephant. It's also the crucible of Kerala's distinctive music and dance traditions, and the best place to experience them in their authentic contexts.
This two-week journey uncovers the cream of the north's varied attractions. You'll get to stay on a working coffee estate high in the mountains, watch a new generation of Kathakali actors being schooled on the banks of a sacred river, and see wild elephant and tiger in the forests of the Nilgiris, before a three-day spell relaxing at our absolute favourite beach hideaway in India.
In short, if you're the kind of traveller who prefers off-the-beaten-track areas, or if you've been to Kerala before and wish to see a more unspoilt side of the state, then this trip is for you.
With three weeks to spare, we recommend extending the tour north for a few days to the city of Mysore, famed for its grandiloquent palaces, and silk and incense workshops.
Highlights
✓   Luxury houseboat cruise in undiscovered backwater region
✓   3 nights at a secluded barefoot beach resort
✓   2 nights on a remote coffee plantation
✓   2 nights in South India's top wildlife reserve
✓   Special guided visit of Kerala's academy of performing arts
✓   Visits to crafts workshops, markets, temples and historic synagogues
✓   Wonderful Malabari cuisine throughout
✓   Archeological site of ancient Muziris
✓   2 nights in a former British mansion
Holiday Types
Cultural Holidays Wildlife Holidays River Cruising Holidays Luxury Train Holidays Family Holidays Honeymoons Beach Holidays Adventure Holidays
Suggested itinerary
Day 1
UK
Fly overnight from London Heathrow to Cochin (Ernakulam), with a short stopover in one of the Gulf states.
Day 2
Kodungallur
On arrival, you'll be greeted by your TransIndus representative and driven to your hotel – a half-hour's drive across Kerala's coastal plain. Spend the remainder of the day recovering from your journey, perhaps venturing out for a walk along the riverside near your hotel.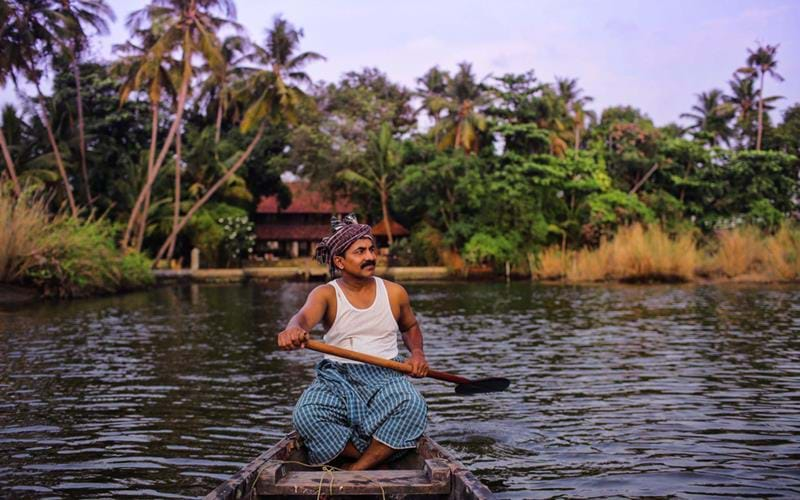 You'll be spending your first couple of nights at an idyllic spot on the banks of the Periyar River, under a grove of giant coconut trees. Although a backwater now, in past centuries this waterway would have been teeming with boats travelling to and from the nearby spice port of Muziris, where Roman and Chinese ships used to take on cargoes of pepper, and merchants from across the world settled in large numbers to trade. Portuguese-style churches, old synagogues, Dutch forts and British bungalows in the area testify to its former importance.
On your first afternoon, however, you probably won't want to venture much further than the hotel's waterfront gardens and infinity pool, from where you can watch the locals fishing on the river from small dugout canoes.
Accommodation Options
Day 3
Kodungallur
Experience the distinctive ambiance and historic monuments of the Periyar River region today on a series of guided walks, cycle rides and visits to local museums and heritage properties.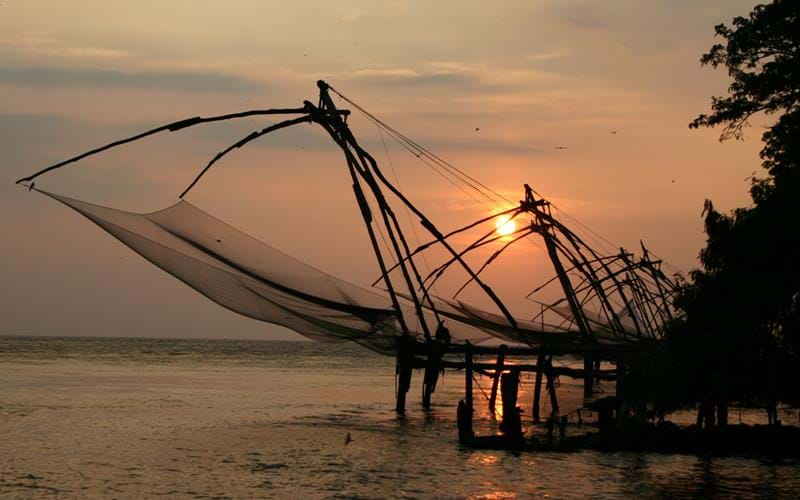 After breakfast your hosts will discuss your sightseeing priorities for the day with you. On offer will be visits to local markets, temples, churches and villages in the company of the house guide, Stanley. You could opt for detours to basket- and coir-weaving workshops, try your hand at fishing or take to the water in a kayak!
Not to be missed are the various small museums and archeological sites comprising the 'Muziris Heritage Zone', site of the Malabar coast's ancient port. Barely a brick of it remains above ground these days, but recent excavations have uncovered the harbour's location, along with hordes of Roman silver and shards of ancient pottery from China.
On your first day it will, above all, be a delight to soak up the novel sights and sounds of rural Kerala – from the many varieties of bananas on sale at roadside stalls to the men in their chequered 'mundus' sipping tea in local 'chaykada' (tea stalls).
Accommodation Options
Day 4
Kodungallur–Arratupuzha
Today you'll drive north to a property in the backwaters outside the city of Thrissur, base for some fascinating cultural excursions to crafts workshops and traditional dance schools. En route, pause at the temple town of Irinjalakuda to visit a bell-metal casting factory, followed by lunch at a traditional Keralan "meals" restaurant.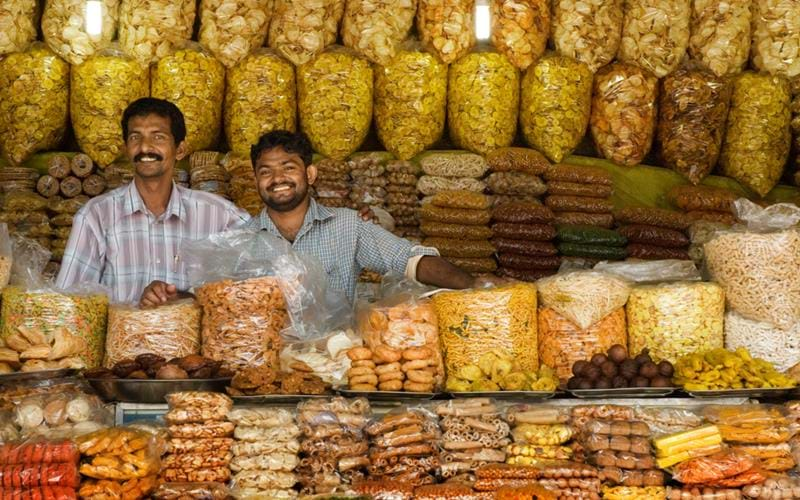 A mix of tin and copper, bell metal – 'nadavaramba' in Malayali – has for many centuries been the alloy Keralans use for temple and church utensils, such as bowls ('uruli') and oil lamps ('nilavilakku'), as well as for preparing Ayurveda treatments. You'll often see large specimens gracing the lobbies of hotels and offices. One of the state's oldest 'alas', or forges, is situated on the outskirts of Irinjalakuda, and we recommend you make a short detour to watch the casters and polishers in action at a workshop that wouldn't look out of place in the Dickensian era. Finished items are sold in the glittering Bellwics emporia on the main street, near our suggested lunch stop for the day – a wonderfully old-fashioned vegetarian "meals" restaurant serving flavoursome local 'thoran, 'avial' and other regional specialities.
Accommodation Options
Day 5
Arratupuzha
Experience some of the unique music, dance and crafts traditions of Kerala today in their authentic contexts, with visits to local Kathakali schools, weavers workshops and a pottery.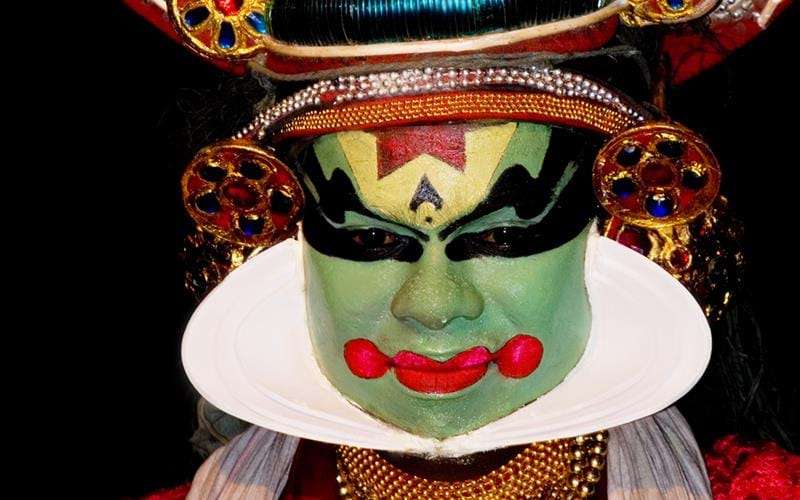 Your hosts at Neelambari are real experts on local ritual arts and can arrange trips to a range of different centres to experience these, whether one of the many dance or temple mime forms, or crafts such as silk weaving and ceramics. They can also arrange for performers to visit the resort, which gives you the opportunity to watch the makeup and costumes beings applied before an exclusive show in Neelambari's beautiful, Keralan-style theatre.
Accommodation Options
Day 6
Arratupuzha-Wayanad
The longest journey of your trip today starts with a memorable ride on a typical Keralan passenger train, followed by lunch at a traditional rural 'tharavad' mansion, where you'll re-join your vehicle and luggage for the onward drive to the hills of Wayanad.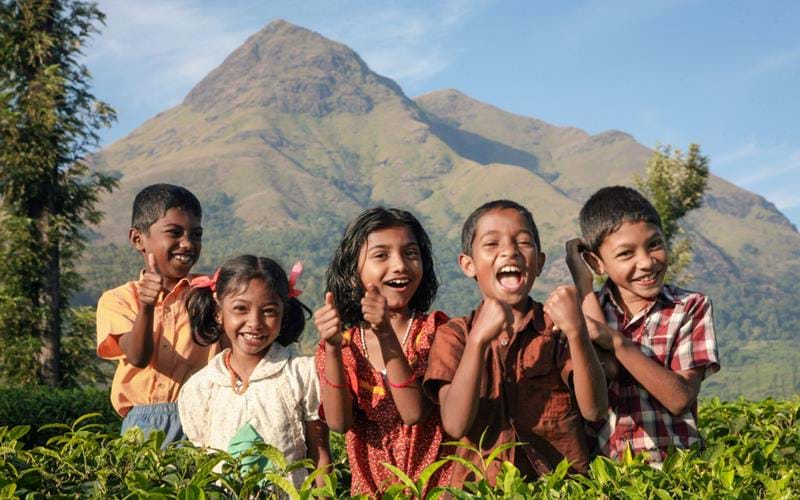 A delightful mix of experiences await on Day Six of this tour as you transfer to the railway station at Shoranur Junction to catch a train further inland the rural town of Nilambur. Passing through an inspiring mix of landscapes, from rice fields to wooded hills and spectacular river crossings, this four-hour ride is regarded by train buffs as one of the very best journeys in all of South India. Facilities on board are basic, but you're assured of a seat and an experience of local life you'll doubtless remember!
On arrival at Nilambur, you'll be met by your driver and transferred to a nearby period property where you'll enjoy a traditional vegetarian lunch, prepared in the family kitchen, and a short tour of the house and grounds.
From Nilambur, the ghat section of the drive begins as the road winds into the forested mountains of Wayanad. You'll arrive at Pepper Trails, where you'll be spending two nights, around 5pm.
Accommodation Options
Day 7
Wayanad
Soak up the spectacular landscape, flora and wildlife of this unspoiled corner of Wayanad today with a choice of guided walks and drives, or simply laze by the pool if preferred.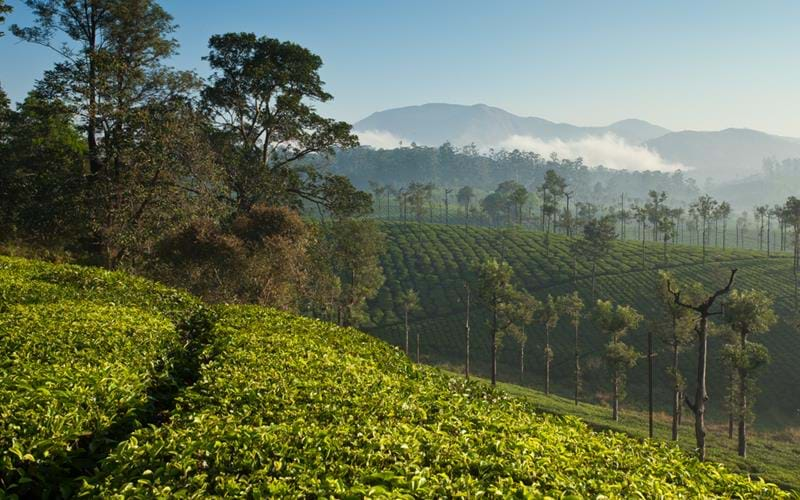 This heavenly corner of the Keralan mountains is best explored on foot, and the estate holds miles of trails suitable for all levels of fitness and ambition, whether you wish to amble through the coffee groves or tackle a full-on trek to the tops. Learn how tea and coffee are produced, track exotic birds, monkeys and butterflies with your guide, and enjoy a coracle ride on a lake in the forest. Once the heat builds, you can retreat to a balcony seat in the treetop restaurant for some particularly fragrant local cuisine, or laze in the privacy of your own verandah.
Accommodation Options
Day 8
Wayanad–Nagarhole National Park
After a leisurely breakfast and final stroll around the plantation, re-join your driver for the two-and-a-half-hour journey through forested hills to Nagarhole National Park, in the neighbouring state of Karnataka, where you'll arrive in time for an evening safari.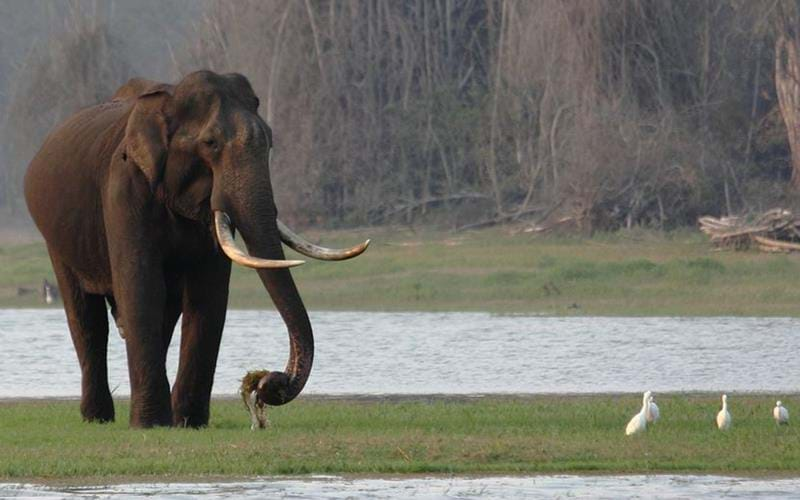 Created from the private hunting reserve of the Maharajas of Mysore, Nagarhole is currently the best place in South India to spot tigers, with a population of around 125 cats spread over 650 sq km – the highest density of any park in the south. Elephant are also present in large numbers, along with herds of deer and antelope, and the predators that prey on them: striped hyena, dhole (wild dog) and leopard. In addition to towering teak trees, Nagarhole's forest protects jungles of rosewood, silver oak and, most highly prized of all in this part of the world, sandalwood, which is used to make incense. Birdlife is also prolific, with 270 species recorded, among them the endangered Oriental white-backed vulture, Greater-spotted eagle and three kinds of hornbill.
Accommodation Options
Day 9
Nagarhole National Park
Morning and evening game drives offer plenty of scope for sighting tiger and other wildlife today, and there will be of time during the afternoon to relax back in your lodge or by the poolside.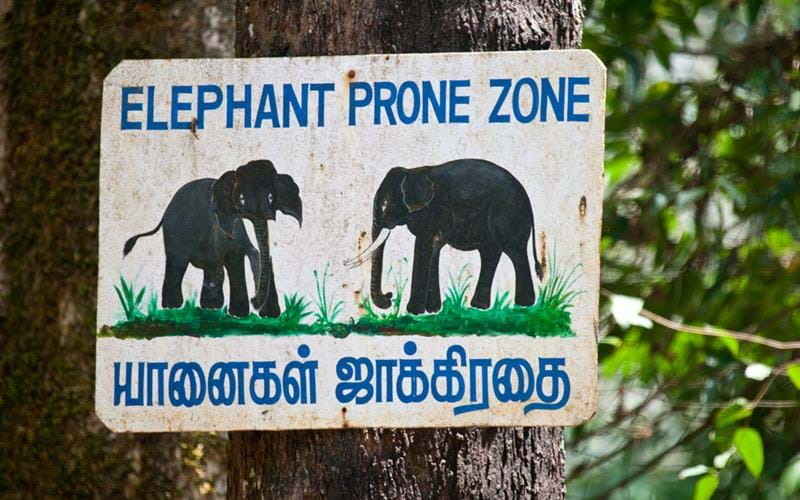 Your chances of coming across a herd of elephants at Nagarhole are exceptionally good, particularly during the dry season (Feb–April) when water levels of the Kabini River fall, leaving grassy expanses and abundant food for the ellies. The resulting congregations sometimes rank among the largest in Asia, attracting dozoens of animals at any given time. The current population is estimated to be around 8,000! Your expert guides will know the best places to look for elephant, regardless of the time of year you visit.
Accommodation Options
Day 10
Nagarhole–Tellicherry
Drive from Wayanad's high plateau in the morning through the jungles and hills of the Western Ghats to Tellicherry, on the Malabar Coast, where you'll be spending a couple of nights in one of our favourite heritage homestays, Ayisha Manzil. If time permits, squeeze in a visit to the handsome old colonial fort overlooking the harbour before supper.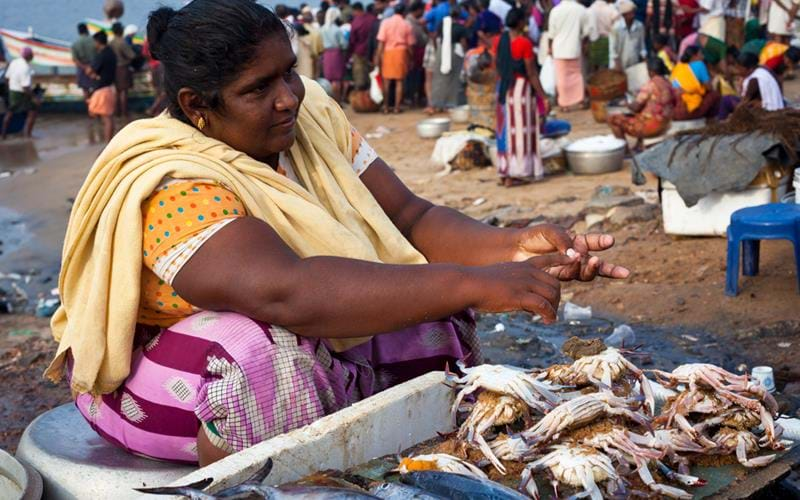 One of the principal spice ports on the norther Malabar, Tellicherry, or 'Thalassery' as it is officially known these days, was at one time occupied by the Portuguese, Dutch, French and British, and remnants of colonial rule litter the town, including the grand old mansion you will be staying in. It originally belonged to a British cinnamon planter, and has changed little in over a century, retaining much of its antique furniture and fixtures. Lovers of period décor will love staying here, though don't come expecting five-star luxury. Think of it more as a visit to a rambling country house belonging to eccentric relatives – in a fabulously exotic location.
Accommodation Options
Day 11
Tellicherry
Enjoy the warm hospitality of hosts Mr and Mrs Moosa today, with guided tours of the town's unusual sights. Budding cooks can shop for cooking ingredients in the local market, then help prepare a Malabari feast for supper.
Expect a guided tour of the local fish market first thing after breakfast (a wonderful experience), followed visits to some of the ancient, architecturally distinctive mosques for which the region in known. Later, you'll have the chance to learn local cookery techniques (Mrs Moosa is a specialist in Malabari cuisine), and sample sublime, spicy seafood curries on the verandah of the guest house.
In the evening, you may also be offered the chance to attend a night-time 'Teyyem' performance at a local temple. Don't miss the chance to see one of the region's most ancient and colourful religious rituals, in which dancers wearing elaborate make up and huge masks perform trance dances while "possessed" by the shrine's presiding deity. Teyyems usually take place by torch light, watched by crowds of villagers, and are hugely atmospheric, though you'll need a degree of stamina to see one through til the end at sunrise, when the dancing reaches a frenetic climax.
Accommodation Options
Day 12
Valiyamparamba Riceboat Cruise
A highlight of the trip today as you embark on a one-night cruise around a local backwater in a converted rice barge, or 'kettu vallam' – a memorable way to experience one of the Malabar Coast's signature landscapes.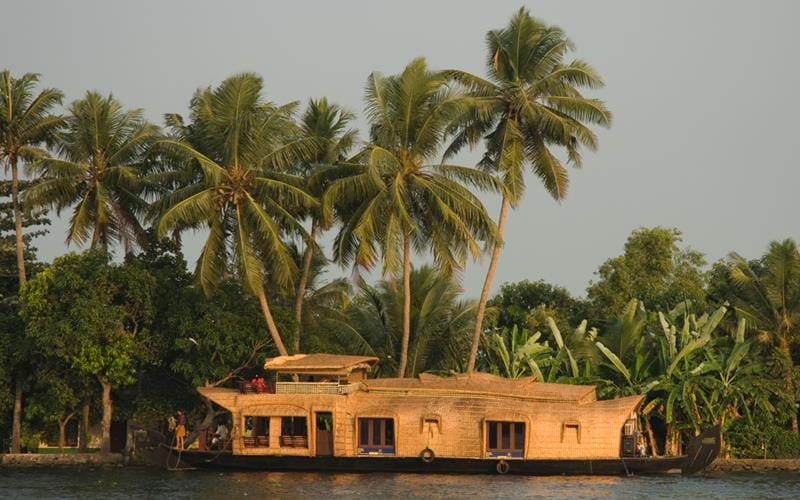 The day begins with a two-and-a-half-hour drive north up to Lotus Point, on the Valiyamparamba backwater, where you'll join your houseboat and crew. Separated from the surf of the Arabian Sea by a long sandbar, this large, palm-fringed lagoon is dotted with islets supporting dozens of small villages and farmsteads, the majority of which nowadays depend on mussel harvesting for their livelihood. Gliding along the water you'll gain a vivid impression of life in this little visited area. Expect to see coconut pickers climbing trees using coir rope as grips, men hand-net fishing from dugouts and parties of school children returning home on the ferries that zigzag between settlements.
Cooled by a palm-leaf canopy, the boat itself is very comfortable, with a large, air-conditioned, fully en-suite bedroom, a dining space and observation deck scattered with cushions and bolsters. Meal times are a highlight, featuring local specialities such as 'karimeen' and 'ayakura' river fish, crab, calamari and prawns, and melt-in-the-mouth mussels fried in spicy Malabari curry pastes.
Accommodation Options
Day 13
Neeleshwaram
After breakfast, re-join your driver for the short transfer to the idyllic beach resort of Neeleshwar Hermitage, where you'll conclude your tour with three days of uninterrupted rest and relaxation.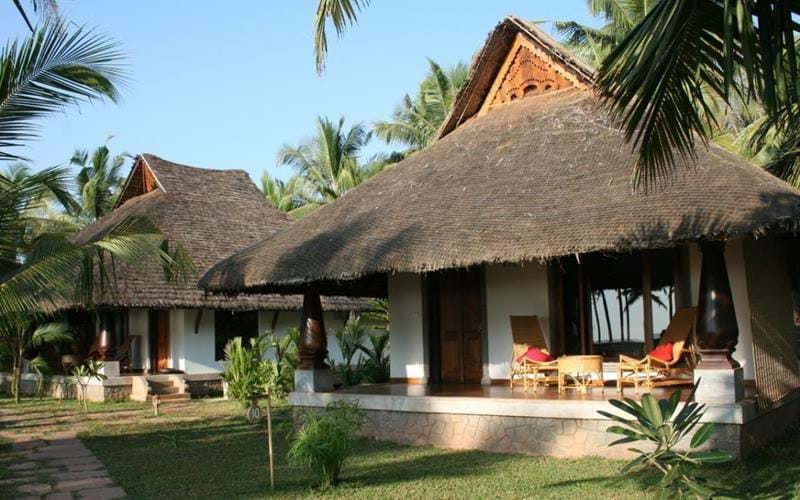 We can think of nowhere lovelier to end a tour than the Neeleshwar Hermitage. Situated on a lush, pristine stretch of the Malabar Coast, it offers the perfect balance between nature and culture – you'll enjoy great comfort, stylish surroundings and attentive service, but nothing that detracts from the essential beauty of the location. The churning surf, the vivid blue sea and the huge palms rustling overhead in a gentle on-shore breeze are the main reason to come here, and you'll have plenty of time to make the most of them.
For more restless souls, the resort lays on a choice of optional excursions and compelling cultural experiences. You can also enjoy illustrated talks in the evening, in addition to recitals of Carnatic music and dance. And there's a particularly alluring spa on site offering the full gamut of Ayurvedic treatments.
Accommodation Options
Day 14
Neeleshwaram
A full day of R&R, reclined on the verandah of your thatched bungalow, beside the hotel's infinity pool or on a sun lounger next on the beach.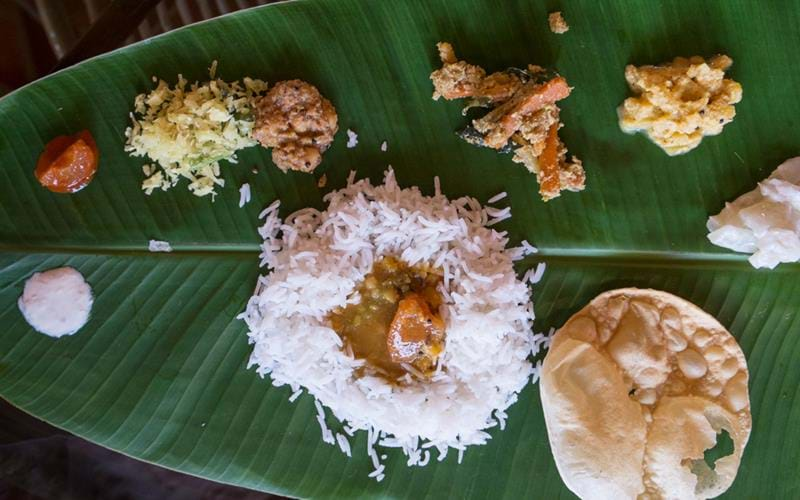 Start the day with a stroll along the seafront at first light, when dolphins approach the beach. Breakfasts at Neeleshwaram are sumptuous. Choose between home-baked European pâtisserie, or more zesty Malabari dosai and 'idly'wada' combos of deep-fried lentil-flour donuts with steamed rice cakes and coconut and green-chilli 'chatni'.
An evening highlight for anyone interested in Indian culture are the lectures from the resort's cultural director, Alistair Shearer. Topics range from history, art and architecture to religion and philosophy, and are delivered in a relaxed and informal setting before dinner.
Accommodation Options
Day 15
Neeleshwaram
Your final full day at the Hermitage. Spend it soaking up the natural splendour of the site, or venture out in the late afternoon with the hotel guide to visit local village temples and markets. Cycling trips of varying lengths are also on offer for more energetic guests.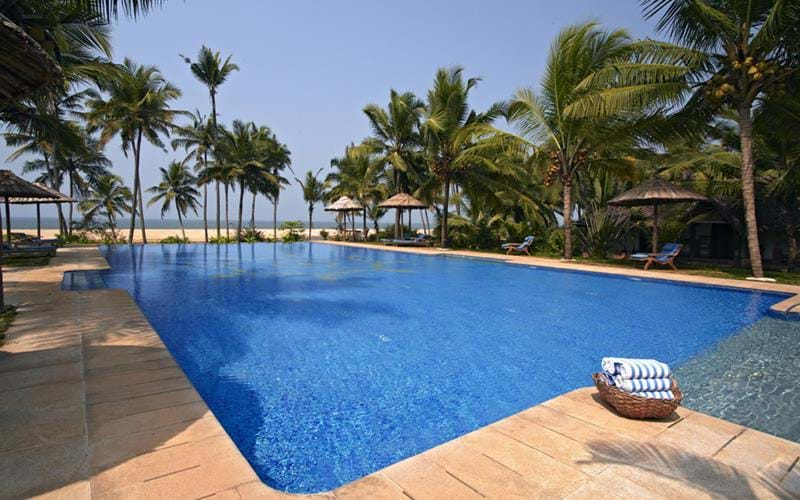 Guided cycle rides range from one hour to half a day or more. The routes traverse  local rice fields, passing farm compounds, shrines, temples and mosques, and through fishing villages behind the beach where boats and nets are constantly being made and repaired. Taste traditional coconut todi (the local tipple) in a typical Malabari todi shop, and watch areca nuts being harvested.
Accommodation Options
Day 16
Kozhikode Airport–London
Time to bid farewell to paradise as you re-join your car and driver for the journey south down the Malabar coastal highwayto Kozhikode (Calicut) airport, where you'll pick up your flight back to the UK.
Tailor-made Tour

16 days from £3795 per person
What's included
✓   International flights from London
✓   14 nights accommodation
✓   Most meals (7 lunches and 11 dinners)
✓   A chauffeur-driven, luxury saloon car for the duration of your tour
✓   Entrance fees to all sites listed in our itinerary
The tour described above is only a suggested itinerary. It may be adapted to suit your needs – for example with a stay in Fort Cochin on arrival, a detour north from Wayanad to Mysore, or an additional day or two on the beach at the end. 
Plan your Next Adventure
With the world now largely open again, now is the time to begin planning your next adventures in Asia. Our Travel Specialists are ready to take your call and discuss the adventure you have spent the last 3 years dreaming of.
Or call us on 0208 566 3739
TransIndus Brochures 2023
Join our mailing list