Varanasi, North & Central India, India
Set in lush grounds bordering fields of jasmine and marigold, this former East India Company mansion (and later Maharajah's guest house) has been exquisitely restored by the Taj Group. Although the fixtures and fittings are new, and modern features such as a pool and spa have been added, the architects and designers have managed to keep the period feel of the place intact: muted, 1930s colour palettes for the decor; claw-foot, roll-topped tubs in the bathrooms; old-style cane blinds on the French windows; and verandas opening on to manicured lawns.
Such luxury, combined with a genuine historical pedigree, means its 10 elegant rooms are often booked up a year or more in advance so if a stay here is a priority we recommend reserving as far ahead as possible.
Recommended itinerary including the Nadesar Palace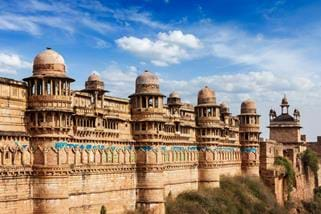 TransIndus Brochures 2022
Join our mailing list