Tailor-made Tour

12 days from £2995 per person
Places Visited:
Cochin, Munnar, Madurai, Periyar, Alleppey. Kumarakon
Discover Kerala's complex culinary heritage on this 12-day tour. Travel from Cochin up into the tea hills of Munnar and across to Madurai for a brief foray into Tamil Nadu. Travelling back through the Cardomom Hills you will end your tour on the famous backwaters. As you travel. you will discover how to prepare spicy stews and lentil-based dals, some mild and aromatic, others pungent and more fiery dishes. Meat and seafood feature prominently, particularly in the dishes of the Syrian-Christian and Malabari Muslim communities, and in the backwaters, 'karimeen' (a delicate, white fish called 'pearlspot') is often served steamed in banana leaves or curries in fragrant cocnut milk.
Holiday Types
Cultural Tours
Suggested itinerary
Day 1
UK
Fly overnight from the UK via the Middle East to Cochin.
Day 2
Cochin
On arrival at the airport, you'll be met by your driver and guide and transferred to your hotel in Fort Cochin for a two-night stay. Spend the afternoon relaxing in your beautiful hotel to recover from the journey. In the evening enjoy a gentle cruise through Kochi harbour before a pre dinner cooking demonstration to familiarise you with some of the more unusual ingrediants.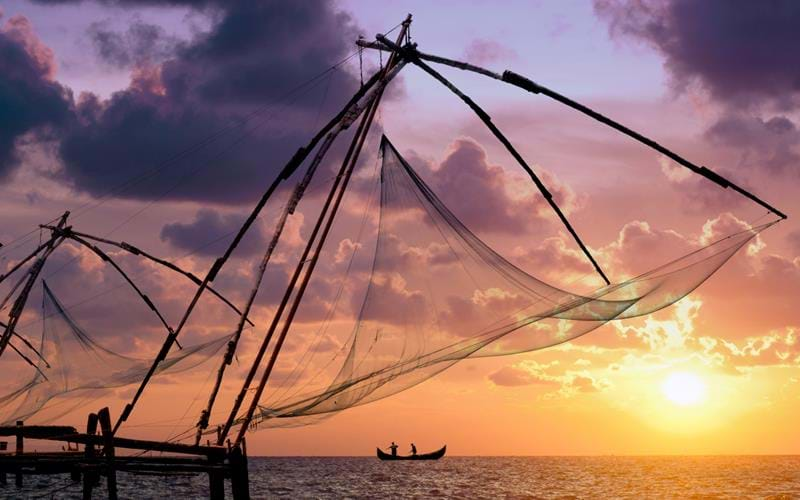 For centuries the hub of India's spice and tea trade, Fort Cochin occupies the northern tip of a peninsula dividing the mouth of the Vembanad Lake from the Arabia Sea. Its low-rise, red-tiled skyline bears the imprint of its former colonial residents: Lusitanian chapels, Jewish synagogues, Dutch burghers' houses, Armenian mansions, and British bungalows and godowns (warehouses) all survive in the Fort's grid of narrow lanes – the largest collection of early colonial buildings in Asia.
Around sunset time, watch local fishing boats chug past the famous Chinese fishing nets before embarking on a tour of the harbour by launch.
Accommodation Options
Day 3
Cochin
Spend the morning exploring the sights of Cochin by auto-rickshaw, before travelling to the coastal village of Kumbalangi. Experience village life with dinner served traditionally on a banana leaf.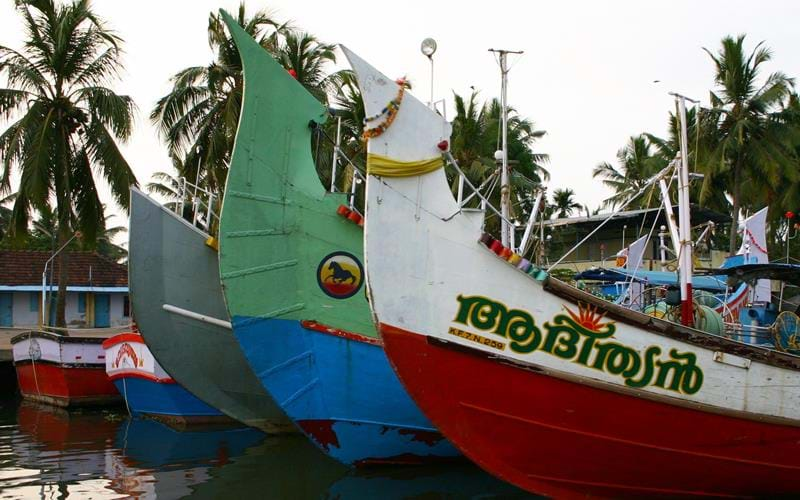 On this morning's guided sightseeing tour we will focus on the historical and characterful 'heart' of the city, the area of Fort Kochi. Surrounded by a wonderful blend of colonial architecture we will visit the Mattancherry Palace, Jewish Synagogue and St Francis Church - the oldest church in India. We will also explore the spice market. Until recently they even had an old fashioned Pepper Exchange. The old spice shops are sadly all gone but it is still interesting to browse around these narrow lanes dotted with 'antique' shops.

In the afternoon, we will visit Kumbalangi - a coastal village on the outskirts of Cochin surrounded by the backwaters and a ring of Chinese fishing nets. Kumbalangi Integrated Tourism Village project is a unique initiative transforming the tiny island to a model fishing village and is a first of its kind in the country. Here you will experience the life in a village: visit a crab farm and a fish farm, witness traditional fishing methods and how coconut is processed. Enjoy a traditional dinner served on a banana leaf before returning to the hotel.
Accommodation Options
Day 4
Cochin- Munnar
After breakfast we will drive for 4-5 hours up into the tea hills to Munnar. This scenic drive along the Western Ghats will be through spice plantations, estates of coffee and cocoa before you reach the tea estates of Munnar. Stop en route to enjoy a hands-on cooking demonstration at Pazhayaveedu, a tiny village renowned not only for the beautiful and ancient Sreekanteswaram, Shiva Temple but also for its unique cuinary style.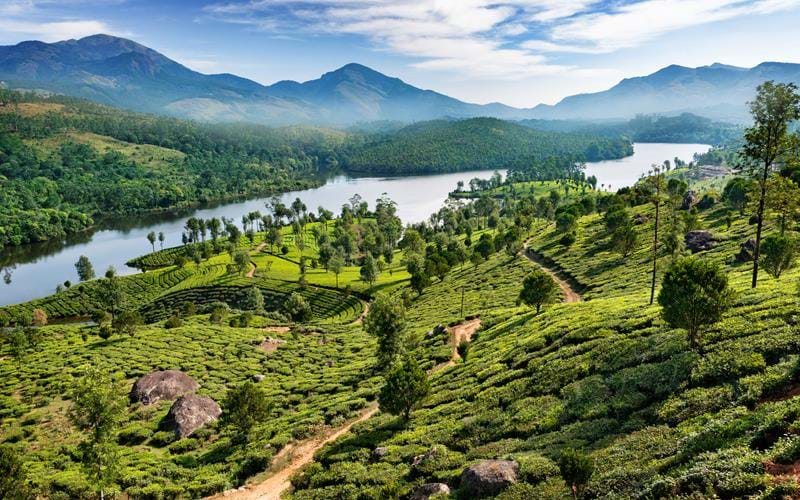 The mountain slopes around Munnar hold some of the highest tea plantations in the world. The climate is perfect for growing this valuable crop, which is why so much of the landscape is carpeted in tea gardens. Only the dark-brown peaks and highest ridges have been left wild, and these are the domain of elephants and Nilgiri tahr, who still roam free in healthy numbers – an amazing fact given the density of population on the surrounding plains of Tamil Nadu and Kerala.
Accommodation Options
Day 5
Munnar
This morning, we will visit the Tea Museum and learn about the history of Munnar. Tata Tea Museum in Munnar showcases and highlights some of the fascinating aspects on the evolution and growth of tea plantations. Some of the unique items on display are the original tea roller and a rail engine wheel of the Kundale Valley Light Railway that shuttled men and material between Munnar and Top. Here you will see the tea pickers return from thier morning forrage and see the leaves being processed. You will also be able to mix, brew and taste your own, personal blend of tea. The remainder of the day is at leisure, before an evening pre-dinner cooking-class.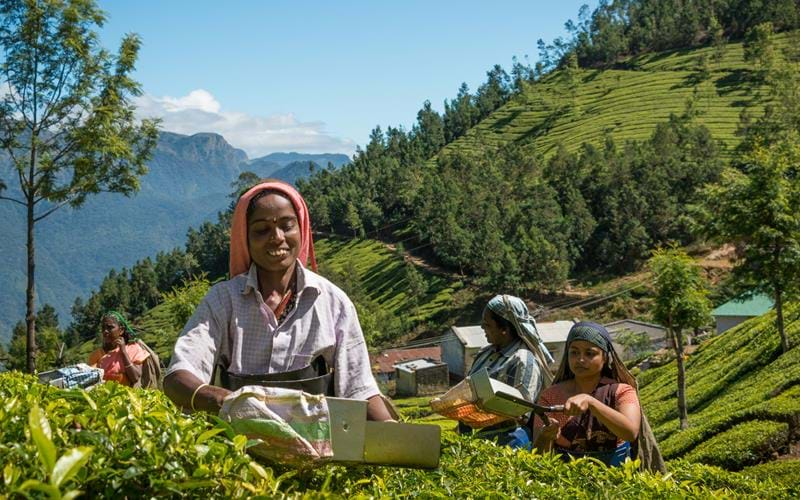 Tata Tea Museum in Munnar showcases and highlights some of the fascinating aspects on the evolution and growth of tea plantations. Some of the unique items on display are the original tea roller and a rail engine wheel of the Kundale Valley Light Railway that shuttled men and material between Munnar and Top.
Accommodation Options
Day 6
Munnar - Madurai
After breakfast, drive to Madurai (4-5 hours). The difference in weather and landscape is noticeable as your leave the hills of Kerala behind and reach plains of Tamil Nadu. Your afternoon will be at leisure to relax by the pool. In the evening, you may wish to visit the Meenakshi Temple to witness 'Putting to Bed Ceremony', when temple is closed for the night. Non-Hindus are usually not allowed inside the tiny sanctum sanctorum but there is plently of activity to engage visitors otherwise.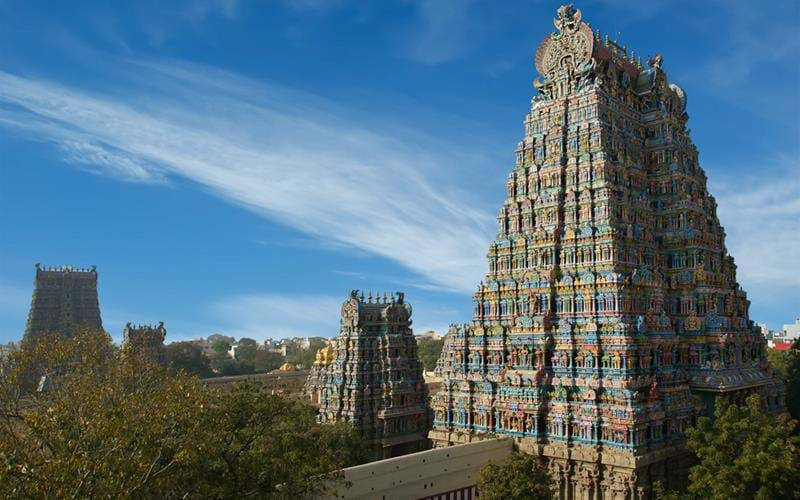 For sheer visual impact, no Hindu temple in South India can match the Meenakshi-Sundeshwarar in Madurai. The temple's gigantic, multi-coloured gopura towers soar 46m above the city's streets, writhing in stucco figures of gods and mythical monsters. Below, a labyrinth of richly carved pillared halls, colonnaded walkways and interlocking courtyards host a never-ending round of rituals.
Although now a sprawling modern city with a population of over one million, Madurai, with its lively covered bazaars and traditional udipi restaurants, remains one of India's undisputed highlights.
Accommodation Options
Day 7
Madurai
Begin your day exploring the Meenakshi Temple complex and the bright and bustling markets that surround its base. Later visit Thirumalai Nayak Palace built with the help of an an Italian architect and is a classic fusion of Dravidian, Islamic and European styles. In its heyday, this palace was considered to be one of the wonders of the South India. We dine in the hotel this evening and enjoy hands-on cooking demonstration introducing us to the fiery Chettinad Cuisine.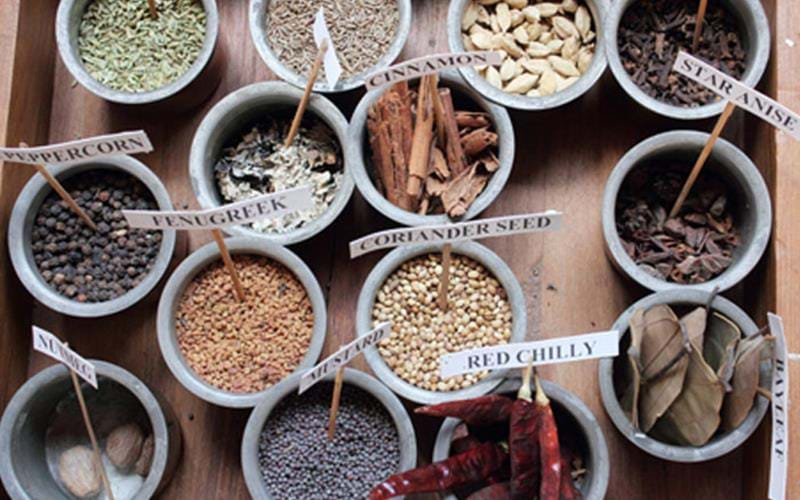 Chettinad is renowned across India for its distinctive cuisine, which draws on influences from the many and diverse countries its wealthy emigrant traders travelled to during the colonial era. Expect mildly spiced, coconut-based gravies with a salty tang derived from the slightly saline well water. Sundried vegetables also feature prominently. An odd number of dishes are always served, usually on waxy green banana leaves.
Accommodation Options
Day 8
Madurai - Periyar
This morning enjoy a scenic drive crossing the Vaigai plains with paddy & sugarcane fields, to climb up the Western Ghats of Kerala to the plantation & forests of Periyar (4-5 hours). Remainder of the day is at leisure to explore the serene surroundings of your hotel.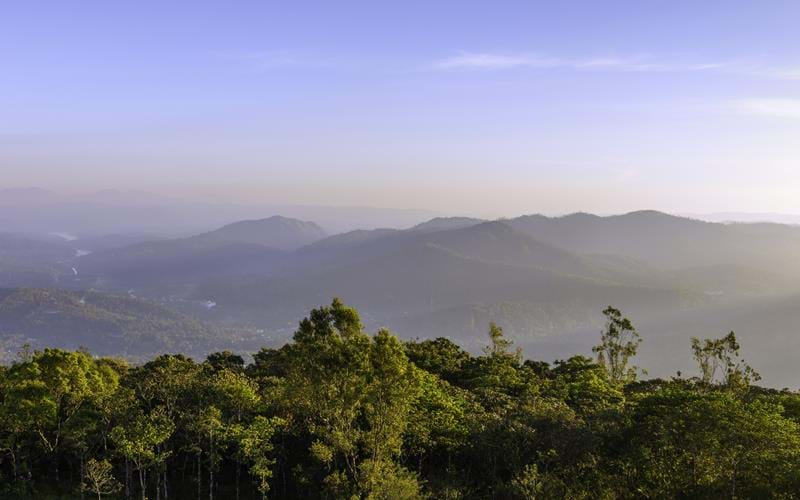 The mountains of inland Kerala are one of the world's biodiversity hotspots. Although tea, coffee and spice plantations dominate many areas, abundant forest also survives, and the Periyar Wildlife Sanctuary encompasses one of the most easily accessible of these. Centred on a flooded valley system, the park is among the largest in India, famous first and foremost for its herds of wild elephant, which can routinely be spotted from the water. A fleet of boats set out on safaris at dawn, but visitors can increase their chances of sightings by opting for less intrusive rafting trips, or treks on foot through the forest.
Accommodation Options
Day 9
Periyar
This morning you will head into the national park with local tribal trackers in search of wildlife. Continue to a nearby spice plantation for lunch and see the various spices in their natural habitat. These range from black pepper, vanilla, cardamon, tamrind and many more.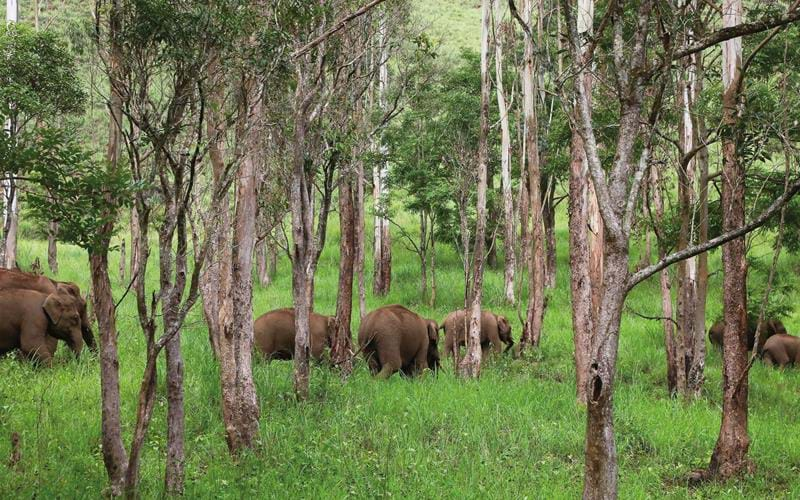 The Periyar National Park is home to Deer, Nilgiri Langur, Gaur (Indian Bison), Elephant, and the Malabar Giant Squirrel. The walk will last for around 3-4 hours and often passes through evergreen and moist deciduous forests interspersed with marshy grasslands. Different nature trails traverse diverse habitats from the trekking routes, generally 4 to 5 km in length.
This region is one of the principal spice producing areas in Kerala so you will visit a nearby spice plantation to learn more about how the numerous aromatic and flavoursome spices are grown and used. After lunch, your host will identify and explain various spices which will include vanilla, nutmeg, pepper, turmeric, cloves and cardamom, and also point out some more unusual spices and plants, as well as the many birds that flit around the gardens.
Accommodation Options
Day 10
Periyar - Alleppey - Kumarakom
After breakfast you will be driven from Periyar to Alleppey in the backwaters down the Western Ghats passing tea & rubber plantations. This scenic drive will take approximately 4-5 hours. Board a houseboat for a quintessential Kerala experience and enjoy a short cruise on the backwater. A freshly prepared lunch of fresh fish, vegetables and stews will be served on board.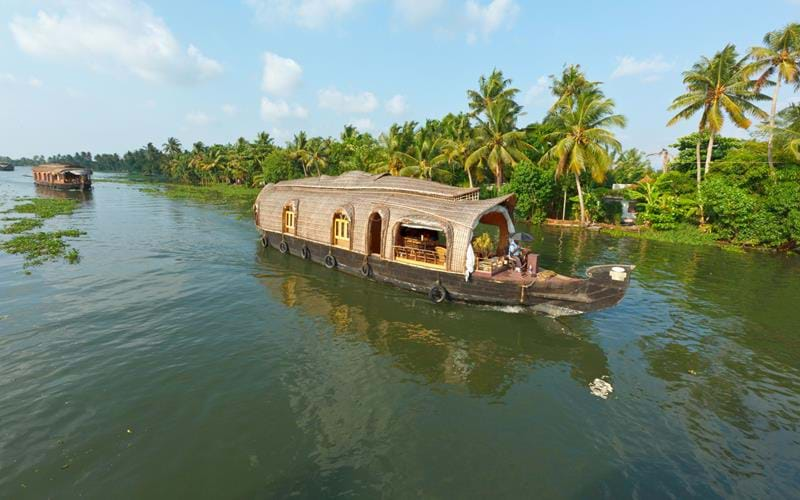 Up until the 1980s, large barges made of oiled jackwood and canopies of plaited palm leaves were used throughout the backwaters of Kerala to transport rice and other produce through the backwaters. Now, trucks do the haulage work, but the boats – known as kettu vallam in Malayali – have been put to more lucrative uses, taking visitors on cruises around the canals, rivers and lagoons of this fascinating region. Floating duck farms a common sight, as are locals fishing by torchlight for crab, karimeen and the other backwater delicacies that make Kuttinadi cuisine one of the most varied and succulent in India.
Accommodation Options
Day 11
Kumarakom
The day is at leisure to relax by the backwaters. You can enjoy the Ayurveda treatment offered by the hotel or relax by the pool.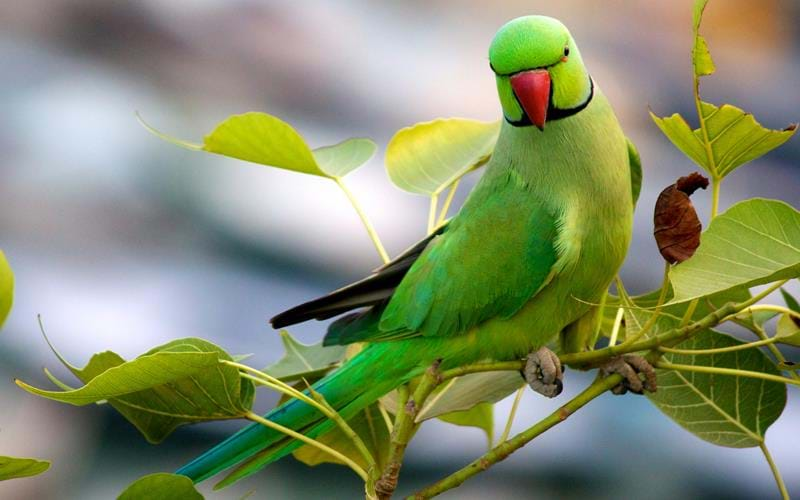 On the low-lying coastal strip of central Kerala stretches a vast, shimmering saltwater lagoon known as Vembanad Lake. As well as being a prime fishing ground for inhabitants of the surrounding backwaters, the 200-sq-km body of water is also an important nesting site for migratory wetland birds, for whom a sanctuary has been set aside at Kumarakom. Species such as darter, white-breasted water hen and snake birds are commonly sighted between November and March, when the glassy surface of the lake is speckled with dozens of stately houseboats cruising between the resorts located in the area.
Accommodation Options
Day 12
Kumarakom - UK
Transfer from Kumarakom to Cochin airport for your return flight home.
Tailor-made Tour

12 days from £2995 per person
What's included
International flights from London
10 nights accommodation
All internal transportation and transfers
English-speaking guides
Breakfast daily
3 lunches and 4 dinners
Entrance fees to sites and monuments listed in tour itinerary
Places and Experiences in this tour
Plan your 2022 Adventures
With the world now largely open again, now is the time to begin planning your 2022 adventures in Asia. Our Travel Specialists are ready to take your call and discuss the adventure you have spent the last 2-years dreaming of.
Or call us on 0208 566 3739
TransIndus Brochures 2022
Join our mailing list