Tailor-made Tour

16 days from £3670 per person
Places Visited:
Mumbai, Bhavnagar, Gir National Park, Junagadh, Gondal, Bhuj, Dasada, Ahmedabad
This is a comprehensive tour covering a broad spectrum of different sights and experiences. In the course of a 16 well-paced days, you'll visit ethereal hilltop temple complexes, stay in a gloriously old-fashioned Maharaja's palace, see the last remaining wild lions in India and explore the chimeric landscape of the Ranns of Kutch, visiting villages of various minority communities where elaborate forms of traditional dress and architecture remain prevalent. In terms of historical vestiges, few tours in Asia cover a comparable span. At Lothal, you'll walk on docks where ocean-going ships moored 4,500 years ago, while Mumbai and Ahmedabad present the modern face of India at its most dynamic and vibrant.
Holiday Types
Cultural Tours Wildlife Holidays
Suggested itinerary
Day 1
UK, Mumbai
Fly overnight from the UK to Mumbai.
Day 2
Mumbai
On arrival you'll be met by your TransIndus guide and driver and transferred to your hotel for an overnight stay. Spend the rest of the day recovering from your journey, perhaps venturing out to Juhu Beach for sunset.
Day 3
Bhavnagar
Transfer to the airport for an early morning flight to Bhavnagar, where you'll spend a couple of nights. In the afternoon, visit the Harappan remains at Lothal, one of India's foremost archaeological sites.
Although holding few sights of note itself, the port city of Bhavnagar provides a convenient base for visits to Lothal and Shatrunjaya.
Close to the mouth of the Sabramati River on the Gulf of Cambay, Lothal was a thriving trading centre 4,500 years ago – part of the so-called technologically advanced 'Harappan' or 'Indus Valley' civilization. Its visible remains consist of paved platforms, walls and floors, a central mound and acropolis. The city's ancient dock is the oldest ever discovered. Ships from Lothal traded across the Arabian Sea to the Persian Gulf and African coast. Jasper, agate and carnelian beads manufactured here have been discovered as far away as Iran and Mozambique.
Day 4
Bhavnagar
Today you'll drive to the hilltop Jain temple site at Shatrunjaya – one of western India's most mystical religious sites.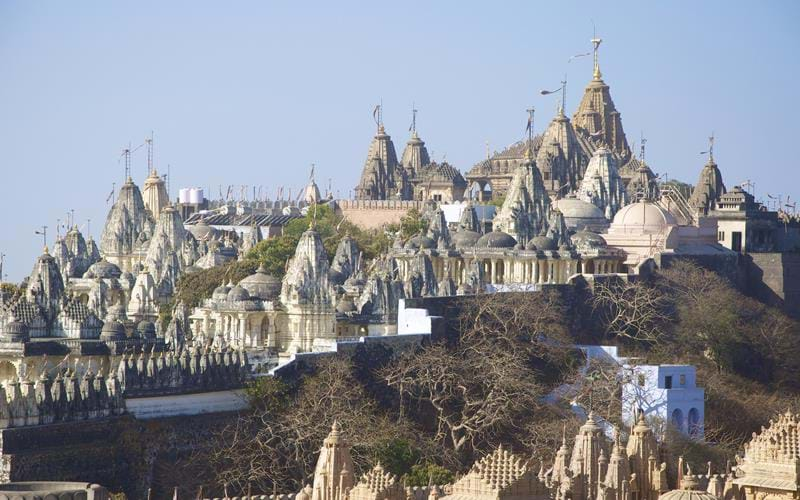 Just outside the town of Palitana in Saurashtra, Shatrunjaya is the holiest pilgrimage site in the country for adherents of the ancient Svetambara Jain faith. Some 3,200 steps have to be scaled to reach the top. Extravagantly carved towers rise from the sacred complex, where around one-thousand walled shrines seem to float in the heavens above the Gulf of Cambay. At least one visit here is deemed essential by Jains in order for the soul to be fit for Nirvana. For non-believers, the sublime view is incentive enough to make the climb, which takes between one and two hours depending on your level of fitness. Porters are also on hand with dhooli chairs to carry pilgrims with mobility difficulties to the summit.
Day 5
Gir National Park
Drive to the Gir National Park for an overnight stay, with an safari in the late afternoon.
This reserve in western Gujarat is internationally renowned as the last stronghold of an animal that only survives on the Saurashtra peninsula: the Asiatic lion. The local maharaja was responsible for setting the sanctuary up a century ago, after it was realized the local population of lions had been reduced to a mere 15. Today, over 400 inhabit the jungle, grasslands and acacia scrub of the Gir National Park, and good sightings are almost guaranteed. In addition to its lions, the park also supports large populations of leopard, as well as deer, antelope, sloth bear and around 300 species of birds.
Day 6
Junagadh
After a morning safari in the park, drive to Gondal for a two-night stay, pausing to visit the fort in Junagadh en route.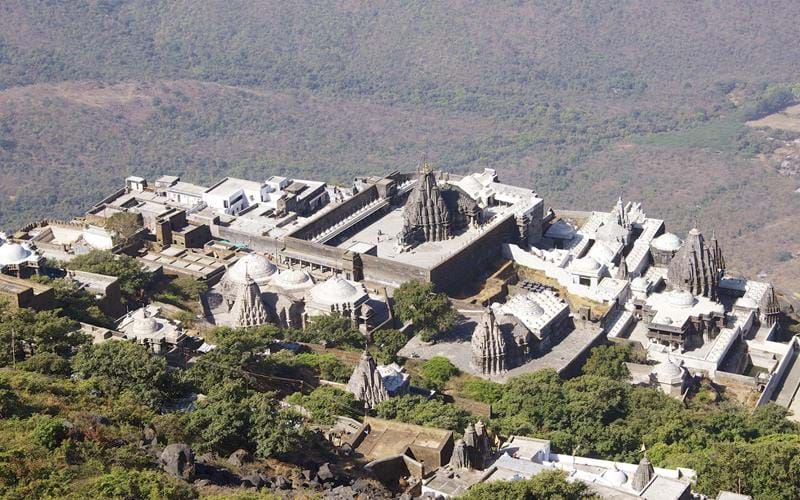 Hindu and Jain pilgrims from across India come to Junagadh in Saurashtra to climb Mt Girnar, Western India's holiest mountain. A great view of the hill is to be had from the ramparts of Uparkot Fort, dating from 319BC and one of the oldest surviving citadels in Asia. In the town itself, a rock edict dating from 250BC and a particularly exuberant Nawab's tomb, the Maqbara of Vizir Sahib Baka-ud-din Bhar, are the main sights.
Gondal is home to one of our favourite heritage hotels in the country, Orchard Palace, guest wing of the Huzoor royal palace, which boasts Asia's largest vintage car collection.
Day 7
Gondal
Spend the day sightseeing in and around Gondal.
Gondal is well off the tourist trail but holds a number of memorable sights, notably the 18th-century Naulakha Palace, famed for its stone-carved jarokha balconies and grand durbar hall filled with stuffed animals and gilt-wood furniture. The palace is part of the Darbargadh Fort complex, seat of the Jadeja Rajput clan, whose descendants still inhabit one portion of the building. Another, the former guest wing, is occupied by the Orchard Palace, where you're staying.
Day 8
Bhuj
A long drive west to the Great Rann of Kutch takes up most of today. You'll be spending three nights in the region's atmospheric capital, Bhuj.
A pan-shaped island in the far northwest of Gujarat, Kutch has traditionally served as a refuge for minority peoples from across the northwest, distinguished by their dazzling costumes of mirror-inlaid embroidery. Visitors are welcome to call at villages to admire their spectacular mudwork architecture and crafts traditions. Your base will be the region's capital, Bhuj, whose 18th century palace, the Aina Mahala, holds a famous Hall of Mirrors and exquisite tiled pleasure chamber. Both miraculously survived the earthquake that devastated parts of Kutch on August 15, 2001 – Indian Independence Day.
Day 9 & 10
Bhuj
Visit tribal villages around Bhuj.
Day 11
Dasada
Drive all the way across Kutch to the Wild Ass Sanctuary on the Little Rann. You'll spend the night in traditional mud-and-thatch koobo hut close to the reserve.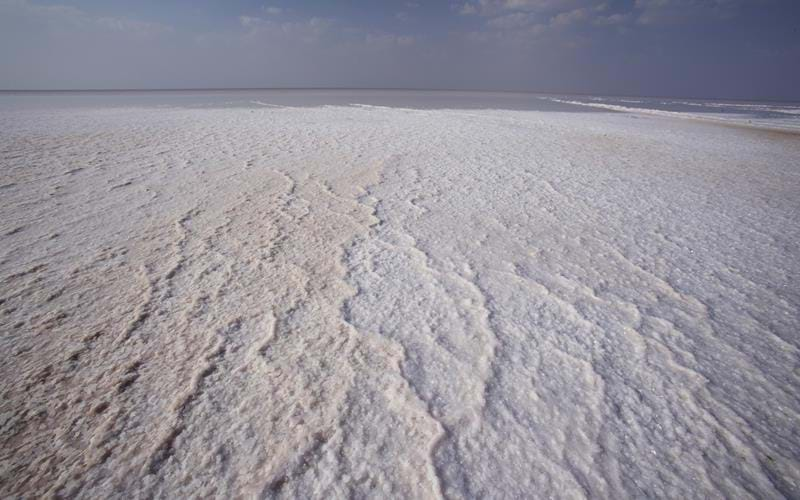 The great salt flats lining the coast of the Kutch peninsula form vast, shimmering expanses of white desert, dappled with pools of milky brine, where flocks of pink flamingo and pelicans float in the mirage at midday. This otherworldly terrain is the last place in the country where herds of wild ass are still to be found in significant numbers. The animal, which resembles a fawn-coloured donkey with a cream underside, is renowned for its strength and resilience. It can run at speeds of up to 50mph. Safaris from Dasada are conducted in 4WD Jeeps.
Day 12
Dasada
Today you'll make two excursions by Jeep on to the Little Rann to search for herds of wild ass.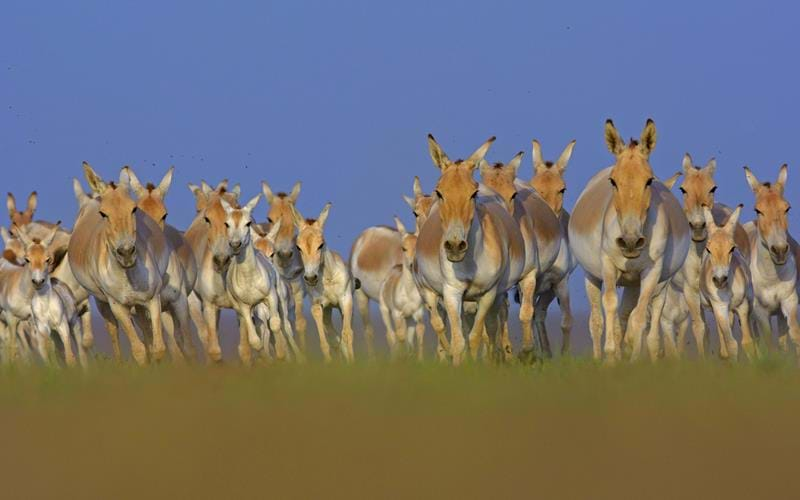 Herds off wild ass typically graze on the tiny ridges and mounds called bets which stand proud of the Rann, forming little islands when the surrounding mud and salt plains lie under water. Safaris from Dasada are usually combined with visits to crafts villages, temples, mosques and Jain shrines.
Day 13
Ahmedabad
An early start for Ahmedabad today, where you'll spend three nights, visiting the towns of Modhera and Patan en route.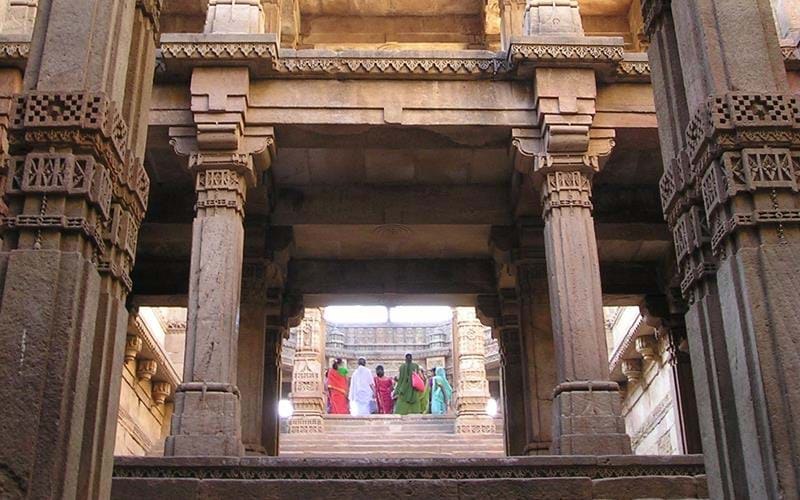 Modhera is the site of a famous medieval temple dedicated to the Sun God. Nearly a thousand years old, its richly carved interior, adorned with sculptures of voluptuous maidens and mythical creatures and capped by an intricately carved ceiling, features statues of twelve adityas, representing the different months and solar phases of the year. Immediately outside the temple is a beautiful 11th century step well, though it's nowhere near as spectacular as the Rani-ki-Vav at Patan, your second stop of the day.
Day 14
Ahmedabad
Join a heritage walk in Ahmedabad's Old City today, visiting the Calico Museum and Gandhi's Ashram in the afternoon.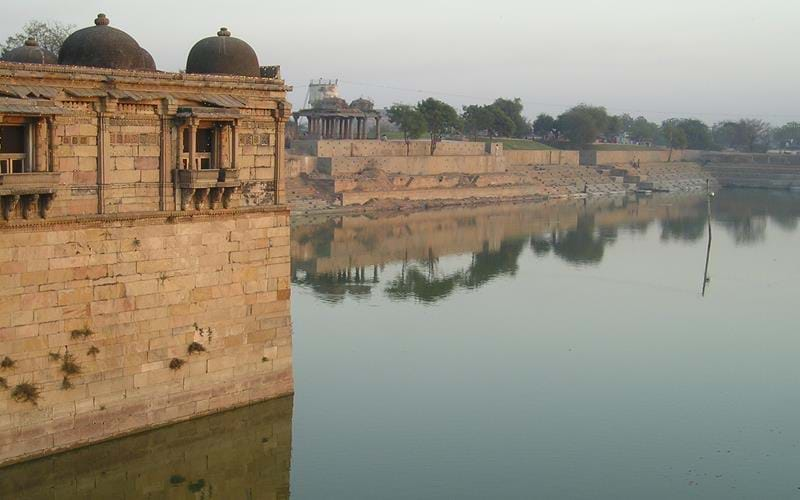 Some of the greatest architectural treasures of medieval India are hidden among the congested streets of Ahmedabad. One of the most beautiful, the Mosque of Siddi Sayyid, sits on a traffic island! Its pierced-stone screen windows feature designs of unimaginable delicacy: twisting trees with branches unfurling into a profusion of tendrils and flowers; slender palms with gracefully tilting tops; and square panels of symmetrical motifs as complex and uniform as any in the Alhambra or Taj Mahal. Elsewhere in the city, the famous Calico Museum of Textiles contains the largest collection of antique saris, Kashmiri shawls, embroidered tents and traditional Indian clothing ever assembled.
Day 15
Ahmedabad
Spend the day relaxing at your hotel, or souvenir shopping in the bazaar. Further sightseeing possibilities include a trip to Sarkhej Roza, a beautiful mosque and tomb complex just outside the city, and the stepwell at Adalaj.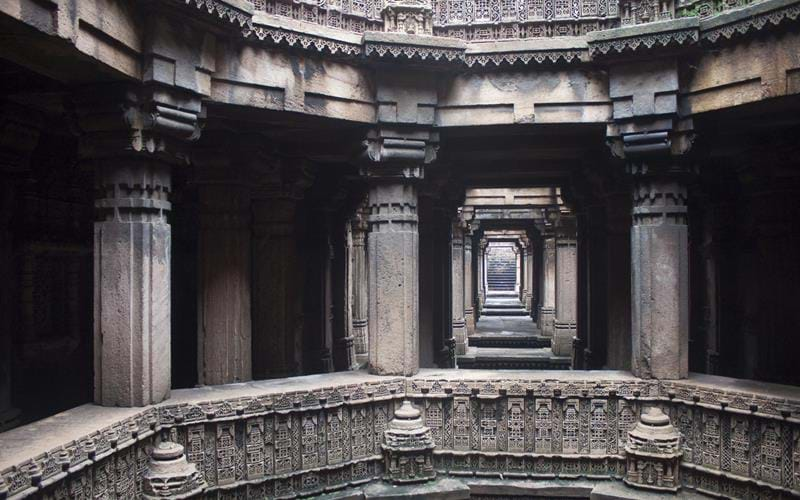 Situated next to a small lake, Sarkhej Roza was once the centre of an important Sufi cult, centered on the figure of Shaikh Ahmed Ganj Baksh, a saint venerated by the Gujarati Sultans in the 15th century. The mosque and tomb are of typically hybrid design, fusing elements of Hindu and Islamic architecture to great effect. The complex was described by Lutyens, who derived great inspiration from its buildings, as "the Acropolis of Ahmedabad".
Comprising five storeys and three gateways, the stepwell at Adalaj also features some superb stone carving of flowers, birds, fish and geometric patterns.
Day 16
Mumbai, UK
Fly in the morning to Mumbai to catch your onward flight back to the UK, arriving on the evening of the same day.
Tailor-made Tour

16 days from £3670 per person
What's included

✓   International flights from London
✓   14 nights accommodation
✓   All internal transportation and transfers
✓   English-speaking guides
✓   Breakfast daily
✓   Entrance fees to sites and monuments listed in tour itinerary
Places and Experiences in this tour
Plan your 2022 Adventures
With the world now largely open again, now is the time to begin planning your 2022 adventures in Asia. Our Travel Specialists are ready to take your call and discuss the adventure you have spent the last 2-years dreaming of.
Or call us on 0208 566 3739
TransIndus Brochures 2022
Join our mailing list