Tailor-made Tour

16 days from £4755 per person
Places Visited:
Kolkata, Kohima, Tuophema, Mokokchung, Tuensang, Mon, Jorhat, Kaziranga National Park
Nagaland and Assam are the two least visited regions of northern India – not because they lack interest for travellers (on the contrary), but because of the insurgency that troubled this wild, forested border area for several decades. Thankfully, the unrest has ended in recent years, allowing anyone with a sense of adventure and desire to explore a truly remote part of India with plenty to look forward to.
On this two-week trip, you'll visit Naga tribal villages where 'head-hunting' was practiced within living memory, enjoy performances of Krishna plays from the 'Dancing Monks' of Majuli Island, ride on elephant back through the Terai grasslands lining the Brahmaputra in search of one-horned rhinos and tigers, and explore impressive ruined temples and palaces in Assam. The tour is book-ended by stays in Kolkata, the former British capital on the Ganges, where Raj-era buildings form the backdrop to old-world Hindu shrines and markets.
Infrastructure, in terms of road conditions, accommodation and communications in parts of these remote regions of India is limited and basic in nature but the experiential value of the region far outweighs the transient loss in creature comforts.
Holiday Types
Cultural Tours Wildlife Holidays
Suggested itinerary
Day 1
UK
Fly from the UK to Kolkata via the Middle East.
Day 2
Kolkata
On arrival in the morning, you'll be met by your TransIndus driver and guide, and escorted to your hotel for a two-night stay. Spend the remainder of the day recovering from the journey, perhaps venturing out to the College Street Coffee House as an acclimatiser.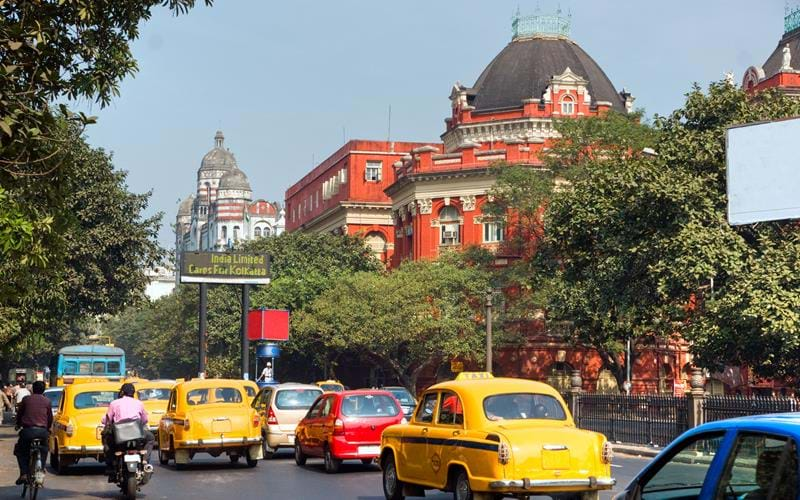 One of our favourite places to get accustomed to the city's distinctive ambiance is the College Street Coffee House on Bankim Chatterjee Street– a favourite hangout for Bengali intellectuals and artists. Grab a table under one of the paddle fans, order a dosa and masala chai from one of the turbaned waiters and you'll soon be drawn in to the local 'adda', or chit-chat.
Day 3
Kolkata
A full day's sightseeing today starts with a morning visit to the wholesale flower market at Mallick Ghat. Wind your way through the heaps of marigolds and jasmine blooms, then climb the steps up nearby Howrah Bridge for a great view over the riverfront.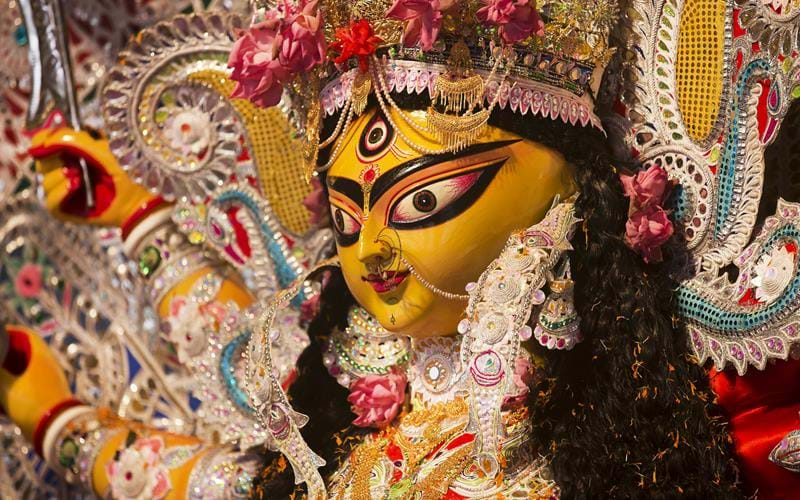 Today's tour covers most of the city's must-see sights, including the iconic Victoria Building on Kolkata's Maidan, the Indian Museum's famous collection of antiquities, the Writers' Building and Park Street Cemetery, where an evocative collection of 18th and 19th century Gothic tombs recalls the early days of British rule. In the evening, drive across town to the Kali Ghat temple, dedicated to a black-faced incarnation of the Goddess Durga. The temple is the most important Hindu shrine in the city. Noisy crowds attend rituals here from dawn til dusk, forming snaking queues in the temple precincts as they wait to fling hibiscus flowers at the three-eyed, gold-tongued deity in the main sanctum.
Day 4
Kohima
Fly to Dimapur, gateway to Nagaland, the drive on to Kohima for an overnight stay.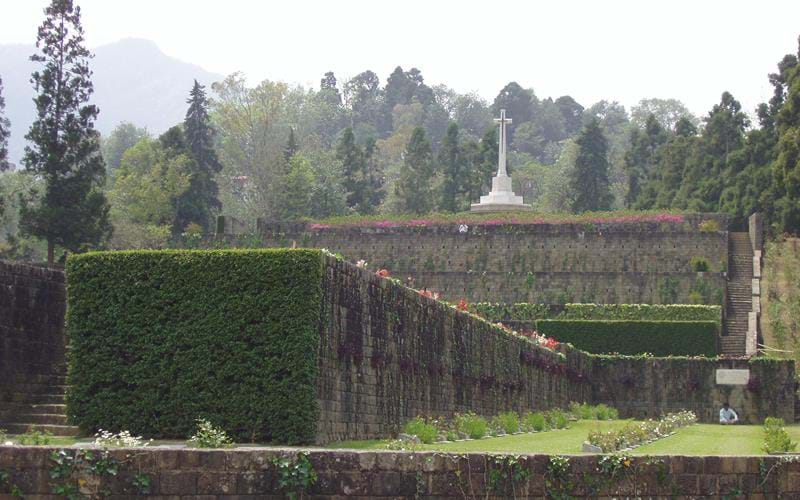 The region's main hub and site of its only airport, Dimapur, holds little to detain visitors, beyond a collection of enigmatic, mushroom-shaped stone pillars dating from the Kachari era of the 10th–13th century, which stand in an overgrown park near the Dhansari River. No-one is entirely sure what the curious objects were used for – the most likely theory is that they were funerary monuments.
Kohima, the state capital, saw fierce fighting in World War II. The battle for the town, which last for three months and cost the lives of 10,000 Allied soldiers, forestalled the Japanese into India.
Day 5
Tuophema
Drive on to the tourist village of Tuophema today, where you'll spend the night.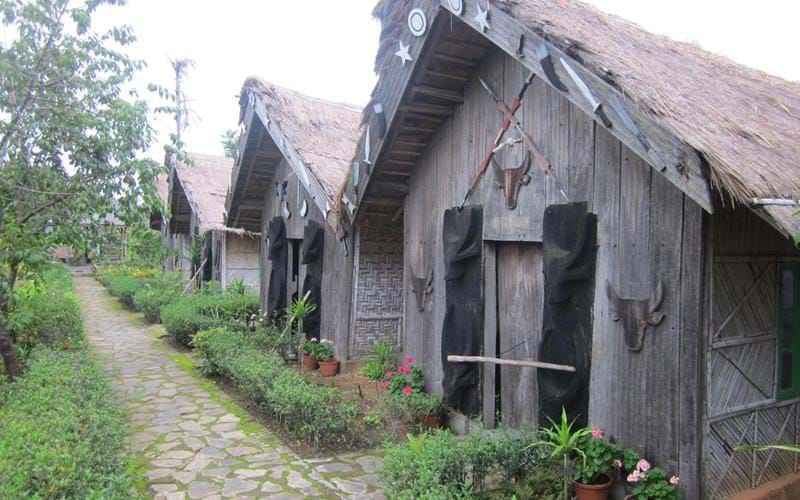 Tuophema is a purposed built tourist complex, designed in traditional Naga style but with modern amenities such as air-conditioning and hot water! It serves as a perfect spot to break the long journey through the hills into the state's heartland.
Day 6
Mokokchung
Today you'll continue on your journey to Mokokchung for a two-night stay, pausing at Mopongchukit en route.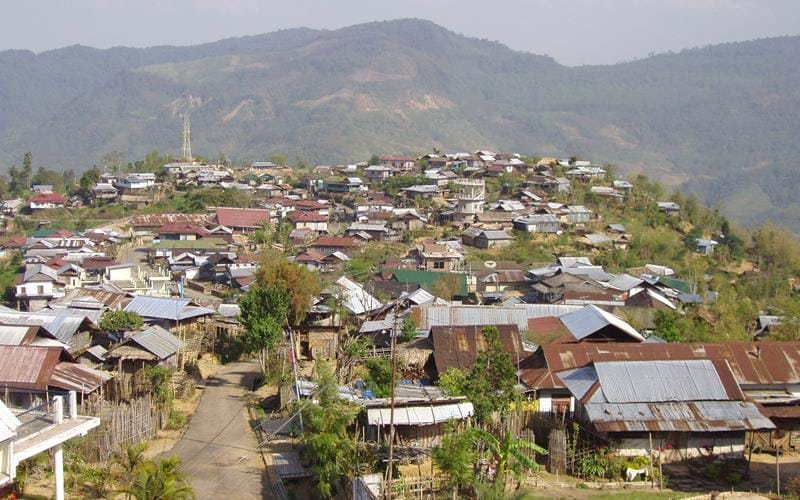 Among the first settlements to be converted by Baptists in the 19th century, Mopongchukit is a large Ao village, famed above all for its association with the story of Jina and Etiben, Nagaland's own Romeo and Juliet. Wood carving is a local speciality, and you'll see several elaborately carved wooden pillars of a kind traditionally featured in local morungs (men's meeting houses).
The largest town in northern Nagaland is Mokokchung, cultural capital of the Ao Naga people, which will be your base for two nights.
Day 7
Mokokchung
Today you'll visit some of the villages around Mokokchung, including Ungma, where there's a thriving craft centre and big log drum.
Day 8
Tuensang
Drive to the pretty Naga village of Tuensang today for a one-night stay.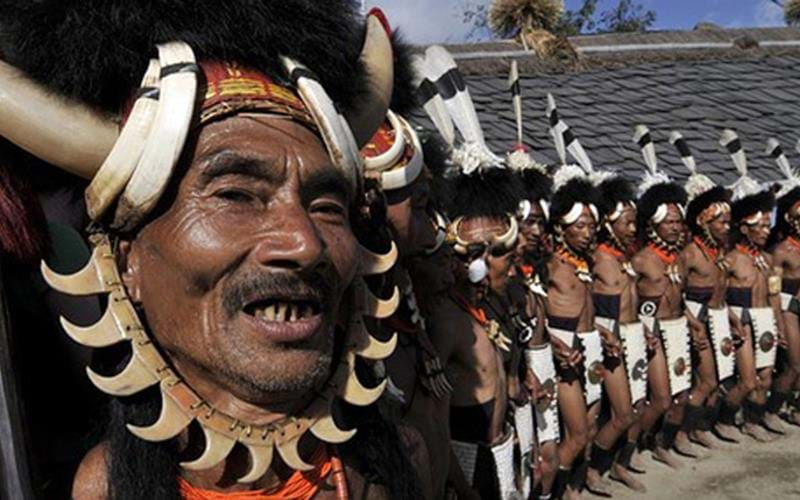 Tuensang, in eastern Nagaland, forms the hub of a district that was among the very last in India to come under British rule. Women of the four local tribes are renowned weavers and jewellery makers, and you'll have the chance to shop for their produce in local markets and houses. Usually dominated by earthy reds and blacks, with intricately woven end panels, body cloths made of cotton are particularly good buys – we find they make gorgeous sofa throws!
Day 9
Mon
Drive onwards to Mon, Nagaland's most northerly district, for a two-night stay.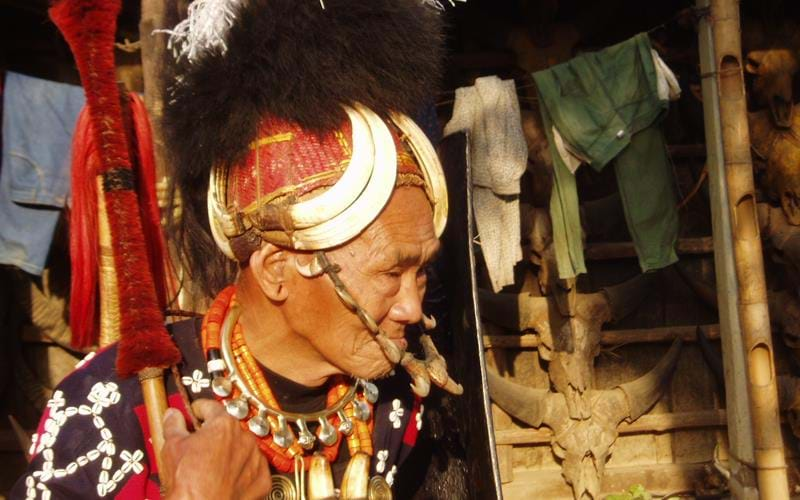 Mon is the homeland of the Konyak Nagas, who were among the last of the region's minorities to be evangelized by Christian missionaries. At villages such as Longwa, many of the older men still sport tattoos denoting them as warriors who have cut the heads of enemy killed in battle. Elephant-hide shields, hornbill beaks, wild-boar tusks, spears and the giant horns of wild oxen decorate the walls of village chiefs. You'll have opportunities to meet and photograph Konyak Naga people in their own homes and traditional communal halls.
Day 10
Mon
Visit tribal villages around Mon.
Day 11
Jorhat
Today you'll drive down through the foothills from Mon to Jorhat in Assam, pausing en route at Sivasagar to visit the town's impressive old Ahom temples and palaces.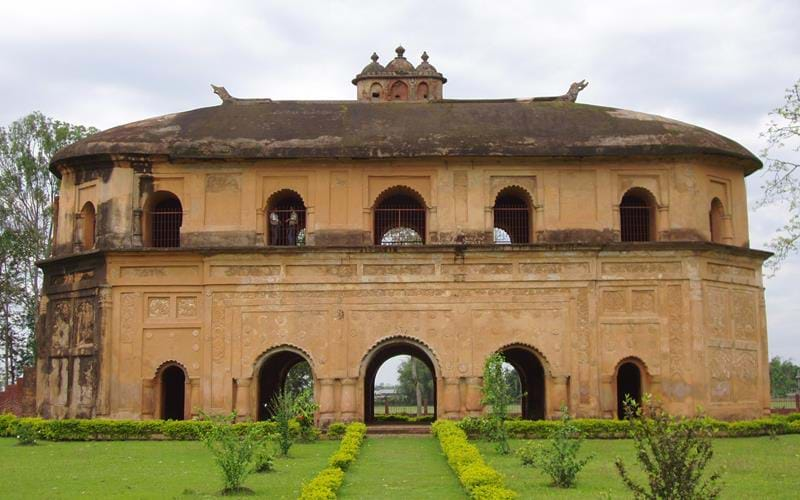 The Ahom were ethnic Tai who ruled this area for six-hundred years, between the 13th and 19th centuries, until the British gained control of the area following the First Anglo-Burmese War of 1826. The dynasty left in the wake some impressive ruins, most notably the double-storeyed Rang Ghar amphitheatre and Talatal Ghar Palace at Sivasagar. Past TransIndus clients have expressed amazement at the scale and sophistication of the ruins, and the fact they'd never even heard of them, nor the Ahom Dynasty who built them.
Day 12
Kaziranga National Park
Visit Majuli Island, home of Assam's famous Dancing Monks, en route to Kaziranga National Park, where you'll spend three nights.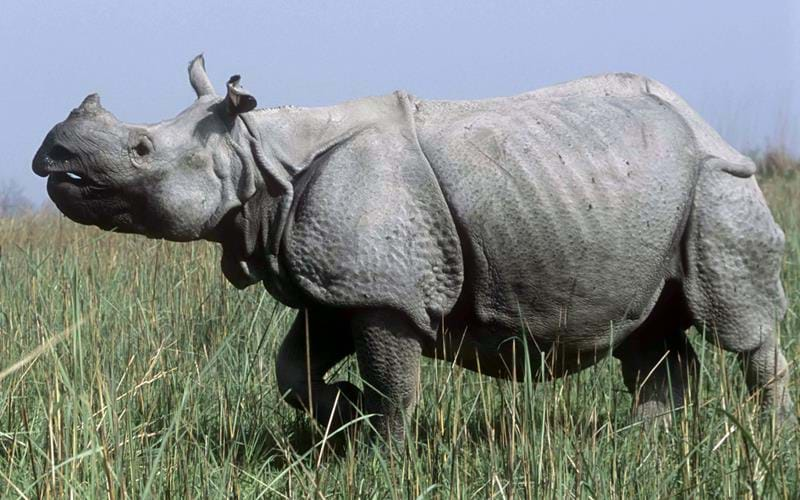 At Majuli Island, you'll attend a mesmeric dance drama performed by white-turbanned Hindu monks in monasteries set amid a bucolic landscape of rice fields. Established in 15th century, the 22 Vaishnavite monasteries, or Sattras, on Majuli are repositories of devotional art forms unique in India.
Nature rather than culture takes centre stage at Kaziranga National Park. Encompassing a tangle of water courses, marshes, huge tracts of long tarai grass and semi-evergreen forest, the park boasts one of the highest tiger densities of any in India. The stars of the show here, however, are undoubtedly the one-horned rhinos; around two-thirds of the world's population of this highly endangered mammal live in the reserve.
Day 13
Kaziranga National Park
Morning and evening game drives in the park take up the thirteenth day of your trip.
Day 14
Kaziranga National Park
Another round of game drives by elephant and 4WD at Kaziranga.
Day 15
Guwahati
Drive to Guwahati airport for the short flight to Kolkata, where you'll stay overnight
Day 16
Kolkata, UK
It's time to bid farewell to India as you transfer to Kolkata airport for your flight back to the UK, via the Middle East.
Tailor-made Tour

16 days from £4755 per person
What's included

✓   International flights from London
✓   14 nights accommodation
✓   All internal transportation and transfers
✓   English-speaking guides
✓   Breakfast daily
✓   Entrance fees to sites and monuments listed in tour itinerary
Places and Experiences in this tour
Plan your 2022 Adventures
With the world now largely open again, now is the time to begin planning your 2022 adventures in Asia. Our Travel Specialists are ready to take your call and discuss the adventure you have spent the last 2-years dreaming of.
Or call us on 0208 566 3739
TransIndus Brochures 2022
Join our mailing list