Tailor-made Tour

12 days from £3535 per person
Places Visited:
New Delhi, Haridwar, Rishikesh, Jim Corbett National Park, Almora
Enfolded by the borders of Tibet and Nepal, the Kumaon region in Uttarakhand State is the area of Himalayan foothills most easily accessible from Delhi. During British times, a scattering of small hill stations grew up at cooler altitudes here, to which heat-weary Brits could travel to escape the summer heat. The real fascination for foreign visitors today, however, lies in the villages and valleys around them, where glimpses of gleaming ice summits appear through the cedar trees, and farming life continues much as it did in centuries past.
The approach to the hill stations on this tour takes you through the holy towns of Haridwar and Rishikesh, on the River Ganges, and includes a three-night stay in one of India's most famous national parks, where you'll experience the region's indigenous flora and fauna at close quarters.
Holiday Types
Wildlife Holidays Walks, Hikes and Rides
Suggested itinerary
Day 1
Delhi
Fly overnight to Delhi.
Day 2
Delhi
On arrival, you'll be met by your driver and TransIndus guide and escorted to your hotel. Spend the rest of the day recovering from your flight, perhaps venturing out towards early evening to visit the Gurudwara Bangla Sahib, near Connaught Circus.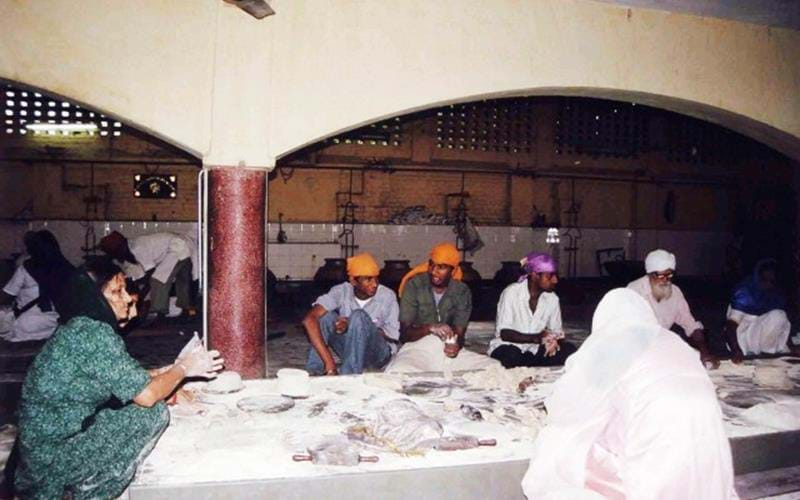 Made of white marble and crowned by a gilded onion dome, the Gurudwara Bangla Sahib and shimmering pool inside it are places of great sanctity for Indian Sikhs, and offer the most atmospheric introduction possible to capital. The complex in its present form dates from the late 18th century and was constructed on a spot associated with the eighth Sikh Guru, Guru Har Krishnan, who resided in a bungalow on the spot. At a langar canteen in the temple, pilgrims are fed nourishing, free meals of chapatis and black dal by volunteers. If you're lucky, you may see groups of Akalis, members of a Sikh warrior sect, dressed in traditional ceremonial garb.
Day 3
Haridwar
Catch an early morning train from New Delhi Railway Station to Haridwar for a two-night stay. You'll have enough time in the afternoon to explore some of the temples and ghats along the banks of the Ganges, before attending evening aarthi.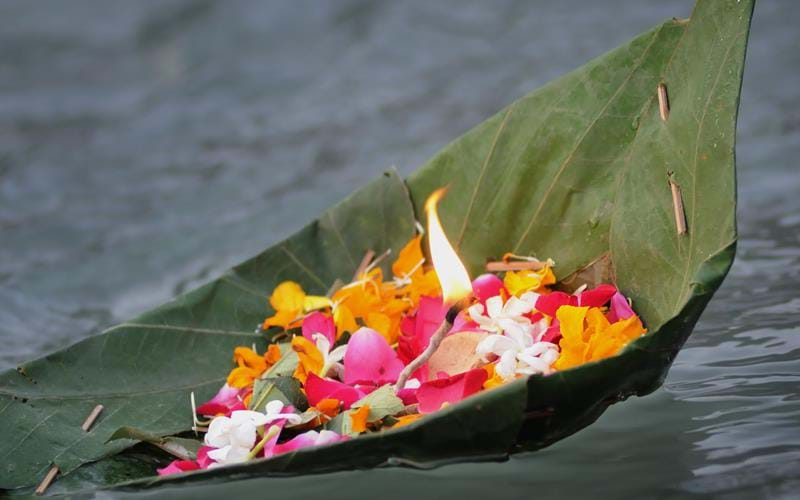 One of India's seven most sacred Hindu sites, Haridwar marks the exact point where the choppy, grey-brown waters of the Ganges flows on to the plains of northern India. Hindus regard this as one of the key "crossing places", or thirtha, capable of giving release from the cycle of rebirth. The riverside ghats are the venue for a particularly charged evening aarthi ceremony, when priests swing flaming lamps in closely choreographed routines, as thousands of worshippers place diyas – little leaf boats holding incense, flowers and candles – on to the water.
Day 4
Haridwar
Today you'll travel on a day excursion to the holy Hindu town of Rishikesh, where the Ganges pours out of the Shivalik Hills.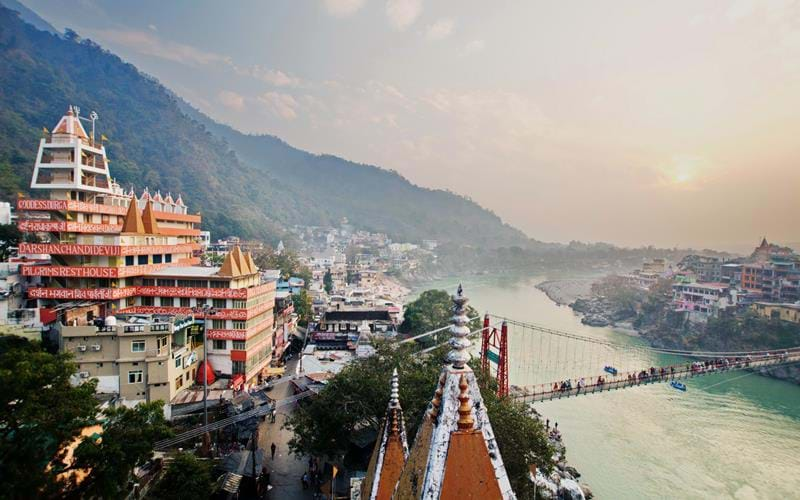 Rishikesh has been sacred for hundreds, and possibly thousands, of years. It traditionally served as a waystage for sanyasins, sadhus and yogis travelling to and from the sacred sites of the Himalayas, and for generations has attracted seekers on spiritual quests, among them the Beatles, who famously spent time here in 1968. The town continues to be an important New Age religious centre. Numerous ashrams overlook the waterfront. When in residence, most of the local gurus and their acolytes attend the evening aarthi ceremony, when scores of floating lamp-boats (diyas) are released into the current.
Day 5
Corbett National Park
A long, winding drive through the Himalayan foothills today takes you through lush landscape to the famous Corbett National Park, where you'll stay for three nights.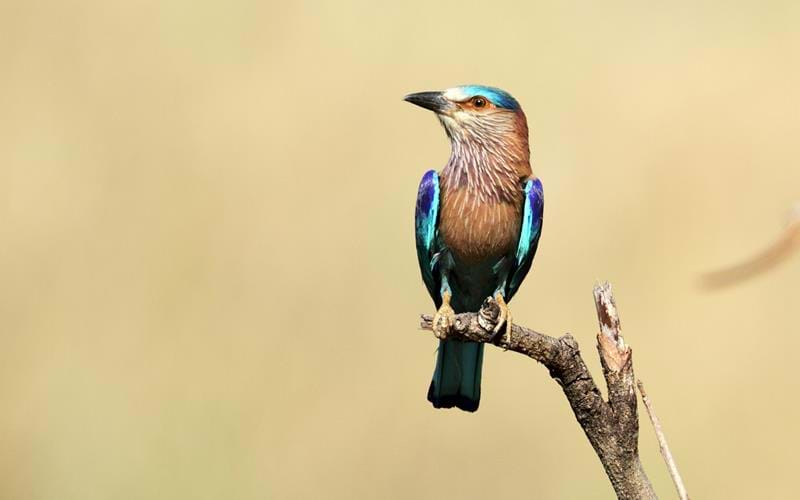 Corbett National Park is the oldest sanctuary in India. The name derives from that of the legendary British hunter-turned-conservationist who killed 33 man-eating tigers in the area – a tally that earned him great respect and gratitude among the local villagers. Thankfully, enough survived to form the basis of a viable breeding population. Today's tigers are somewhat elusive thanks to the dense undergrowth that is a feature of the park, but sightings are nonetheless frequent. Huge herds of wild elephant, a couple of hundred strong, are a trademark of the park. The river is also teeming with crocodiles, and a staggering 586 species of bird have been recorded here.
Day 6 & 7
Corbett National Park
Two full days of games drives by Jeep and on elephant back will yield a vivid impression of this richly forested park's flora and fauna.
Day 8
Almora
Surveying a vast sweep of terraced mountains and pine forest, Almora is the capital of the Kumaon region and an atmospheric base for day trips around the region. The journey to the town from Haridwar is broken with a stop in the pint-sized hill station of Ranikhet.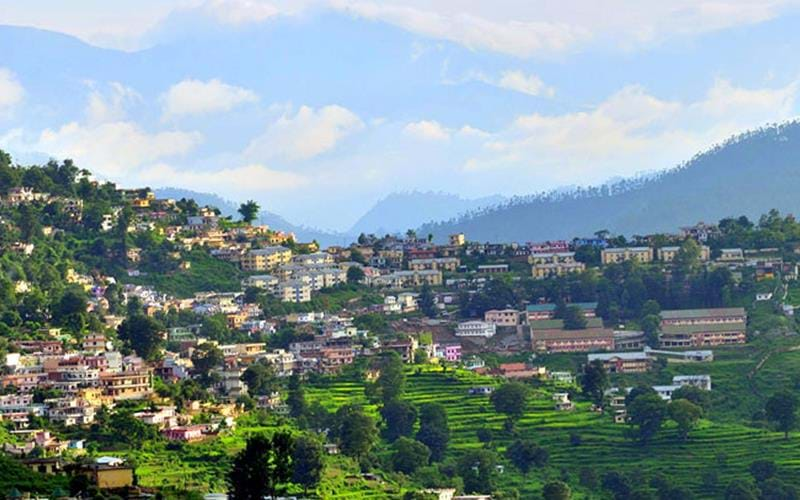 Home of the legendary Kumaon Rifles, Ranikhet is essentially a cantonment town retaining more than a hint of the Raj era about it. After a wander around the market area, you can visit the town's old-fashioned Golf Course.
Almora, too, is very redolent of a bygone era, particular the bazaar district, with its narrow, flagstone-lined alleyways and carved wooden facades. At the top of town, a cluster of stone temples with traditional umbrella finials recall the settlement's 15th century origins, when it was ruled by the Chand dynasty.
Day 9 & 10
Kumaon Area
The next two days will be walking between villages in the Kumaon area, visiting wildlife reserves, local homes and craft workshops.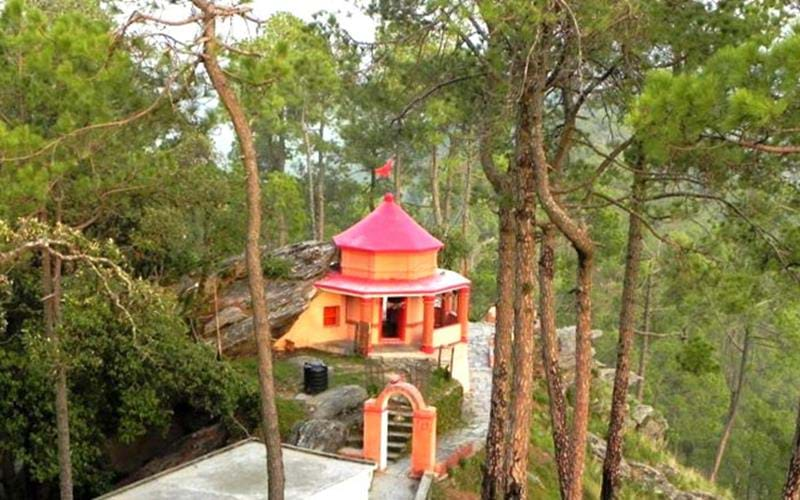 The activities for this slot in the tour will depend on your choice of accommodation, but wherever you stay you'll enjoy wonderful forest walks at various altitudes in woodland rich with birdlife. Typical hill shrines dating from the 9th century offer targets for leisurely ambles, invariably rewarded by extraordinary views of the Himalayas. From the Binsar Wildlife Sanctuary, near Almora, visitors are treated to an uninterrupted view of sacred Nanda Devi peak.
Day 11
Nainital, Kathgodam, Delhi
Drive to Nainital and onward to Kathgodam to catch your train back to Delhi, where you'll spend your final night in India.
Set around lake high in the foothills of Kumoan, Nainital is the region's largest town and principal hill resort, attracting large numbers of visitors from Delhi at the height of summer. Its focal point, as it was in the 19th century, is the Mall, a promenade lined by hotels, restaurants and nick-nack shops. The main reason to come here, however, is to admire the panoramas of the nearby Himalayan snows peaks from vantage points around the town – the perfect way to bid farewell to the mountains.
Day 12
Delhi
Transfer to the international airport for your return flight to the UK.
Tailor-made Tour

12 days from £3535 per person
What's included

✓   International flights from UK in economy
✓   10 nights accommodation
✓   All road travel and transfers by private chauffeur-driven vehicles
✓   Trains in highest class available
✓   English-speaking guides
✓   Breakfast daily
✓   Entrance fees to sites and monuments listed in tour itinerary
Places and Experiences in this tour
What Our Clients Say About Us
Start thinking about your next holiday
Whilst we stay at home, there is no better time to start thinking about your next holiday. Our Travel Specialists are ready to start planning your dream trip whether that is for some winter sun or a 2021 holiday. We don't need to confirm dates or lock-in deposits, let's just get the conversation going.
Or call us on 020 8566 3739
TransIndus Brochures 2020
Join our mailing list