China 16.02.2015 Fiona
If you've got China on your mind - and you've never been before - save some time scouring the internet and guide books as we have put together a first time traveller's information pack for you right here.
China, the 3rd largest country in the world, has a huge amount to offer - which makes it a little bit daunting to plan your first trip. There are countless itineraries for China – culture, history, nature, food – the list goes on! But for the first time traveller most people will agree the following route covers the highlights:
Beijing – Xian – Chengdu – Guilin – Yangshuo – Longji – Shanghai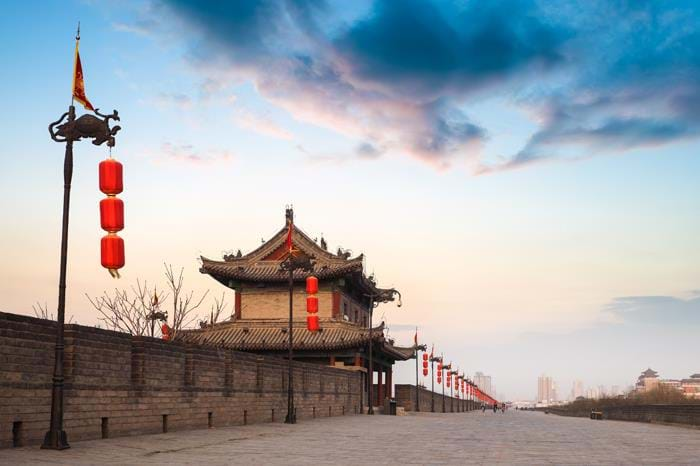 The above should take about two weeks and incorporates the most popular and famous sights you can see and experience:


The Great Wall of China
No more compelling testament to the ingenuity of ancient Chinese civilization exists than the chain of defences known in Mandarin as 'the Long Wall of a Thousand Li', and in English as simply 'the Great Wall'.




The Forbidden City & Tian an Men Square in Beijing
The former Imperial Palace in Beijing, popularly known as 'the Forbidden City' – a warrenous complex of 980 buildings and 9000 or more chambers where a priceless hoard of treasures spanning the reigns of 24 emperors is displayed – in a truly magnificent setting.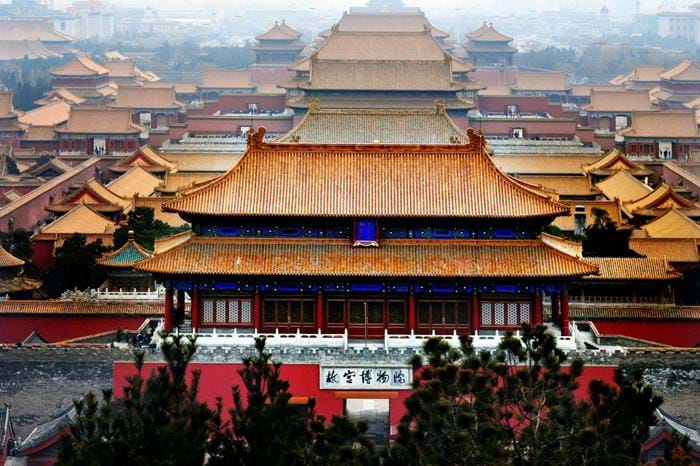 The Terracotta Warriors in Xi'an
Xi'an, 220km southwest of Beijing in Shaanxi Province, is the jumping-off place for the world-famous Terracotta Army, created 2,200 years ago to guard the grave of the Chinese Emperor.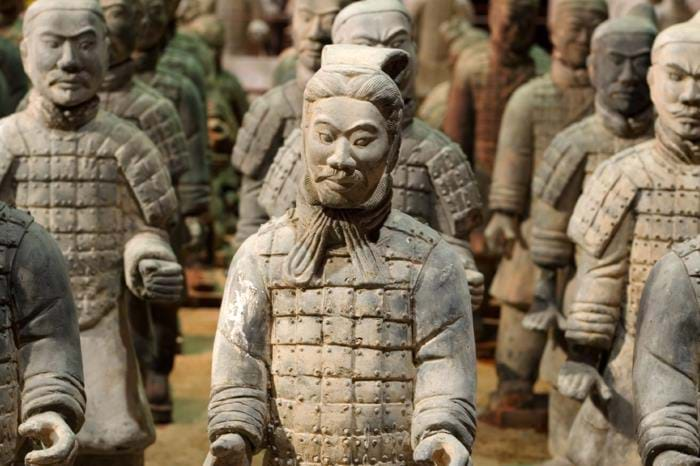 The Panda Breeding & Research Centre in Chengdu
With so few places to see pandas left in the world, a visit to the Chengdu Panda Centre in Sichuan Province is a must on any trip to China.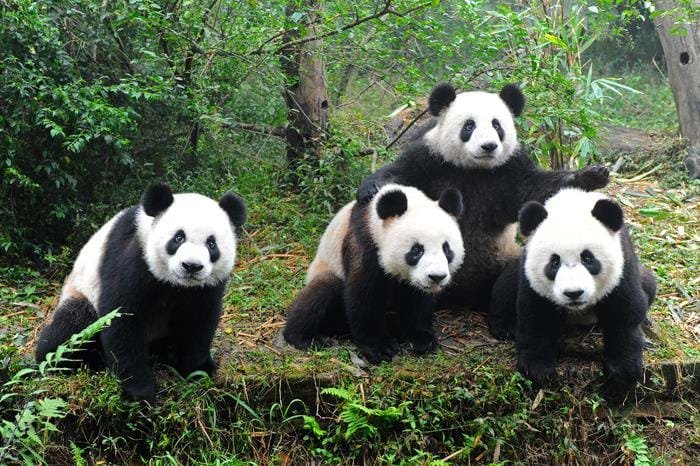 A scenic cruise down the Li River to Yangshuo
Featured on ancient scroll paintings, Ming porcelain vases and the modern 20 Yuan note, the Karst mountains of Guangxi province rise at surreal gradients from the limpid green waters of the Li River.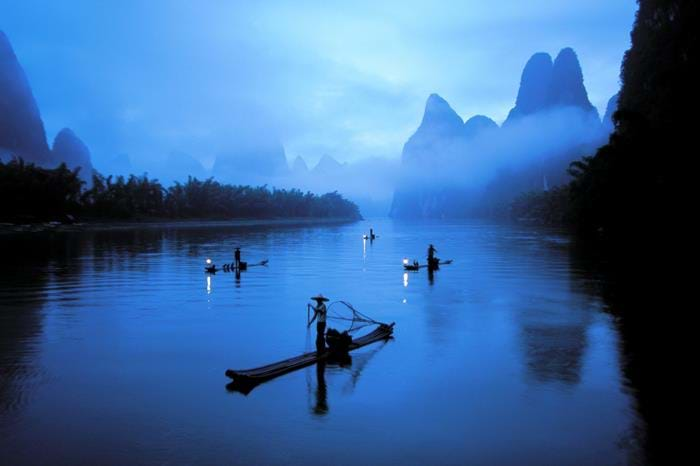 The dramatic scenery of Yangshuo and a ride on a bamboo raft on the Yulong River
Yangshuo town is a delight to visit. Cruise down the picturesque Li River to get there, enjoy the surrounding countryside, and experience small-town life.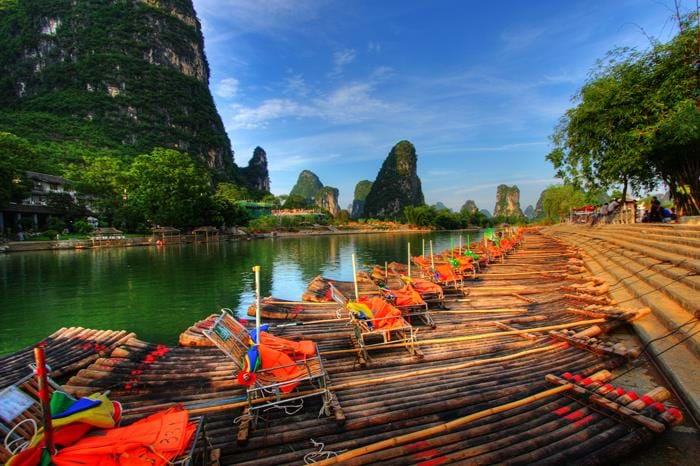 A hike around the beautiful rice terraces of Longji
When it comes to impressive scenery in China you don't get much better than the Longji terraced rice fields. Following the contours of the hillside, these agricultural systems date back to the Yuan Dynasty, which flourished between 1271 and 1368.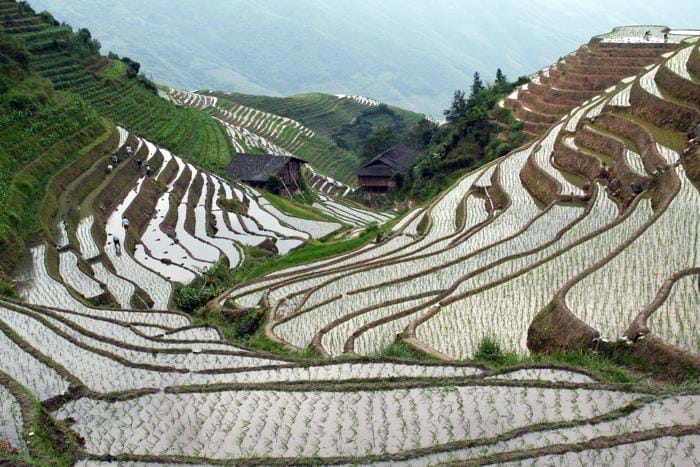 A walk along the famous Bund in Shanghai and panoramic views of the city from the top of the Financial Centre
A fascinating array of buildings spanning the 20th-century line Shanghai's historic riverfront – the Bund – from Neoclassical banks to Art-Deco office blocks and glass-sided shopping centres.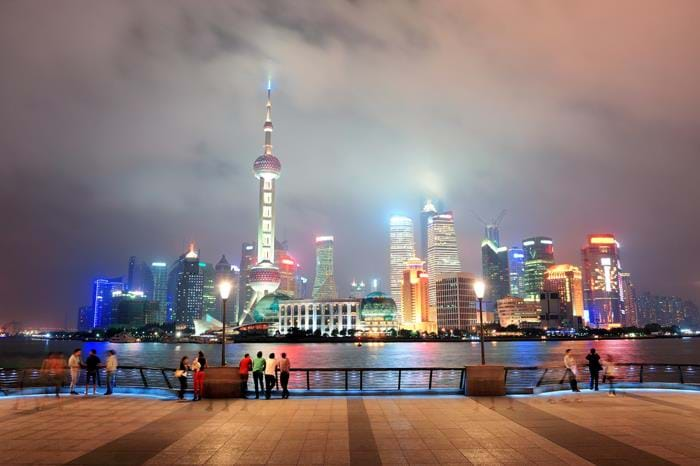 Language
In China, apart from your guides and the reception staff in 5 star hotels, most people will not speak English.


Money
You can use ATM's in China to withdraw Chinese Renminbi Yuan, or you can change money at airports, hotels and banks. Credit cards are not that widely accepted throughout the country (unless at high-end hotels, restaurants or shops).


Food
The food throughout China varies greatly and in many local restaurants the staff will not speak English (luckily many restaurants do put pictures in their menu!) In most hotels you will get Chinese and Western options, however if you have any strict dietary requirements we recommend you learn the phrase or print off a sheet in Mandarin that clearly states what you cannot have. Here's a few for you:
• I don't eat meat: Wo bu chi rou (我不吃肉)
• I don't want pork: Wo bu yao zhu rou (我不要猪肉)
• I don't want fish: Wo bu yao yu (我不要鱼)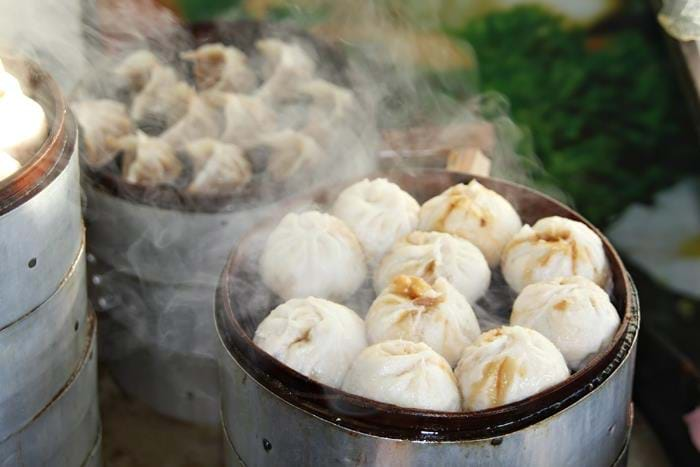 Transport
Getting to and from China is easy enough, many airlines fly to various destinations in China including Beijing, Shanghai, Xi'an, Chengdu and Hong Kong. However most airlines will not fly direct (British Airways, Air China and Virgin are the main exceptions) and travel time vary between 10-12 hours for direct flights. Transport within China is usually clean, comfortable and efficient.
Trains run like clockwork and both the day and overnight journeys are perfectly fine. With China being such a vast country there are a lot of internal flights, which again run to schedule most of the time (however the schedules of flights can often change!). Most itineraries in China will include internal flights. Car journeys within cities can become quite slow if the roads are busy, but elsewhere road conditions are generally pretty good.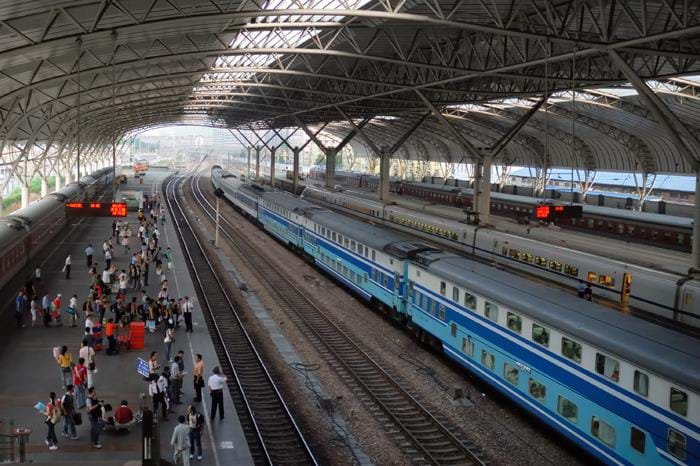 FAQ
Q. What is the time difference?
A. China has one time zone and is 8 hours ahead of GMT. 
Q. What is the currency in China?
A. In China you will use Renminbi Yuan. (Approximately 10 Yuan to £1 GBP)
Q. When is the best time to visit?
A. Again, since China is such a big country this can vary, but for most popular destinations travel time between April/May/June and Sep/Oct/Nov is the best time for weather conditions. Tibet and Yunnan Province can be visited a bit further into the summer months.
Try and avoid the popular Chinese holidays where there is a huge amount of domestic travel in China and suddenly all of the sightseeing spots you want to visit are extremely packed! This is mainly National Day (first week of October), May Day (1st May for 3 days) and Chinese New Year. (Usually February but varies).
Q. Do I need for visa for China?
A. Yes. You need to apply before you travel.