China 22.11.2013 Transindus
China is celebrated for its incredible cultural attractions, which travellers from across the world flock to see. However, there are plenty of natural wonders to discover in this vast country, too, and today we're going to be focusing on the best of the best to add to your itinerary.


Shilin Stone Forest
When it comes to remarkable landscapes, it's hard to imagine anywhere more spectacular than Shilin Stone Forest, which is part of the South China Karst region. You'll find this weird and wonderful 'forest' just outside of Kunming, where it has become known as one of the most spectacular natural wonders in China.
In fact, Shilin Stone Forest is a UNESCO World Heritage Site on the basis of the beauty - and rarity - of its natural landscape. So, what is the stone forest? Its limestone roots date back some 270 million years, and over time these have been eroded into all kinds of shapes and pinnacles. One of the reasons that Shilin Stone Forest is so prized is that it has one of the most varied collections of shapes. Similarly, it's worth looking out for the changing colours, too, because these add to the site's beauty.
Naturally, this attraction is a popular place to visit, and you can stroll among the pinnacles at your leisure. This otherworldly place is a real joy to explore, especially because you can squeeze between narrow gaps to find yourself in small chambers and come across other little wonders.



Tiger Leaping Gorge
Next on our list is Tiger Leaping Gorge in Qiaotou. This charmingly named natural wonder owes its title to an age-old story, which says that a tiger once leapt across its narrowest point.
Whether the legend is true or not, the gorge is truly remarkable. In fact, it's the deepest, longest and narrowest canyon in the world, carved by the River Yangtze which runs for approximately 15 km through it. Running between Haba Snow Mountain and Jade Dragon Snow Mountain, it's one of the most exciting sights in south-west China.
It's also a firm favourite among hikers, since you can trek along a trail that runs the length of its high edge - a route which can be tackled over two days. Whether you decide to attempt the walk or not, you'll find the views here are incredibly beautiful.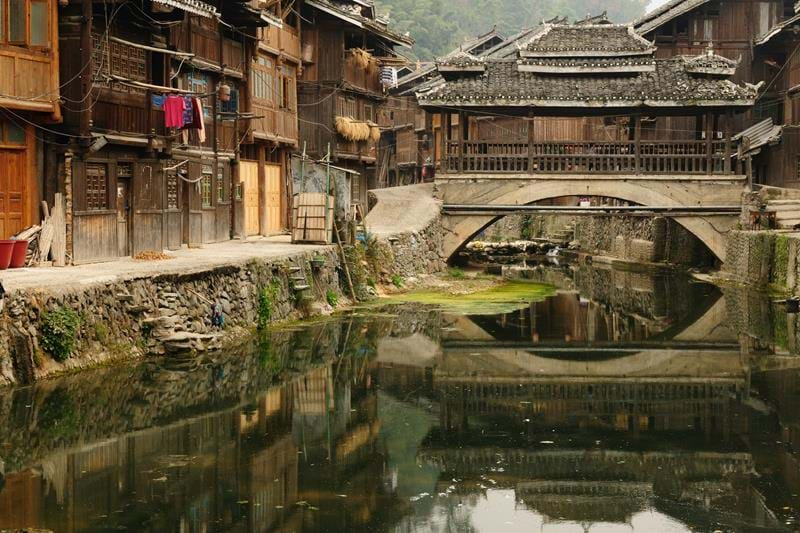 Zhaoxing
Technically, Zhaoxing is a small village rather than a natural attraction, but its spectacular surroundings and rural village charm make it an ideal addition to any trip focused on China's natural heritage. This Dong village is remote and absolutely beautiful, being perched in mountains and home to a pretty stream and wooden houses.
The village and its surroundings are ideal for tranquil walks, while the village itself is the perfect place to immerse yourself in local life. Indeed, this should definitely feature on your itinerary if you're keen to learn more about local Chinese culture.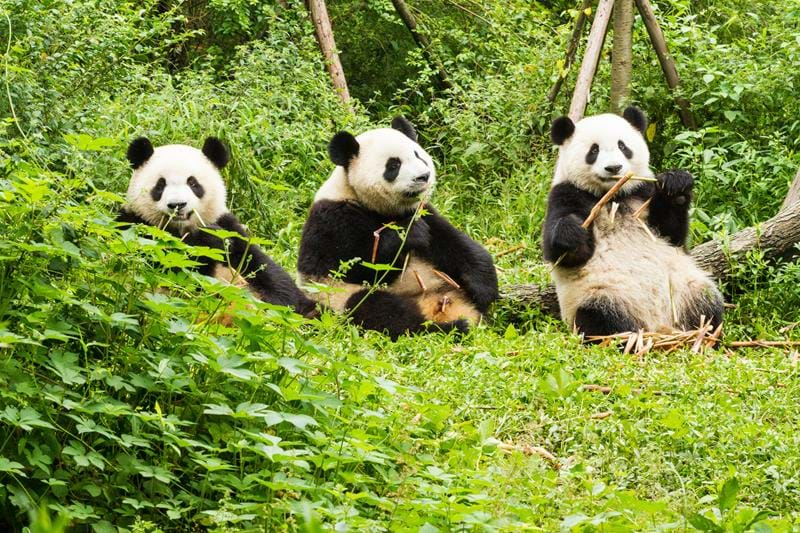 Chengdu
Not all of China's natural attractions come in the form of landscapes. Of course, one of its most famous natural wonders is its panda population, and the animals have become one of the country's icons. So, it's no surprise these gentle giants prove so popular among tourists.
One of the best places to go to see them is Chengdu, the capital of the Sichuan province in south-west China. Just a few miles outside this bustling city is the Panda Breeding and Research Center, which aims to provide pandas with as natural an environment as possible.
By coming here, you can see these gentle creatures up close, as well as learn more about them. Indeed, the site is also home to the Giant Panda Museum, where you can learn all about the evolution of these animals, as well as how they came to be endangered - and what can be done to ensure their survival.
There are experts onsite to guide visitors and give them information about the pandas, so you can learn while watching them eat, sleep and play. Expect to see animals of all ages - the breeding programme here means that you also have the chance to watch young cubs.
Interestingly, the site provides a home for a variety of other rare animals too, including red pandas, butterflies and peacocks.