China 24.07.2014 Transindus
China is an absolutely fascinating country, home to a mix of huge cities and vast swathes of rural land where traditional living is still very much at the fore. For many travellers, the highlight of coming to China is experiencing a few of the nation's truly magical destinations - its unusual landscapes and isolated rural communities.
Below, you can learn more about some of the most magical places to visit in China.

Zhaoxing 
We will begin with Zhaoxing, which is a wonderful destination in more ways than one. A remote Dong village, Zhaoxing is an excellent example of rural life in China, which means it's a particularly perfect addition to your itinerary if you're hoping to learn more about this element of the nation's culture.
As well as being fascinating in cultural terms, Zhaoxing is an absolutely beautiful place. Its mountainside location, with its pretty stream, stilt houses and picturesque greenery, makes it a tranquil, charming spot to spend a little time.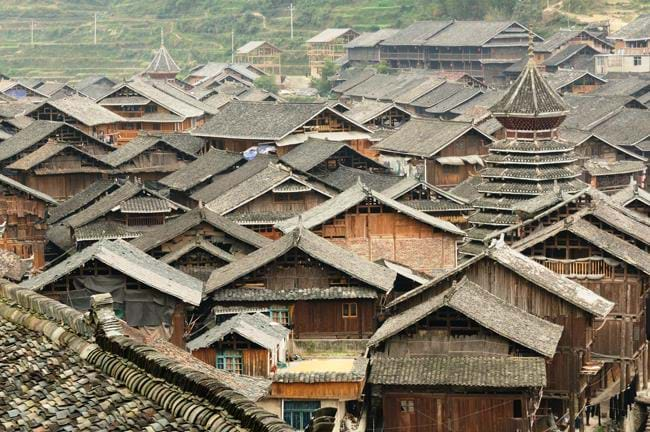 Mogao Caves 
Also known as the Caves of a Thousand Buddhas, the Mogao Caves are truly remarkable. Indeed, these are no ordinary caves - hermits' cells and monasteries were carved out of them, creating hundreds of rooms hewn directly out of the rock. Moreover, when they were discovered, many were found to be filled with art and important historical documents.
As you would expect, there is therefore much to see here. Among the highlights is the Library Cave, which was packed with treasures - indeed, it seemed to have acted as some kind of storeroom. It was discovered by a local priest named Wang Yanlu, and it most famously contained the Diamond Sutras - the oldest printed book in the world. 
As you stroll through the five levels of temples and cells, admire the sculptures you'll notice along the way. Incredibly, there are more than 2,000 carved directly from the walls, before being covered with clay and painted.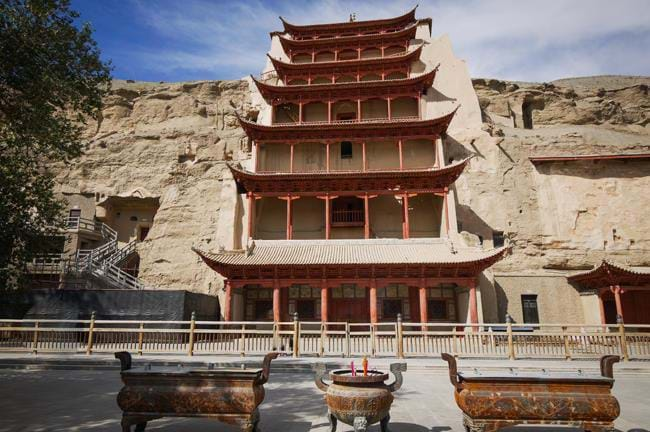 Shilin Stone Forest 
Moving on to one of the nation's natural wonders, 'magical' is certainly a very accurate description of Shilin Stone Forest. This UNESCO World Heritage Site is breathtaking, with its vast eroded limestone pinnacles forming all sorts of weird and wonderful shapes. 
The site is part of the South China Karst region, and its limestone dates back some 270 million years. Try to keep its age in mind as you explore - it makes the forest all the more awe-inspiring.
What's particularly nice about coming here is the chance to feel like an explorer - yes, there will likely be a lot of other tourists here too, but there's plenty of scope for squeezing through small gaps to reach tucked-away chambers and spaces where you can be alone for a moment with this historic natural wonder.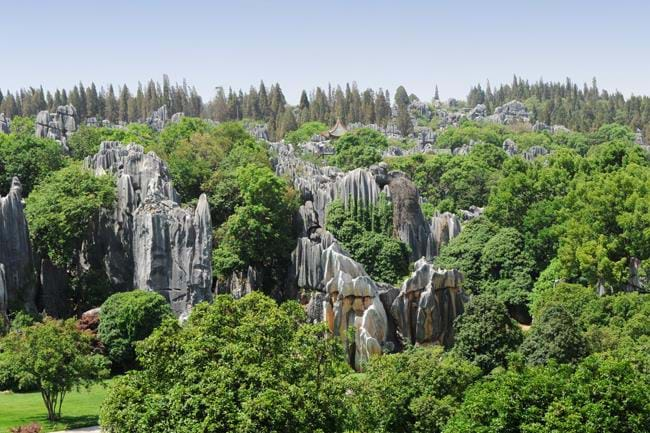 Tiger Leaping Gorge 
Another natural wonder to visit is Tiger Leaping Gorge, which runs between the Jade Dragon Snow Mountain and Haba Snow Mountain. With the Yangtze River flowing through it, it is the deepest, narrowest and longest canyon in the world - and an incredible sight.
What's more, it's not only its natural beauty that makes it so magical; the story behind its name has its part to play too. Indeed, according to local legend, the gorge earned its name when a tiger, fleeing danger, leapt across its narrowest point. While no-one knows whether there's any truth in the tale, it certainly adds a little extra intrigue and magic to visits here.
For the best experience of the gorge, follow all or part of the walking trail that runs along its high edge - a route that always attracts lots of keen walkers.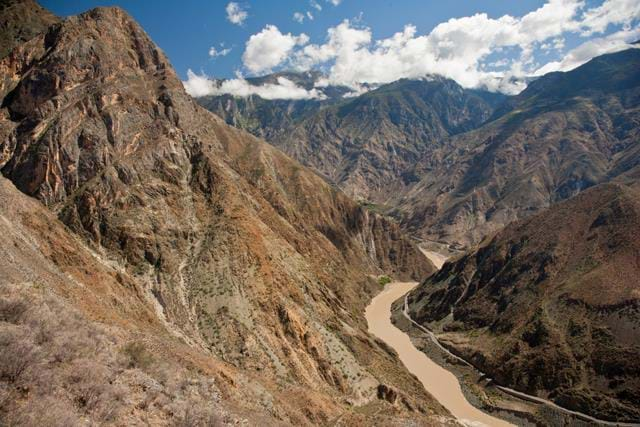 Li River 
We will end our list with the Li River, a boat trip on which really is a magical experience. The key is to cruise along the most scenic part, which falls between Guilin and Yangshuo, where you can see karst mountains rising dramatically from the river's edge, fisherman drifting past on bamboo rafts and buffalo quietly munching grass in local fields. 
And if all this feels familiar, that is little surprise - this area has featured prominently in everything from ancient paintings to Chinese poems and, more recently, on the nation's currency.