Vietnam 04.09.2014 Transindus
Famous for its rice paddy landscapes and culture-rich cities, Vietnam is certainly a firm favourite among travellers. Should you be on the lookout for somewhere a little bit different to add to your itinerary, why not consider Da Lat?
Today, we will introduce you to this charming destination, as well as give you a few ideas of what you can hope to do and see while you are there.
 
Da Lat - an overview 
Beautiful Da Lat can be found just over 300 km north-east of Ho Chi Minh City, where it is capital of the Lam Dong Province. There are many things that make Da Lat stand out as a holiday destination, but they culminate into one key reason - the fact that this city is quite unlike anywhere else you are likely to visit in Vietnam.
Indeed, this destination has something of the look of an old French city about it, and its mild climate paired with green and mountainous surroundings really add to this feel, making it seem as if you have stumbled into a European mountain resort.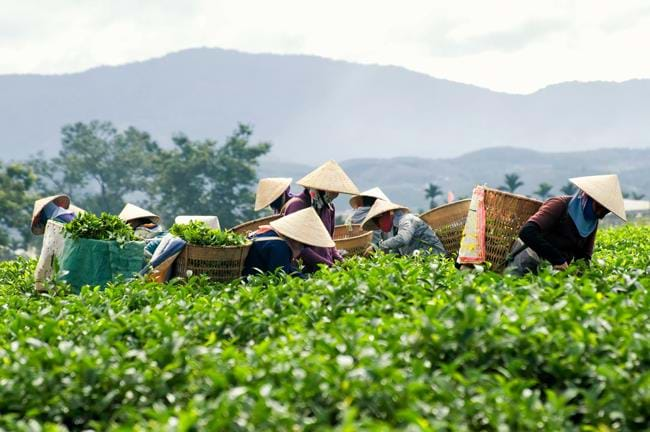 The temperature here tends to fall between 15 and 24 degrees C, meaning it's pleasant all year round - something that has led to it also being known as the City of Eternal Spring. In terms of seasons, there is a dry and a wet, with the former falling between December and March and the wet from April to November. 
The city was founded at the end of the 19th century by a man named Dr Alexandre Yersin, who recommended that it be made into a resort town. And that bid was certainly successful, with this destination now being one of the favourite romance and honeymoon spots in Vietnam - something that will come as little surprise to you when faced with its many natural and artificial lakes, pine trees and surrounding greenery. 
The bulk of tourists here are actually Vietnamese, with foreign visitors making up a smaller proportion of the incoming travellers. This adds another layer of interest, and is also appealing if you like the sound of a destination where you'll stumble across fewer international tourists.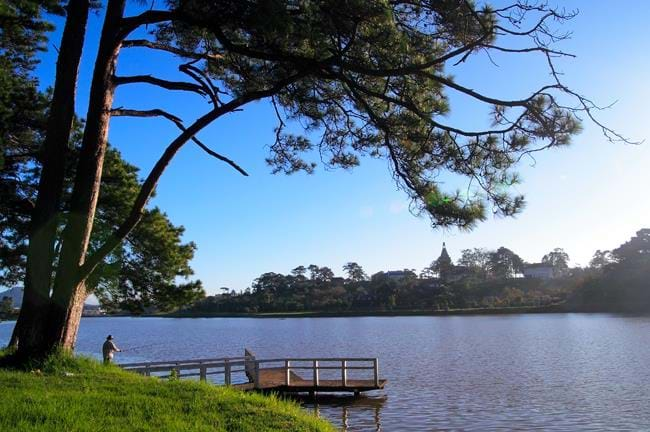 Sights and attractions 
Xuan Huong Lake 
Ever a favourite with Vietnamese lovebirds, this charming lake offers rental of swan paddle boats, which are immensely popular with locals and visitors alike - so be sure to give them a try. For those who prefer to stay on dry land, there is an excellent 7 km walking route you can follow all the way around the lake.
Da Lat Flower Gardens 
A must-visit, the Da Lat Flower Gardens are an absolutely lovely place to explore. The variety of flowers here is a result of the mild climate; you can look forward to seeing displays of orchids, hydrangeas and many other colourful blooms.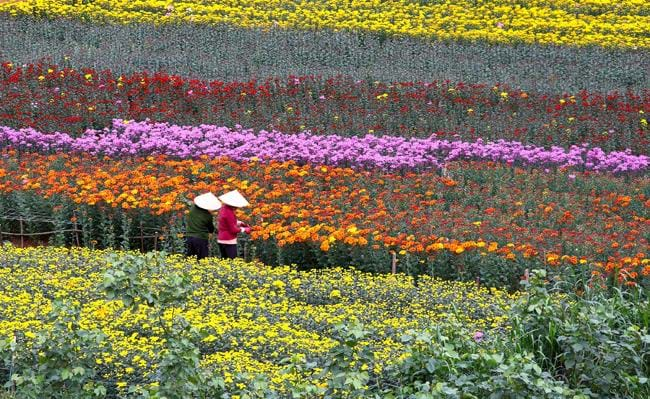 Linh Son Pagoda 
There are also a number of impressive buildings to be discovered in Da Lat. Fusing French and Chinese architectural styles, the Linh Son Pagoda is one such building. As well as showcasing an interesting mix of styles, it is home to a giant bell that, so stories say, is specially designed to be too heavy for thieves to steal!
Hang Nga Crazy House 
Without doubt the most interesting building in Da Lat, Hang Nga Crazy House is a private residence designed by the eponymous Hang Nga, whose official name is Mrs Dan Viet Nga. It's open to visitors, however, and really does need to be seen to be believed - this concrete creation consists of oddly sculptured rooms joined up by bridges, tunnels, walkways and ladders. Exploring here can be a surreal experience, but certainly a memorable one too.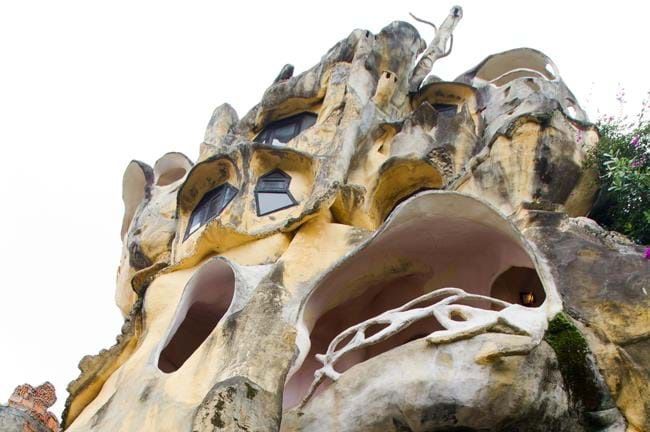 Lang Bian Mountain
Take the time to explore some of the beautiful landscapes that surround the city; the scenic hills are ideal for walking. Those who are happy to tackle an ambitious hike might like to visit Lang Bian Mountain, which offers truly spectacular views from its summit - a three to four-hour walk from the ticket booth.