India 30.04.2015 Transindus
One of the best ways to explore India is by rail - after all, there is more than 65,000 kilometres of train track zigzagging across the country. This consists of everything from state-run lines to luxury trains and all areas of India's society can be found travelling by train.
The trains connect all of India's important cities and pass through fascinating parts of the nation. There is no better way to see the vast expanses of the country unfold in front of you and chat to locals who use the trains all of the time.
A train ride in India can take you through forests and deserts, traversing rivers and getting to know your fellow travellers. Food is eaten together and people of all castes and backgrounds muddle in aboard these vehicles.
The infrastructure of India's train network includes many different elements that keep the entire process running. Indian Railways is the biggest global employer, but as well as formal staff, an entire army of people contribute to the everyday running of the trains. From the chai wallahs serving tea to the wayside stations that are sometimes nothing more than small shacks, every aspect of the system plays its part.
With India being such a vast country, it is difficult to get a fully comprehensive picture of its many faces. This is especially the case when visitors focus on the big cities and headline attractions. Travelling by train opens up a better view of rural life in this corner of Asia and allows the daily life of India to be laid forth.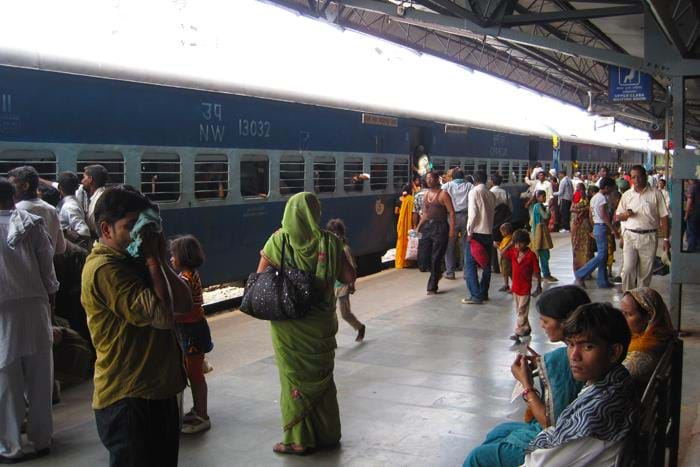 Darjeeling Mail
One of the trains that you can travel on in India is the iconic Darjeeling Mail, which can trace its roots back to pre-independence days. It runs from Sealdah to New Jalpaiguri in the eastern region of the country, with the option to take a slip route on to Haldibari. It connects up to the Darjeeling Himalayan Railway and travels at speeds up to 110 kilometres per hour.
There are a variety of classes available, including air-conditioned first, second and third options, as well as a sleeper car and the general carriage. With no catering facilities onboard, passengers must purchase food prior to departure or from one of the vendors en route.


Toy trains
Taking a toy train in India is a very special experience, as these small locomotives ply the routes on historic railway lines, often taking visitors to the country's hill stations. What they lack in speed, they make up for in charm and should not be overlooked as a wonderful method of transport.
Toy trains to consider taking include the Darjeeling Himalayan Railway, which has been making its way up to the tea plantations since 1881 or the Kalka-Shimla Railway, which was built by the British in 1903 to reach their summer capital. Alternatively, there is the Ooty-Nilgiri Mountain Railway in Tamil Nadu or the Matheran Hill Railway up to a beautiful hill location.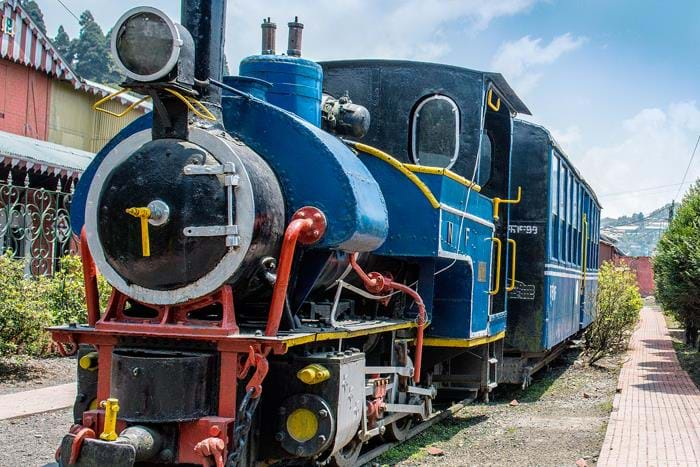 Rajdhani Express
The fastest trains in the whole of India are referred to as the Rajdhani Express and ply the route between Delhi and a number of other destinations, including Howrah, Lucknow and Chennai. The first one departed for Howrah in 1969 and since then the fleet has grown to encompass 22 individual trains, which can reach speeds of 140 kilometres per hour.


Kalka Mail
Since the first East Indian Railway Mail made its first journey in 1866, the service, which is now known as the Kalka Mail, has seen many changes in India. It runs between Howrah and Kalka, which then connects to the Kalka-Shimla Railway. One of the most impressive things to notice about this train is that it generally operates with 25 coaches, making it the longest in the whole of India.