India 21.08.2015 Transindus
A new four-part series is about to come onto our screens looking at the importance of the rail network in India and how it is used by locals every day. The first episode of World's Busiest Railway is set to be broadcast on BBC Two on August 24th and is likely to excite anyone who is thinking about travelling to India or has done so in the past.
Well-known television presenters, such as Dan Snow, Anita Rani, Robert Llewellyn and John Sergeant will explore everything from commuting in Mumbai to the Darjeeling steam powered hill railway in the foothills of the Himalayas. They will ride the trains and meet the people who do so every day, including the dabba wallahs who use them to distribute 200,000 meals to offices across Mumbai.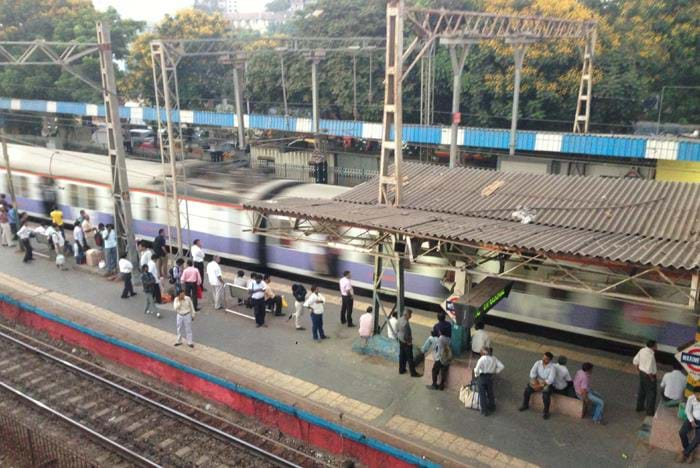 Facts about the astonishing Indian railway
•         Some 14,300 trains are in service on the Indian railway every day, running on around 63,028 kilometres of track. The combined distance travelled by these locomotives is the equivalent of three and a half times the distance to the moon.
•         India's love affair with trains began on April 16th 1853 when the first one ran between Bombay and Thane. 14 carriages were drawn by three locomotives called Sultan, Sindh and Sahib over the 21-mile route, which took around 45 minutes to complete.
•         The 13 million passengers that are transported daily on the Indian railway are aided by 1.55 million members of staff.
•         Some 7,000 stations are used to allow passengers to embark and disembark from trains, with the longest platform in the world to be found in India. It is located at Kharagpur and measures 2,733 feet in length.
•         Prior to independence, there were 42 companies operating the rail network across the country, but now the state-owned Indian Railways is in charge of the entire system.
•         There are lots of decisions to be made when travelling by rail in India, as there is a wide selection of classes available. While the images of the busiest railway in the world with people hanging out of the doors and sitting on the roof can be seen, long-distance train travel in India is not quite so cramped. Reservations for seats and berths are respected and therefore make for a great way to travel.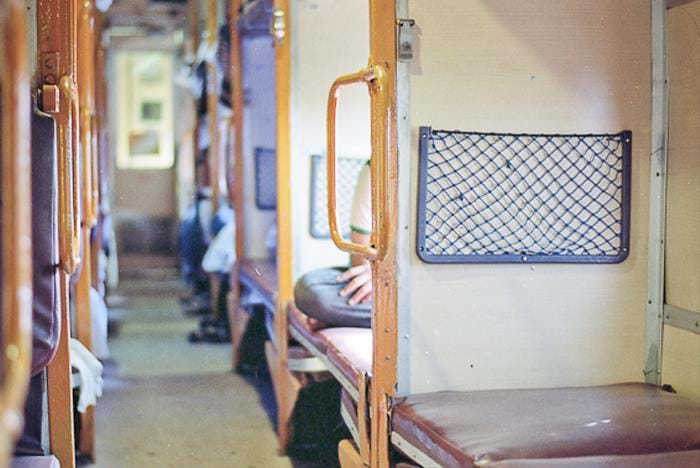 The eight sleeper and seat options
Not all of these options will be available on every train, but it is worth knowing what each one means, so you can pick the right one for you.
•         Air-conditioned first class (AC1 or 1A) - the most comfortable way to travel on the Indian railway, these spacious and comfortable berths are usually only available on important, long-distance routes. Expect all necessary bedding, a wash basin and to be able to lock your compartment. Two or four beds found in a compartment, which can be converted into seats for the daytime.
•         Air-conditioned 2-tier (AC2 or 2A) - offered on most good long-distance services, AC2 accommodation is clean and not too crowded, but means berths in open-plan carriages, not separate compartments. Curtains provide privacy and pillows, sheets and blankets are distributed at night to turn the leatherette seats into bunks.
•         Air-conditioned 3-tier (AC3 or 3A) - a tad more crowded than AC2, this class sees more bunks squeezed into the same space. You will also find there are no privacy curtains and small things like individual berth lights are also missing.
•         First class (FC) - once common throughout the Indian railway network, the non-air-conditioned FC sleeper coaches with lockable berths, have mainly been phased out. They are not sealed against the dirt and do not include bedding.
•         AC Executive chair class (EC) - only available on Shatabdi Express trains, EC is a sophisticated way to travel shorter distances. Refreshments are included in the fare and will be served at your seat.
•         AC Chair class (CC) - found on both Shatabdi Express services and various intercity trains, it is a comfortable way to travel during the day, as the compartments are air-conditioned.
•         Sleeper class (SL) - nearly all long-distance trains offer sleeper class, which is a cheap and often crowded option. Open-plan carriages are packed with bunks and bedding is not included. It offers good views, with a breeze from the window and the occasional ceiling fan in the summer, but in the winter it can be cold.
•         Second class seats (2S if reserved or II if not reserved) - open-plan padded plastic seats are fine for journeys of a few hours on a budget, but should not be considered for anyone travelling overnight.