China 23.09.2014 Transindus
China's spectacular Yunnan province could hardly have more to offer travellers. Stunning scenery, laidback cities, minority villages and incredible natural wonders combine to make this one of the most exciting places in the country to explore.
We have put together a collection of its highlights, which should provide you with plenty of travel inspiration, whether you're trying to pick a ready-made itinerary through China or you have your sights on a unique tailor-made adventure.


Kunming
The provincial capital of Kunming is a logical place to begin your trip - and not only in terms of convenience. Indeed, this city is a great place to get a feel for how the Yunnan province differs from other parts of China.
Kunming's laidback atmosphere is characteristic of the province, and is particularly impressive considering that the city has been developing rapidly in recent years. It's also an extremely cosmopolitan place. As you explore, you can discover beautiful temples, relax in verdant parks and visit a wealth of fascinating museums.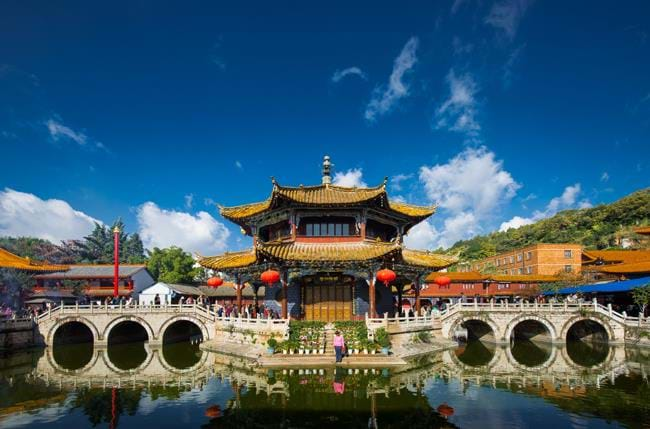 Shilin Stone Forest 
An ever-popular day trip from Kunming is a visit to Shilin Stone Forest. Dating back some 270 million years, this remarkable UNESCO World Heritage Site is full of spectacular limestone formations, which have been eroded into unusual shapes - some of which are 30 metres high. 
This destination is one of Yunnan's most awe-inspiring landscapes, making it an absolute must-see.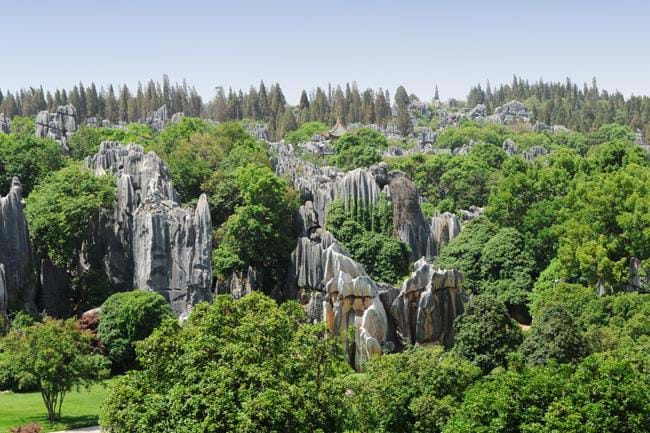 Dali
This town offers a fantastic combination of scenery and history. You'll find it on the edge of one of the country's largest freshwater lakes, Erhai, which you can explore close-up with a relaxing boat ride.
There is some fantastic traditional Bai architecture to discover here, so it's well worth dedicating some time to strolling through the town's scenic streets, but you may well find a trip to Cang Shan mountain steals the show. You can take a cable car up to the summit of this peak, and doing so rewards you with utterly breathtaking views across the lake and the mountain scenery that surrounds it.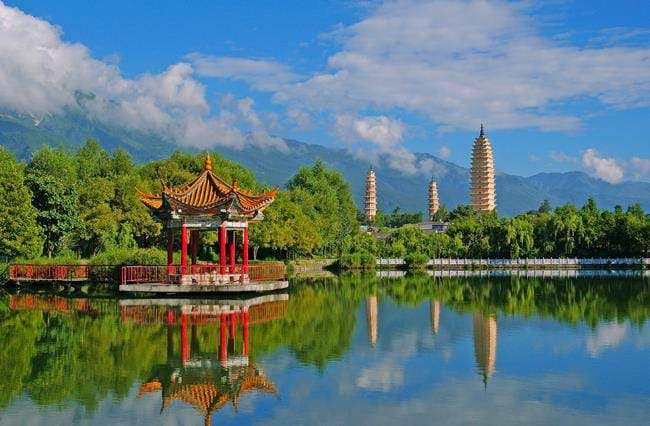 Lijiang 
An immensely popular destination, Lijiang is another place that pairs traditional architecture with beautiful scenery. A guided tour will introduce you to the main sights, such as the Deyue pavilion, which is one of the city's best-loved attractions. You will find it in Black Dragon Pool Park, which is well worth a visit in its own right.
Another must-visit during your time here is the wonderfully named Jade Dragon Snow Mountain - a beautiful natural wonder. You can also see a song and dance show at the foot of the mountain, which includes more than 400 performers - these 'Impressions' performances are a real highlight of any trip here.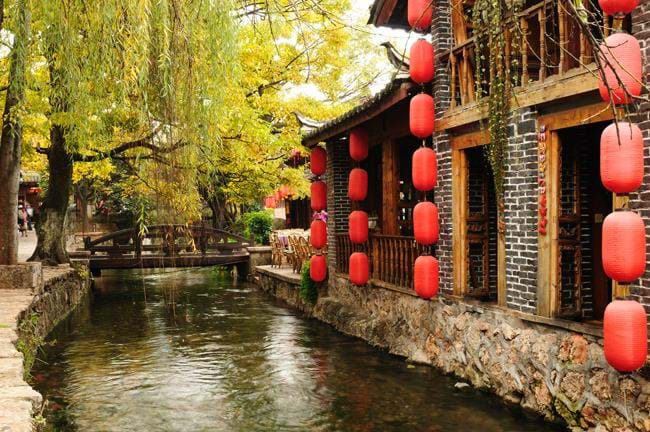 Tiger Leaping Gorge 
Another natural wonder not to miss is Tiger Leaping Gorge, which sits between Jade Dragon Snow Mountain and Haba Snow Mountain. This dramatic gorge is a truly spectacular sight, and the trail along its edge is excellent for experienced walkers to tackle.
What is particularly appealing about this destination is that, in addition to being very beautiful, it has a charming story behind it. Indeed, it is said that a fleeing tiger once managed to leap across its narrowest point - which is how the gorge earned its name. Whether the legend is true or not, it certainly adds another facet of interest to trips here.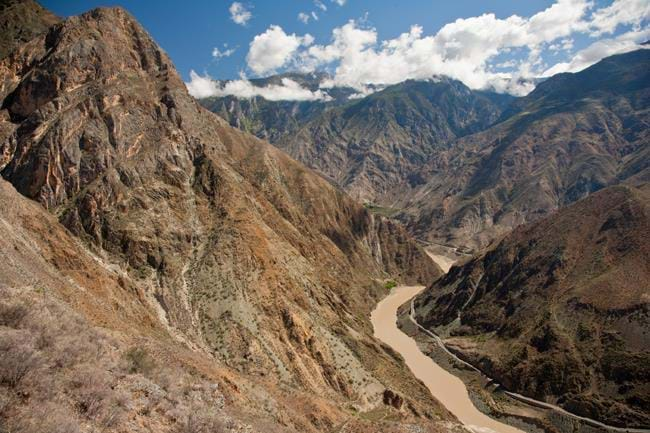 Zhongdian 
Rounding off our list is Zhongdian, which is a Tibetan town that's often referred to as Shangri-La. This picturesque place is little-visited by travellers, and so is a particularly good spot to include on your itinerary if you like the sound of getting off the beaten track - as well as getting a taste of Tibet.
One of the major reasons to come here, aside from experience yet another side of China and Yunnan, is to see the impressive Gedan Songzanlin Monastery, which is the province's largest Tibetan Buddhist monastery and was once home to more than 3,000 monks. Other things to see and do include visiting the Bithai and Shudu Lakes, which offer plenty of natural beauty.