Japan 18.04.2018 David Abram
Straggling for over 600 miles (1000km) from Kyushu to within a stone's throw of Taiwan, the sun-drenched Okinawan Islands are Japan's own Hawaii. The archipelago's climate is blissful, its beaches white and powder soft, its seawater translucent, and people famously laid back, hip and quirky. Leave the salary-man suit in Tokyo. The national dress here is the Hawaiian-style 'Kariyushi' shirt . . .
The 159 coral-fringed islands themselves range from large and hilly to remote, jungle-covered outcrops of limestone. Snorkelling, diving and kayaking over turquoise bays and sparkling reefs are the reason most people travel to the Okinawas. But the traditional Ryukyu culture adds a distinctive flavour to any holiday.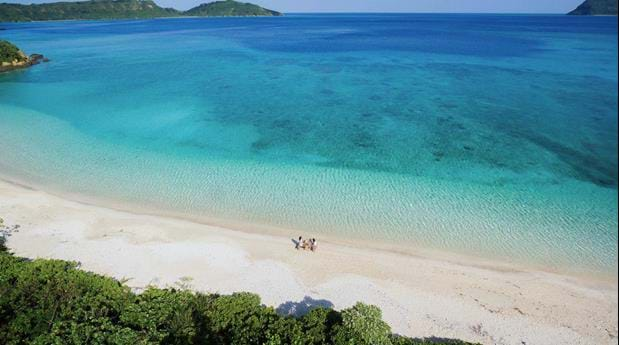 The Okinawas – perfect for a honeymoon or romantic holiday à deux


Until 1879, when they were annexed by Japan, the islands formed a semi-autonomous kingdom, whose multi-racial roots remain discernible in the local language ('Okinawa-ben'), music (played on the three-stringed sanshin), Chinese-influenced architecture and, not least, the local Thai-style rice liquor, awamori.
Okinawa may look like just another idyllic beach haven, but it's one with its own distinctive style and atmosphere, offering the perfect wind-down after a tour of the country's heartlands.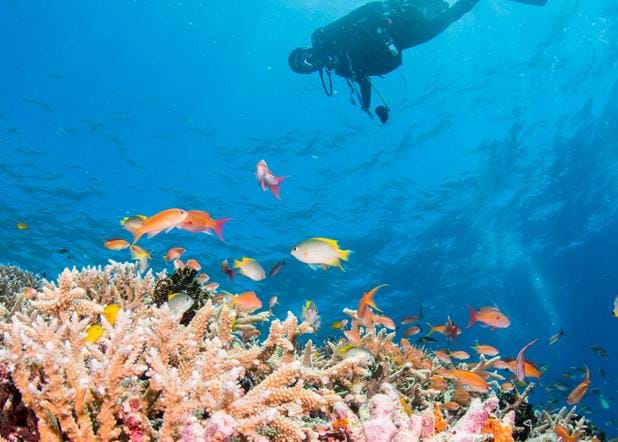 The Yaeyamas
An hour's flight south of the archipelago's capital, Naha, takes you to our favourite corner of the Okinawas, the exquisite Yaeyama Islands, Japan's most southerly territory.
Ishagaki is the main hub and most developed island in the group, with a clutch of smart Balinese-style resorts that provide luxurious launchpads for visits to the archipelago's more far flung locations. Dotted with limestone islets, its poster piece is Kabira Bay, a miniature Halong (minus the crowds and cruisers) where you can swim over reefs swirling with yellow-lipped trigger fish. Glass-bottomed excursion boats run out to nearby Manta Point, a superb dive site where rays congregate in numbers.


Taketomi
Neighbouring Taketomi, a 10-minute ferry ride out of Ishagaki port, languishes in a delightful 19th-century time warp of dirt tracks and stone-built houses. There are no roads or cars on the islet, and the red-roofed cottages are ensconced in pretty vegetable gardens. Rent a cycle or jump in a bullock-cart taxi for the ride over to Kaiji Beach, where the sand is comprised of billions of tiny, star-shaped shells.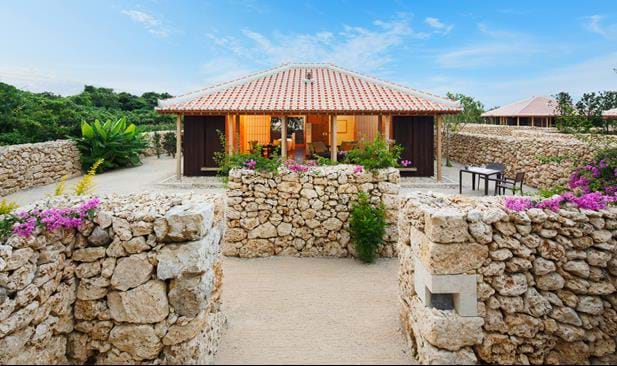 ©Hoshinoya Resorts


Hoshinoya Resort, Taketomi Island
Deliciously remote Taketomi requires a big effort to reach, but there's really nowhere else in Japan like it in terms of atmosphere, and this newly built resort perfectly complements the landscape. Set inside the national park, its tile-roofed villas nestle behind low walls of rough, bleached, white limestone, which ensures maximum privacy.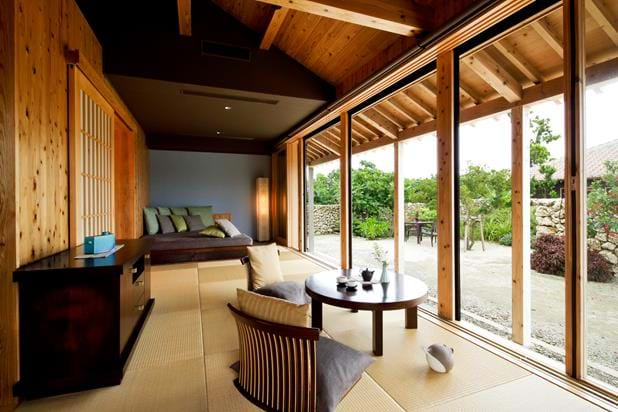 ©Hoshinoya Resorts


The interiors are fragrant, informal and natural: floor-to-ceiling windows, seagrass matting on the floors and natural, mellow-toned woods. Apart from a heated outdoor pool, facilities are minimal – most guests spend their days butterfly spotting, beach combing and exploring the back lanes by bicycle – a blissful prospect.
Most amazing of all, though, are the starry skies. With zero light pollution, the islet is a star gazer's heaven.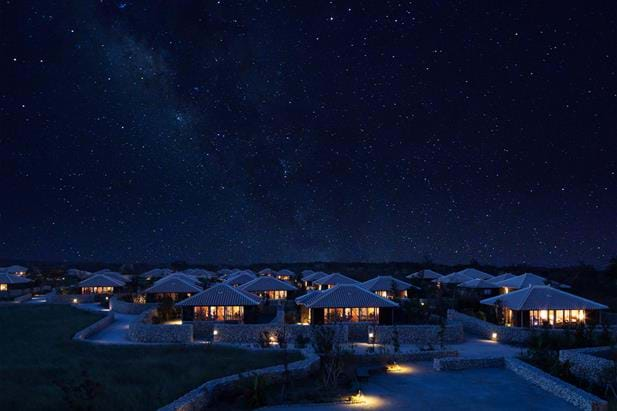 ©Hoshinoya Resorts


To find out how you could tie a stay at the Hoshinoya Tatekomi with a wider-ranging tour of southern Japan, contact our team of specialists for more information.