Group Tour

13 days from £2799 per person
Places Visited:
Tehran, Shiraz, Yazd, Isfahan, Kashan, Tehran
Please Note: We are not currently offering any departures to Iran, following a change in the FCO Travel Advice on 10th January 2020.  TransIndus has happily operated tours to Iran for many years, with our clients having greatly enjoyed learning about its rich culture and fascinating history and have repeatedly commented on the warm friendliness of the Iranian locals they've met along the way. We sincerely hope to be able to resume our tours soon and look forward to the day when we can show more of our clients the wonders of Iran. In the interim, TransIndus offers tours to many other countries across the Middle East & Central Asia and we hope one of these other destinations will satisfy your traveller's curiosity. Please do get in touch with our team of travel specialists for further advice.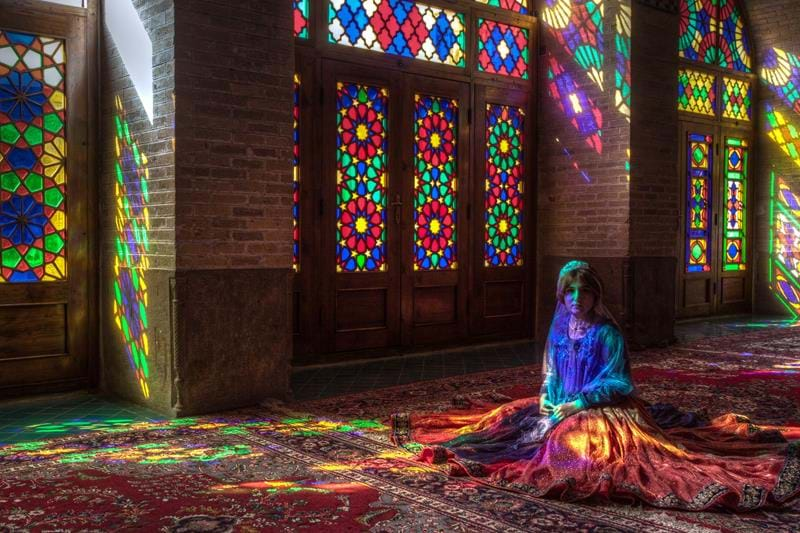 We're delighted to be able to offer this fascinating two-week trip, which covers all of the
country's principal sights - including the magnificent Safavid monuments of Isfahan, the former
Zoroastrian capital of Yazd and ruins of ancient Persepolis. In the course of a varied fortnight,
you'll visit beautiful Persian gardens, admire exquisitely tiled tombs in the desert, and shop for
traditional delicacies in wonderful old bazaars. There will also be ample opportunity to sample
the legendary cuisine and hospitality of a country whose inhabitants are obviously delighted to
be reconnecting with the wider world again after decades of political isolation.
Holiday Types
Cultural Holidays
Travel Arrangements
Group Size

6-16 people

Internal Travel

Air-conditioned coach, domestic flight

Accompanying Guide

English-speaking accompanying guide throughout

Accommodation

12 nights

Meal Plan

Half board
Itinerary for Iran Experience
Day 1
Tehran
You will be greeted on arrival in Tehran and escorted to Ferdowsi Grand Hotel or similar for the night. In the afternoon, enjoy lunch in a local restaurant close to Golestan Palace, before exploring the palace grounds and rooms.
Day 2
Tehran, Shiraz
This morning is the perfect time to visit the National Museum and Islamic Museum. Take an afternoon flight south to Shiraz. In the evening, a pleasant walk around the Arg-e Karim Khan amongst the friendly locals. Stay at the Zandiyeh Hotel or similar for three nights.
Day 3
Shiraz
A morning at Nasir-al Molk Mosque, Vakil Mosqu and the neighbouring grand bazaar. In the afternoon, enjoy the shade of Eram Garden and its Qavan Pavilion, before ending this full day at Hafiz's tomb.
Day 4
Shiraz
Drive an hour out of the city this morning for a visit to Naqsh-e Rostam, the four tombs of ancient kings. Later in the afternoon, you'll visit the monumental site of Persepolis - the seat of the Achaemenid empire, sacked by Alexander the Great in 330BC.
Day 5
Shiraz, Yazd
A long drive to Yazd, en route visit Pasargade, the site of the tomb of Cyrus the Great. Arrive in Yazd mid-afternoon. Short walk through the old city, finishing at the rooftop Art Café for the best panoramic view of the city. Check-in at the Dad Hotel or similar for two nights.
Day 6
Yazd
Visit the Dowlat Abad gardens before arriving at the Amir Chakhmaq complex, with its shrines, bazaar and century old sweet shop.
Day 7
Yazd, Isfahan
Drive to Isfahan today, stopping off at the fascinating ancient citadels of Meybod and Naein along the way. The perfect arrival time in Isfahan for a sunset walk around Naqsh-e Jahan Square. Stay at Setareh Hotel or similar for three nights.
Day 8
Isfahan
This morning, visit the Sheikh Lotfollah Mosque with its wonderful domed ceiling. Continue to the monumental structure of Shah Mosque. In the afternoon, stop at the third and final building of Naqsh-e Jahan Square, the Ali Qapu Palace. To complete today, a visit to Chehelsouton and its magnificent murals.
Day 9
Isfahan
A morning in the charismatic Armenian Quarter and most importantly, the Vank Cathedral. The afternoon is free for a visit to the Grand Bazaar.
Day 10
Isfahan, Kashan
Drive to the atmospheric town of Kashan, en route visit the red clay village of Abyaneh. Stay at the Manouchehri Hotel or similar for two nights.
Day 11
Kashan
Explore the heritage of Kashan, with its historic houses, bath houses, bazaar and the production of rose water.
Day 12
Kashan, Tehran
A morning for last-minute shopping. After leaving Kashan, drive to Qom, your final ancient site. Driving further north, you'll arrive at Ibis Airport Hotel for a relaxing night before your flight back home tomorrow.
Day 13
Tehran
Transfer by shuttle bus to the airport for your onward flight.
Group Tour

13 days from £2799 per person
What's included

✓   12 nights accommodation
✓   All internal transportation and transfers
✓   English-speaking accompanying guide throughout
✓   Half board
✓   Entrance fees to sites and monuments listed in tour itinerary
tour prices for Iran Experience
| | | | | |
| --- | --- | --- | --- | --- |
| DEPARTURE DATE | PRICE PER PERSON | SINGLE ROOM supplement | AVAILABILITY | |
Make an enquiry
Places and Experiences in this tour
Plan your Next Adventure
With the world now largely open again, now is the time to begin planning your next adventures in Asia. Our Travel Specialists are ready to take your call and discuss the adventure you have spent the last 3 years dreaming of.
Or call us on 0208 566 3739
TransIndus Brochures 2023
Join our mailing list