Tailor-made Tour

14 days from £2945 per person
Places Visited:
Kuala Lumpur, Taman Negara National Park, Kuantan, Terengganu, Pulao Kecil, Perhentian
More rustic and rural than the western flank of the peninsula, the east coast retains a more traditionally Malaysian feel. Fishing and farming are the mainstays of villages scattered along its lush, tropical shoreline, which forms the backdrop for this alluring, 14-day trip. Your holiday begins with a tour of the capital, before crossing the rugged, forested interior via Malaysia's number-one national park, reaching the east coast at Kuantan, where you'll get to experience a slice of everyday life before heading up to the coast to see the great firefly display at Yak Yah. An urban interlude at Kuala Terengganu precedes the culmination of this tour: a three-night stay on the heavenly Perhentian Islands – Malaysia's unsung tropical paradise.
Holiday Types
Wildlife Holidays Beaches and Islands
Suggested itinerary
Day 1
UK
Fly overnight from the UK to Kuala Lumpur.
Day 2
Kuala Lumpur
On arrival you'll be met by your guide and driver and escorted to your hotel for a two-night stay. Spend the remainder of the day recovering from your journey. In the evening, join a city tour with dinner and local cultural performance included.
Day 3
Kuala Lumpur
Join a guided 'orientation tour' of the city, including a visit to a traditional Malaysian teashop.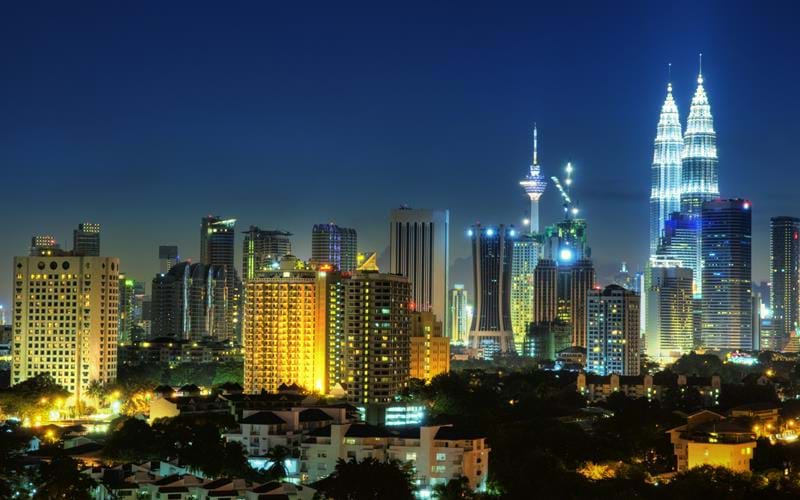 A perfect way to get your bearings is by joining our 'orientation tour', which includes a visit to the Observation Deck on the 86th floor of the Petronas Towers, the capital's most iconic buildings. More historic character is to be found in the old colonial quarter across town, where the intricate, Moorish-style Jamek Mosque is the standout building. To its south, Chinatown's shophouses, traditional cafés and colourful Buddhist temples give a sense of what KL might have been like half a century ago. The superb Islamic Arts Museum, whose ultra-modern premises is crowned by a turquoise-tiled Persian dome, is another of the city's key sights.
Day 4
Taman Negara National Park
Transfer to the Taman Negara National Park for a two-night stay. After dinner, join a night walk to spot nocturnal animals in the forest with a local ranger-guide.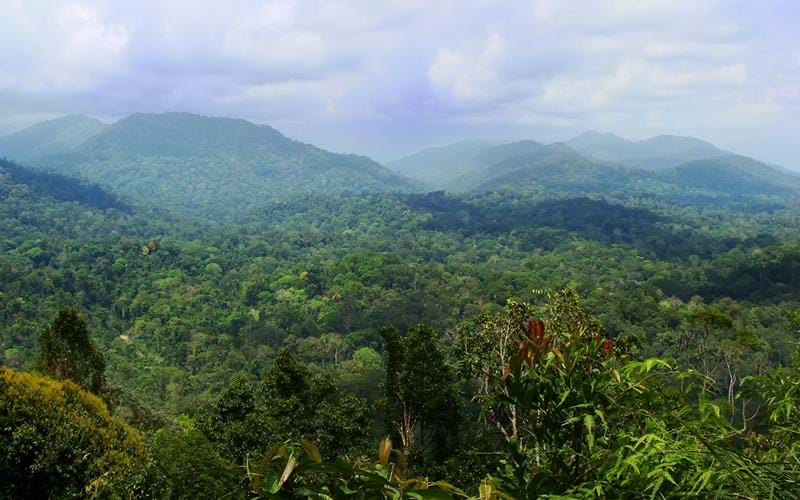 Encompassing 4,323-square-kilometres of primary rainforest, rivers and cloud-fringed mountains, Taman Negara is the country's top national park. Its few remaining large mammals, which include elephants, leopards and rhinos, are rarely sighted these days, but it's still worth the trip to experience the jungle in the raw: the cacophony of insect and bird noise is a revelation.
Day 5
Taman Negara National Park
Spend the day exploring the park with an expert naturalist.
A superb canopy walk suspended 30m above the forest floor makes for an adrenalin-fuelled introduction to Taman Negara, while rides on wooden longboats take visitors deeper into the park to waterfalls, caves and the start of longer trails. Orang Asli villages where visitors are invited to try their hand at blowpipe hunting and fire making are other attractions.
Day 6
Kuantan
Today you'll drive across the peninsula to Kuantan, the largest city on the east coast of Malaysia, for a two-night stay. In the evening, visit nearby Telu Chempedak beach for a swim and seaside supper.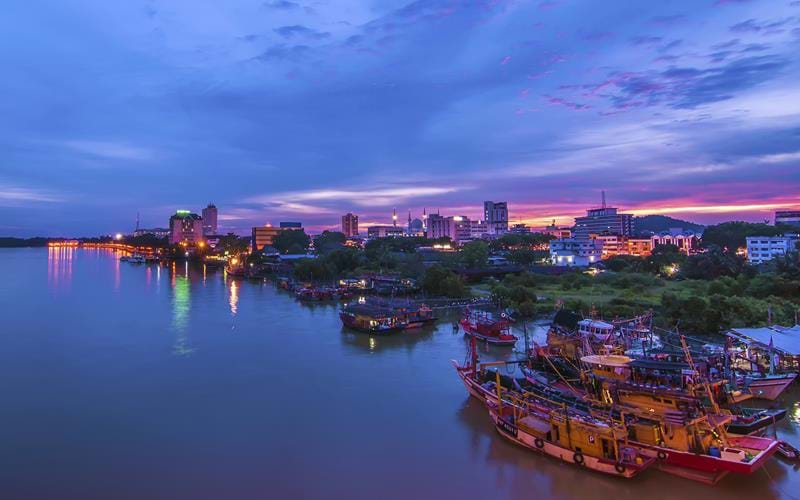 On the eastern flank of the city facing the South China Sea, Telu Chempedak (aka 'Palm Beach') is a gracefully curved bay backed by casuarinas and pines. Kuantan-ites enjoy escaping here on weekends for a dip and a meal by the waves. The barbeque srestaurants behind it serve succulent local seafood and spicy satay.
Day 7
Kuantan
Embark on a guided tour of the city and surrounding coastline, dotted with fishing villages and secluded beaches.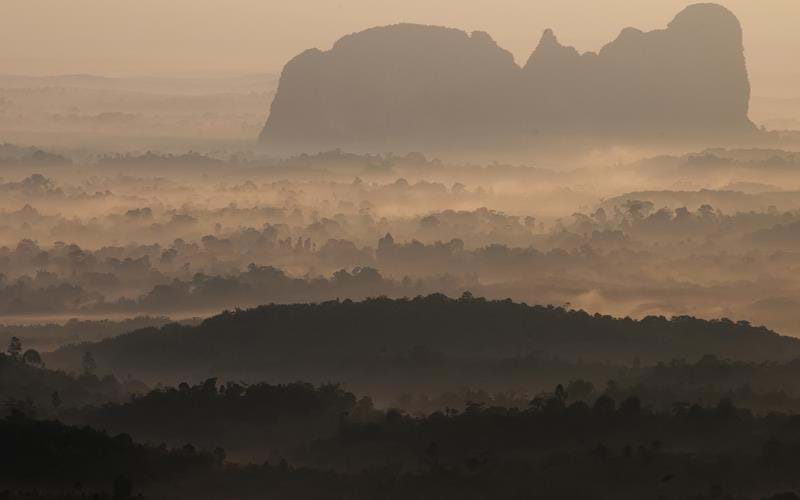 After breakfast, drive up the coast to Cherating, an arc of coarse, golden sand that's protected as a nesting site for marine turtles. In the village behind it under the casuarinas, you can try your hand at traditional Malaysian batik, and visit a workshop where beautifully soft mats and baskets are woven from bamboo and dried pandanus leaves. This is also a good place to watch local in-shore fishing in action: the catch is landed each morning by water buffalo! After lunch, visit a striking black-sand beach near Cherating before returning to Kuantan, where you'll call at the city's principal mosque and Hindu temple before returning to your hotel for supper.
Day 8
Terengganu
Drive up the coast to Kuala Terengganu, capital of Terengganu State, for a tour of the firefly sanctuary at Kamung Ibok, where you'll witness the amazing synchronized flashing for which the reserve is famous. Stay two nights.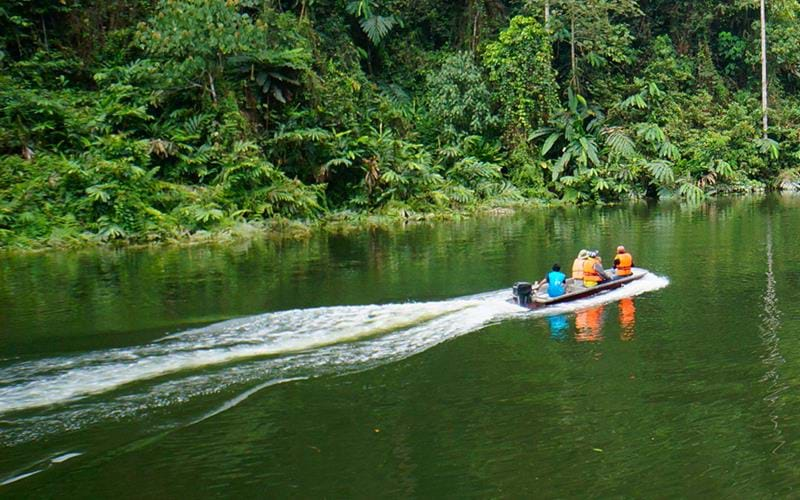 Riding high on revenue from the region's recent oil boom, go-ahead Kuala Terengganu is the capital of a region that's nevertheless still predominantly rural and traditional. Its bustling street markets, old town, boatyard and a particularly good museum make it a commendable base from which to visit the Yak Yah Firefly Sanctuary at Kampung Ibok, further up the coast, where you'll spend the evening. After a picnic supper next to the beach, climb aboard a silent, electrically powered sampan for the cruise upriver to the largest conflagration of fireflies in the Malaysia – a spellbinding spectacle.
Day 9
Terengganu
Enjoy a half-day tour of the city's highlights in the morning, before an afternoon at leisure to shop and explore at your own pace.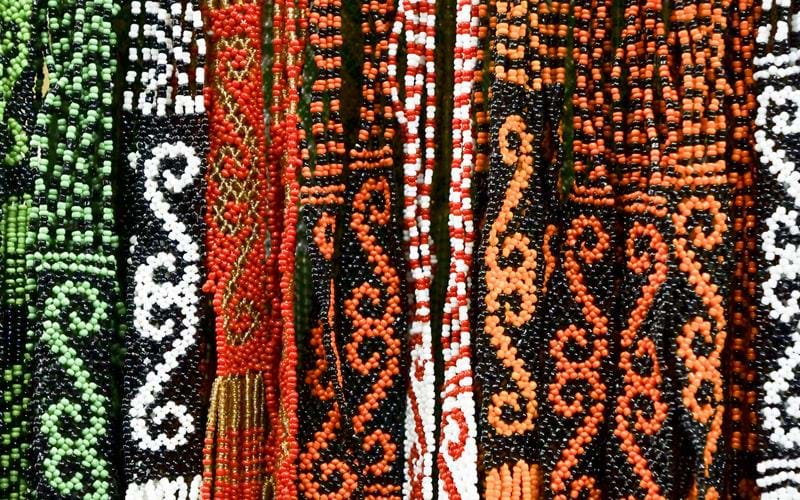 A gleaming pile of steel and glass, Terengganu's 'Crystal Mosque' is a strikingly exotic spectacle and the obvious place to start any city tour. Afterwards, explore the atmospheric streets of Chinatown before visiting the State Museum, with its exceptional collection of antique textiles and Koranic calligraphy. In the afternoon, relax back at your hotel or jump on a ferry for a stroll around the harbour on Pulau Duyong, an island at the mouth of the river, which retains a picturesque Malay fishing village and yard where wooden boats are still made by hand.
Day 10
Pulao Kecil, Perhentian
Drive a couple of hours up the coast to Kuala Besut jetty, where you'll catch a boat to the beautiful Perhentian Island of Kecil for a three-night stay.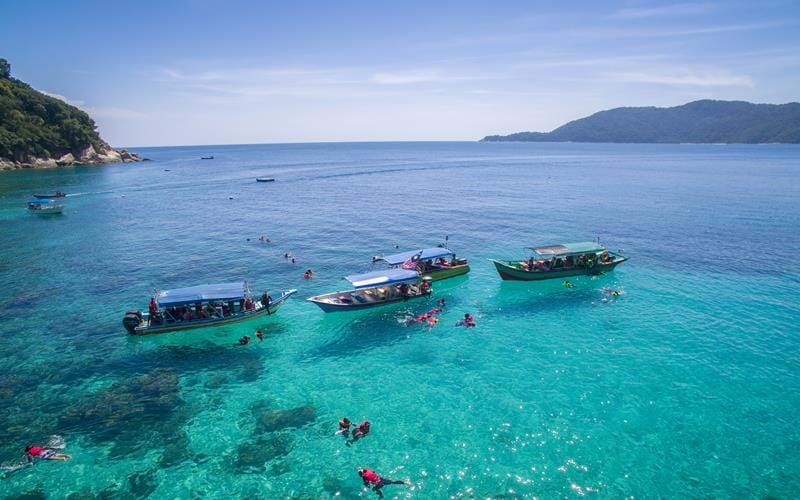 Twin jewels of the Teregganan coast, the Perhentian Islands are both archetypal tropical paradises. Kecil is the least developed of the pair, and our preferred option thanks to its superior diving facilities. In transluscent, turquoise sea, you'll snorkel with turtles and dive in shoals of colourful fish. Winding paths through jungle filled with exotic birds connect the two beaches: 'Long Beach' and 'Coral Bay'. Evenings tend to be spent at a restaurant gazing at the fabulous sunsets and marvelling at the starry skies.
Day 11
Pulao Kecil, Perhentian
Day at leisure on Kecil – a blissful prospect.
Day 12
Pulao Kecil, Perhentian
Your final day in Paradise.
Day 13
Kuala Lumpur
Time to say goodbye to the heavenly beaches as you board the ferry for Kuala Besut, from where you'll be transferred to Kota Bharu for your flight back to the UK, via Kuala Lumpur.
Day 14
Kuala Lumpur, UK
Arrive early morning in the UK.
Tailor-made Tour

14 days from £2945 per person
What's included

✓   International flights from London
✓   11 nights accommodation
✓   All internal transportation and transfers
✓   English-speaking guides
✓   Breakfast daily
✓   Entrance fees to sites and monuments listed in tour itinerary
Places and Experiences in this tour
Plan your 2022 Adventures
With the world now largely open again, now is the time to begin planning your 2022 adventures in Asia. Our Travel Specialists are ready to take your call and discuss the adventure you have spent the last 2-years dreaming of.
Or call us on 0208 566 3739
TransIndus Brochures 2022
Join our mailing list