Tailor-made Tour

17 days from £3100 per person
Places Visited:
Kuala Lumpur, Fraser Hill, Taman Negara National Park, Cameron Highlands, Belum Rainforest Reserve, Langkawi Island
Malaysia is often mistakenly regarded as an urban nation, but as this 17-day trip across the peninsula vividly demonstrates, that couldn't be further from the truth. The country's national parks form the backbone of the route, which covers the full gamut of Malaysia's landscapes and climate zones, from coastal rainforests to spectacular tea gardens and pristine, turquoise bays. You'll have the chance to do a couple of unforgettable 'canopy walks' high above the jungle floor, hunt for Rafflesia plants and hornbills in the oldest surviving forest in the region, visit a sacred Hindu cave, trek to tribal villages, swim with wild mahseer fish and picnic beside beautiful waterfalls. The wilderness-oriented holiday ends with a spell on the powder-soft beaches of Langkawi Island, Malaysia's pre-eminent tropical paradise.
Holiday Types
Wildlife Holidays
Suggested itinerary
Day 1
UK
Fly overnight from the UK to Kuala Lumpur.
Day 2
Kuala Lumpur
On arrival you'll be met by your guide and driver and escorted to your hotel for a three-night stay. Spend the remainder of the day recovering from your journey. In the evening, join a city tour with dinner and local cultural performance included.
Day 3
Kuala Lumpur
Visit KL's butterfly and bird parks in the morning, before heading to the Selangor Wetland Reserve in after lunch.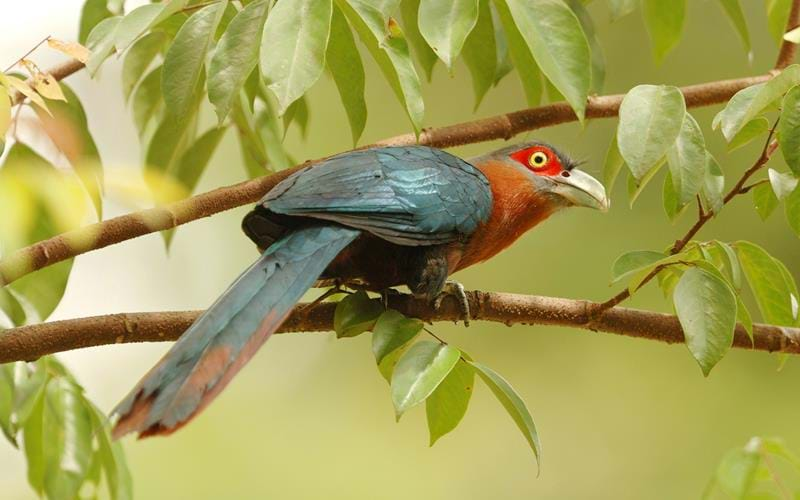 The Lake Gardens area of central KL hosts two award-winning wildlife attractions: a 21-acre bird park, featuring the world's largest free-flying aviary (whose resident hornbills are the star species); and a garden where 5,000 tropical butterflies flit through an exotic array of host flora. Milky storks and silver-leaf monkeys top the tick lists of visitors to the Selangor Reserve, an area of carefully preserved coastal mangrove wetland northwest of the city, where a network of boardwalks and unpaved trails wind to a pair of strategically placed hide-towers – a fragrant and delightful escape from the metropolis.
Day 4
Kuala Lumpur
Day at leisure for shopping or relaxing at your hotel.
Day 5
Fraser Hill
Drive north today through the Titiwangsa Mountains to Fraser Hill, pausing en route at Malaysia's largest Hindu shrine, the Batu Cave.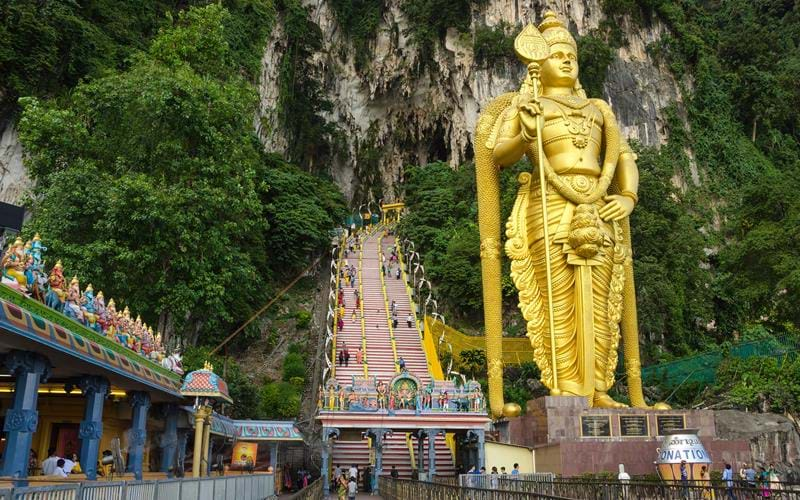 A towering, 43-metre, resplendently gilded statue of the Hindu God Murugan guards the entrance to the Batu cave complex, on the northern outskirts of KL. Eroded from vast limestone cliffs, the loftiest cavern – known for obvious reasons as 'Cathedral Cave' – holds the largest Hindu shrine in the world outside India. A sweeping flight of 272 leads from the great Murugan statue to its entrance
Day 6
Fraser Hill
Spend the morning bird watching, and the rest of the day walking and swimming at beauty spots around the hill station, or relaxing with a book back at your hotel.
At an altitude of roughly 1,500m (5,000ft), Fraser's Hill lies only a couple of hours' drive northeast of KL, but the contrast in climate and atmosphere is total. Refreshingly cool air envelops the dense, moist, moss-covered forests and peaks where, in the 1890s, the Scottish tin prospector, Louis James Fraser, established a mining camp. The hill station is today of particular interest to birdwatchers as its beautiful woodland hosts around 270 species, including hornbills. The annual Bird Race, in which participants compete to identify as many species as possible from the official list, attracts ornithologists from all over the world.
Day 7
Taman Negara National Park
Drive on today to Taman Negara National Park for a two-night stay. After dinner, join a night walk to spot nocturnal animals in the forest with a local ranger-guide.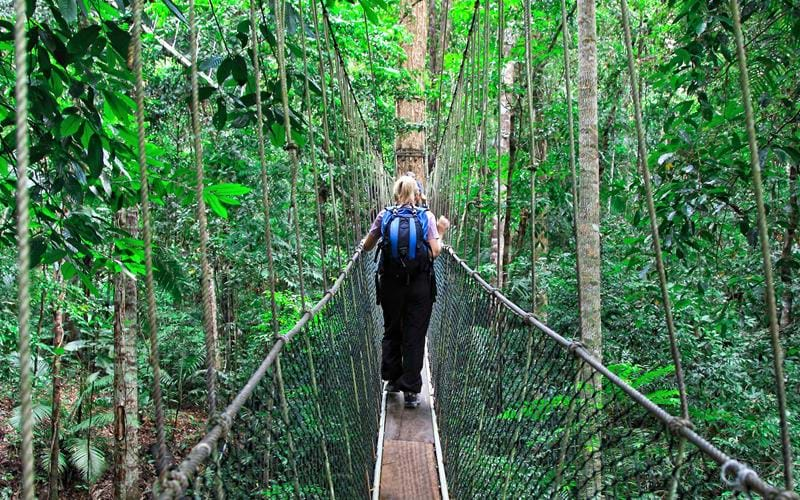 Encompassing 4,323-square-kilometres of primary rainforest, rivers and cloud-fringed mountains, Taman Negara is the country's top national park. Its few remaining large mammals, which include elephants, leopards and rhinos, are rarely sighted these days, but it's still worth the trip to experience the jungle in the raw: the cacophony of insect and bird noise is a revelation.
Day 8
Taman Negara National Park
Spend the day exploring the park with an expert naturalist.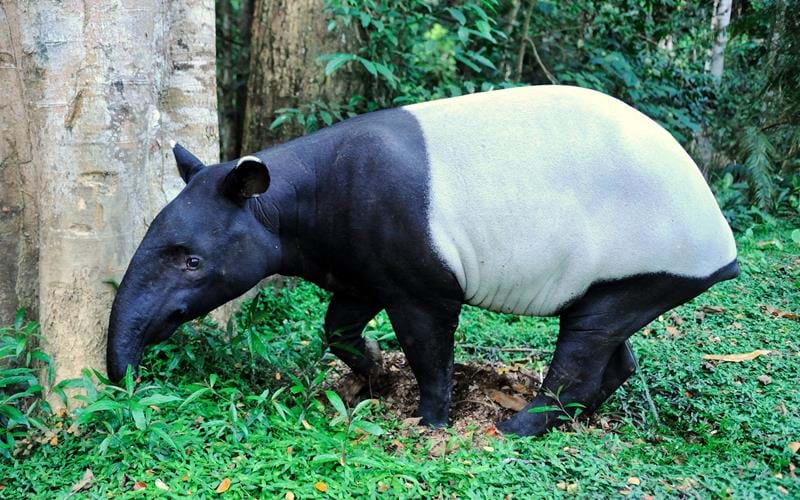 A superb canopy walk suspended 30m above the forest floor makes for an adrenalin-fuelled introduction to Taman Negara, while rides on wooden longboats take visitors deeper into the park to waterfalls, caves and the start of longer trails. Orang Asli villages where visitors are invited to try their hand at blowpipe hunting and fire making are other attractions.
Day 9
Cameron Highlands
Drive into the Cameron Highlands today for a two-night stay amid the tea gardens.
Connected to the coast by road only in the 1930s, Cameron Highlands was one of very last hill stations to be established by the British, and the area still evokes the twilight of the empire. Miles of lush tea plantations carpet the rolling hills of this hidden plateau land, which at a mean elevation of around 1,500m (5,000ft) is considerably cooler than the coastal strip, offering the perfect spot to break the long journey between the capital and Penang.
Day 10
Cameron Highlands
Take a half-day tour of the area, featuring a visit to a tea plantation.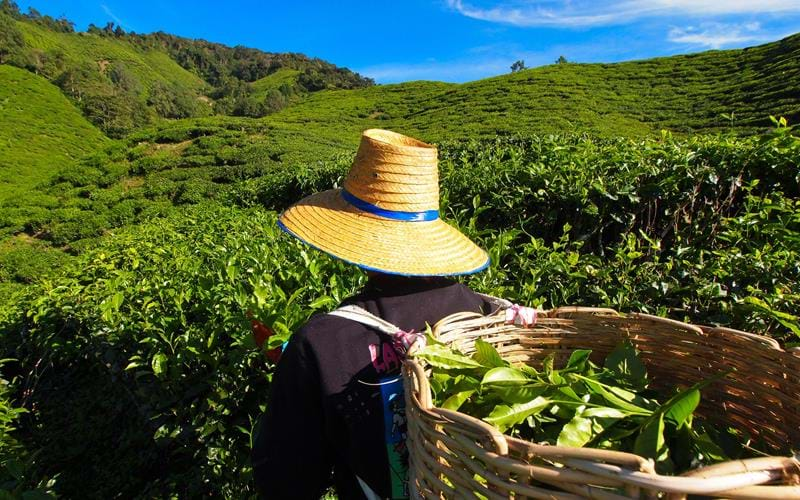 Tea production continues to dominate the local economy of the Highlands and plantation visits occupy much of today, along with trips to honey, strawberry and butterfly farms. British travellers hankering for a taste of home should also drop into the Smokehouse in Tanah Rata, the hill station's main town, for a Devonshire cream tea, served in a quintessentially English, half-timbered, wood-panelled dining room with horse brasses on the walls. A network of walking trails to viewpoints and Orang Asli villages provides gentle post-prandial workouts.
Day 11
Belum Rainforest Reserve
Leave the cool climes of the Cameron Highlands for the moister, tropical air of Belum, in the north of the country, where you'll spend two nights in a luxury rainforest resort, cradled in an ocean of green leaves.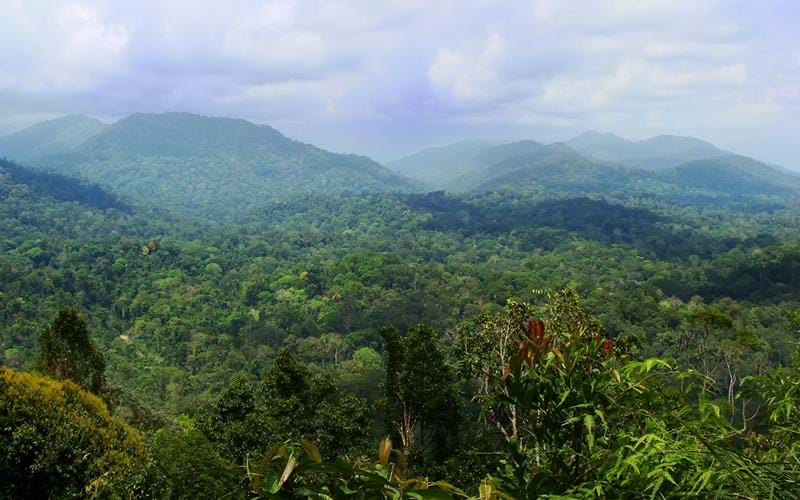 Enjoy the majesty of Malaysia's finest tract of rainforest in this beautiful five-star eco-resort, on the lake island of Pulau Banding in Gerik – surely one of the most stylish ways to enjoy the unique atmosphere of tropical jungle anywhere in Asia. Views over the canopy extend from most of the rooms and bamboo-clad terraces. You can relax by the infinity pool, join a guided birding walk, kayak on the river, visit local Orang Asli villages or picnic by the spectacular Sungai Ruok waterfall.
Day 12
Belum Rainforest Reserve
Spend the day exploring the forest reserve in the company of the resort's expert guides.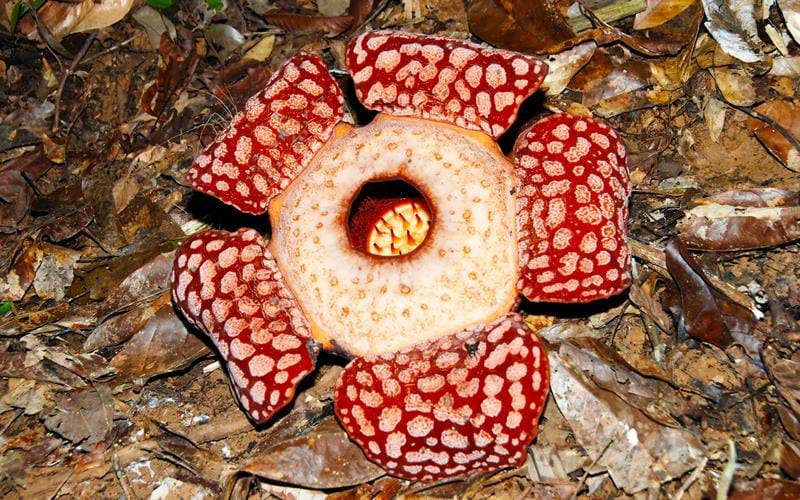 Walk among the Gaharu trees, learning about the plants, insects and birds of the adjacent forest, or take a full-day cruise to the nearby Temengor Reserve and Royal Belum State Park (NB 7-days' notice required to secure permission – discuss with your consultant), where you can follow trails leading to Rafflesia plants in full bloom and salt licks attracting larger mammals. Swim with mahseer fish in a hidden sanctuary by a shimmering waterfall, and later, visit the feeding grounds of giant hornbills, which congregate here in record-breaking numbers between August and October.
Day 13
Langkawi Island
Transfer to Kuala Perlis Jetty to catch a ferry to beautiful Langkawi Island, home to some of Malaysia's loveliest beaches, where you'll spend three blissful nights!
Day 14
Langkawi Island
Enjoy a full day's tour of the island's principal sights today in the company of your TransIndus guide.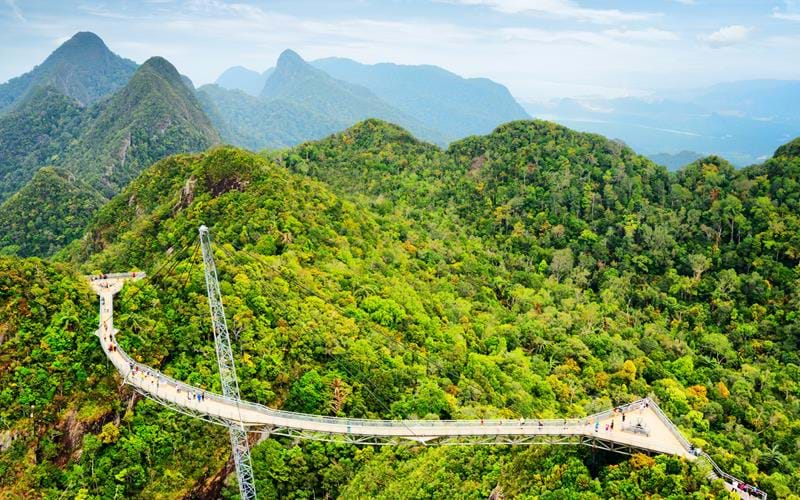 Dominating the forested interior of Langkawi is Gunung Machinchang, a striking, sugar-loaf mountain that may be ascended by cable car. Near the summit, a concrete-and-steel Sky Bridge arcs over the forest canopy, affording matchless views across the treetops to the sand-splashed, jungle-backed coastline below.
Day 15
Langkawi Ialand
The finest beaches on the entire west coast of Peninsular Malaysia are to be found on Langkawi, the largest in an archipelago of 99 islands. Two of our favourites are Datai and Tanjung Rhu.
Recently voted among the world's 'Top Ten Beaches' by National Geographic magazine, dreamy Datai, on the far northwestern tip of Langkawi, is framed by a tangle of strangler figs and ancient trees full of wildlife, with the marble crags of Gunung Machinchang towering behind – an astoundingly beautiful sight. "What much of Thailand used to be like 25 years ago" is how TransIndus clients often describe Tanjung Rhu, on the Langkawi's northern tip. Talcum-powder-soft sand and wonderful views over the turquoise water to a scattering of islets and limestone outcrops offshore are ample rewards for the journey out to it.
Day 16
Kuala Lumpur
It's time to bid farewell to the transparent sea water and white sand beaches of Langkawi as you drive to the airport to catch your return flight to the UK, via KL.
Day 17
Kuala Lumpur, UK
Arrive early morning in the UK.
Tailor-made Tour

17 days from £3100 per person
What's included

✓   International flights from London
✓   15 nights accommodation
✓   All internal transportation and transfers
✓   English-speaking guides
✓   Breakfast daily
✓   Entrance fees to sites and monuments listed in tour itinerary
Places and Experiences in this tour
What Our Clients Say About Us
Start thinking about your next holiday
Whilst we stay at home, there is no better time to start thinking about your next holiday. Our Travel Specialists are ready to start planning your dream trip whether that is for some winter sun or a 2021 holiday. We don't need to confirm dates or lock-in deposits, let's just get the conversation going.
Or call us on 020 8566 3739
TransIndus Brochures 2020
Join our mailing list