Tailor-made Tour

22 days from £5480 per person
Places Visited:
Yangon, Mandalay, Pyin Oo Lwin, Hsipaw, Mogok, Shwebo, Monywa, Bagan, Pindaya, Inle Lake, Kyaingtong
As well as the country's main sights, this in-depth, three-week trip features visits to some superb off-track locations seldom visited by foreigners, including the ruby-mining centre of Mogok and tea-growing hills around Kyaukme. You'll also explore the remote, far eastern flank of the Shan Plateau, where hill tribes such as the Akha and Padaung live in small, wood-and-thatch settlements on the mountains surrounding Kyaingtong – an unforgettable adventure in an un-commercialized region only recently opened to tourists.
Holiday Types
Cultural Tours
Suggested itinerary
Day 1
UK - Myanmar
Fly from the UK to Yangon via Bangkok or Singapore.
Day 2
Yangon
On arrival in Yangon, you'll be met by your guide and driver and accompanied to your hotel, where you'll stay for two nights. Spend the remainder of the day recovering from your journey, perhaps venturing out for supper at the Savoy and a glimpse of the floodlit pagodas downtown.
Day 3
Yangon
A full day's sightseeing in Yangon today starts with a visit to the splendid Sule pagoda first thing, and ends with its big brother, the Shwedagon Pagoda, in the evening.
After breakfast, your guide will lead you on a tour of the atmospheric =colonial quarter, starting at the Sule Pagoda, whose position at the centre of a busy intersection belies its great antiquity. The flaking facades of former banks, teak traders and department stores in this district recall the heyday of British rule. Relics of an older, pre-colonial Burma dominate the collection at the National Museum, where the prize exhibit is King Mindon's awe-inspiring 'Lion Throne'. Yangon's greatest sight, however, is without doubt the Shwedagon pagoda, which you'll visit in the evening, when the setting sun envelops the great stupa in a golden glow.
Day 4
Yangon - Mandalay
Fly to Mandalay for a two-night stay, sightseeing in the city through the afternoon.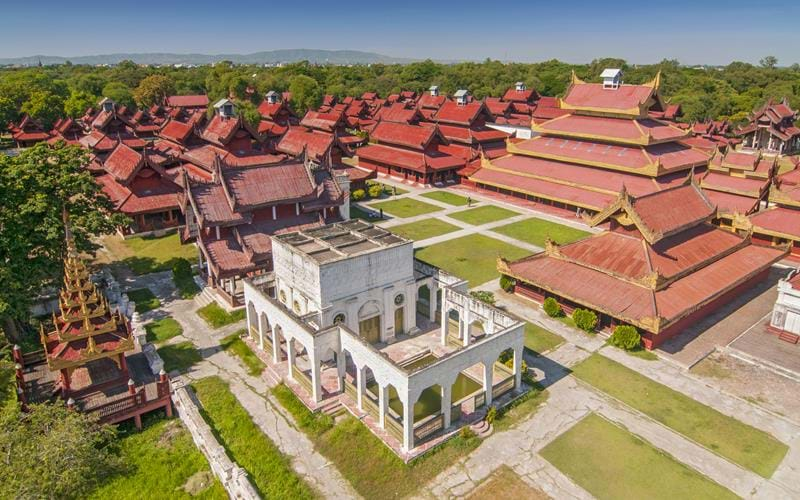 Mandalay, Myanmar's second city the Ayeyarwady River, was founded in the 1850s by King Mindon of the Konbaung Dynasty. The perfect introduction to the city is to climb the walkway leading up Mandalay Hill, which begins at a grand entrance flanked by a pair of giant leogryphs, and ends at the hilltop Sataungpyei Temple (the scene of a fierce battle in World War II) from where the view extends to the Shan mountains. Travellers not inclined to walk will be pleased to learn it's possible to get there by car, covering the final stretch in a glass-sided elevator!
Day 5
Mandalay
A full day's sightseeing today in and around Mandalay.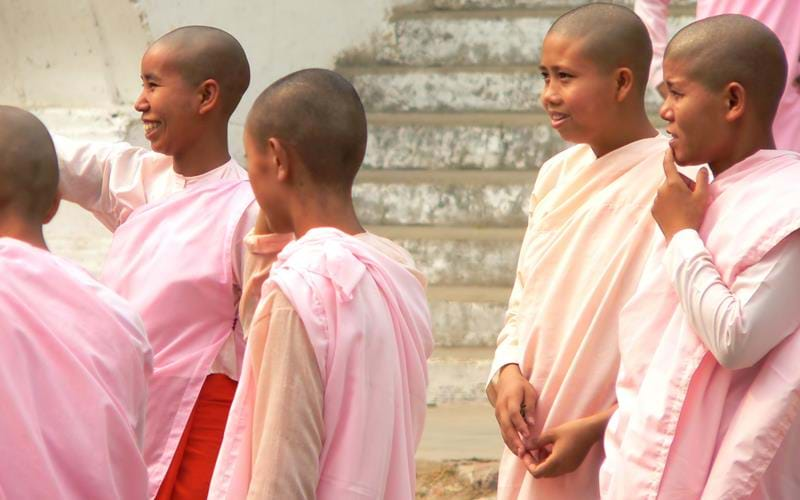 Rise early to watch Buddhist monks filing through the streets in long lines as they beg for alms, end route to the ruins of ancient Inwa, on the souther west edge of Mandalay, which you'll tour by bullock cart. After lunch, it's time to cross the Ayeyarwady to Sagaing, where hundreds of gilded stupas and monasteries adorn the flanks of low hills overlooking the river. On the opposite bank, Amarapura is the day's final destination. Climb into a punted boat for a ride around U Bein's much-photographed teak bridge at sunset – a quintessentially Burmese spectacle.
Day 6
Mandalay - Pyin Oo Lwin
Travel by road to the former British hill station of Pyin Oo Lwin for a one-night stay.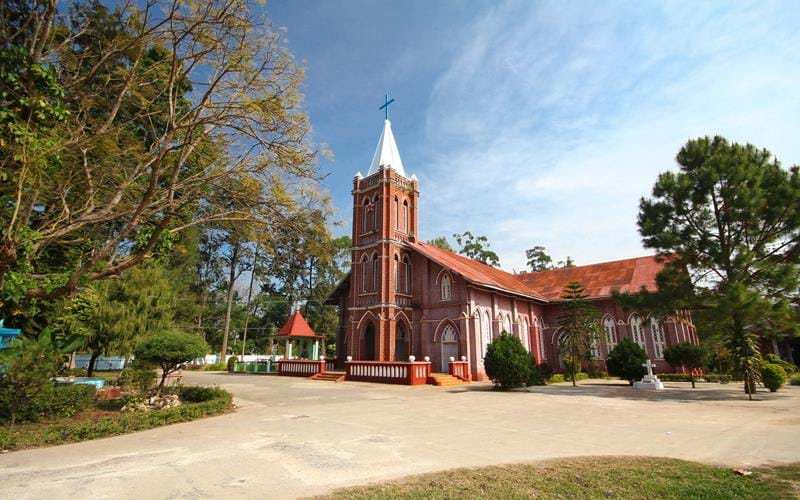 A two-hour drive east of Mandalay takes you through the foothills of the Shan Plateau to Pyin Oo Lwin, where the British established their hot-season capital in the 19th century. At an altitude of 1,070m (3,510ft), the town is cool year round. A fine collection of evocative mock-Tudor mansions survives amid its leafy lanes, several of which have been converted for use as hotels. The big attraction here though is the National Kandawgyi Gardens, which were founded in 1915 and still host nearly 500 species of flowers, shrubs and trees. Sightseeing in Pyin Oo Lwin is traditionally conducted in old-style covered horse carriages, or 'wagons'.
Day 7
Pyin Oo Lwin - Hsipaw
Travel by a combination of train and road to Hsipaw, crossing the Gokteik Viaduct en route.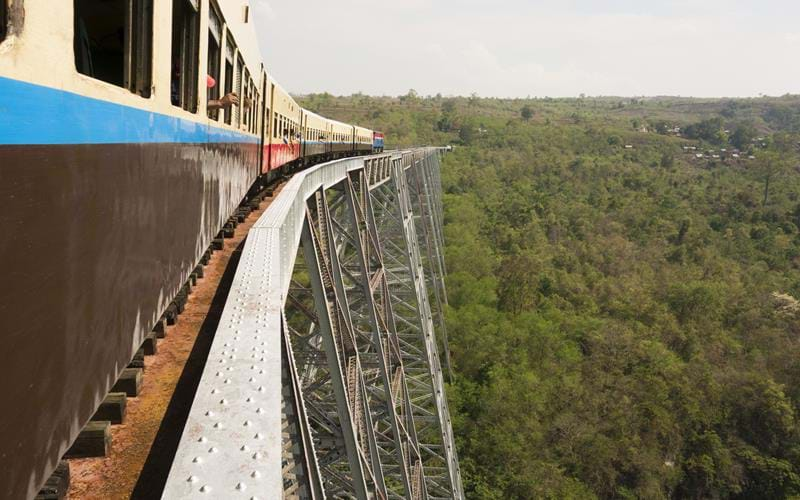 The ramshackle market town of Hsipaw, on the Dokhtawady River, serves as a hub for the Danu, Shan and Lisu minority people who inhabit the area. The journey there by rail from Pyin Oo Lwin involves crossing the spectacular Gokteik Viaduct. When it was erected at the end of the 19th century, the trestle bridge was the highest in the world, towering 102 metres (335ft) above river level. Trains slow to almost walking pace for the traverse, which affords superb views over a jungle-filled ravine below.
Day 8
Hsipaw
Spend the day exploring the town's markets and monuments.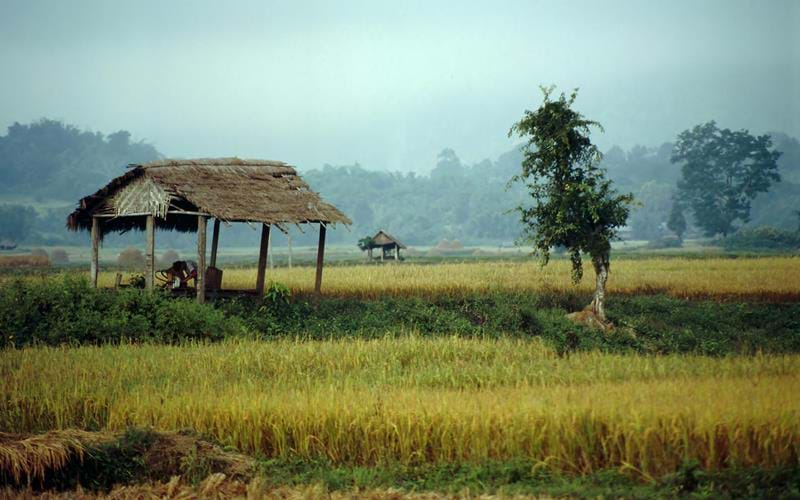 Begin your day's sightseeing with an early morning visit to the Hsipaw's bustling fresh produce market on the riverfront, where you'll see lots of minority people from the nearby hills buying and selling an exotic array of goods. The residence of the former Saopha (local ruler) and his Austrian-born wife, East Haw, stands on the north side of town – a dilapidated shadow of its former self but worth a visit before heading off to discover Hsipaw's teak monasteries, brick pagodas and more modern temples. End the day by climbing Buddha Hill for a splendid view over the valley.
Day 9
Hsipaw - Mogok
Drive to Mogok, Myanmar's ruby-mining capital, for a one-night's stay, via Kyaukme.
Mogok, in central Burma, was for centuries the source of most of the world's rubies, including the extremely rare and valuable "pigeon's blood" stones (one of which sold at auction for a record £19-million in 2017). Ruby mining is still the town's mainstay. Smaller stones end up for sale at the local Panchan gem market, held in a side street downtown, where hundreds of women dealers, in matching straw hats, sell rough and cut stones from low tables shaded by umbrellas. You can also visit open-air mines for a glimpse of the gruelling lives led by Burmese miners.
Kyaukme is a lively town famous above all as a market for high-quality tea, grown in the surrounding hills.
Day 10
Mogok - Shwebo
Travel by road to Shwebo for a one-night stay. Visit places of interest in and around the town in the afternoon
Day 11
Shwebo - Monywa
Drive to Monywa for a two-night stay.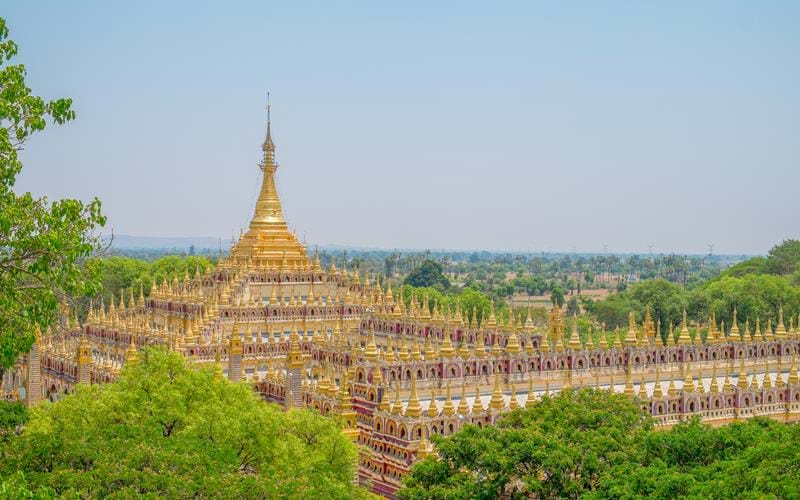 Monywa, on the Chindwin River, is the springboard for a duo of wonderful sights that often prove the unexpected high points of trips around the Mandalay region. The oldest is the Pho Win Taung cave complex, where nearly 500 chambers have been hollowed from a low limestone hill. Many enclose Buddha images, with arched ceilings and walls plastered in murals. Nearby Bodhi Tataung, a hilltop religious complex, is dominated by two gigantic Buddha statues: one reclining, one standing.
Day 12
Monywa
Visit the Pho Win Taung Caves and Bodhi Tataung today, along with the ornate, multi-coloured pagoda at Thanboddhay.
Day 13
Monywa - Bagan
Drive to Pakkoku, on the Ayeyarwady River, en route to the UNESCO World Heritage Site of Bagan, which you'll reach by local boat. Stay for two nights.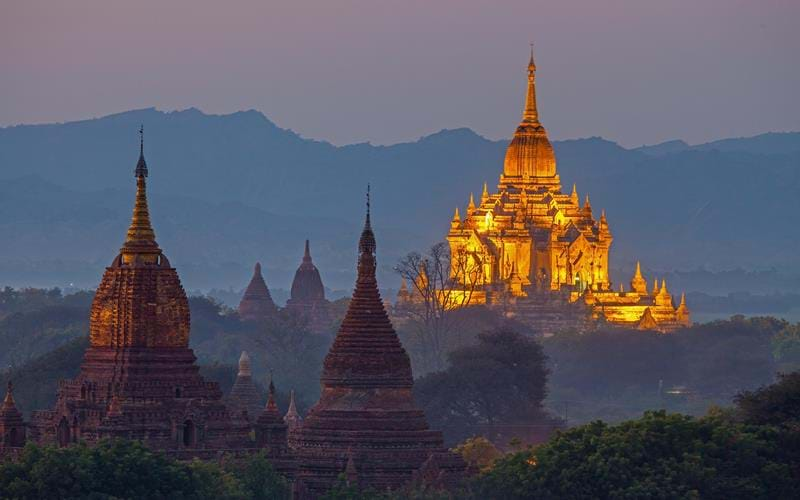 Paddoku's lavishly decorated Buddhist shrines fill a couple of hours' sightseeing ahead of lunch and your departure by boat to Bagan on the Ayeyarwady. The trip is a great way to experience life on Myanmar's mightiest river, and a memorable way to approach the ruins of Burma's ancient capital, whose strikingly gilded Lawkananda Pagoda hoves into view around late afternoon. Having checked in to your hotel, make your first foray to the site in time to watch sunset from the raised terrace of the Shwesandaw Pagoda – one of Asia's most magical viewpoints.
Day 14
Bagan
Visit the ruins of ancient Bagan by car, horse cart or bicycle – or a combination of all three!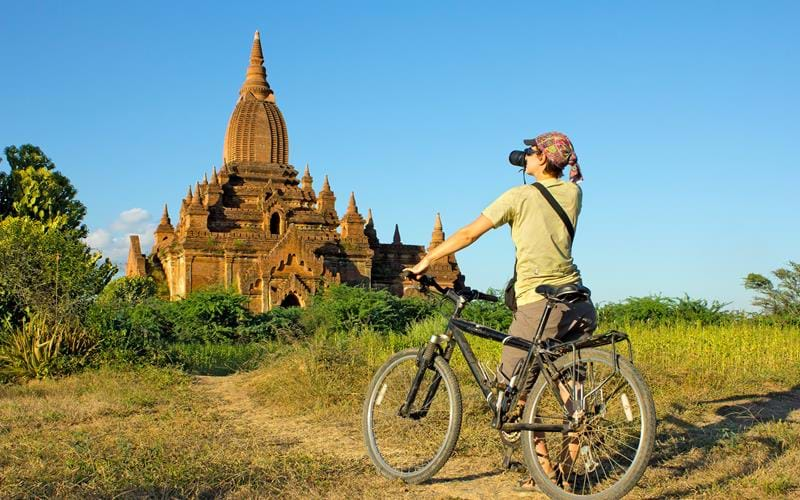 Over 2,000 brick, gold and stucco stupas and temples are scattered across this wondrous archeological site – the remains of a once glittering city that thrived on the banks of the Ayeyarwady River between the 11th and 13th centuries. Many are exquisitely decorated inside and out, holding huge Buddha images and vibrant medieval murals. Horse carts provide a leisurely way to explore the sandy lanes linking the sites, but more energetic travellers may be tempted to cover some stretches by bicycle.
Day 15
Bagan - Pindaya
Fly to Heho from Bagan, and continue by road to the Pindaya Caves for a one-night stay.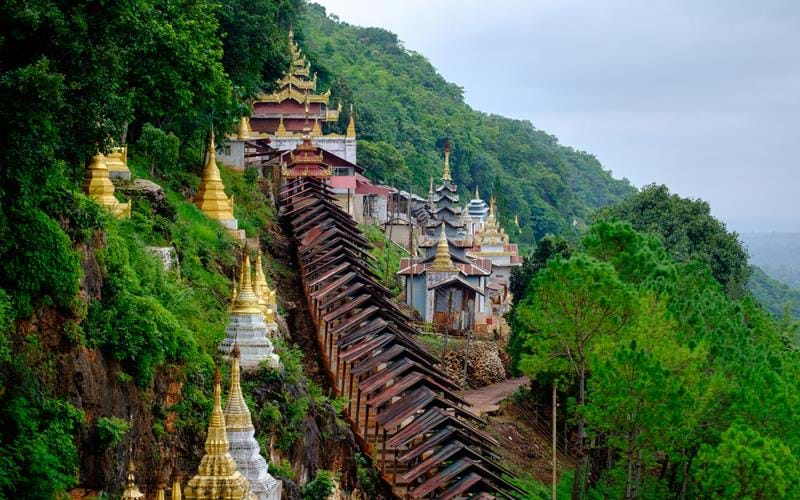 Pindaya is a complex of natural limestone caves that have been filled for centuries with gilded stupas and Buddhas. An important pilgrimage site for Burmese Buddhists and local minority people, the caves overlook a large, artificial lake ('Pone Ta Lote') ringed by temples and a small but interesting market town. Visit the local bazaar and cave temples after freshening up at your hotel, before passing a leisurely evening at one of the lakeside restaurants in Pindaya.
Day 16
Pindaya - Inle Lake
Drive to Inle Lake for a two-night stay at a resort next to the water.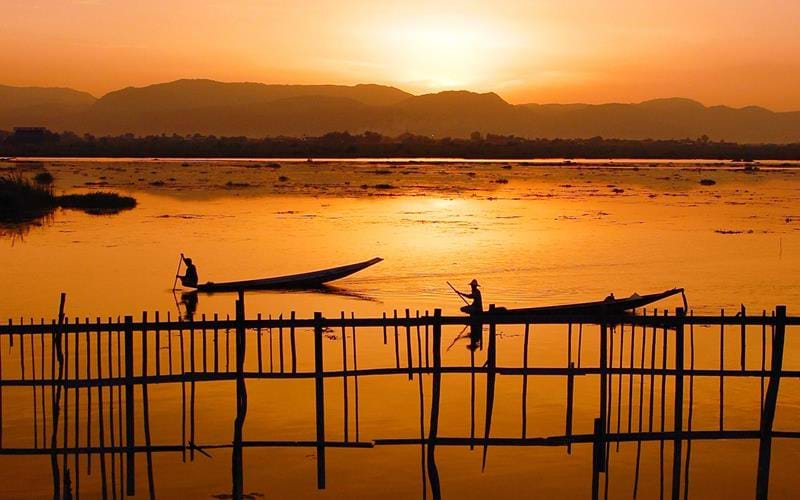 Magical Inle Lake lies amid the outlying hills of the Shan Plateau. The Intha people who live in stilt villages around its fringes have evolved a unique way of life based on fishing and vegetable gardens that literally float on the surface of the lake. You can skim past them on long-tailed boats, pausing at ancient stupa sites, monasteries, temples, weaving workshops (where silk is spun from lotus stems) and fresh produce markets to which Pa-O and other minority people travel from the surrounding mountains – all wonderful photo opportunities.
Day 17
Inle Lake
Board a long-tail boat after breakfast for your first excursion on the lake, to a succession of Intha villages, markets, pagoda sites and monasteries.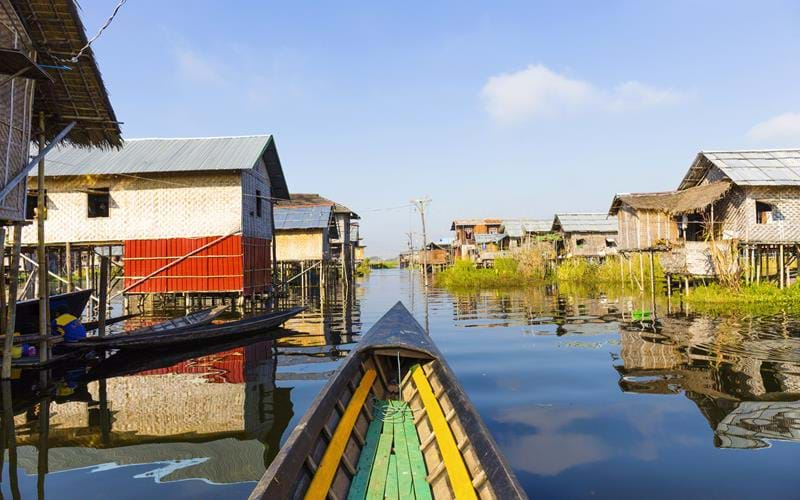 So-called 'floating markets' are held in rotation by different villages on the shores of Inle Lake, and apart from being a rich source of souvenirs provide a great opportunity to meet local minority people such as the Pa-O, who descend from the surrounding hills to sell fresh produce and stock up on supplies, many of them dressed in traditional costume. Tours on the water typically involve stops at stilted Intha villages to see cheroot factories, floating gardens, and the Phaung Daw U Pagoda – Inle's most revered temple.
Day 18
Inle Lake - Kyaingtong
Transfer to Heho for your onward flight to Kyaingtoing, deep in the Shan mountains, where you'll spend three nights. Visit the town's pagodas in the afternoon.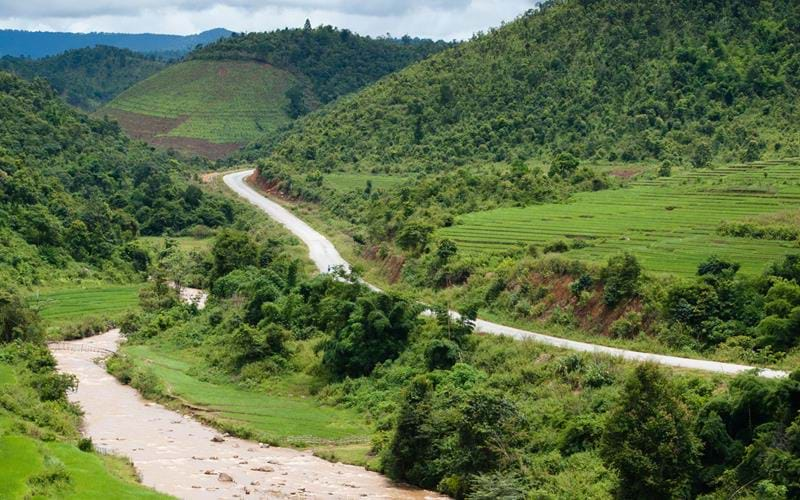 Kyaingtong (aka 'Kengtung', pronounced 'Cheng-dong'), in the far east of Shah Province near the 'Golden Triangle' region where the borders of Myanmar, China, Laos and Thailand converge, serves as a hub for treks to the surrounding hill villages. Far less touristy than comparable regions across the border in Thailand, it is somewhere you can still encounter local minority people in vibrant traditional costumes, living in compounds made of mud and thatch. Day trips to the villages from Kengtung can be combined with visits to the towns's market, pagodas and pretty lake.
Day 19
Kyaingtong
Spend the day visiting villages belonging to the Eng, Palaung, Loi and Wa around Kyaingtong. Your guide will discuss the most suitable options for you in advance, taking into account your levels of fitness and interests.
Day 20
Kyaingtong
Visit the Akha people in Ho Kyin today.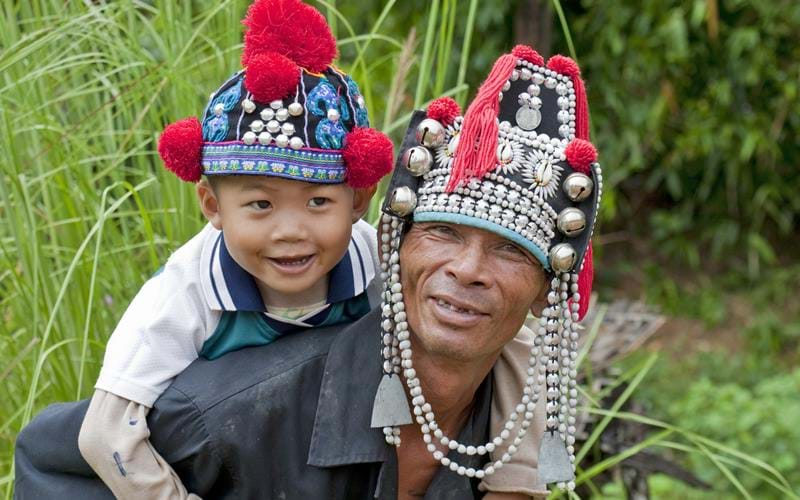 Reached via a beautiful journey up the steep flanks of Ho Jing Mountain, Ho Kyin comprises a cluster of three different villages inhabited by the Akha, a minority distinguished by the ornate headdresses of beads and silver baubles worn by their women. Although some have converted to Catholicism, most Akha adhere to a mixture of traditional animist religious practises and Buddhism. You'll be invited to take tea in a traditional wooden stilt house and watch winnowing or planting in the rice fields.
Day 21
Kyaingtong - Yangon
Fly to Yangon for a one-night stay, re-visiting the Shwedagon Pagoda or enjoying a spot of souvenir shopping at Bogyoke Aung San Zei market in the evening if desired.
Day 22
Yangon - UK
It's time to say 'goodbye' to Myanmar as you head to the airport to catch your return flight to the UK.
Tailor-made Tour

22 days from £5480 per person
What's included

✓   International flights from London
✓   20 nights accommodation
✓   All internal transportation and transfers
✓   English-speaking guides
✓   Breakfast daily
✓   Entrance fees to sites and monuments listed in tour itinerary
Places and Experiences in this tour
Plan your 2022 Adventures
With the world now largely open again, now is the time to begin planning your 2022 adventures in Asia. Our Travel Specialists are ready to take your call and discuss the adventure you have spent the last 2-years dreaming of.
Or call us on 0208 566 3739
TransIndus Brochures 2022
Join our mailing list