Despite its relatively small size, Sri Lanka has been described as one of the best wildlife destinations on the planet due to the amazing diversity of creatures that roam its land and swim in its waters. The secret of the island's success is the amount of protected wilderness it encompasses: over 25% of the country is designated as a national park, wildlife reserve or sanctuary.
Our consultants have visited all of them and will able to help you identify which might offer the most rewarding experiences, whether you're a keen birder, a big-cat aficionado or have children or teens in tow. To help get you started, we've put together a rundown of the highlights.


TRANSINDUS TOP FIVE WILDLIFE EXPERIENCES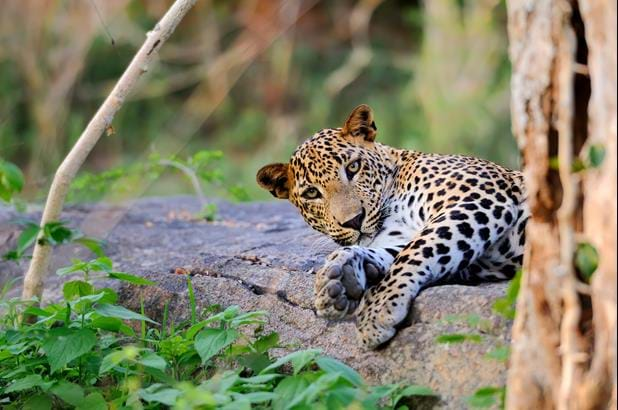 Leopard spotting at Yala
When: Year Round (Yala is closed to visitors in Sept)
Where: Yala and Wilpattu National Parks
Most visitors in search of Sri Lanka's iconic leopards head for the popular Yala National Park, in the south, which has the densest population in the world, but they can also be seen in Wilpattu, the island's largest and oldest national park. Unlike their African cousins, who have no natural predators, Sri Lankan leopards are big and stocky. They tend to seek shade in the midday heat so early morning and late afternoon is the best time to see them.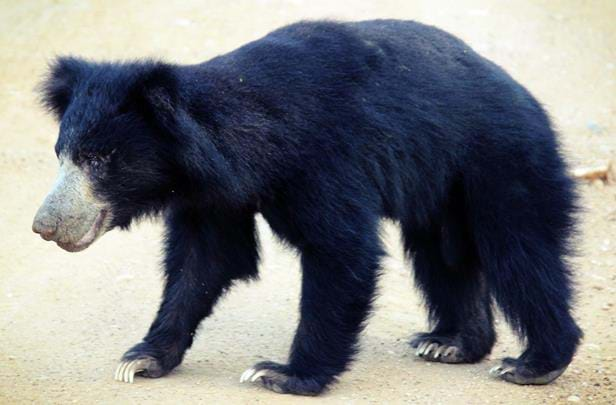 Sloth Bears
When: Year round, but more visible during berry season (May–July)
Where: Yala and Wilpattu National Parks
There is something quite endearing about sloth bears. Waddling through the forests in search of insects and berries, these big bundles of black fur have sharp claws and a long snout. Look out for scratch marks on the trees – a clear sign that this elusive and often skittish creature is nearby. From May to July their favourite berries are in season so this is a good time to visit if sloth bears are on your wildlife hit list.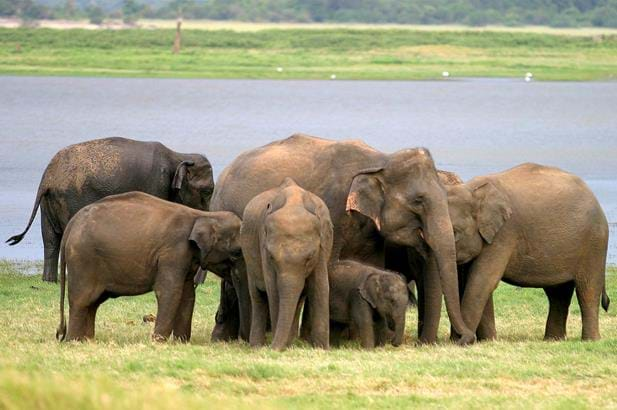 Asian Elephants
When: Year Round
Where: Yala, Wilpattu, Minneriya and Udawalawe National Parks
Elephants can be seen across many of Sri Lanka's national parks, and occasionally grazing on the roadside in rural communities. Udawalawe attracts big herds to its lakes. For a closer interaction, you should visit the park's wonderful Transit Centre, where orphaned elephants are looked after until they are strong enough to be released back into the wild. If you are travelling near Minneriya from August you may be lucky enough to see 'the Gathering' where herds of up to 300 congregate to take water from the reservoir.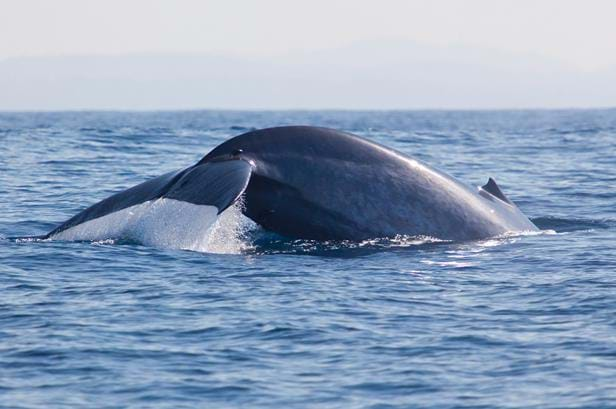 Whale and dolphin watching
Where:  Mirissa, Trincomalee, Kalpitiya 
When: November–March (Kalpitiya & Mirissa), April–May (Trincomalee)
Watching the massive tail fin of a whale swing out of Sri Lanka's cobalt-blue sea, or a pod of dolphins leaping joyfully through the surf, are experiences guaranteed to set your heart racing. Cetacean spotting is very much part of the island's wildlife scene. Dolphins can often be encountered at several locations, usually early in the morning. Kalpitiya, in the northwest, is one hot spot: fun-living spinner dolphins congregate off shore most mornings and evenings. Sri Lanka's real aquatic show stopper, however, is the mighty blue whale, which, together with the sperm whale, can seasonally be sighted off the coast of Mirissa and Trincomalee (south and east Sri Lanka respectively) as they travel on their annual migrations. Your TransIndus consultant will know the best places and times of year.
TransIndus only work with companies who use medium-sized, rather than large vessels, and who conform to international safety standards. We're also careful only to send clients out with firms who have a responsible tourism policy, ensuring your trip doesn't have a negative impact on the whales and dolphins.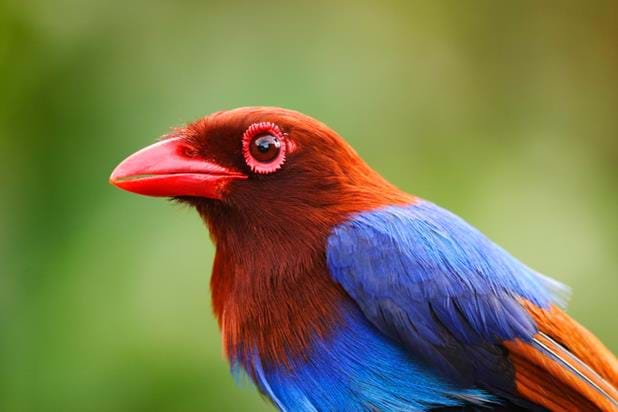 Bird watching
Where: Throughout Sri Lanka, but particularly Sinharaja and Bundala
When:  Year round. From September the migratory birds start to arrive from Siberia. November and December is a good time for the greater flamingo at Bundala.
Bundala National Park and Sinharaja National Forest Reserve should be on the list for all bird lovers. Around 400 species have been recorded in these glorious parks, 26 of them endemic to Sri Lanka, including the rare green-billed coucal and the red-faced malkoha.  Bundala boasts 167 species of bird, including the greater flamingo, which can be seen in November and December.
OUR 5 FAVOURITE PARKS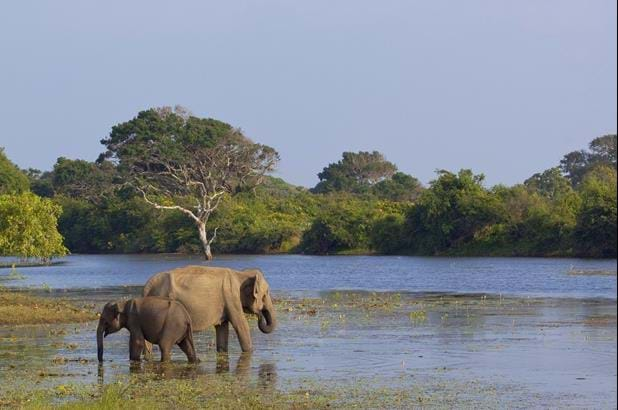 Yala National Park
Why we like it:
Sri Lanka's most popular national park can get very crowded but it's one of the best places to see leopard, elephant and sloth bear. Divided into different zones, the location is very special, with forests stretching down to the ocean where leopards can occasionally be seen roaming on the beach. There is a good range of accommodation available in all categories and it combines well with Tea Country and the south coast.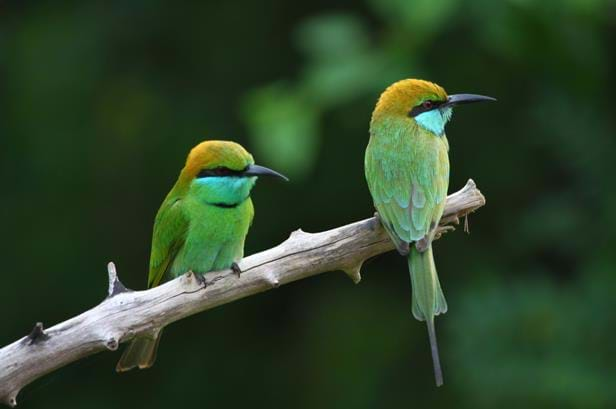 Wilpattu National Park
Why we like it:
Sri Lanka's largest and oldest national park, Wilpattu holds some superb scenery, with lakes attracting an abundance of wildlife. It only re-opened after the civil war in 2010 so as yet hasn't gained the popularity of Yala National Park, but still has the big attractions of leopard, elephant and sloth bear. It's just over an hour from Anuradhapura so can easily be combined with the UNESCO-listed sites of the Cultural Triangle.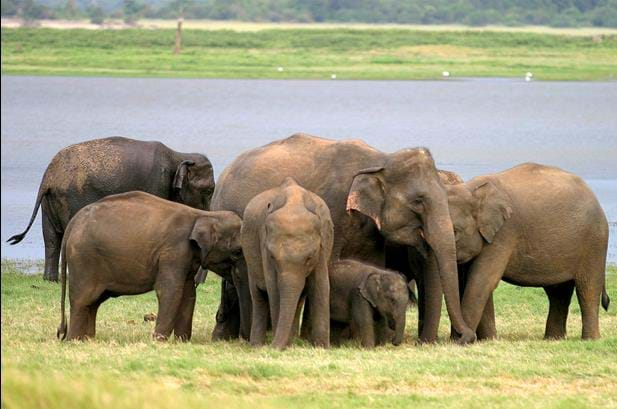 Minneriya National Park
Why we like it:
Minneriya is often overlooked as a national park, but its close proximity to the Cultural Triangle makes it easily accessible, particularly if you are continuing onto the beaches on the east coast. The park has a variety of habitats and at its heart is the world-famous Minneriya tank. Built by ancient civilisations, this huge reservoir attracts herds of up to 300 elephants who congregate here when water is in short supply in other parts of the island – one of the greatest wildlife spectacles the world has to offer.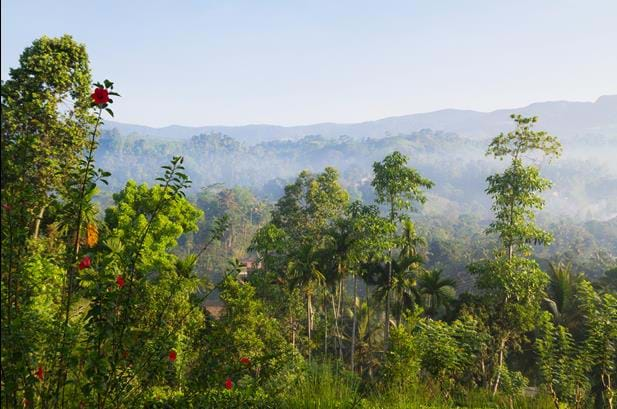 Sinharaja Forest Reserve
Why we like it:
Sri Lanka's only UNESCO Natural World Heritage site, Sinharaja Forest Reserve is positively brimming with bird life: 21 out of the 26 endemic birds can be found here and there are wonderful nature trails to explore, some of which can be done at night when the sounds of the forest's nocturnal creatures may clearly be heard.  As well as birds, the jungle here is home to butterflies, mammals and reptiles.  Look out for flying squirrels and the golden palm civet as you explore the trails.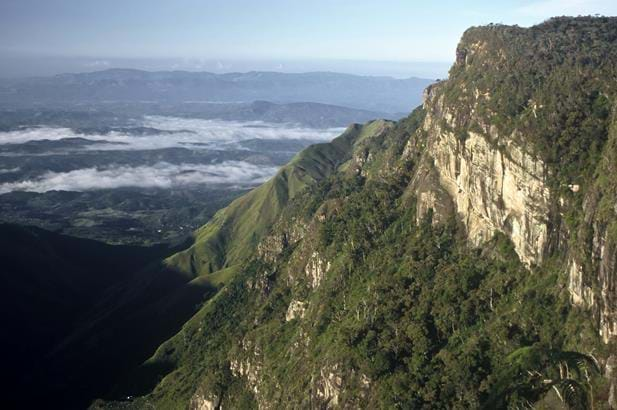 Horton Plains National Park
Why we like it:
The only national park in the Central Highlands, Horton Plains National Park is great for nature lovers who want to explore at their own pace, with a network of outstanding trekking trails.  The scenery, as long as the mist has lifted, is awesome, particularly at World's End. Horton Plains has 57 species of flora, over half of which is endemic to Sri Lanka.  Deer, wild boar and giant squirrels are frequently spotted from the footpaths.
WHERE TO STAY
From luxury campsites to fully fledged safari lodges, Sri Lanka's parks offer a great choice of quality accommodation. Here are some of our favourites: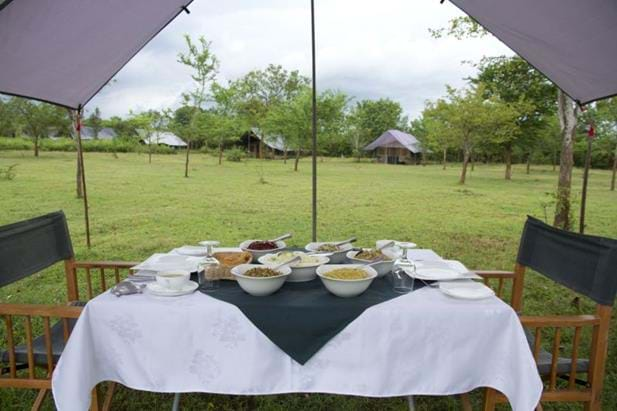 Mahoora Camping
Why we like it:
Mahoora have set up their wonderful minimal-impact, eco-camp sites at most of Sri Lanka's national parks. Accommodation comes in what might be described as 'boutique tents', complete with en-suite bathrooms and designer touches. Jeep safaris with expert naturalist-guides yield the best possible insights into Sri Lanka's flora and fauna.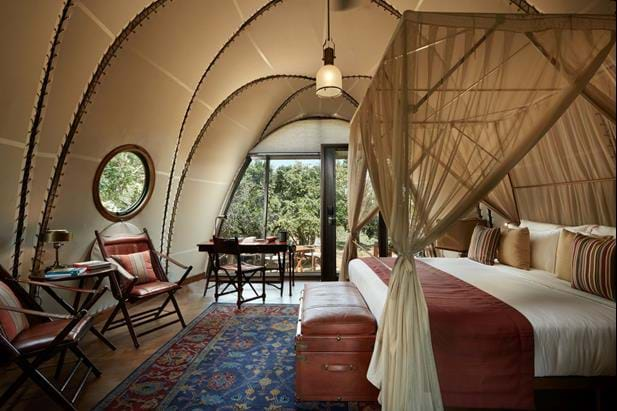 Wild Coast Lodge - Yala
Why we like it:
At a wonderfully remote location amid the bushland of the south coast, this is by far the loveliest option at Yala. You sleep in luxuriously furnished canvas pods, inspired by the shape of the area's distinctive granite boulders, and which have luxurious interiors featuring four posters, Persian rugs over teak floors and deep, copper bath tubs. Some even have their own plunge pools overlooking beach – heaven after a hot safari drive!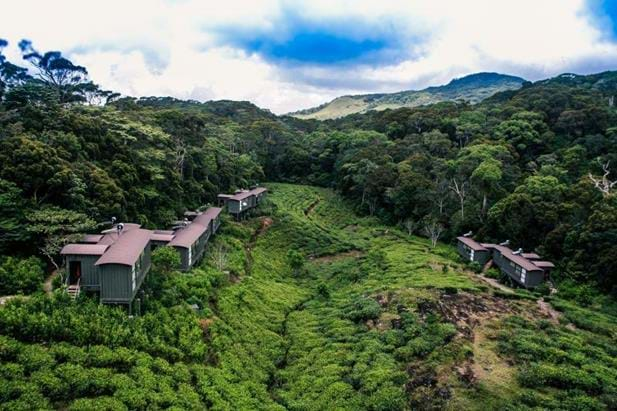 The Rainforest Eco Lodge - Sinharaja
Why we like it:
Made entirely from recycled materials, the 16 chalets at the Rainforest Eco Lodge overlook the tree canopy and surrounding tea gardens of Sinharaja – especially atmospheric when the mist swirls in at dawn. Their interiors are spacious and cool, with bamboo panel walls and floors made from old railway sleepers, and each has its own living area and deck, as well as bedrooms and bathroom.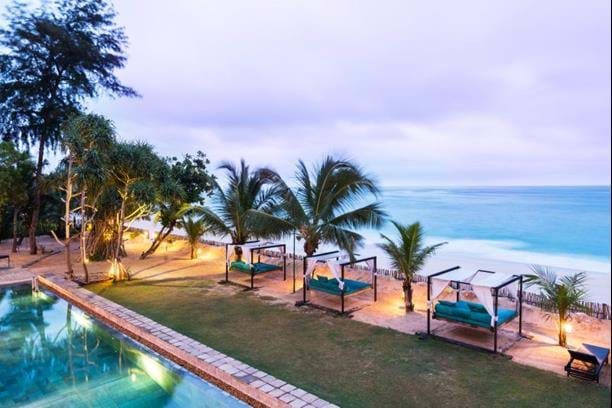 Lantern Boutique Hotel - Mirissa
Why we like it:
This is our current favourite option for anyone wanting to base themselves in Mirissa for the whale watching. A chic, contemporary guest house only a few steps from the beach, the Lantern has a refreshingly informal feel – more like a family guest house home than a smart hotel. There's a good sized pool. The open-kitchen restaurant offers a sophisticated gastro menu. And the location, next to one of the most beautiful and quiet beaches on the south coast, couldn't be better.
WILDLIFE VIEWING IN SRI LANKA: WHAT TO EXPECT and RESPONSIBLE TRAVEL TIPS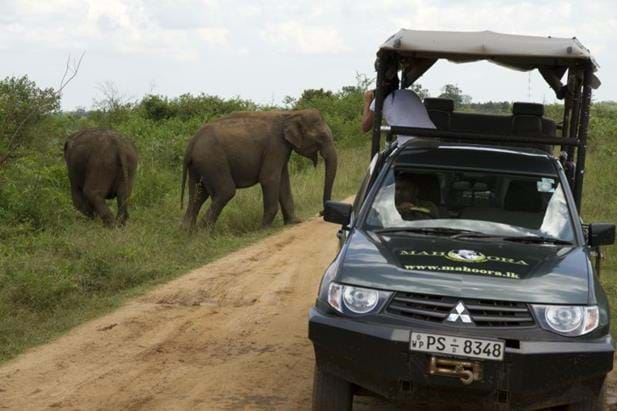 Jeep Safaris
Drives take place early morning and late afternoon, as this is when the wildlife tends to be most active (and the light is best for photography, of course). Visitors share vehicles with other guests and an official park guide. Expect bumpy, dusty roads at times, but don't allow this to detract from the natural beauty of the parks or from the smaller creatures, particularly Sri Lanka's colourful birdlife. It's best to dress in layers so that you are warm enough for the early starts, but can cool down once the sun comes out.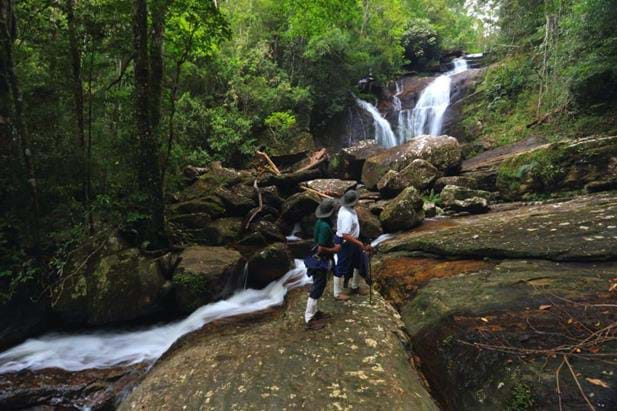 Nature Trails
Parks such as Sinharaja and Horton Plains have developed a world-class infrastructure for walking and trekking, and exploring them on foot is absolutely the best way to experience their unique landscapes and natural environments. The weather is surprisingly changeable, so make sure you bring a decent pair of shoes and waterproofs.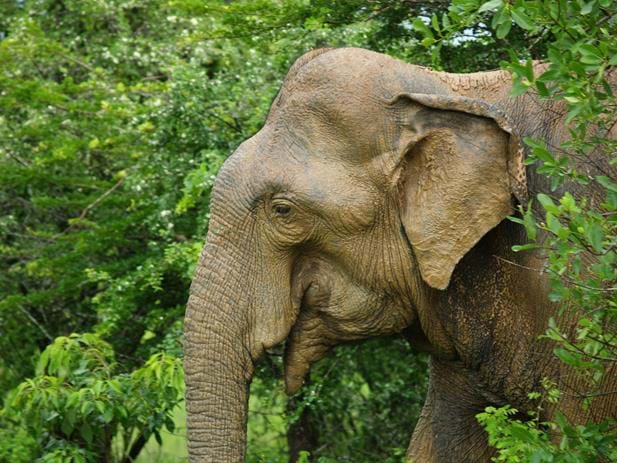 Elephant Interactions
The best way to see elephants is, without question, in their natural environment. There is something quite magical about watching a herd gently grazing, particularly when they have young.  On some roads, elephants will actually approach your vehicle expecting to be fed. However, please avoid this as animals with calves may become aggressive and, for their own welfare, they should not be fed snacks. Elephant rides are available in several areas of Sri Lanka, but we advise against taking any unless you can be sure the operator respects international standards of welfare. If in any doubt, ask our consultants.
For a close interaction we recommend the Udawalawe Transit Centre. Supported by the Born Free Foundation, the centre aims to release orphan elephants back into the wild once they have been trained to find food and survive. Let your consultant know if you'd like to visit and we can make the necessary arrangements.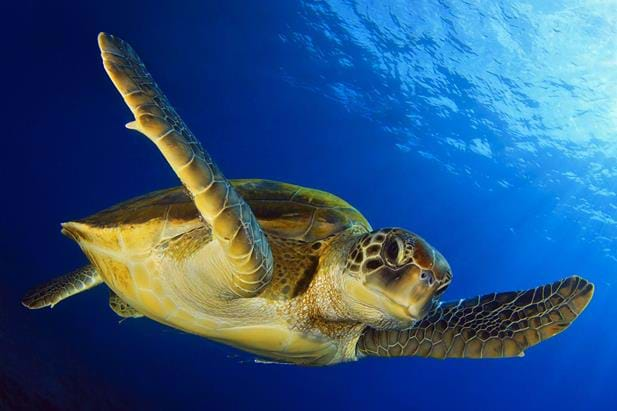 Nesting Turtles
Sri Lanka is home to five of the eight sea turtle species and the females come ashore each year on the southern beaches to lay their eggs.  Many of the hatcheries have become rather commercial, and at some spots, large crowds can gather at night to view the turtles as they crawl up the sand and dig their nests. We'll be able to suggest less well known locations, and can advise you on the best times to experience this extraordinary natural spectacle, as well as what to do (and not to do!) if you're lucky enough to come across a turtle 'arribida' (mass arrival) or hatching.
Other Destinations for Wildlife Holidays
Talk to the Experts
At TransIndus we are committed to quality and determined to ensure every one of our clients enjoys the best holiday possible. Having lived or worked, and travelled extensively in their specialist countries, our consultants are experts whose advice can be depended on. To make an enquiry, call us on 0208 566 3739
020 8566 3739
TransIndus Brochures 2019/20
Join our mailing list