Tailor-made Tour

16 days from £4090 per person
Places Visited:
Colombo, Sigirya, Passikudah, Kandy, Tea Country, Galle
Experience the very best Sri Lanka has to offer on this leisurely tour that combines the main sights of the Cultural Triangle with a handful of less well-known locations amid the tea plantations of the interior. It includes a three-night beach break on the east coast mid-way through, and a couple of days lounging in Galle, staying at some of the loveliest boutique hotels, resorts and heritage boltholes in Asia. Whether this is your first trip or you're an old hand, we're confident you'll find plenty of inspiration in this impeccably balanced circuit.
Holiday Types
Cultural Holidays Wildlife Holidays Family Holidays Honeymoons Beach Holidays Adventure Holidays
Suggested itinerary
Day 1
UK
Fly overnight from the UK to Colombo.
Day 2
Colombo
On arrival, you'll be met by your TransIndus guide and driver for the transfer to a secluded country estate inland, where you'll spend one night recovering from your journey.
Day 3
Sigirya
Drive to Sigirya for a three-night stay in the Cultural Triangle.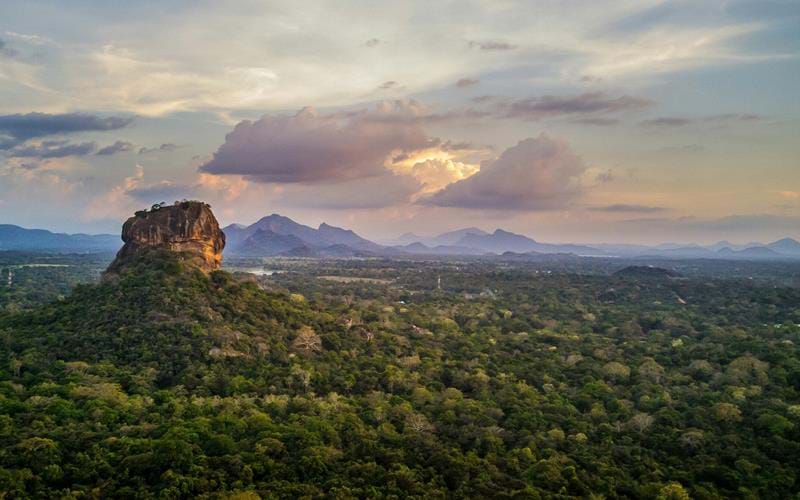 From the 4th century BC until 993 AD, Sri Lanka was ruled from a succession of visually imposing royal capitals at the centre of the island. Consisting of spectacular fortified palaces, huge dagobas, giant, serene-faced Buddhas and massive water tanks built to irrigate the surrounding fields, the ruins of these great urban centres comprise one of the great storehouses of ancient monuments in the world. Your first glimpse of Sigiriya's awesome rock rising from the central plain is one you'll never forget..
Accommodation Options
Day 4
Sigiriya
Visit the ancient ruins of Polonnaruwa, and the Minneriya National Park in the afternoon.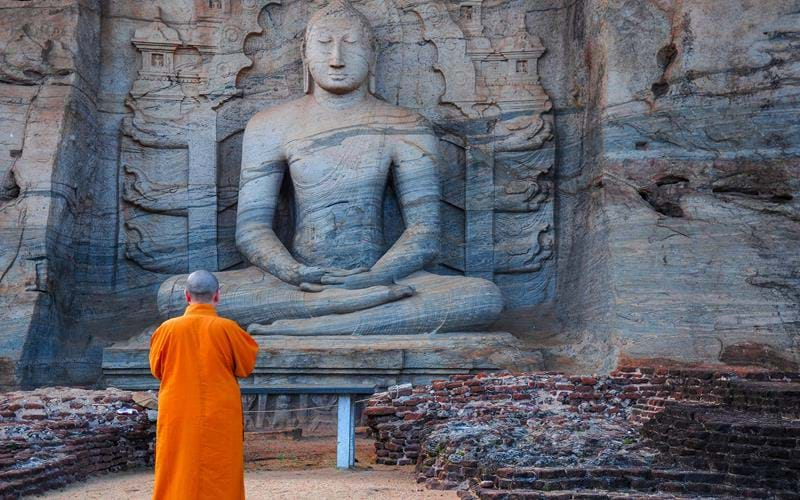 Standing alongside the shimmering expanse of a vast artificial lake, Polonnaruwa is the most compelling of Sri Lanka's ancient capitals. From the 11th to 13th centuries, a succession of kings developed an immense city here, and its ruins – comprising finely sculpted statues, frescoes, colossal Buddha images and immense stupas – are nothing short of magical.
Nearby Minneriya protects an extensive mix of forests, grasslands and wetlands. Elephants – and safaris to see them – are the main attraction of the park, particularly in August and September, when literally hundreds gather on the shores of a lake to mate – one of Asia's greatest natural spectacles.
Accommodation Options
Day 5
Sigirya
Visit Sigirya Rock Fortress and Dambulla Caves today.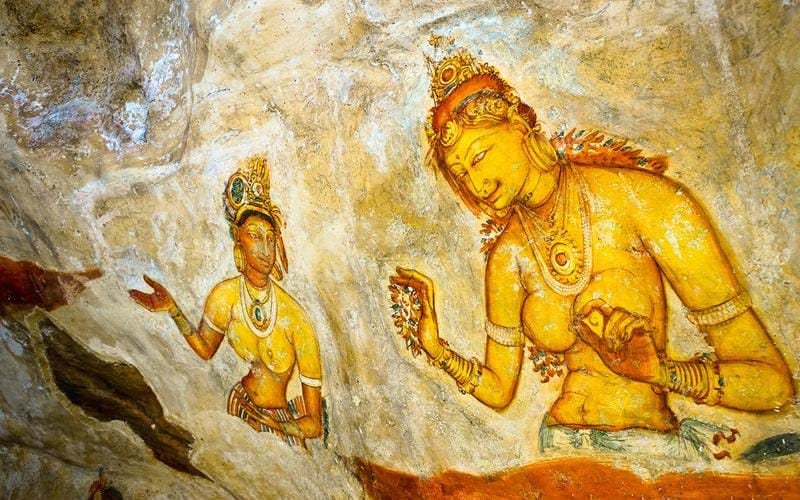 In the very heart of Sri Lanka, a massive, flat-topped, sheer-sided rock rises abruptly from the plains. On its summit rests a 5th-century fortress reached via flights of precipitous stairs and catwalks. Halfway up, you pass a series of famous frescoes of voluptuous women adorning the rock walls. An even more astonishing horde of ancient art survives at nearby Dambulla, where an ensemble of cave shrines was hewn from a huge granite inselberg in the 1st century BC – a beautifully atmospheric spot receiving far fewer visitors than nearby Sigiriya. 
Accommodation Options
Day 6
Passikudah
Drive to the resort of Passikudah, on Sri Lanka's east coast today.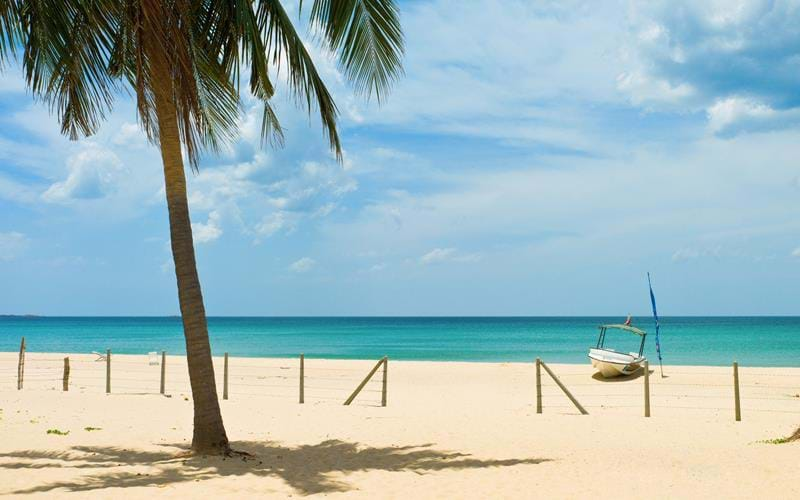 A serene curve of shallow, translucent blue water and golden sand backed by a curtain of palms, Passikudah is the loveliest of the beaches on the east coast and the perfect place to wind down after a tour of the island's cultural treasures inland. A small cluster of mid-sized resorts have sprung up behind the beach, but they're very low rise and low-key. Our preferred option offers cool, stylish chalets with uninterrupted sea views and access to the sand from private sundecks, only a stone's throw from the waves.
Accommodation Options
Day 7
Passikudah
Spend the day relaxing on Passikudah's heavenly beach, which is legendary for its spectacularly colourful sunrises – though you'll have to rise at 5.30am to see one!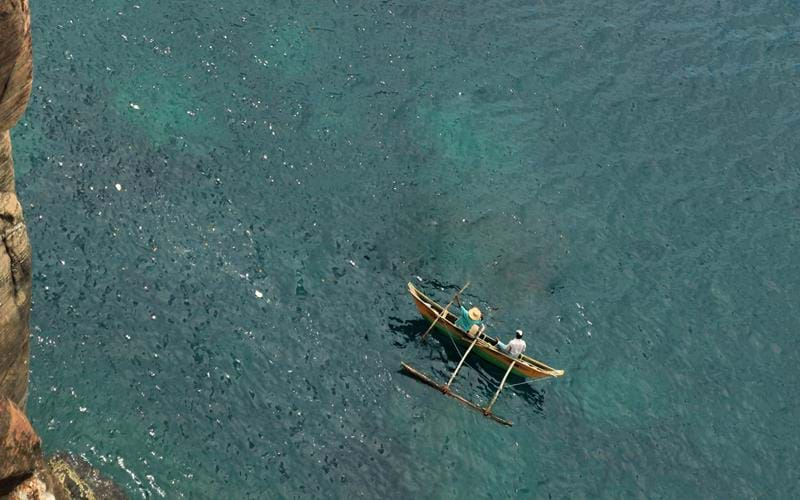 For more restless souls, Passikudah has facilities for windsurfing, water-skiing, fishing and snorkelling (additional costs may apply – ask your consultant for more details). Village visits and biking tours are other optional extras should the lure of the sun and surf start to wane.
Accommodation Options
Day 8
Passikudah
Enjoy another day on and around the east coast's most heavenly beach. Or consider a whale spotting trip from Trincomalee.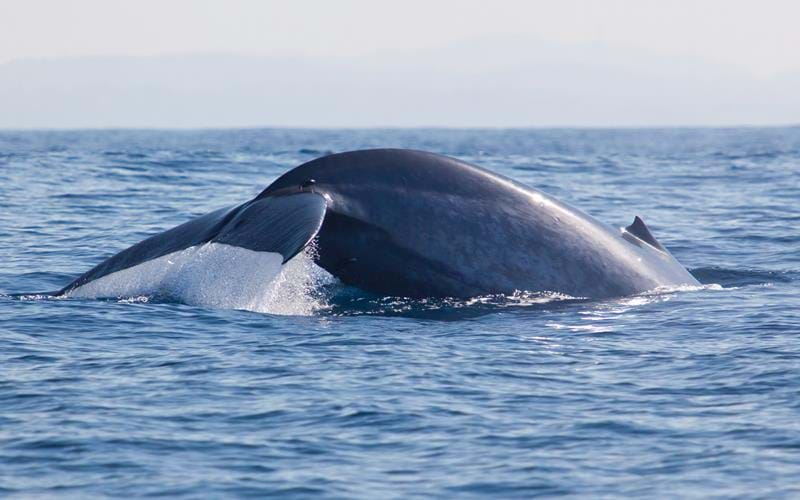 Nearby Trincomalee – or 'Trinco' as it's known locally – is the departure point for whale watching trips. Blue and sperm whales are regularly spotted around six miles off shore (30mins by boat). Sightings are most common in March–April and August–September, as whales migrate around the island from the south coast.
Accommodation Options
Day 9
Kandy
Drive to Kandy, Sri Lanka's 'culture capital', for a two-night stay.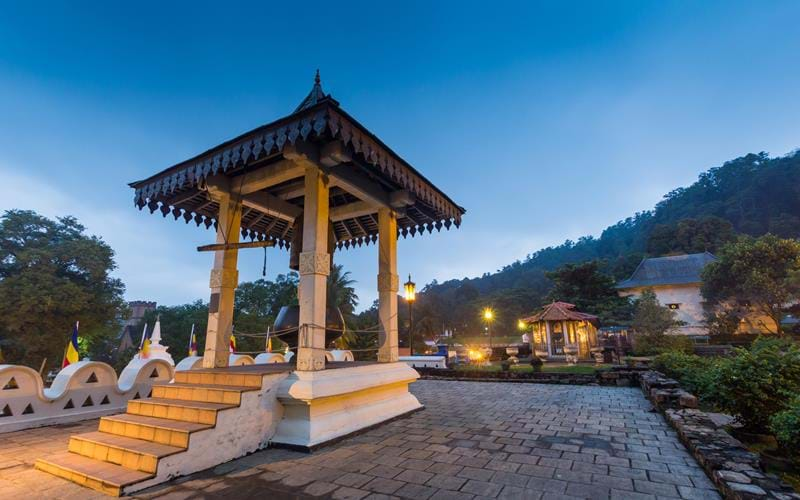 The prominence of Kandy, Sri Lanka's highland capital and second largest city, rests on its role as repository for the famous 'Tooth Relic' of the Buddha, one of Asia's most sacred objects. The holy molar is enshrined in the illustrious Temple of the Tooth, built in the 1700s, and am atmospheric place to visit. The town's pretty lake, attractive streetscapes and pleasant climate combine to make it a charming halt.
Accommodation Options
Day 10
Kandy
Visit the Peradeniya Botanical Gardens in the morning, and the Temple of the Tooth in the afternoon. A culture show is offered as the evening's entertainment.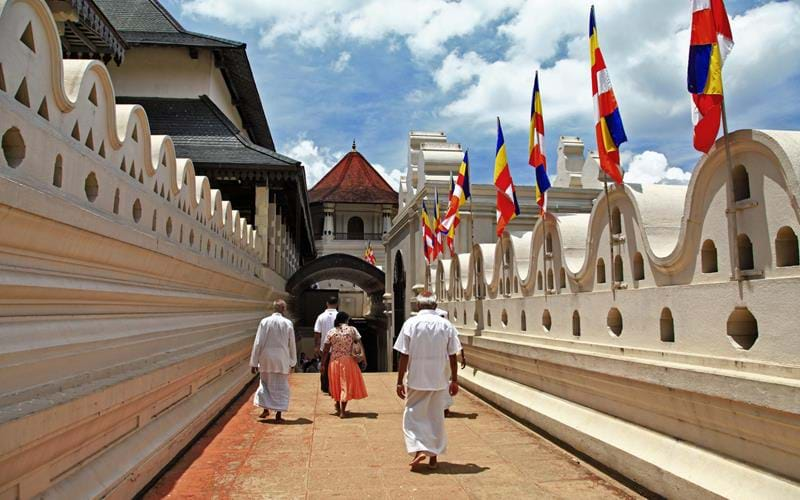 The 'Royal Botanical Gardens of Peradeniya', to give them their full title, were originally established as a royal retreat in the 14th century. They're now one of the island's principal visitor attractions, thanks to their world-class collection of orchids, palms and, the real showstopper, a giant Javan fig tree.
Kandy's number one sight, however, has for centuries been the Temple of the Sacred Tooth Relic, the island's most revered Buddhist shrine and the symbolic lynchpin of Sri Lankan royalty. Pilgrims dressed in flowing white robes file through the complex throughout the day, carrying offerings of lotus blooms and frangipani flowers.
Accommodation Options
Day 11
Tea Country
Time to head for the hills and a stay on a remote plantation dating from colonial times.
The cool air, unhurried ambience and expansive views over rolling tea terraces to misty hills in the distance account for the enduring popularity of Sri Lanka's high tea country. Soak up the atmosphere from the private verandah of a luxuriously refurbished, colonial-era bungalow, complete with wingback armchairs in its drawing room and claw-foot bathtubs in the bathroom. Staffed by liveried butlers, all of our favourite places to stay have gorgeous pools too, where you while away the balmy afternoons relaxing and reading.
Accommodation Options
Day 12
Tea Country
Visit a tea plantation today and enjoy a walk through colonial Nuwara Eliya.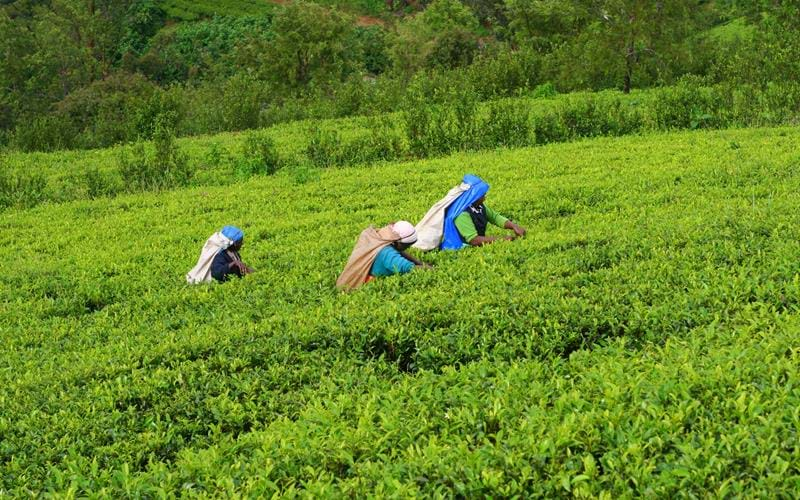 Nuwara Eliya, the country's principal hill station, presides over an area of verdant valleys contoured by the mosaic-like swirls of tea plantations. The legacy of British times endures here in numerous ways. Horse racing, flower shows and hotels with names like The Grand, Windsor and St Andrew's are still going strong. Nuwara Eliya is the sort of place you almost feel obliged to take lashings of marmalade at breakfast, cake at tea time and hearty puddings smothered in custard.
Accommodation Options
Day 13
Tea Country
Today's day trip takes you to the Horton Plains National Park, site of the famous World's End viewpoint.
The Horton Plains National Park encompasses the island's highest and most isolated plateau – an area rich in biodiversity, particularly birds. The main reason to come here, however, is to walk to 'World's End' – a spectacular, vertigo-inducing, 900-metre drop with far-reaching views across the southern hills. On clear days you can see as far as Adam's Peak, sacred to Buddhists, Hindus and Muslims.
Accommodation Options
Day 14
Galle
Drive along the coast to Galle today for another relaxing interlude, sauntering around the beautiful streets of 17th century colonial citadel, and lounging on the beach.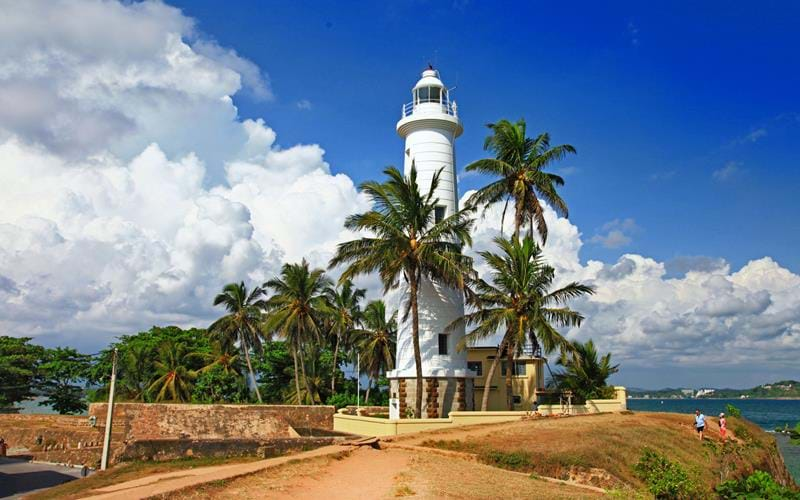 Jutting like a small peninsular into the Indian Ocean from Sri Lanka's southwestern tip, Galle is a gorgeous, colonial-era fortified town acclaimed as the finest of its kind in Asia. The 18th century Dutch walls, bastions, ramparts and gateways form a charismatic backdrop for easy ambles around the narrow lanes of old town, lined with pretty colonial-style houses and mansions. A charming jumble of cafés and shops offer excuses to linger. The area also holds a number of fine beaches – you could well be staying in a luxury hideaway right next to one.
Accommodation Options
Day 15
Galle
More of the same today, interrupted with a spot of packing ahead of your departure the following the day.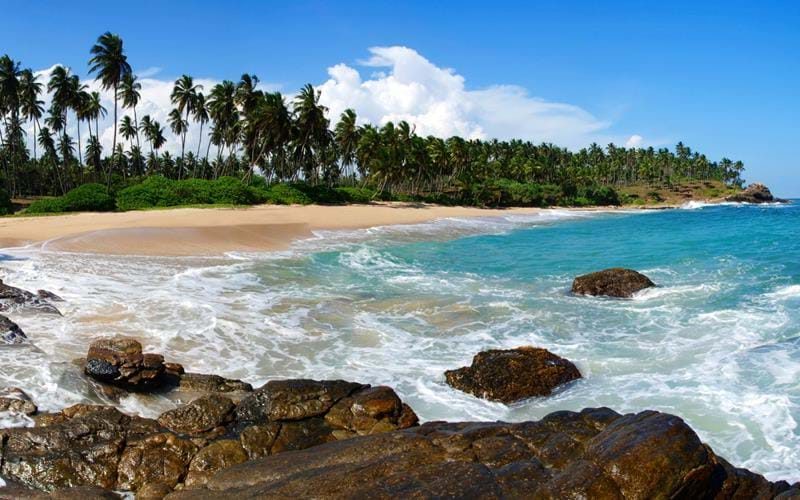 If you haven't already, be sure to wander along the breezy ramparts of Galle Fort to Flag Rock, where your progress will be interrupted at regular intervals by snake charmers carrying giant pythons. Nearby Unawatuna, an idyllic beach resort a few miles southeast of town, is a perfect place for a final sundowner.
Accommodation Options
Day 16
Colombo, UK
Time to say goodbye to Sri Lanka as you drive up the coast to Colombo airport to catch your return flight to the UK.
Tailor-made Tour

16 days from £4090 per person
What's included

✓   International flights from London
✓   14 nights accommodation
✓   All internal transportation and transfers
✓   English-speaking guides
✓   Breakfast daily
✓   Entrance fees to sites and monuments listed in tour itinerary
Places and Experiences in this tour
Plan your Next Adventure
With the world now largely open again, now is the time to begin planning your next adventures in Asia. Our Travel Specialists are ready to take your call and discuss the adventure you have spent the last 3 years dreaming of.
Or call us on 0208 566 3739
TransIndus Brochures 2023
Join our mailing list