Tailor-made Tour

9 days from £2650 per person
Places Visited:
Colombo, Negombo, Habarana, Polonnaruwa, Minneriya National Park, Sigiriya, Dambulla, Kandy
Covering the cream of the island's ancient sites and the site of the island's famous "elephant gathering" at Minneriya, this short, introductory tour of Sri Lanka is the one we generally recommend to first-time visitors who are more interested in history and culture than flopping under the palms on a tropical beach (although you get to recover from your flight on one of those for a day!).
Holiday Types
Cultural Tours
Suggested itinerary
Day 1
UK
Fly overnight from London Heathrow to Colombo.
Day 2
Negombo
On arrival (usually in the afternoon), you'll be met by your TransIndus guide and driver and accompanied to your hotel at Negombo, just north of the capital, for an overnight stay.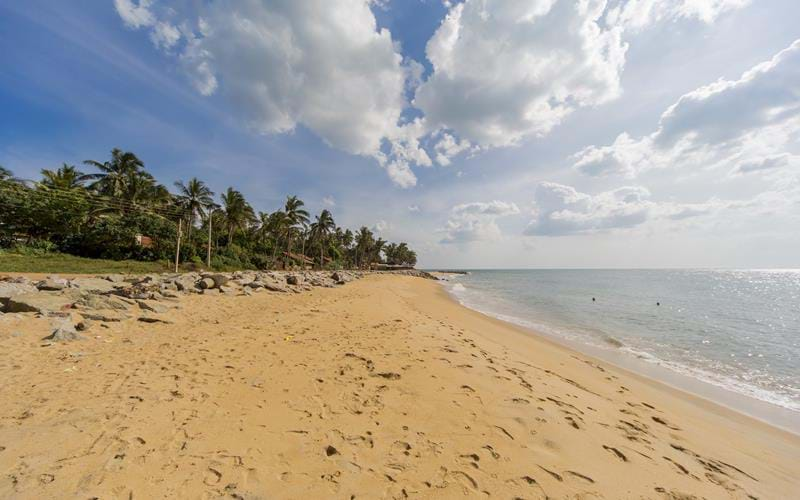 Spend the remainder of the day recovering for your journey, perhaps venturing out for a stroll on Negombo Beach around sunset time, where local Karava fishermen will be mending their nets and preparing their boats for a nocturnal fishing trip. The strip of restaurants and cafés behind the beach, Lewis Place, is lively after dark and a good place to sample local seafood.
Accommodation Options
Day 3
Habarana
Visit the fish market and colonial vestiges in Negombo town in the morning, before an afternoon departure to Habarana, where you'll stay for three nights.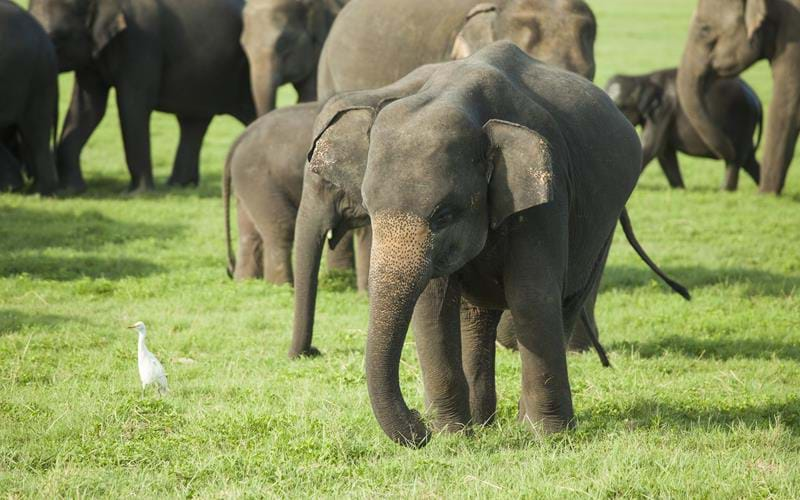 Straddling a major crossroads at the centre of the island, Habarana is a small town that's perfectly placed in the heart of the cultural triangle, within easy reach of the major archaeological sites and Minneriya National Park, which you'll visit as day trips from a luxury hotel here.
Accommodation Options
Day 4
Habarana
Visit the ruins of ancient Polonnaruwa in the morning, and Minneriya National Park in the afternoon.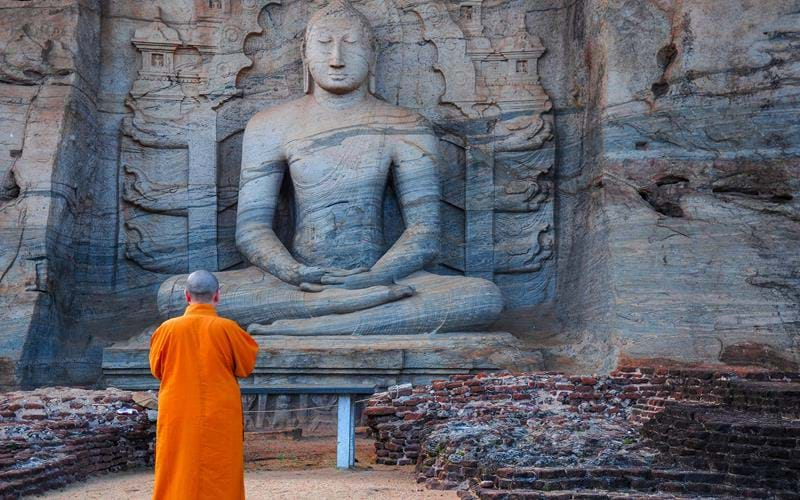 Standing alongside the shimmering expanse of a vast artificial lake, Polonnaruwa is the most compelling of Sri Lanka's ancient capitals. From the 11th to 13th centuries, a succession of kings developed an immense city here, and its ruins – comprising finely sculpted statues, frescoes, colossal Buddha images and immense stupas – are nothing short of magical.
Nearby Minneriya protects an extensive mix of forests, grasslands and wetlands. Elephants – and safaris to see them – are the main attraction of the park, particularly in August and September, when literally hundreds gather on the shores of a lake to mate – one of Asia's greatest natural spectacles.
Day 5
Habarana
Visit Sigiriya rock fortress today.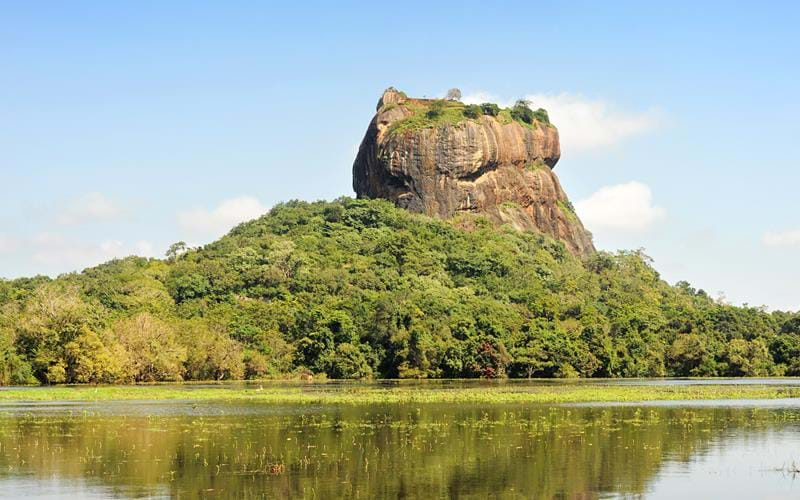 In the very heart of Sri Lanka, a massive flat-topped, sheer-sided rock rises abruptly from the plains. It's a striking sight ‒ and a remarkable one due to the presence on its summit of an unusual fortress built in the 5th century. About half-way up the great rock are a series of celebrated frescoes depicting women ‒ often referred to as apsaras, celestial nymphs, or 'cloud maidens'. Exhilarating stairs and precipitous catwalks complete the final haul to the summit, which is rewarded with marvellous views across the serene countryside. For many visitors, this is understandably the country's top cultural attraction.
Day 6
Kandy
Drive to Kandy in the Central Highlands for a two-night stay, visiting Dambulla en route.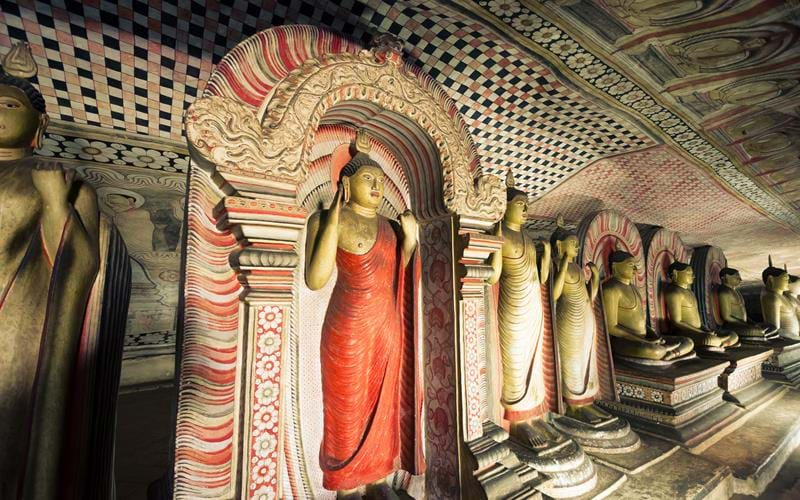 Dambulla is Sri Lanka's largest and best-preserved cave-temple complex, with an astonishing horde of murals and statues unique in scale and degree of preservation. Sited on a huge granite inselberg which faintly resembles a beached whale, it's a beautifully atmospheric spot receiving far fewer visitors than nearby Sigiriya. Several phases of restoration and refurbishment in recent decades have maintained the site's vitality as a religious and tourist destination.
Accommodation Options
Day 7
Kandy
Spend the day exploring Kandy in the company of your guide, and in the evening attend a Sri Lankan cultural show.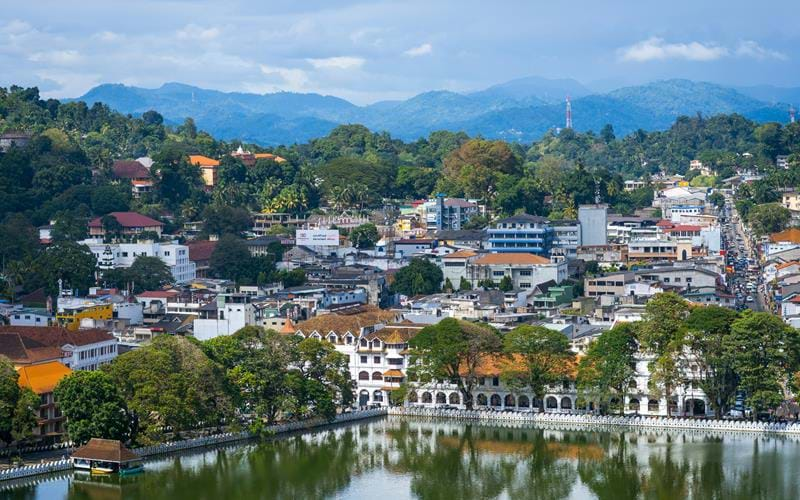 The prominence of Kandy, Sri Lanka's highland capital and second largest city, rests on its role as repository for the famous 'Tooth Relic' of the Buddha, one of Asia's most sacred objects. The holy molar is enshrined in the illustrious Temple of the Tooth, built in the 1700s, and a fabulously atmospheric place to visit. The town's pretty lake, attractive streetscapes and pleasant climate combine to make it a charming halt. Nearby excursions include Peradeniya, the city's superb botanical gardens, the serene hill-top temple of Gadaladeniya and the fascinating Ceylon Tea Museum established in a former 1920s tea factory.
Day 8
Colombo
Drive back to Colombo in the morning, arriving in good time for a city tour in the afternoon.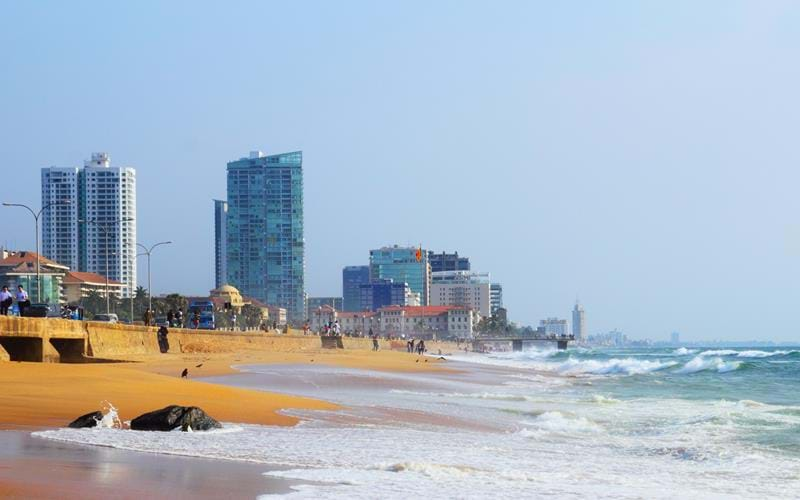 Despite a lack of formal sights, the city is a satisfying place to book-end an itinerary. The banking enclave known as 'Fort' ‒ the original Dutch and Portuguese hub ‒ is a curious blend of modern offices and 19th-century streets occupied by hotels and stores. Alongside it, Pettah is a busy market area dotted with churches and mosques. There's more refined shopping ‒ and this is a great way to conclude a holiday ‒ at the dainty boutiques and upmarket shops of Kollupitiya and Bambalapitiy.
Accommodation Options
Day 9
Colombo, UK
It's time to bid farewell to Sri Lanka as you head for the airport to catch your flight back to the UK.
Tailor-made Tour

9 days from £2650 per person
What's included

✓   International flights from London
✓   8 nights accommodation
✓   All internal transportation and transfers
✓   English-speaking guides
✓   Breakfast daily
✓   Entrance fees to sites and monuments listed in tour itinerary
Places and Experiences in this tour
Plan your 2022 Adventures
With the world now largely open again, now is the time to begin planning your 2022 adventures in Asia. Our Travel Specialists are ready to take your call and discuss the adventure you have spent the last 2-years dreaming of.
Or call us on 0208 566 3739
TransIndus Brochures 2022
Join our mailing list