Tailor-made Tour

16 days from £5545 per person
Places Visited:
Taiwan Discovered, Taipei, Taroko National Park, Jiufen, Kenting, Fo Guang Shan, Tainan, Alishan, Sun Moon Lake
This 16-day private journey with personal drivers and guide trip covers Taiwan's scenic and cultural highlights, starting in Taipei and preceding in a clockwise direction around the island at your pace and leisure. With a generous three nights in the capital, you'll have plenty of time to relax, unwind and marvel at the Imperial Chinese treasures on show at the national museum, explore the city's prettiest temples and take a leisurely day trip out to nearby Jiufen and Yehliu Geo Park if you choose.
From Taipei, you'll then delve into Taiwan's mountainous heart with a visit to the Taroko Gorge, before continuing on to the tropical far south, with its breezy beaches and dramatic hinterland. A night with the monks at the Fo Guang Shan monastery provides a cultural interlude, then it's on to experience two of the island's signature landscapes at Alishan and Sun Moon Lake to celebrate your special journey.
Holiday Types
Cultural Holidays
Suggested itinerary
Day 1
UK
Fly overnight from the UK to Taipei.
Day 2
Taipei
On arrival at the airport, you'll be greeted by your TransIndus guide and escorted to your hotel. Spend the remainder of the day recovering from your journey, perhaps venturing out later to take in the sights, smells and delicious cuisine of Raohe Street, Taipei's oldest night market.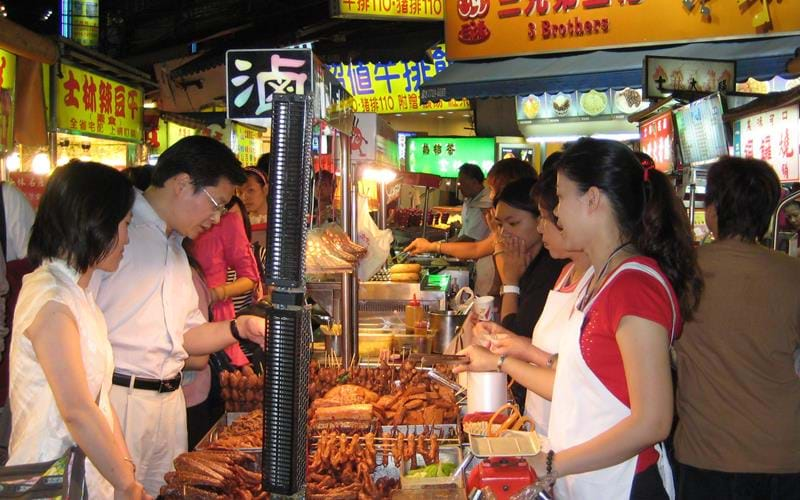 With its rows of brightly lit shops, stalls and packed restaurants, the Raohe Night Market is a great place to immerse yourself in the authentic atmosphere of Taiwan. It's also a Mecca for local foodies. Among the old-established favourites is Fuzhou Pork Pepper Buns, at the entrance to the market, whose eponymous speciality (known as 'hujiao bing' in Mandarin), prepared and cooked in front of you, attracts long lines of hungry fans. Stinky tofu, 'big sausage wrapped around little sausage' and grilled squid, served with a brush of teriyaki and chilli powder, are other enduring staples.
Accommodation Options
Day 3
Taipei
A full day's sightseeing in the capital today begins with an auspicious visit to one of the island's most revered temples, and ends with an ascent of its tallest skyscraper.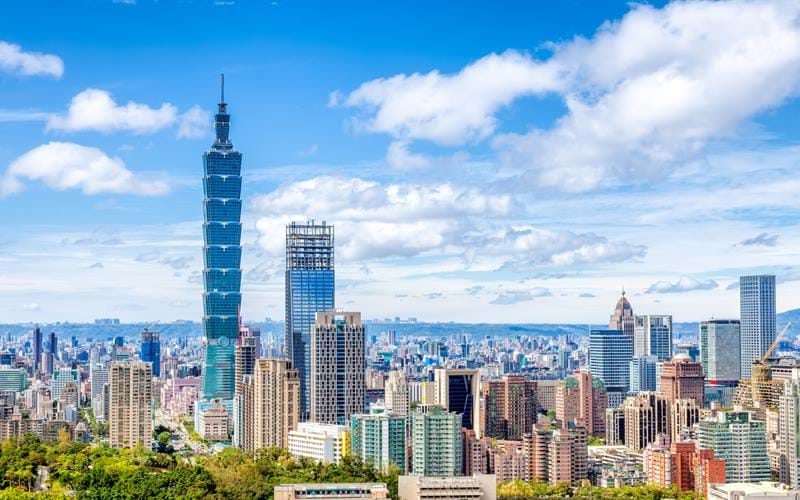 Your first day of sightseeing in the Taiwanese capital begins with a visit to the 18th-century Longshan Temple, a fine example of Classical Chinese architecture housing hundreds of Buddhist, Taoist and Confucian deities. Next you'll take in the old-town market along Dihu Street, a cornucopia of medicinal herbs, spices, dried foot, bamboo crafts and colourful bolts of cloth. Most of the afternoon will be given over to the National Palace Museum's collection of Chinese art treasures. Energy and time permitting, you could travel downtown afterwards to ascend to the 91st floor Observation Deck of Taipei 101, once the world's tallest building, for a magnificent 360-degrees view over the city.
Accommodation Options
Day 4
Taipei, Yehliu, Jiufen
Today you'll swap the humidity of the capital for a lung-full of sea air, travelling by car to experience the outlandish rock formations of Yehliu before moving on to the former mining town of Jiufen.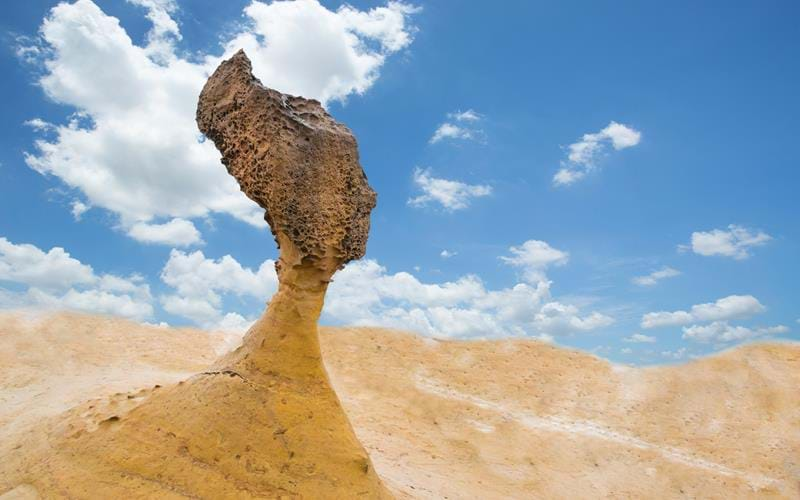 On the far northeastern side of the island, the Yehliu Promontory is a giant layer cake of sedimentary rocks which have been eroded into a phantasmagoria of weird shapes. Outcrops resembling mushrooms, ginger roots and candles form arresting spectacles. Nestled at the foot of a green sugar-loaf mountain, nearby Jiufen is a former mining town that has in recent years reinvented itself as a trendy place to drink tea and relax amid a cluster of buildings dating from the Qing-era and Japanese occupation. Return to Taipei in the evening for supper, and possibly a performance of classical Chinese opera or contemporary Taiwanese dance.
Accommodation Options
Day 5
Taroko National Park
Drive across to the east coast today to visit the National Centre for Traditional Arts before continuing on to the Taroko National Park, where you'll be staying for two nights.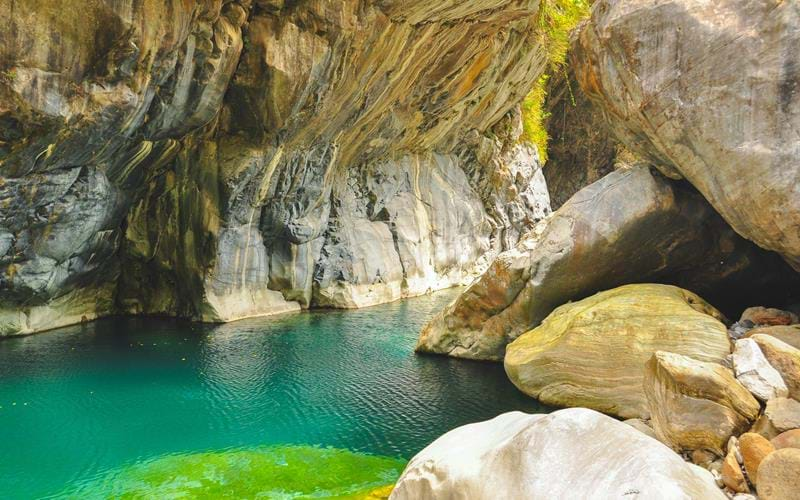 A kind of folk village where traditional Taiwanese crafts and performing arts are showcased in a restored brick factory, the NCTA in Yilan County is a crucible for Taiwanese puppetry, storytelling and acrobatics, as well as weaving, ceramics and glass making. Your visit will coincide with a performance of musical theatre on one of the centre's stages. Afterwards, continue with a spectacular drive down the Pacific east coast, pausing at the Qingshui Cliffs and Chihsingtan Beach before turning inland to the Taroko National Park.
Accommodation Options
Day 6
Taroko National Park
Spend the day with your guide exploring the dramatic mountains and marble gorges of the Taroko Gorge National Park, via a precipitous road originally constructed by the Japanese.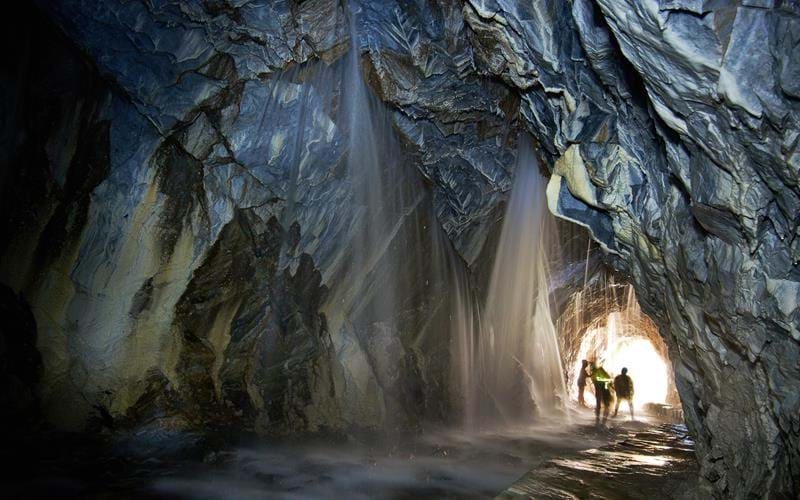 A deep trench between snow-capped mountains, the Taroko Gorge will come as a big surprise to anyone who comes to Taiwan expecting wall-to-wall skyscrapers. You can drive up it via a route carved along the foot of the mighty marble crags by the Japanese army at the end of World War II, but to make the most of the abundant local wildlife, trekking along one of the many waymarked trails in the area is the way to go. Dense vegetation and clumps of hanging forest tumble down the cliffs, which shelter an estimated half of all the species of animals, birds, insects and plants present in Taiwan.
Accommodation Options
Day 7
Chihpen
One of the most fabulous drives in coastal Asia lies in store on the seventh day of your tour, as you follow Highway 11 along the Pacific shoreline to Taitung, via the East Coast National Scenic Area.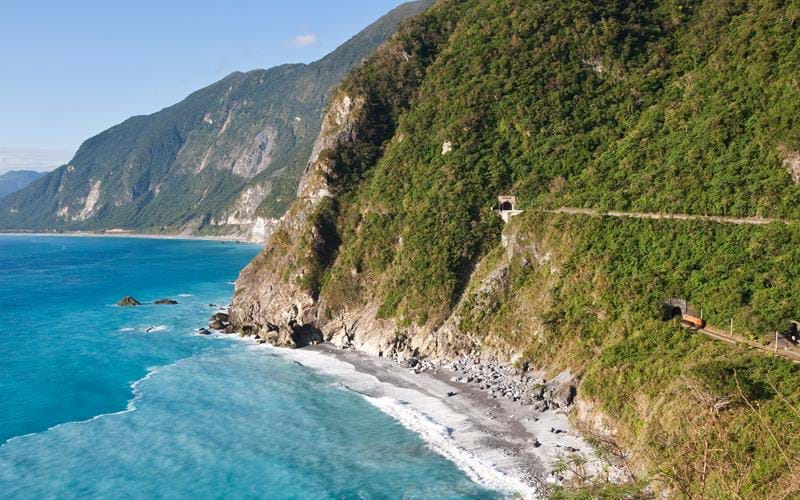 Expect towering cliffs, turquoise bays and a succession of geological oddities today, as you head down Highway 11, among them the weird stone 'sculptures' of Siaoyeliou. In the afternoon you'll reach the thermal resort of Chihpen where you'll be able to ease any travel fatigue with a good soak in a spring-fed hot tub.
Accommodation Options
Day 8
Kenting
After breakfast, drive with your guide to Taitung to see the fascinating National Museum of Prehistory and nearby archaeological site of Beinan, then continue to the windswept Henghchun Peninsula on the island's southern tip.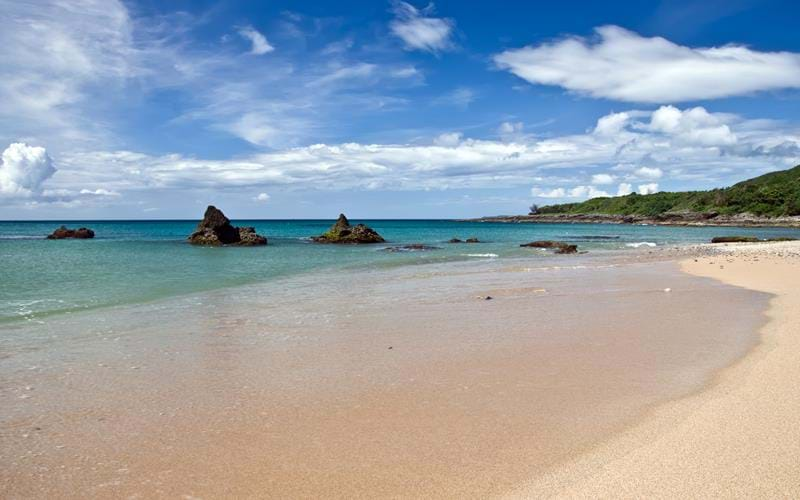 At Beinan, thousands of slate coffins, jade mortuary objects and pieces of worked stoneware dating from Taiwan's Neolithic period (2,000–5,000 years ago) have been uncovered. The site has a viewing platform offering a wonderful panoramic vista over the Taitung Plain and Pacific Coast. Afterwards, you'll visit the Kenting National Scenic Area on the Hengchun Peninsula – a promontory famous, above all, for its wonderful golden sand beaches and clear, coral-fringed seas. The coast road here yields a vivid a taste of the area's varied marine landscapes.
Accommodation Options
Day 9
Kenting
After breakfast, visit the Kenting-Eluanbi Park, on the southernmost tip of Taiwan, facing the Bashee Channel and Philippine Islands. The park's USPs are its coral rock formations and a splendid 19th century lighthouse from where the views over the straits are magnificient.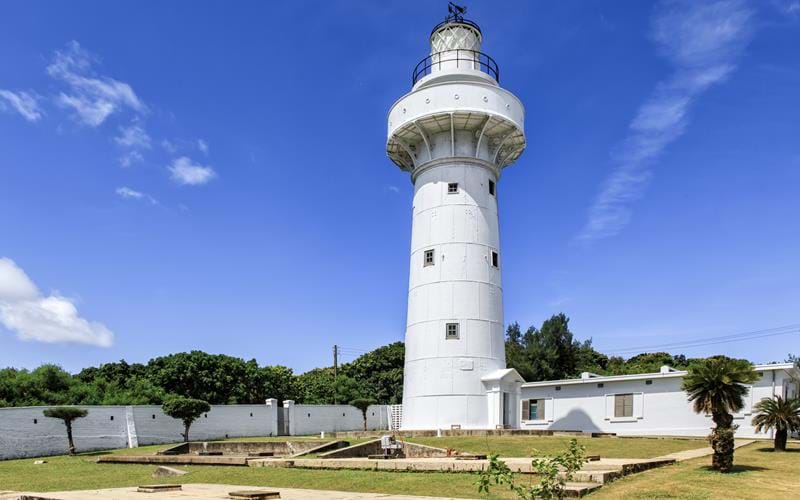 The Eluanbi lighthouse is rare for being one of the few in the world that's fortified. A deep ditch was originally dug around it to protect the structure from attack by local aboriginal tribespeople. Some of the most spectacular geological oddities in the nearby, at Nanwan beach – also a great spot for snorkelling and, where an off-shore wind is blowing, surfing. For more seclusion, we recommend Baisha Beach – a beautiful bay of white sand hugged by coconut palms. In the evening, try a tasty seafood barbeque at the night market extending along Kenting's main street.
Accommodation Options
Day 10
Fo Guang Shan
Today you'll swing north to the Fo Guang Shan monastery, the largest monastic complex in Taiwan, visiting the Maolin Scenic Area en route.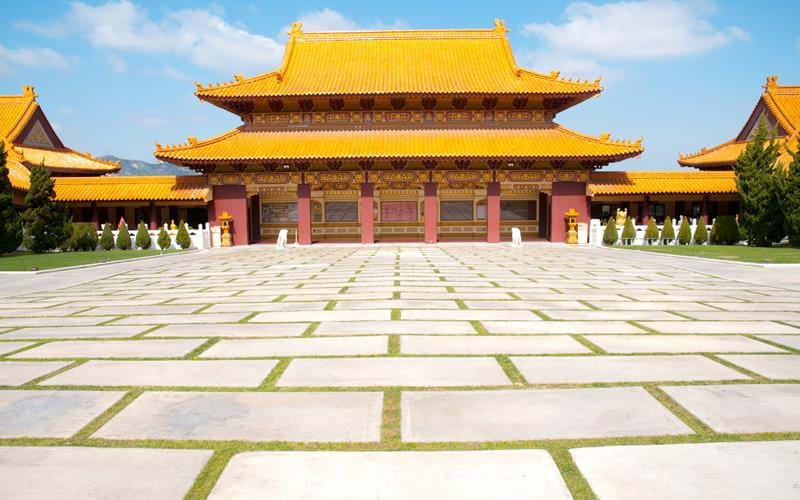 A huge assemblage of ornately decorated prayer halls, gardens and shrines interconnected by bougainvillea-lined walkways, Fo Guang Shan was founded in the time of the Tang Dynasty, although most of what you see today dates from the 20th century. Its focal point is a towering, 36-metre-tall golden Buddha – one of the great man-made spectacles of Taiwan. You'll spend the night at the monastery's Pilgrims' Lodge, which allows you to be in place for the atmospheric early morning prayer session in the main assembly hall.
Accommodation Options
Day 11
Tainan
A short drive up the west coast from Fo Guang Shan, Tainan used to be the island's capital in the time of the Qing Dynasty and holds a number of fascinating monuments and an eccentric but entertaining museum.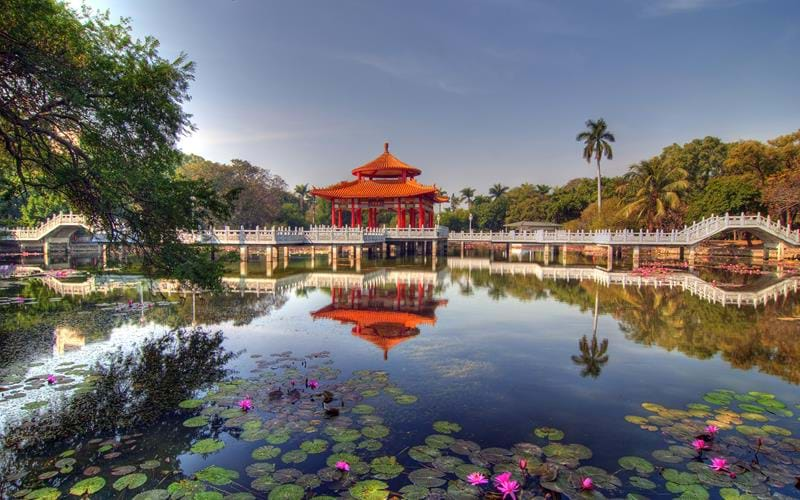 Vestiges of European and Ming eras survive in the lanes of the Anping Fort district, on the west side of Tainan facing the sea. After you've toured the citadel, pause at one of the cafés opposite the entrance for a plate of crunchy deep-fried squid rolls – the island's answer to Japanese tempura. If time permits, you can then squeeze in a visit to the recently inaugurated Chimei Museum, the brainchild of a local plastics tycoon who constructed a huge Neoclassical palace in which to display his personal art and antiques collection, which includes an El Greco and Rodin bronze. An impressive array of arms, armour and musical instruments are also on show.
Accommodation Options
Day 12
Alishan
After breakfast, you'll begin the drive deep into the island's interior to visit the Alishan National Scenic Area, home of some of the island's most beautiful scenery.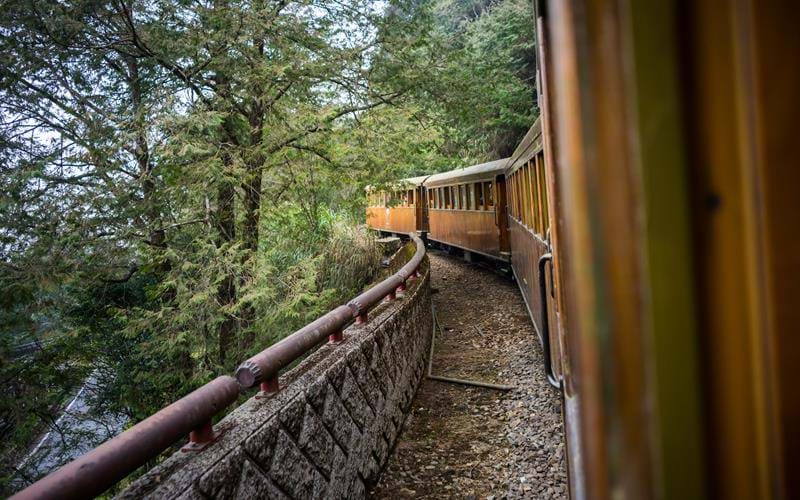 Renowned for its 'sea-of-clouds' sunrises, Sakura cherry blossom and 2,000-year-old cypress trees, Alishan can be reached via a narrow-gauge forest railway, passing through banana groves and pine woods as it ascends. An obligatory stop en route is the village of Fencihu, whose historic main streets is lined with antique wooden shops and narrow alleys where you can sample cups of piquant wasabi coffee and local tea.
Accommodation Options
Day 13
Sun Moon Lake
Rise early for the train ride up the mountain to the summit of Chushan in time for sun rise. Later, drive to Sun Moon Lake , where you can spend the rest of the day relaxing and enjoying the fresh mountain air and views.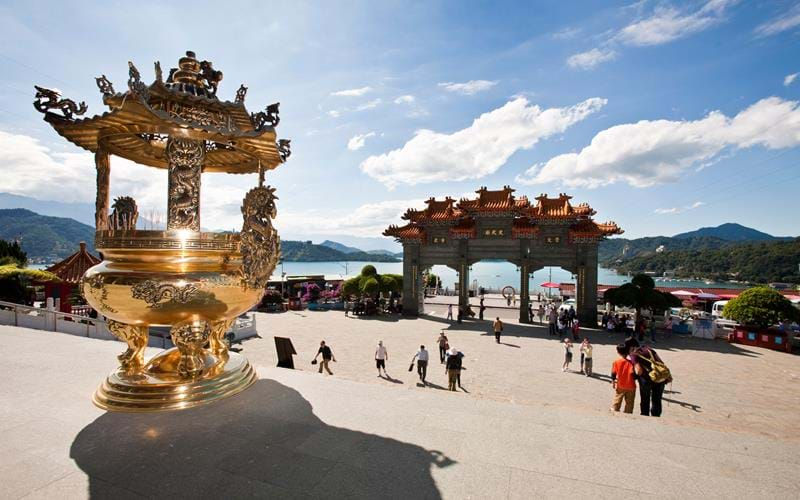 Numerous hiking and biking trails thread through around the forested shoreline of Sun Moon Lake, where hotels, restaurants, temples and shrines vie with each other for the best views of the mountains. Tiny Lalu Island, in the centre of the lake, holds a solitary shrine belonging to the Shao aboriginal people whose traditional land this is. The lake's name derives from the fact its eastern shore resembles a sun, while its western edge is believed to look like a moon.
Accommodation Options
Day 14
Sun Moon Lake
In the morning, you'll be escorted by your guide down to the jetty to begin a cruise on the lake. Later, should you wish, visit a tea plantation where fine, organic Assam tea is grown.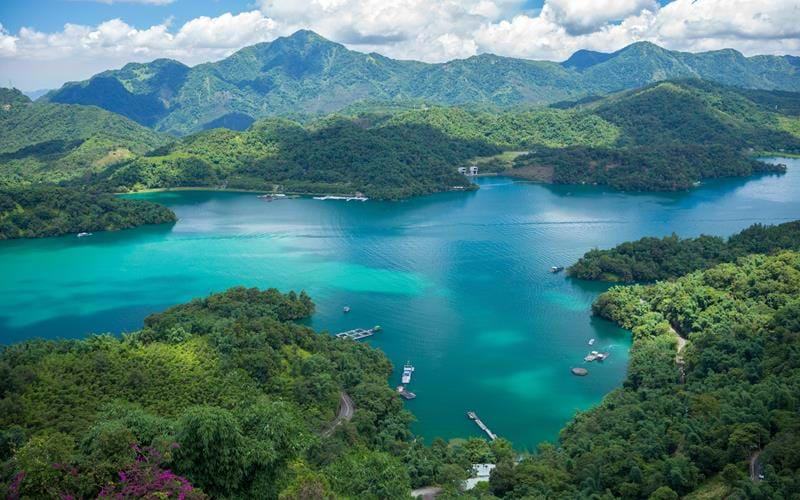 Cruises on Sun Moon Lake generally include stops at a number of interesting monuments, including the Wenwu Temple, situated at a particularly fine viewpoint, and at Tehua village, for visitors to learn about the lake's aboriginal custodians, the Tsao people. You'll also call at the Syuentzang Temple dedicated to Xuanzang, a Tang Dynasty monk who brought back over 650 Buddhist scriptures from India in the 6th century. The Assam Tea Factory near Sun Moon Lake makes another worthwhile excursion. Guided tours walk you through the production process, which is carried on out antique machinery in a building that has seen few alterations in over half a century. The surrounding terraces and views are worth the trip alone.
Accommodation Options
Day 15
Taipei
The final leg of your tour involves a leisurely drive back to Taipei via the island's west coast. The journey will be broken into manageable pieces, with stops at a temple and folk arts museum, and a visit to the thermal resort of Beitou, in the hills just north of the capital.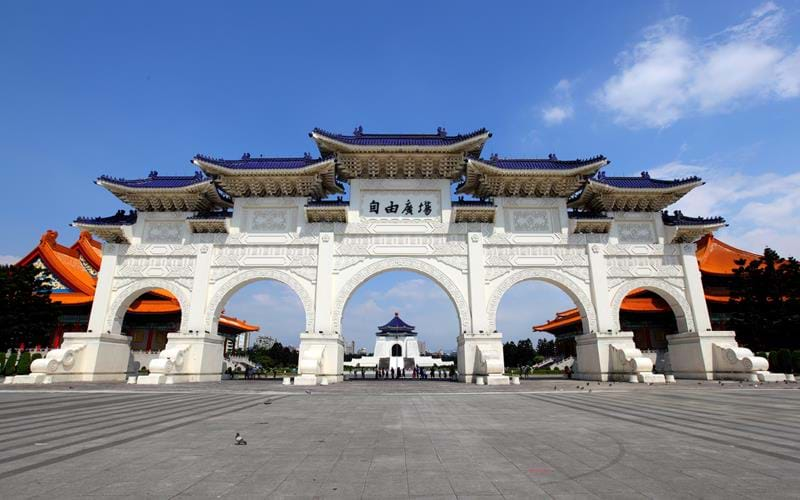 Beitou boasts one of the highest concentrations of hot springs anywhere in the world. Most hotels have their own private pools. You'll also have the chance to visit the Jade Springs Valley, a volcanic crater spewing boiling hot, sulphurous, yellow-green water. From the caldera it flows downhill through forest, under a surreal cloud of steam – an ethereal spectacle. Another place we recommend you take a look at in the area is the Plum Garden, an antique summer residence of famous Taiwanese calligrapher. Set in beautifully manicured grounds, the building is a fine example of Japanese wooden architecture.
Accommodation Options
Day 16
Taipei, UK
It's time to say 'goodbye' to Taiwan, as you transfer to Taipei's international airport for your return flight back to the UK.
Tailor-made Tour

16 days from £5545 per person
What's included

✓   International flights from London
✓   14 nights accommodation
✓   All internal transportation and transfers
✓   English-speaking guides
✓   Breakfast daily
✓   Entrance fees to sites and monuments listed in tour itinerary
Places and Experiences in this tour
Plan your Next Adventure
With the world now largely open again, now is the time to begin planning your next adventures in Asia. Our Travel Specialists are ready to take your call and discuss the adventure you have spent the last 3 years dreaming of.
Or call us on 0208 566 3739
TransIndus Brochures 2023
Join our mailing list