Tailor-made Tour

3 days from £340 per person
Places Visited:
The Franco-Vietnamese trend-setters, Bhaya, were among the first companies to run cruises at Halong Bay, and their four luxurious 'Classic' boats continue to raise the benchmark, both for their service standards and handsome appearance. Inspired by the royal cruisers of Emperor Khai Dinh, they're beautifully designed, with white-painted exteriors and lustrous, varnished wood cabins featuring trims of turquoise and coral-coloured silk. We think they're the perfect size: large enough to afford a degree of privacy, but compact enough for sociable gatherings on the upper sun deck and in the roomy restaurant, which serves top class gourmet fusion cuisine that perfectly complements the exotic views drifting past outside. This can easily be accessed from Hanoi by a 5 hours drive.

Holiday Types
River and Island Cruises
Suggested itinerary
Day 1
Halong Bay
Passengers muster mid-morning on the pier at Tuan Chan Island, where your elegant, triple-decker cruiser and liveried crew awaits. Welcome aboard drinks precede the weighing of anchor and hoisting of sails for the outward cruise, in a southeasterly direction, during which a sumptuous lunch is served on board. Spend the afternoon exploring the emerald waters, natural arches and rock formations of Dark and Bright Lagoons by kayak or rowing boat. If you're lucky you may spot a rare Cat Ba langur – one of Asia's rarest primates. Return to the boat for a massage and traditional Vietnamese cookery demonstration before supper. Nocturnal squid fishing is on offer should the pleasures of the bar wear thin before bedtime.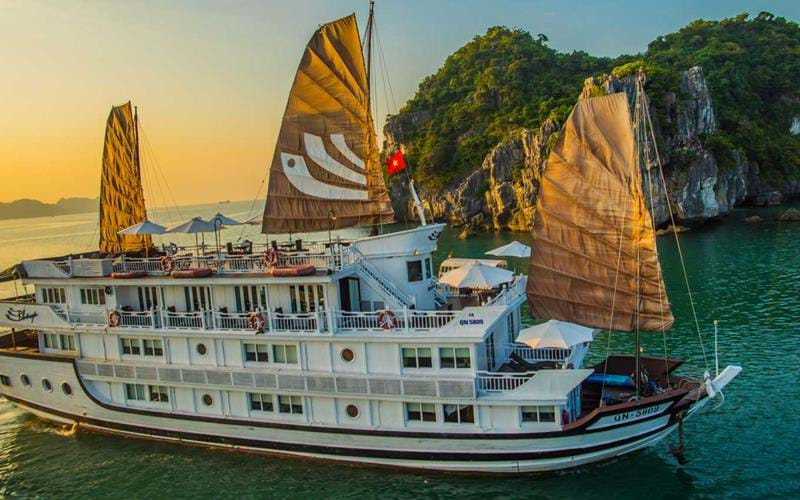 Day 2
Halong Bay
A sunrise Tai Chi session before breakfast gets your second day off to an invigorating start. The highlight of this leg is Cat Ba Island, a national park whose jungles, villages and secluded beaches you'll visit on foot and by bicycle. Return to the boat for a swim and sundowner as the Classic sails serenely to its night moorage.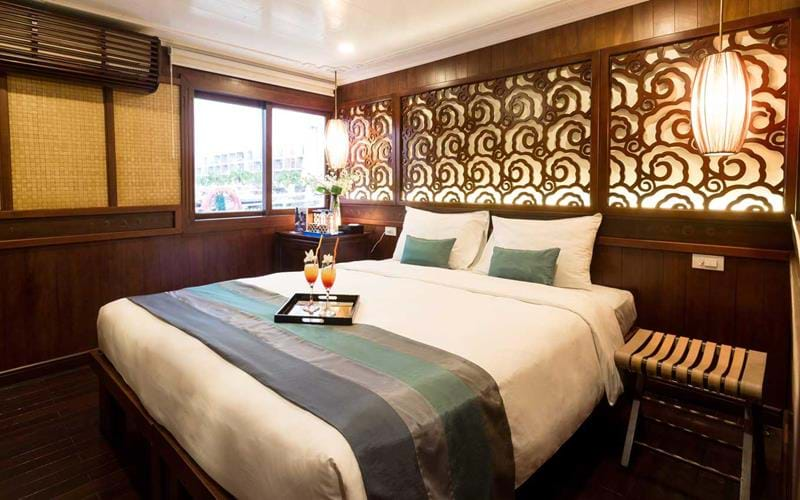 Day 3
Halong Bay
A series of spectacular karst limestone islets, pinnacles and towers punctuate the journey back towards the mainland on your third day, which is broken by a visit to the famous 'Surprise Grotto' showcave. You'll arrive back at the Tuan Chan marina around 10.30am, in good time for your onward transfer.
Tailor-made Tour

3 days from £340 per person
What's included
Places and Experiences in this tour
Plan your 2022 Adventures
With the world now largely open again, now is the time to begin planning your 2022 adventures in Asia. Our Travel Specialists are ready to take your call and discuss the adventure you have spent the last 2-years dreaming of.
Or call us on 0208 566 3739
TransIndus Brochures 2022
Join our mailing list