Tailor-made Tour

16 days from £3640 per person
Places Visited:
Thiruvananthapuram, Periyar National Park, Munnar, Kumarakom, Cochin, Thalassery, Nileshwaram, Bengaluru
This two-week tour cherry picks the finest beach hideaways in both north and south Kerala, and builds a fascinating trip around them, with forays into the backwaters and Cardamom Hills thrown in for good measure. The coastal hotels we use rank among the loveliest in Asia, and give you access to pristine stretches of palm-backed coast where tourism has barely taken root. If your dream is to holiday on a heavenly tropical beach but experience plenty of authentic local culture, then this itinerary will be perfect.
Holiday Types
Cultural Tours Wildlife Holidays
Suggested itinerary
Day 1
Thiruvananthapuram (Trivandrum)
Fly overnight to Thiruvananthapuram (Trivandrum) via the Middle East.
Day 2
Thiruvananthapuram (Trivandrum)
On arrival, you'll be met by your driver and guide and accompanied to your hotel, where you'll stay for a couple of nights. Spend the remainder of the day recuperating, perhaps venturing out to explore the beaches around your hotel in the evening.
Day 3
Thiruvananthapuram (Trivandrum)
Start with a guided tour of Trivandrum's temple and palace in the morning, returning to your hotel later for a leisurely afternoon of swimming and sunbathing.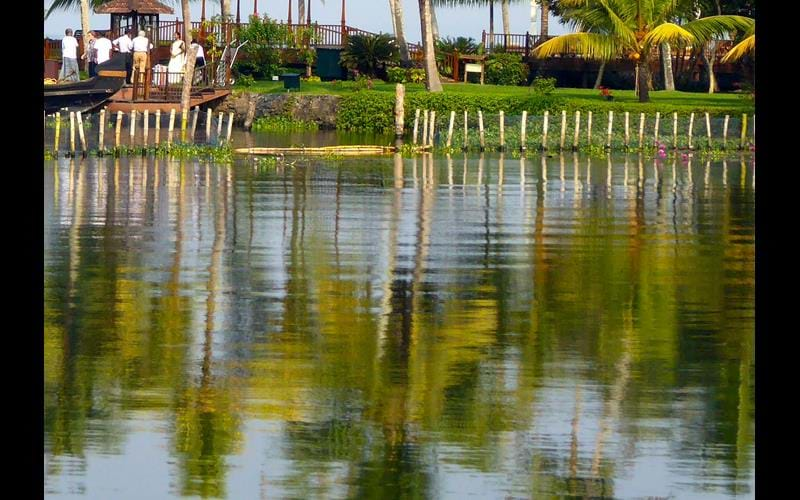 An early start is recommended catch to see the capital's Padmanabhaswamy Temple and its adjacent water tank bathed in morning light – one of the region's most exotic spectacles. Unfortunately, non-Hindus are not permitted to enter the shrine, but everyone may visit the nearly palace Puttan Malika Palace, former seat of the Travancore royals, which holds a series of beautiful chambers featuring polished eggshell floors and ornately carved pillars. Chalai Bazaar, opposite the approach to the temple, is also worth a browse for its traditional Keralan textiles and ritual utensils.
Day 4
Periyar National Park
You head inland today and climb up the great, forested mountain range dividing Kerala from Tamil Nadu to visit the region's most famous wildlife reserve, Periyar.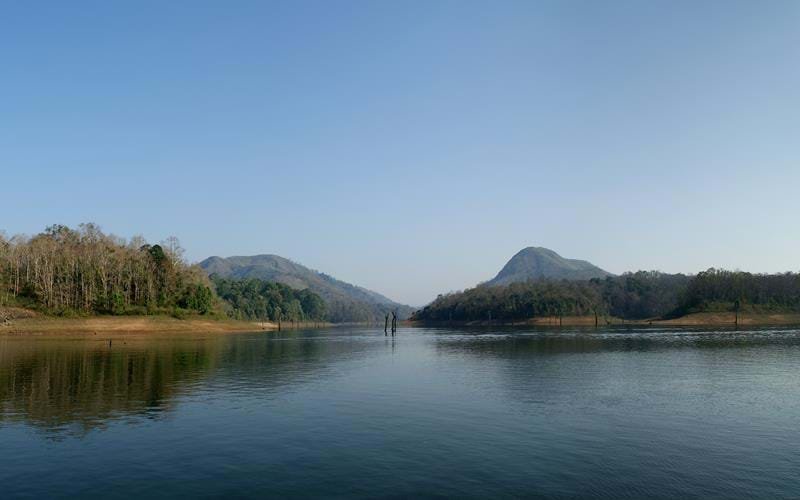 The mountains of inland Kerala are one of the world's biodiversity hotspots. Although tea, coffee and spice plantations dominate many areas, abundant forest also survives, and the Periyar Wildlife Sanctuary encompasses one of the most easily accessible of these. Centred on a flooded valley system, the park is among the largest in India, famous first and foremost for its herds of wild elephant, which can routinely be spotted from the water.
Day 5
Periyar National Park
Enjoy a full day of activities inside the park today, from rafting and forest trekking to boat rides on the lake.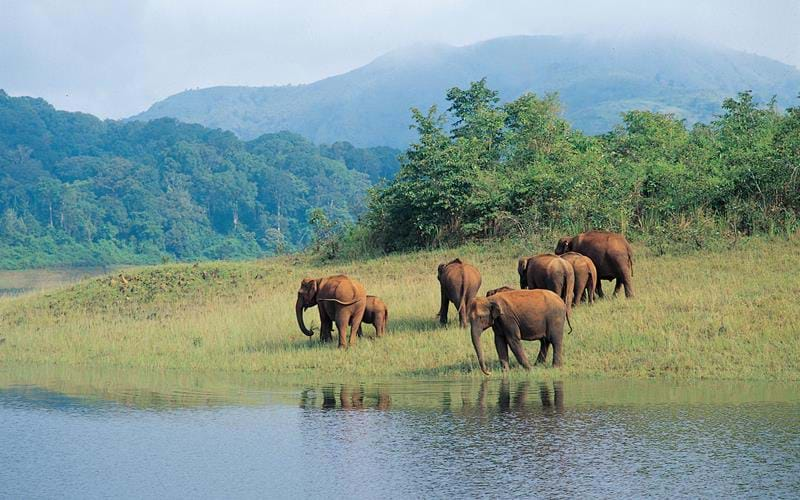 A fleet of boats set out on safaris at dawn, but visitors can increase their chances of elephant and other wildlife sightings by opting for less intrusive rafting trips, or treks on foot through the forest to viewing platforms. Your guide will discuss the various options with you the night before.
Day 6
Munnar
A wonderfully scenic drive through the Cardamom Hills takes you north to Munnar, where you'll be spending two nights.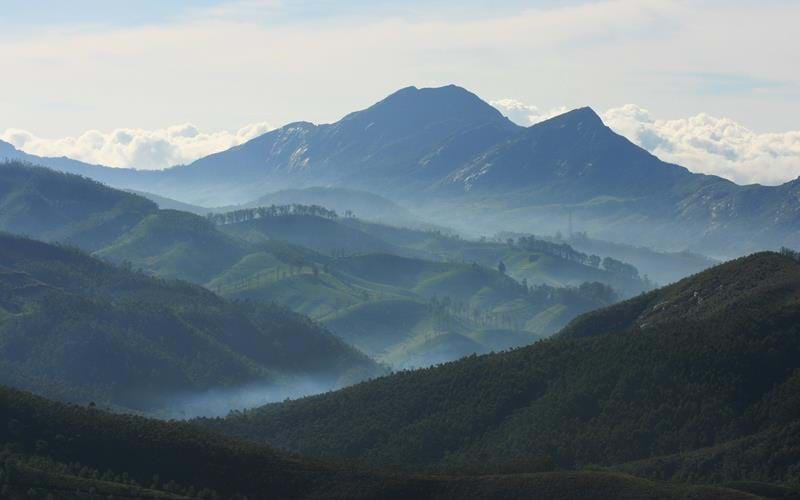 Plantations of neatly manicured bushes cloak the slopes soaring above Munnar, a typical Indian town overshadowed by soaring peaks. Visits to tea gardens are popular day trips, and the more energetic may trek to the high, grassy ridges overlooking the valley for a glimpse of a Nilgiri tahr, a rare mountain goat endemic to this area.
Day 7
Munnar
Visit a local tea plantation and factory today, and a museum presenting a history of tea cultivation in the area.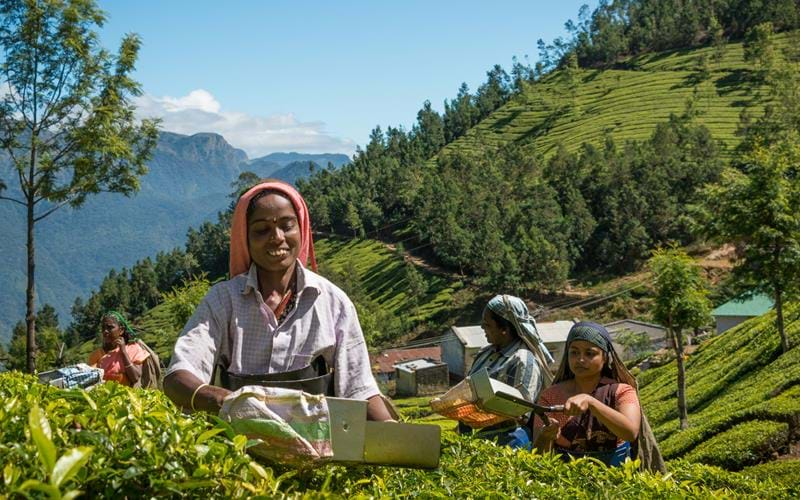 The mountain slopes around Munnar hold some of the highest tea plantations in the world. The climate is perfect for growing this valuable crop. Only the dark-brown peaks and highest ridges have been left wild, and these are the domain of elephants and Nilgiri tahr, who still roam free in healthy numbers – an amazing fact given the density of population on the surrounding plains of Tamil Nadu and Kerala. After your sightseeing, soak up the atmosphere of the high range relaxing in your hotel garden, enjoying the views and blissfully cool air.
Day 8
Kumarakom
In the morning you'll return to sea level and a two-night stay in the famous Keralan backwaters at Kumarakom, on the shores of Vembanad Lake.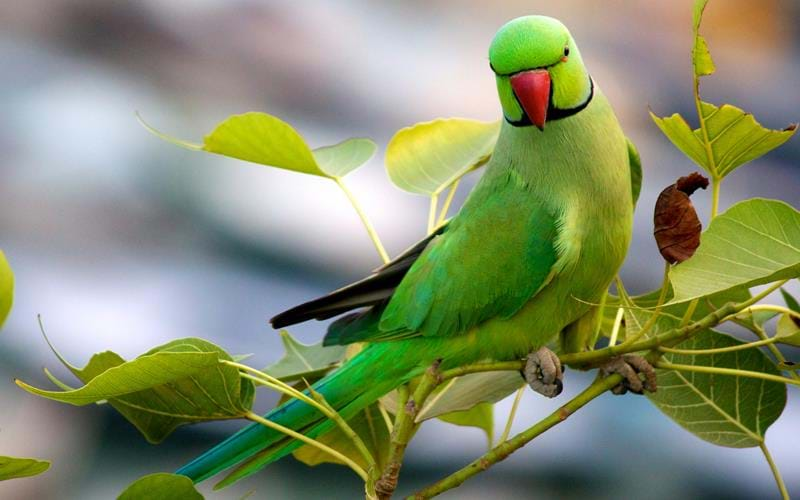 On the low-lying coastal strip of central Kerala stretches a vast, shimmering saltwater lagoon known as Vembanad Lake. As well as being a prime fishing ground for inhabitants of the surrounding backwaters, the 200-sq-km body of water is also an important nesting site for migratory wetland birds, for whom a sanctuary has been set aside at Kumarakom. Species such as darter, white-breasted water hen and snake birds are commonly sighted between November and March, when the glassy surface of the lake is speckled with dozens of stately houseboats cruising between the resorts located in the area.
Day 9
Kumarakom
Experience life on the waterways unique to this area with a day cruise along the rivers and canals around the town of Alleppey.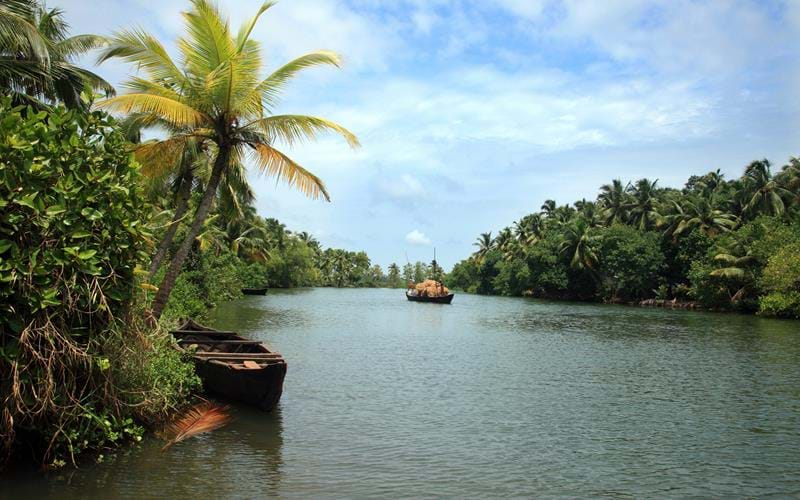 Up until the 1980s, large barges made of oiled jackwood and canopies of plaited palm leaves were used throughout the backwaters of Kerala to transport rice and other produce through the backwaters. Now, trucks do the haulage work, but the boats – known as kettu vallam in Malayali – have been put to more lucrative uses, taking visitors on cruises around the canals, rivers and lagoons of this fascinating region. Floating duck farms a common sight, as are locals fishing by torch light for crab, karimeen and the other backwater delicacies that make Kuttinadi cuisine one of the most varied and succulent in India.
Day 10
Fort Cochin
Drive to the old colonial town of Fort Cochin for an overnight stay. Once you've checked in, explore the neighbourhood on a walking tour with your guide.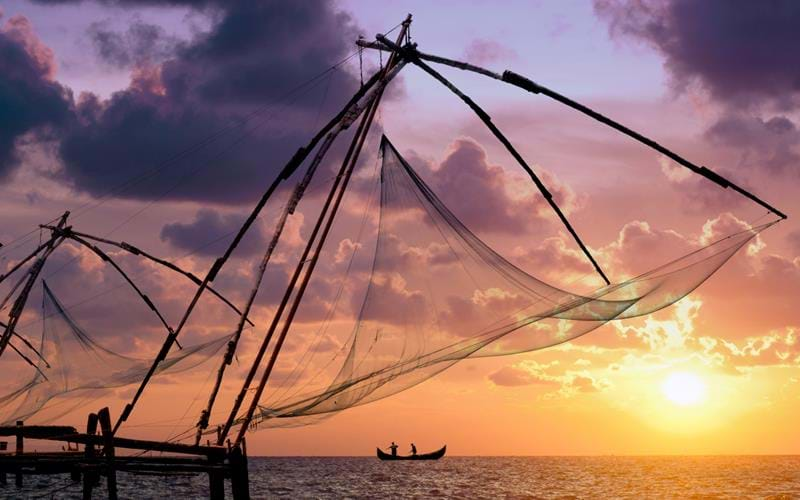 For centuries the hub of India's spice and tea trade, Fort Cochin occupies the northern tip of a peninsula dividing the mouth of the Vembanad Lake from the Arabia Sea. Its low-rise, red-tiled skyline bears the imprint of its former colonial residents: Lusitanian chapels, Jewish synagogues, Dutch burghers' houses, Armenian mansions, and British bungalows and godowns (warehouses) all survive in the Fort's grid of narrow lanes – the largest collection of early colonial buildings in Asia. You'll also come across a number of delightful art galleries, cafés and interesting clothes boutiques.
Day 11
Thalassery (Tellicherry)
Take an express train up the coast to Thalassery (Tellicherry) in northern Kerala for a two-night stay.
Thalassery was a major trade hub in the early colonial era, when it was better known as 'Tellicherry'. The British gained a firm foothold here in the late 17th century, constructing a huge square fort on the bluff overlooking the beach. Approached via a gabled gateway sporting figures of European gentlemen in Elizabethan dress, St Joseph's Fort remains amazingly well preserved and provides a fine vantage point over the town and coastline. The town is also a good base from which to make forays inland in search of Kerala's arcane ritual theatre forms, including theyyem – a spectacular masked dance tradition performed at local temples.
Day 12
Thalassery (Tellicherry)
Join your guest house owner, Moosa, for a tour of the local fresh produce and fish markets, where you'll shop for ingredients to be used in a Malabari cookery class later in the day.
Possible excursions include a visit to a local cinnamon plantation, and a trip taking in one or two hidden coves in the area for a secluded swim. The hilltop mansion you'll be staying in was built by a British official in the 1860s. With its original wood floors, high-beamed ceilings, family heirlooms and antique four-posters, the house's interior feel like stepping into a bygone era.
Day 13
Nileshwaram
Drive north to a remote backwater area, where Nileshwaram provides access to one of the loveliest beaches in all of India.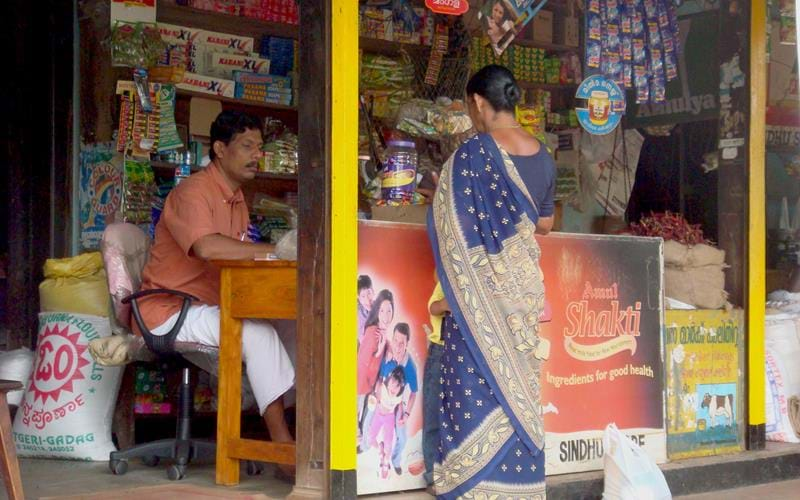 With their hinterland of palm trees and soft white sand, the remote, empty beaches of northern Kerala are tropical idylls. And Nileshwaram is the prettiest of them all. Our preferred accommodation option is gorgeous too, with a huge pool right behind the beach under the coconut palms. You'll have opportunities to sample Ayurvedic massages and attend talks on Indian art and culture in evenings should you wish.
Day 14
Nileshwaram
At leisure today to enjoy the blissful weather and warm water of the Arabian Sea. Optional excursions are also on offer.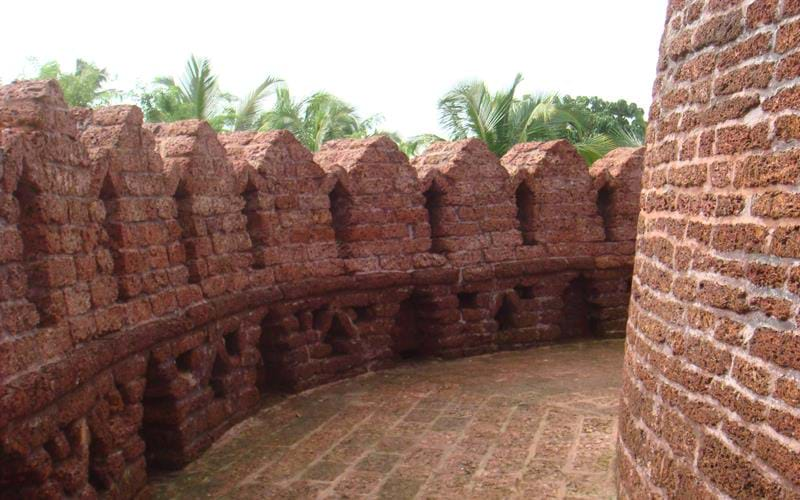 Visits to temples and local market towns are easily arranged, while Bekal Fort, a rambling clifftop fortress dating from the 17th century, is a short drive away. Anyone wishing to experience authentic Keralan ritual theatre may also wish to attend a theyyem festival, in which extravagantly masked dancers enter trances and perform energetic spirit possession dances through the night til dawn.
Day 15
Mangaluru
Drive north today to Mangaluru (Mangalore) airport, where you'll pick up a connecting flight to Baengaluru (Bangalore). Stay overnight
Day 16
Bengaluru, UK
It's time to bid farewell to south India as you transfer to Bengaluru airport to catch your return flight to the UK.
Tailor-made Tour

16 days from £3640 per person
What's included

✓   International flights from London
✓   14 nights accommodation
✓   All internal transportation and transfers
✓   English-speaking guides
✓   Breakfast daily
✓   Entrance fees to sites and monuments listed in tour itinerary
Places and Experiences in this tour
Plan your 2022 Adventures
With the world now largely open again, now is the time to begin planning your 2022 adventures in Asia. Our Travel Specialists are ready to take your call and discuss the adventure you have spent the last 2-years dreaming of.
Or call us on 0208 566 3739
TransIndus Brochures 2022
Join our mailing list