Tailor-made Tour

16 days from £3745 per person
Places Visited:
Bengaluru, Coonoor, Wayanad, Nagarhole National Park, Kodagu, Mysore, Mamallapuram
Experience the most dramatic scenery in South India on this winding journey through the high spots of the Western Ghat range. Coffee and tea plantations, teak forests and soaring peaks characterize the road north through the hill stations of Coonoor, Ooty and Wayanad. After three nights in the region's premier national park, Nagarhole, you'll enjoy a relaxing stay on a working coffee estate before descending to Mysore, South India's 'city of culture'. An express train ride to Chennai (Madras) and restorative spell on the beach at Mamallapuram, visiting the great Pallava ruins and stone carving workshops dotted around the village, brings to the tour to a satisfying conclusion.
Holiday Types
Cultural Tours Wildlife Holidays
Suggested itinerary
Day 1
UK
Fly overnight from London to Bengaluru (Bangalore).
Day 2
Bengaluru (Bangalore)
On arrival in Bangalore, you'll be met by your TransIndus guide and driver, and transferred to your hotel. Spend the remainder of the day recovering from your journey, perhaps venturing out to explore the local neighbourhood in the evening.
Day 3
Coonoor
Today you'll take a short flight to Coimbatore to begin your tour of the Nilgiris, which starts with a winding, uphill drive to the tea-growing town of Coonoor, where you'll be spending two nights.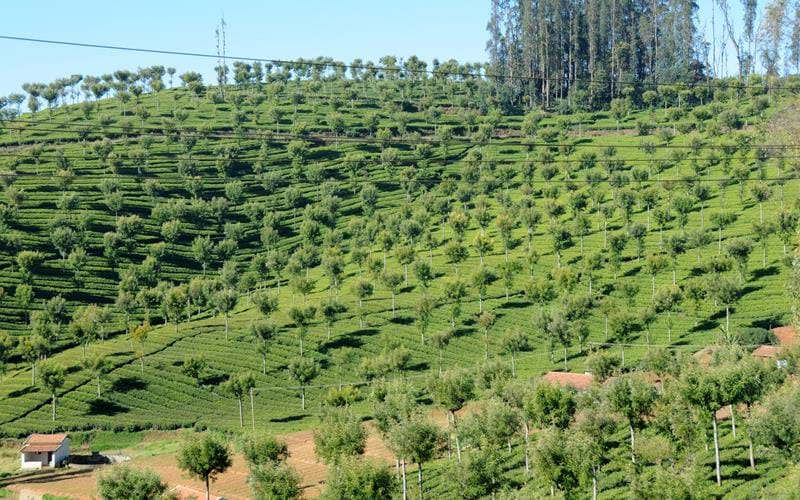 Coonoor is considerably less commercialized than Ooty, and retains plenty of old-world, British-style atmosphere. Surrounded by tea terraces, its bustling central bazaar resounds to the whistle of the steam locomotives chugging at regular intervals up the mountain. The leafy outskirts also holds some particularly lovely hotels.
Day 4
Coonoor
Spend the day exploring the town and its environs, and relaxing in your hotel.
Leisurely guided walks in the woods and to nearby viewpoints occupy the day in Coonoor. Visits to local tea factories and the town's excellent botanical garden are also on the menu if you can tear yourself away from the hotel pool!
Day 5
Wayanad
Take the 'toy train' up to from Coonoor to Ooty, where you'll rejoin your driver for the onward journey to Wayanad in Kerala.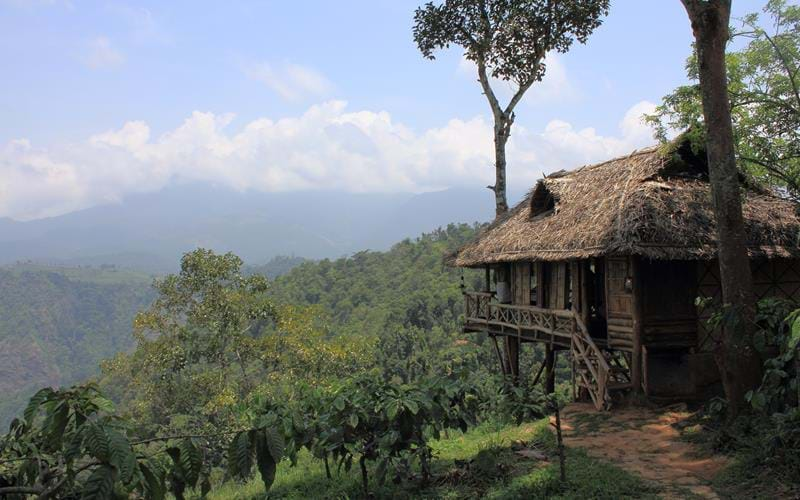 The 'Nilgiri Blue Mountain Railway', to give the line its official title, is deservedly one of South India's great attractions – more for the nostalgia value than its speed and comfort, it has to be said! And no journey through the region is complete without at least a short ride. Only the first section, from the start of the line outside Coimbatore to Coonoor, is these days covered by steam engines, which are replaced by diesel trains for the second, and highly scenic, leg to Ooty.
Day 6
Wayanad
Spend the day exploring the area, with a visit to Edakkal Caves and tours of coffee and spice plantations.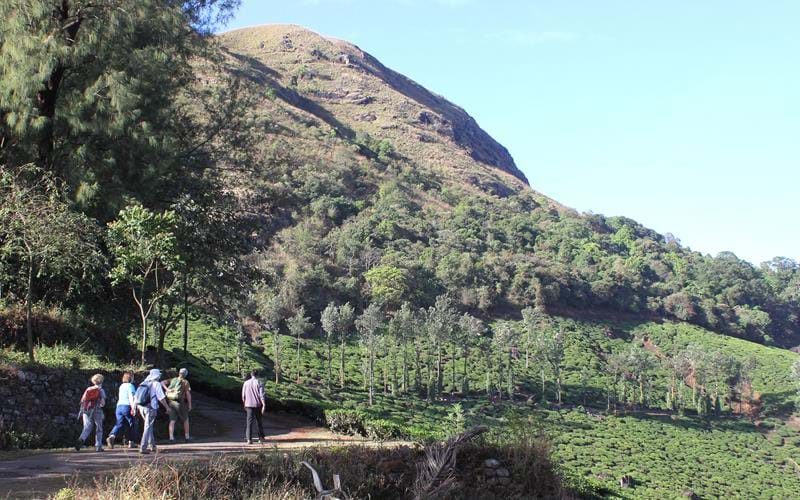 Encircled by seven mountains, Wayanad, in northern Kerala, boasts some of southern India's most superb upland scenery, and a climate that's ideal for the cultivation of tea, coffee and spices. Plantation stays in the outlying forests provide the perfect springboard for safaris to the region's pair of wildlife sanctuaries – Muthanga and Tholpetty – where encounters with herds of wild elephant and Indian bison are virtually assured.
Day 7
Nagarhole National Park
Continue northeast to Nagarhole National Park for a three-night stay.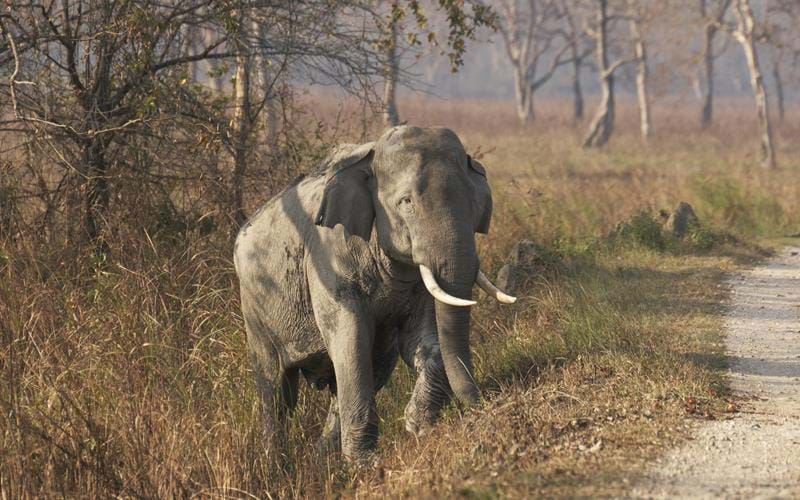 Nagarhole is the best place to spot wildlife in southern India. Created from the private hunting reserve of the Maharajas of Mysore, the sanctuary encompasses a tract of jungle-clad hills and the banks of a reservoir fed by the Kabini River. When water levels are low, elephants are enticed out of the trees to drink, along with herds of deer and antelope, and the predators that prey on them: striped hyena, dhole (wild dog), and tiger! Birdlife is also prolific, with 270 species recorded, among them the endangered Oriental white-backed vulture, Greater-spotted eagle and three kinds of hornbill.
Day 8 & 9
Nagarhole National Park
Explore the park by Jeep safari.
Day 10
Kodagu (Coorg)
Drive to Kodagu (Coorg) for a two-night stay.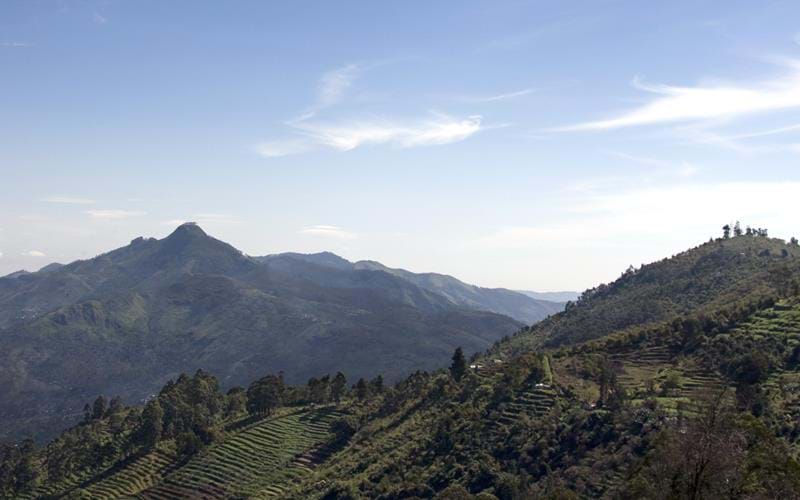 Kodagu ranks among the greenest, most peaceful and lovely corners of upland India. People generally travel here simply to relax and soak up the atmosphere of the forest and coffee estates. Your hotel will be a beautiful haven surrounded by nature, and with a luxurious pool to relax in. For the more active traveller, plantation visits, guided bird watching walks, coracle rides on the river and trips to nearby jungle villages are also on offer.
Day 11
Kodagu (Coorg)
A mix of local sightseeing and relaxing at your hotel will take up most of the day.
A recommended excursion while you're in Kodagu is the day trip to the Bylakuppe Tibetan settlement, where thousands of refugees settled after the Chinese invasion of their homeland in the 1960s. Now the second largest Tibetan town outside the Tibet itself, the township has a population of 30,000. With its 30-feet-tall, gilded statues and exuberant décor, Namdroling monastery is the highlight of the visit. A resident Tibetan guide will be on hand to escort you around.
Day 12
Mysore
Drive to Mysore today for a two-night stay.
Mysore, or 'Mysuru' as it was recently re-dubbed, is popularly known as the south's 'city of culture' thanks to its profusion of palaces, and arts and crafts workshops – a legacy of its status as capital of the Wadiyar dynasty, who ruled the region until 1956. Aside from several extravagant royal palaces and temples, the city holds a particularly atmospheric market, and hilltop temple complex. It's also a great place to sample traditional South Indian cuisine.
Day 13
Mysore
A full day's sightseeing today in Mysore and nearby Srirangapatnam, former island capital of Tipu Sultan.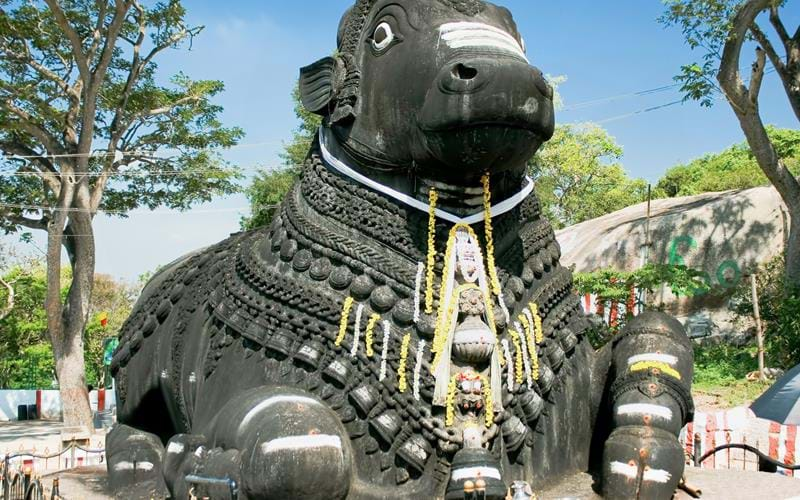 Mysore is dominated by its grandiloquent Maharaja's palace, a building designed in a surreal combination of architectural styles. Beneath its gilded domes, a lavishly decorated interior holds two durbar halls, dozens of royal apartments and temples. On Sundays, the exterior is festooned with thousands of light bulbs – a great photo opportunity. Photographers will also enjoy the city's open-air market, where sandalwood incense and kunkum powder, piled into vibrant cones, are local specialities.
On an island in the Kaveri River, Srirangapatna was the site of the region's capital for more than seven centuries, until the defeat of Tipu Sultan by the British in 1799. Tipu's summer palace, Daria Daulat Bagh, and the dynastic tomb complex, Gumbaz, hold some of the loveliest buildings in south India.
Day 14
Mamallapuram (Mahabalipuram)
Take an express train today from Mysore to Chennai (Madras), where you'll be met by your driver and guide and transferred to the coastal resort of Mamallapuram. Spend the remainder of the day exploring the village and its Pallava monuments.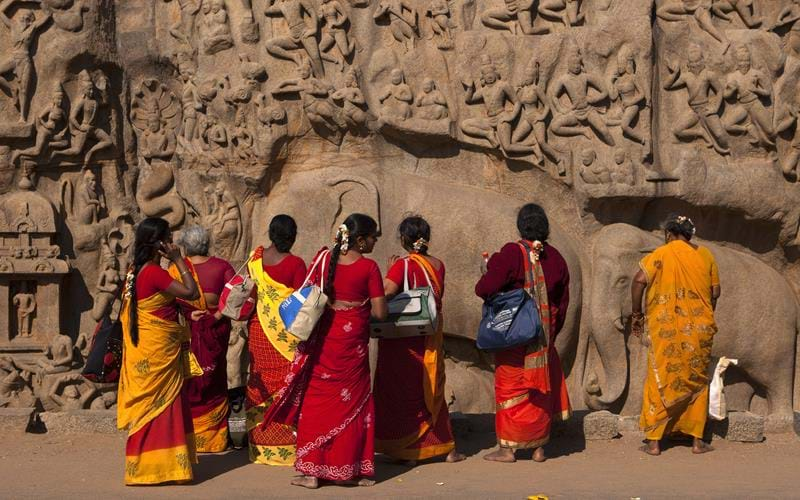 The coastal town of Mamallapuram (formerly known as 'Mahabalipuram') boasts a unique assemblage of ancient remains, the majority of them carved from granite boulders in the time of the Pallava Dynasty (5th–9th centuries), when the site was a major port. The most iconic of them is the Shore Temple, whose eroded sanctuary tower rises imperiously above the beach. Temple chariots (rathas), cave sanctuaries (mandapas) and giant open-air reliefs are also dotted around the village, which is a great place to unwind. Local beach shacks do a brisk trade in fresh lobster, tiger prawns and other fresh seafood.
Day 15
Mamallapuram (Mahabalipuram)
You'll be at leisure today to enjoy a final spot of souvenir shopping, swimming and low-key sightseeing.
Day 16
Mamallapuram, UK
Transfer to the airport after an early breakfast for your return flight to the UK.
Tailor-made Tour

16 days from £3745 per person
What's included

✓   International flights from London
✓   14 nights accommodation
✓   All internal transportation and transfers
✓   English-speaking guides
✓   Breakfast daily
✓   Entrance fees to sites and monuments listed in tour itinerary
Places and Experiences in this tour
Plan your 2022 Adventures
With the world now largely open again, now is the time to begin planning your 2022 adventures in Asia. Our Travel Specialists are ready to take your call and discuss the adventure you have spent the last 2-years dreaming of.
Or call us on 0208 566 3739
TransIndus Brochures 2022
Join our mailing list