Tailor-made Tour

19 days from £4470 per person
Places Visited:
Sulawesi Explorer, Tangkoko Nature Reserve, Tomohon, Kotamobagu, Gorotalo, Moutong, Parigi, Lake Poso, Pendolo, Tana Toraja, Makassar, Ubud (Bali)
Indonesia's least visited island holds a beguiling mix of former colonial ports, superb volcanic scenery, wildlife-rich national parks and fascinating indigenous cultures. This in-depth tour takes in all the highlights, from the tiny tarsiers of the Tangkoko reserve to the eery cliff graves of the Toraja people in the south, ending with a three-night stay in the cultural capital of neighbouring Bali, Ubud.
Holiday Types
Cultural Holidays Wildlife Holidays River Cruising Holidays Family Holidays Honeymoons Beach Holidays Adventure Holidays
Suggested itinerary
Day 1
UK
Fly from the UK to Manado via Kuala Lumpur.
Day 2
Tangkoko Nature Reserve
On arrival, you'll be met by your TransIndus guide and transferred to the Tangkoko Nature Reserve for one night. Spend the remainder of the day recovering from your journey, perhaps venturing out for a short guided walk in the jungle before supper.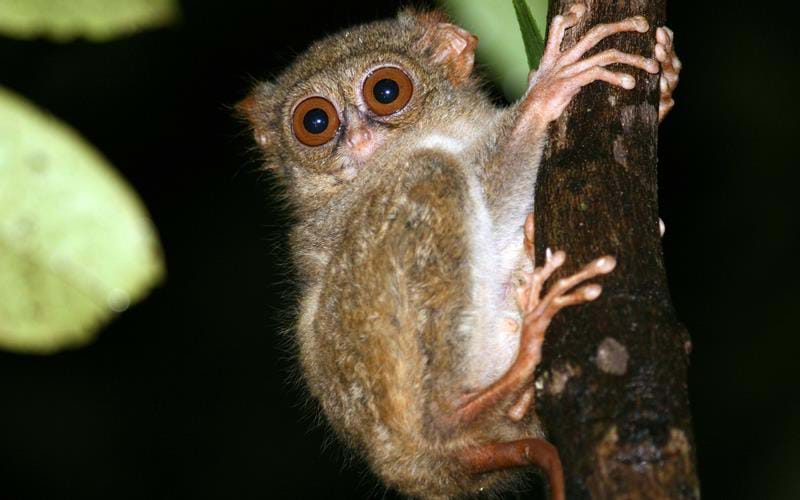 Located at the foot of Mount Dua Saudara, Sulawesi's top national park, Tangkoko encompasses a tract of undulating hills and tropical forest that supports a wide variety of exotic flora and fauna, including tarsier (one of the world's smallest primates), black tail-less monkeys, babirusa pig deer and kuskus (a rare marsupial endemic to the island) – all of which you have a good chance of sighting during your stay.
Accommodation Options
Day 3
Tomohon
Rise early for a walking safari in the park. Black-crested macaques, hornbills and kuskus are commonly spotted in the mornings. Later, drive to Tomohon for a two-night stay.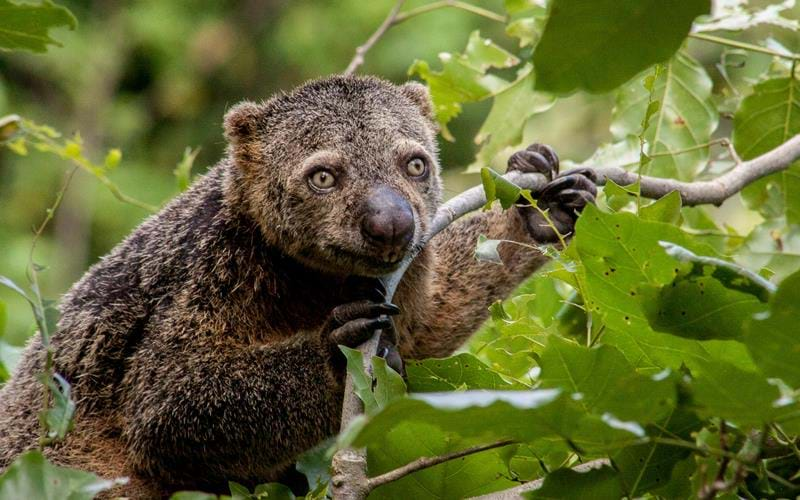 Capital of the Minahasa Highlands region, Tomohon is the second largest city on Sulawesi's northern peninsula. It straddles a major crossroads, at the foot of two soaring volcano mountains, Gunung Lokon and Gunung Mahawu. The majority of the population are native Minahasans, a predominantly Protestant community evangelized by European missionaries in the 19th century.
Accommodation Options
Day 4
Tomohon
Visit Tomohon market in the morning, followed by the Minahasa Highlands and Lake Tondano in the afternoon.
Tomohon's lively fresh produce market is replete with local colour, but not somewhere for the faint-hearted: pythons, flying foxes, squirrels and even dogs are sold in its rather grizzly meat section. A considerably more fragrant prospect is the drive around the beautiful Minahasa Highlands to the south of town, where you'll have the chance to visit potteries and weaving workshops en route to Lake Tondano – a glassy expanse of blue-green water ringed by forested mountains.
Accommodation Options
Day 5
Kotamobagu
Drive to Kotamobagu city for a one-night stay.
A winding, but superbly scenic drive down the coast from Tomoho takes you to the market town of Kotamobagu city, in the centre of the North Sulawesi peninsula, where you'll spend the night. After lunch, press on to the village of Modoinding, on the western shore of Danau Mooat, an impressive crater lake of cobalt-blue water ringed by forested hills.
Accommodation Options
Day 6
Gorotalo
Take the scenic trans-Sulawesi highway to Gorotalo, where you'll spend the night, pausing en route at the ruins of Otanaha Fort.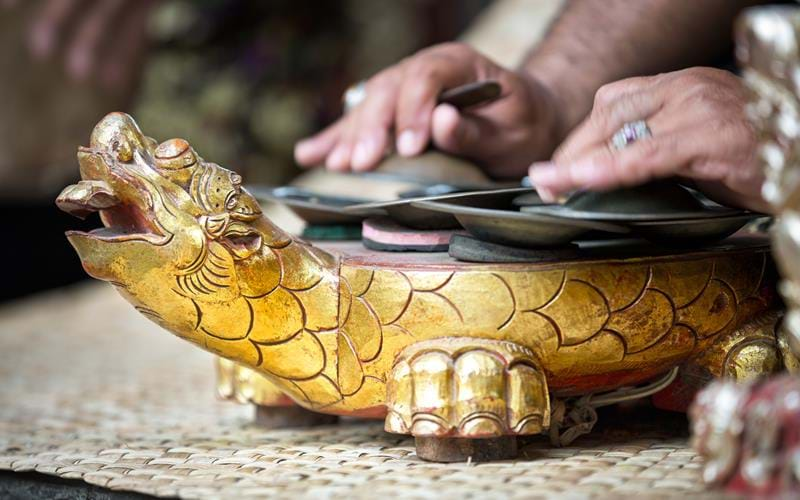 Built by the Portuguese in 1522 for the local Chief, Otanaha Fort is a tiny, circular citadel nestled on a low hill with stupendous views inland across the valley to Gorotalo, where you'll be staying for a night. Lanes lined with splendidly gabled, white-washed, wooden-shuttered Dutch bungalows in the historic centre of the city evoke the faded elegance of the colonial era.
Accommodation Options
Day 7
Moutong
Drive on to Moutong today, for a one-night stay, crossing the Equator at Siney.
Day 8
Parigi
Transfer to Parigi, a small town on the southern coast of the peninsula, for a one-night stay.
Day 9
Lake Poso
Drive to Tentena village on Lake Poso, one of Indonesia's most beautiful freshwater lakes, for a one-night stay.
Cradled by two mountain ranges, Lake Poso's brilliant blue waters provide a scintillating spectacle at the heart of the island. Cocoa, clove and coffee plantations enfold its shores, broken here and there by gleaming white-sand beaches. Tentana – a town of cool breezes and pint-size, white-painted churches – sits at the north end of the lake, where its water flows into the Sungai Poso river. Next to the 210-metre wooden footbridge on the outskirts is a barrage of V-shaped eel traps – one of the area's defining spectacles.
Accommodation Options
Day 10
Lake Poso
Enjoy a boat ride on Lake Poso. Continue to Pendolo town, on the south shore of the lake, in the afternoon for a one-night stay.
Comprising around a hundred houses, a church and few small resorts with cabins facing the water, Pendolo makes a relaxing base from which to explore some of the lesser frequented corners of Lake Poso. Long, narrow stretches of white sand extend along the shoreline, providing perfect spots to swim and sunbathe. And there's an interesting local market, with the usual stalls selling de-haired, wingless fruit bats, charred, fur-free and ready for the pot!
Accommodation Options
Day 11
Tana Toraja
Drive to Tana Toraja today for a three-night stay, pausing at a couple of waterfalls along the way.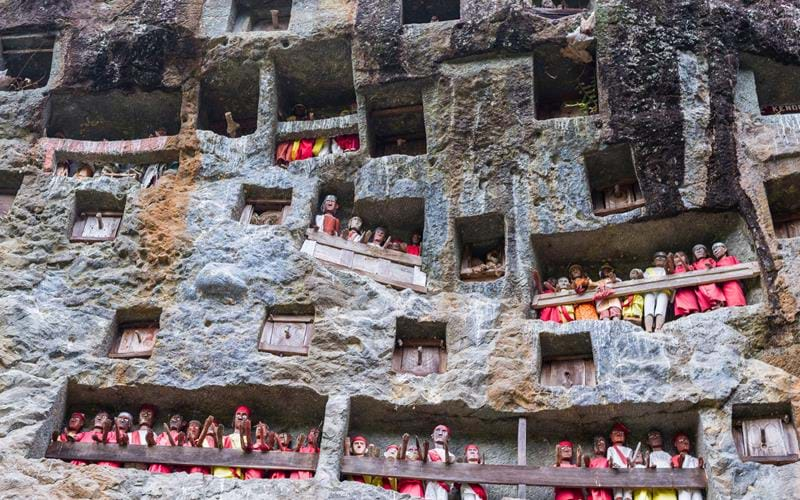 The traditional homeland of the Toraja people, known as 'Tana Toraja', tops most hit lists of visitors to Sulawesi, and with good reason. Evangelized only in the 1900s, the Toraja retained their traditional beliefs and way of life for longer than most ethnic minorities in Indonesia, and even today, a century after being evangelized by Dutch and American missionaries, they still maintain old-style rice barns and longhouses, and routinely practise blood sacrifice of water buffalo and pigs for funerals and other festivities. A visit to this fascinating corner of Asia yields vivid insights in its indigenous traditions.
Accommodation Options
Day 12
Tana Toraja
Enjoy a compelling full day's guided tour of the Tana Toraja.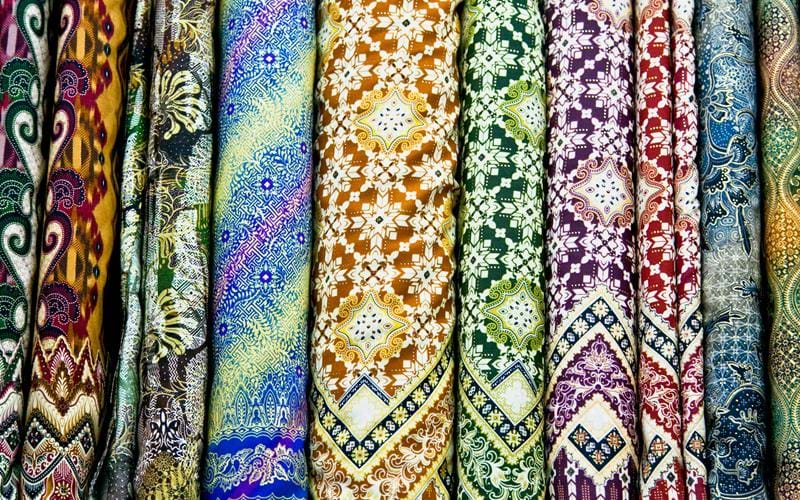 As well as experiencing the bucolic rural landscape of this mountainous rice-growing region, you'll have the chance to see a traditional Torajan 'hanging cemetery', with cave graves carved from sheer cliffs where life-sized, painted-wood effigies of the deceased peer down eerily from little galleries. You'll also be shown a couple of Torajan villages featuring thatched, gabled rice barns, longhouses and workshops where traditional Torajan textiles are woven by hand.
Accommodation Options
Day 13
Batutumonga, Pallawa and Sa'dan
Take an excursion to Batutumonga, Pallawa and Sa'dan today.
Glorious views extend over swirls of rice terraces to the Sa'dan Valley from Batutumonga, a village set on a high, thickly forested ridge. It's a great place to take a short walk and pause for lunch. Pallawa boasts a particularly striking avenue of traditional stilted rice barns and houses, whose entrances are adorned with racks of buffalo horns. Weavers are often to be found working in the shade of the larger buildings. Sa'dan is beautifully located at a bend in the river of the same name, and retains a number of lovely Toraja dwellings where you'll be invited in for coffee, a fried banana or coconut sweets.
Accommodation Options
Day 14
Makassar
Drive to the port city of Makassar, in southern Sulawesi. Having checked in to your hotel, embark on a whistlestop tour of the main sights, including Fort Rotterdam and the modern 'Floating Mosque' of Amirul Mukminin.
One of the best preserved Dutch citadels in Asia, Fort Rotterdam dates from the 17th century and retains a bumper crop of colonial-era buildings. You can walk sections of the old ramparts, and enjoy a visit to the Museum Negeri La Galigo housed inside the fort. At sunset time, head across the city to kilometre-long Pantai Losari promenade, which leads to the striking, twin-domed Masjid Amirul Mukminin, or 'floating mosque' – Makassar's pride and joy.
Accommodation Options
Day 15
Makassar
After breakfast (time permitting) head to Makassar's port district, Pelabuhan Paotere, to see the Bugis sailing ships and enormous fish market – one the largest in the country. Then transfer to the airport for your flight to Bali.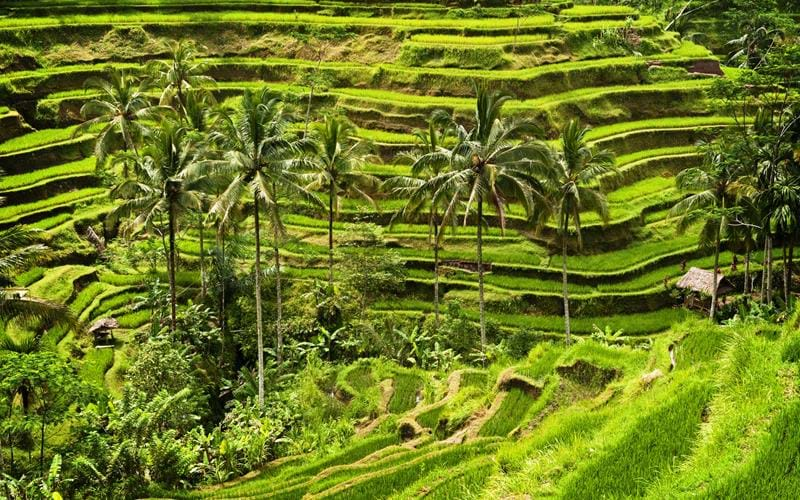 On arrival in Bali you'll be met by your TransIndus guide and driver, and transferred inland to the town of Ubud, where you'll spend three nights. Ubud is the place to experience traditional Balinese dance and ritual arts. The town is jam-packed with absorbing little stalls, boutiques and crafts workshops where you can watch artisans at work and browse an astonishing range of quality local handicrafts. The thatched villages around it offer windows on the island's more traditional way of life, as well as plenty of scope for forest walks, white water rafting, bird spotting and encounters with long-tailed macaques.
Accommodation Options
Day 16
Ubud
Spend the day exploring the temples and cultural villages of Ubud.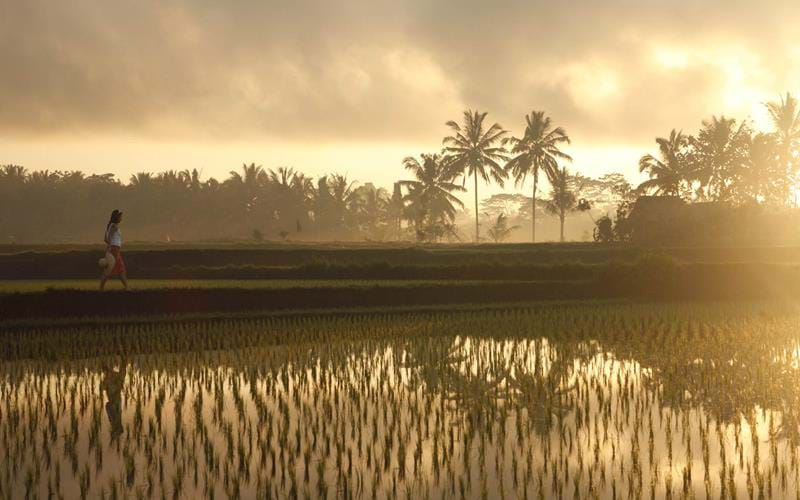 One of most magical places to start your day's sightseeing is the town's beautiful Botanical Park, a wonderland of lilies, weeping figs, orchids and rainforest plants. Linger for lunch at the Chocolate House Café, housed in century-old teak hut. Then sample the local art scene at the Neka Art gallery and, later, call at Threads of Life, which stocks a superb range of fine traditional textiles. Another must-see is the Sacred Monkey Forest Sanctuary, on the south side of town, where over 200 macaques congregate in a patch of dense forest scattered with old stone shrines.
Accommodation Options
Day 17
Ubud
Another day to explore the town's art scene and traditional crafts – or simply relax back at your hotel.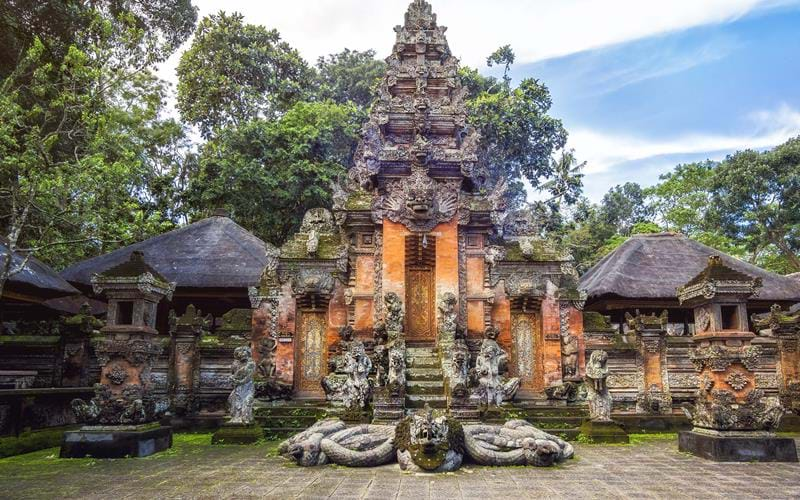 Ubud is the perfect place to enjoy a Balinese massage. The spa at the Hotel Tjampuhan, housed in a former royal guesthouse overlooking the Gunung Lembah Temple and river, is one of our favourites thanks to its delightful traditional architecture. Later, experience Balinese dance in the Puri Saren Palace, accompanied by live Gamelan music and performed against a backdrop of beautiful old temples. While you're waiting for the show to start you can wander around the adjacent Water Palace, with its pretty tropical lily ponds.
Accommodation Options
Day 18
Ubud
It's time to say goodbye to Bali as you drive to Denpasar airport in the afternoon to catch your flight back to the UK.
Day 19
Ubud, UK
Arrive in the UK in the morning.
Tailor-made Tour

19 days from £4470 per person
What's included

✓   International flights from London
✓   16 nights accommodation
✓   All internal transportation and transfers
✓   English-speaking guides
✓   Breakfast daily
✓   Entrance fees to sites and monuments listed in tour itinerary
Places and Experiences in this tour
Plan your Next Adventure
With the world now largely open again, now is the time to begin planning your next adventures in Asia. Our Travel Specialists are ready to take your call and discuss the adventure you have spent the last 3 years dreaming of.
Or call us on 0208 566 3739
TransIndus Brochures 2023
Join our mailing list