India 26.05.2015 Transindus
Situated in the northwestern part of South Asia is Kashmir and with it comes a huge amount of diversity.
During the 19th century, the area was only denoted as the valley between the Great Himalayas and the Pir Panjal mountain range. However, over the years it has expanded to include a much larger area which includes the Indian-administered state of Jammu and Kashmir. It is made up of Jammu, the Kashmir Valley and Ladakh.
The control over Kashmir has been disputed for many years with India and Pakistan constantly contesting each other as to which owns this piece of land. It has led to three wars including the Indo-Pakistani Wars of 1947, 1965 and 1999. Tensions have eased in recent years and it has become a great place to explore if you are looking for something a little different.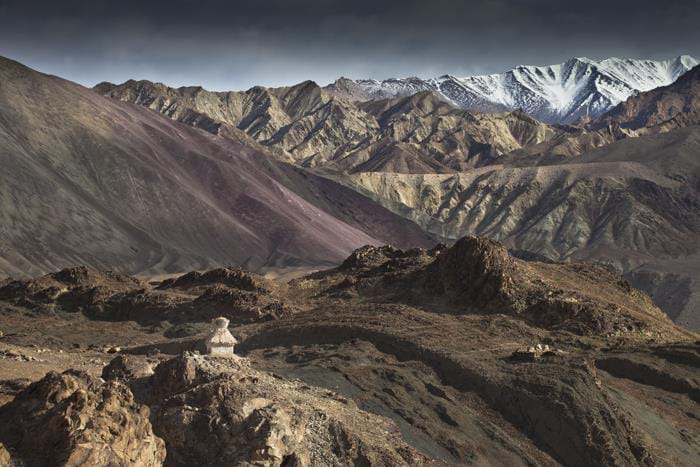 Landscape
Kashmir sits in the shadow of three mountain ranges of the Himalayas - Karakoram, Zanaskar and Pir Panjal. This makes it an exciting place to go hiking and perfect for those of you that want a more adventurous break over the summer months.
This magnificent landscape is complemented by tranquil rivers, lakes, luscious meadows and meticulously kept gardens. Many have described Kashmir as a 'Paradise on Earth' while others have dubbed it the 'Switzerland of the East' thanks to its stunning beauty, which seems effortless at times.
However, the Mughal emperor summed it up perfectly when he described Kashmir as "gar firdous bar-ru-e-zamin ast; hamin ast, hamin ast" which translates to "if there is paradise on this earth, this is it, this is it".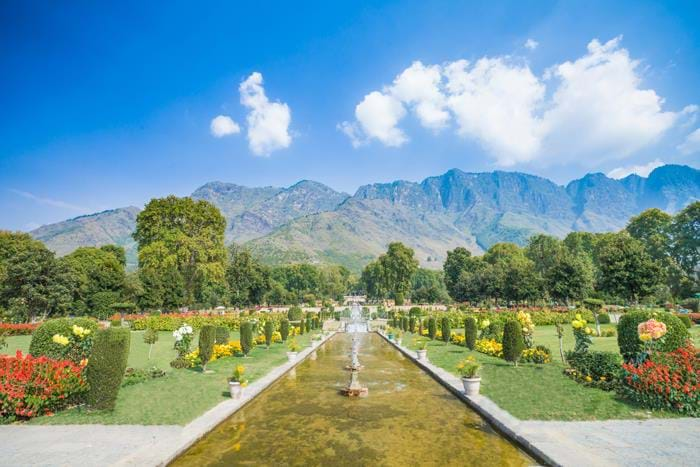 Thajiwas Glacier
When it comes to awe-inspiring sights, Kashmir provides them in an abundance, none more so than Sonamarg. Translated as 'Meadow of Gold', this breathtaking landscape is home to the Thajiwas Glacier. Looming over the valley below, this glacier is as accessible as it is wondrous.
From the Srinagar-Ladakh Highway, you can trek up and down the glacier in around five hours. However, if you do not have as much time you can instead ride a pony part of the way there and walk the rest. Pony owners will charge roughly 600 rupees (£6) but you can barter this down further.
Thajiwas Glacier and Sonamarg provide the perfect example of Kashmir's natural beauty. It is no surprise that this landscape has been the backdrop for many Bollywood films over the years.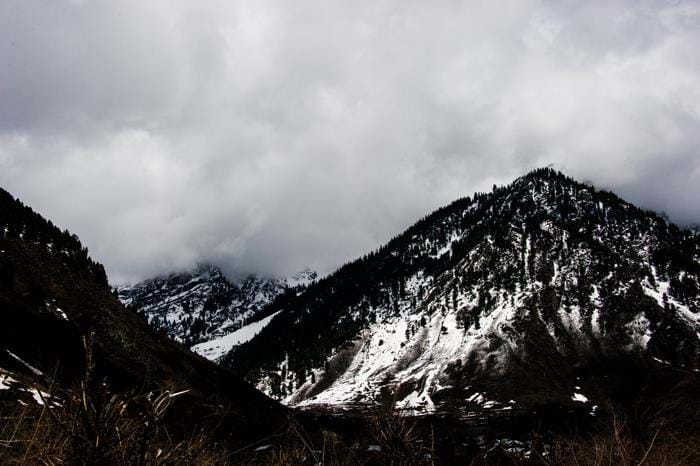 Dal Lake
Sticking with the spectacular landscape theme, in Srinagar you will find the tranquil Dal Lake. Stretching over 15km, this lake is often referred to as the 'jewel' of the area and reflects the snow-covered peaks of the Pir Panjal mountains. Natives and tourists alike happily float along in one of the many houseboats that populate Dal Lake.
For years, locals have been using this space of water to trade or transport goods from one end to the other. Over the years, visitors have begun making it an absolute must when exploring the region.
If you want to get to know this amazing natural sight a little more then you can hire shikaras (gondola-style taxi boats) for tours around the lake. This takes in the floating gardens and even the floating fruit and vegetable market, a unique quirk to this corner of Kashmir.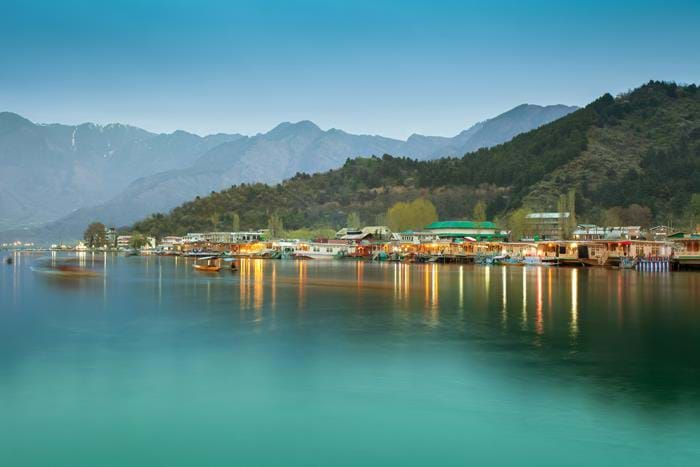 Pahalgam
Around three hours away from Srinagar is Pahalgam, or the 'Valley of Shepherds' as it locally referred. Like the Thajiwas Glacier, it has provided the backdrop for many a Bollywood film including Betaab. However, it is better known for being the gateway for the Amarnath Yatra which pilgrims flock to every year.
If you want a bit more of a relaxed experience then avoid Pahalgam during July as this is when the pilgrims come to the area. The valley is a gloriously tranquil place with the fresh flowing Lidder River making its way through and set against the majestic snow-capped hills that dominate the horizon.
Entry to the valley costs around ten rupees and you can do everything from trout fishing to river rafting to golfing.