India 27.03.2014 Transindus
The Indian state of Kerala is a prime holiday destination for culture vultures. While being very modern in many ways, Kerala is well-known for the importance it places on tradition - something that is easily spotted when you consider poorams. 
We'll be taking a look at these today, as well as talking in a little more depth about one of the best-known: Thrissur Pooram. 

What is a pooram? 
Temple festivals are very big in Kerala, and every temple stages at least one pooram - or annual temple festival - a year. These can vary greatly in terms of size, but they all have features in common. For instance, they always include elephant parades, firework displays, ritual art forms and drum orchestras. 
Vibrant, atmospheric events, poorams are a real joy for visitors to see - they give you a chance to utterly immerse yourself in local culture. What's more, because these are held at various temples throughout the year, there's nearly always one going on somewhere. The grandest of them all, though, and the one that travellers should really strive to see, is Thrissur Pooram.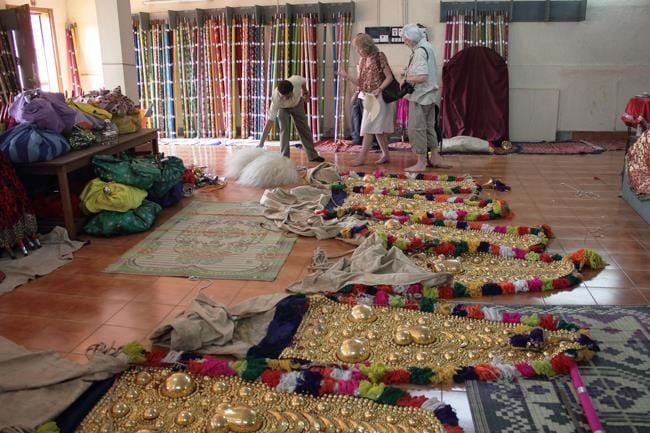 What is Thrissur Pooram? 
Thrissur Pooram is a temple festival that is, of course, held in Thrissur. Each year, it's staged in either April or May (it's actually timed to fall in the Malayalam month of Medom) and lasts for 36 hours. Often described as the 'mother of poorams', Thrissur Pooram attracts thousands of local spectators and international visitors alike, giving this festival an absolutely incredible atmosphere. 
What's particularly nice about Thrissur Pooram is that it's a real community event - people from all sorts of different religions take part, giving it a really inclusive, welcoming feel, and a true air of celebration. You'll be able to drink in all the classic elements of a pooram here, including grandly-outfitted elephants, fireworks and parasol displays.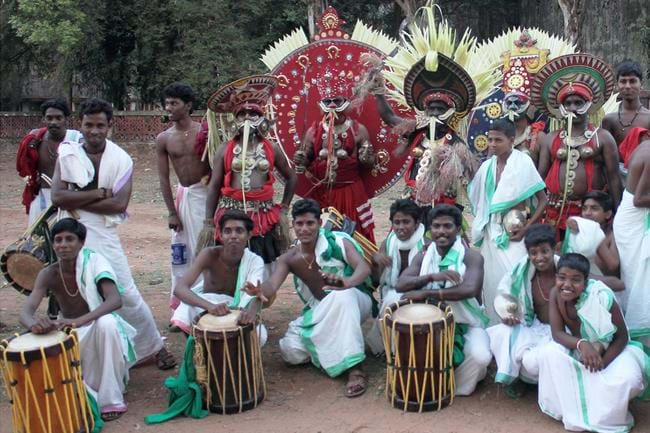 What should I expect? 
At Thrissur Pooram you should expect a spectacular mix of elephant parades, music and dance. In fact, two groups pit themselves against each other to deliver the most lavish decorations and best musical performances - something that means you can expect a real show! 
The festival is held at the Vadakkumnatha temple - an attraction in itself, really, because it's a classic example of Keralan architecture. Among the highlights of the festival is the parade of elephants, especially as the best elephants in the state are sent here to participate. Expect lavish costumes, including decorative headdresses known as nettipattam, and plenty of colour.
Another key element is the ilanjitharamelam or drum orchestra. People come together to participate or just dance along to the beats created by traditional Keralan instruments. 
The kudamattom is another key highlight and a real joy to watch; this competition involves the swift movement of colourful parasols, looking almost like a dance. Making this all the more impressive is the fact that it's done by people sat on top of the elephants. 
The festival is rounded off with a stunning fireworks display. After 36 hours of revelry, you may be tired, but don't miss this absolutely beautiful part of the festivities.