India 25.04.2017 TransIndus
For aficionados of Indian monuments, architectural historian George Michell and his archaeologist partner, John Fritz, need no introduction. For the past forty years or so, the pair have been documenting ancient sites across the country, and writing about them in a series of landmark books.
Their guide to Hampi (2004) is regarded as the definitive work on the Deccan's greatest ruined city, while George's Blue Guide to South India is the Bible for anyone exploring off-track regions such as Chettinad - the subject of his latest, lavishly illustrated coffee-table tome.
TransIndus caught up with the pair recently and asked them for their top South India travel tips. It will come as no surprise to fans of their work that all the places they picked lie in Karnataka.

Hampi (John)
We've spent 22 years mapping every square metre of ground at India's greatest ruined city, which from the moment I first went there with George in 1980 resonated with a romantic view of archaeology I'd gained from reading books in my childhood. To date we've identified 35,000 features. One of my favourites is a sacred shrine on a ridgetop just northeast of the famous Elephant Stables in the Royal Enclosure. A flight of stone steps leads to a ledge from where you get a spectacular view over the lush, irrigated valley below.

Mudgal (George)
This circular hilltop fort, overlooking a remote village three hours' drive south of Hampi, makes a delightful day trip. Its walls and bastions are remarkably well preserved and the surrounding landscape is magnificent. If it were in France, the monument would be a three-star site in the Michelin green guide, but in India is almost completely forgotten.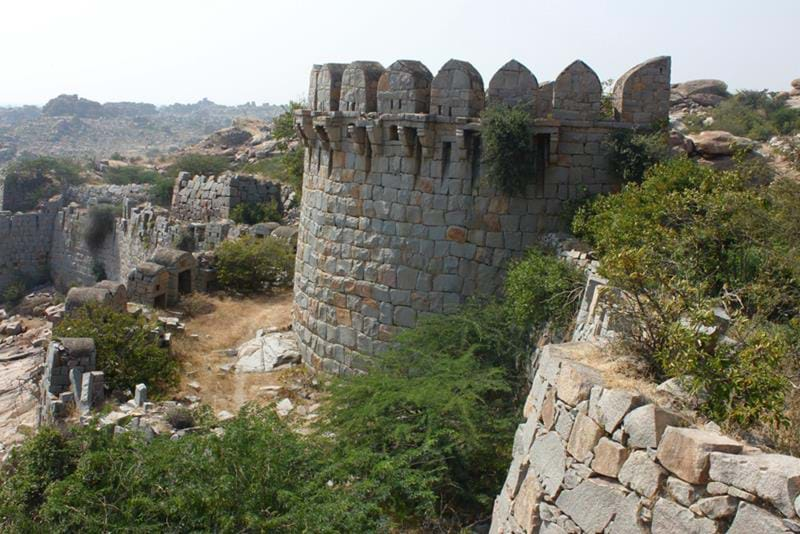 Taj Madikeri, Coorg (John)
We once led a tour along India's southwest coast, which veered inland to visit the little-known enclave of Coorg. This Taj hotel, in the hills outside the region's main town, Madikeri, offered a perfect spot to unwind. Being a keen swimmer, I particularly loved its huge pool, which afforded far-reaching views over the surrounding coffee plantations.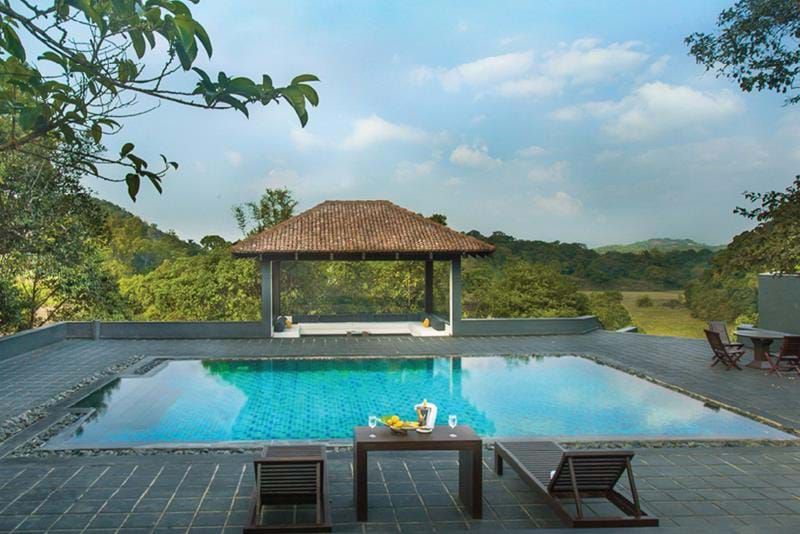 Mahakui, near Badami (George)
Few travellers make it to Badami in northern Karnataka, and fewer still to nearby Mahakui, a tiny, forgotten pilgrimage spot featuring a spring-fed bathing tank and a cluster of 6th and 7th century Hindu temples - a heavenly oasis that remains 'out of time' where worshipers can be anointed in the holy waters.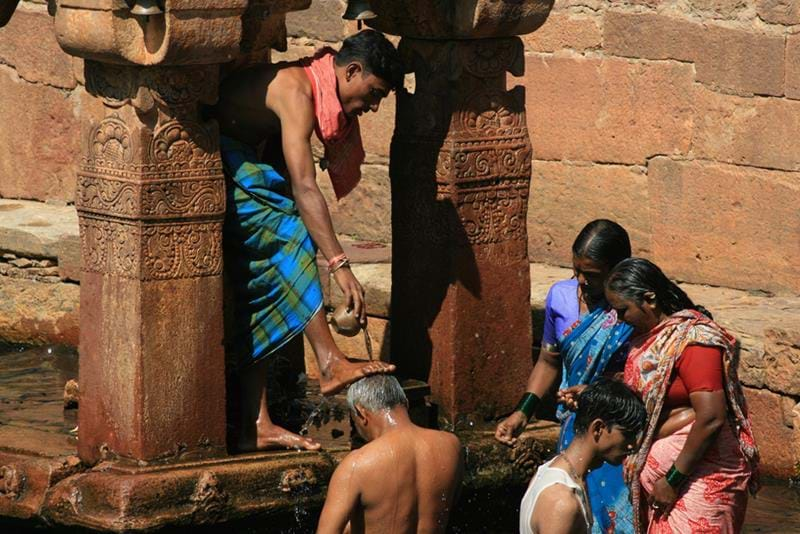 Kavale Durga, near Shimoga (George)
This is one of the most fantastic, romantic, unknown hillforts in southern India. You reach it via a winding path through the jungle and when you get to the top are rewarded with a beautiful 17thcentury Nayak shrine featuring two slender lamp columns.

Bidar (George)
You have to travel a long way to reach it, but Bidar is the most spectacular medieval city surviving in India. The old streets retain many centuries-old facades, some with traditional wooden balconies. And, best of all, a resplendent fort whose highlight is a wonderful palace retaining some fine, original woodcarving.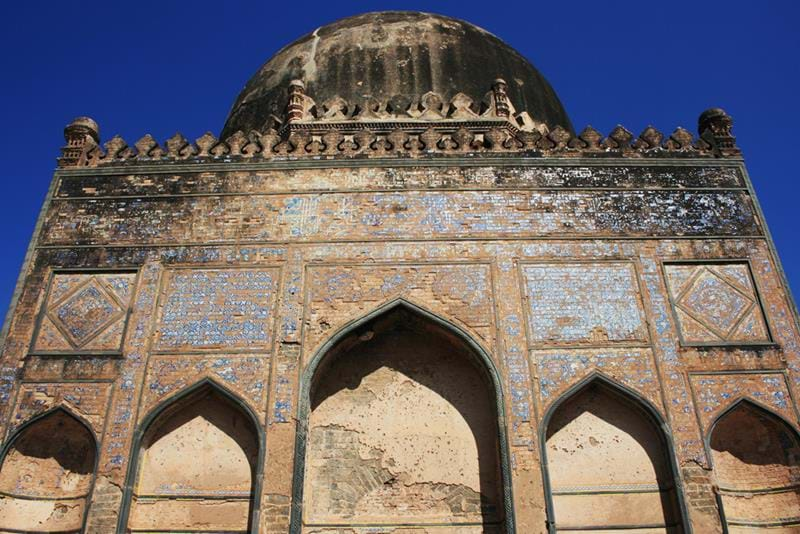 Hasta Shilpa Heritage Museum, Manipal (George)
Brainchild of a retired banker named Vijyanath Shenoy, Hasta Shilpa comprises a vast collection of traditional houses, palaces and treasuries which have been painstakingly reconstructed and furnished in authentic style. They're laid out along a street. It really is an extraordinary collection. The highlights for me are the life-sized wooden folk deities, the horde of extravagantly framed and bejewelled Tanjore paintings, and the impressive exhibition of Ravi Varma prints.

Kanakagiri (George)
Every now and again in India, something utterly remarkable comes to light in a completely far-flung spot, which may once have been an important regional capital but is now the middle of nowhere. This was the case in Kanakagiri, where archaeologists recently uncovered a hitherto unknown Buddhist stupa complex, dating from 2,000 years ago. Among the remnants were 70 or 80 richly carved stone slaps, still crisp, dating from the Shunga period - one of the biggest finds of ancient art in Indian history, yet still completely unpublicized.