India 04.06.2022 Amrit Singh
At Transindus, we are accustomed to exploring our destinations each season to ensure guests experience them at their very best. After a break of more than two years and given the first opportunity, I shot off to the jewel in our crown, India, to discover what had changed and how India has prepared itself for international travellers. ​
The one pervasive thing that stood out head and shoulders over my 30-day, 3000-mile journey across Kerala, Delhi and Rajasthan was the fresher, greener look and feel of the country. Clearly, one of the few positives of the Covid related lockdowns as nature reclaimed its rightful place. The other was the buoyancy of the travel sector which has flourished with near 100% occupancies since the lifting of domestic restrictions last summer. Unable to travel overseas, Indian holidaymakers discovered their own backyard and have enjoyed its immense diversity for themselves.
From my arrival in Cochin at the worlds first airport to be entirely powered by solar energy, the air was filled with a great sense of optimism as my dear friend and man on the ground, Sinna, received me. Almost a thousand other delegates arrived simultaneously, ahead of a 2-day travel industry convention, the largest since 2019, to relaunch international travel. Kerala had missed its visitors as much as we had missed Kerala, and it was clear that it is ready to welcome us back with its usual warmth, charm and hospitality.
Having lived in Kerala and it visited a thousand times I had not expected to find too much change but was delighted with what had evolved.
Here are my Top 6 mesmerising experiences in the lesser-visited northern, Malabar region of Kerala and the most exciting new additions around Cochin, which I am sure you will love as much as I did.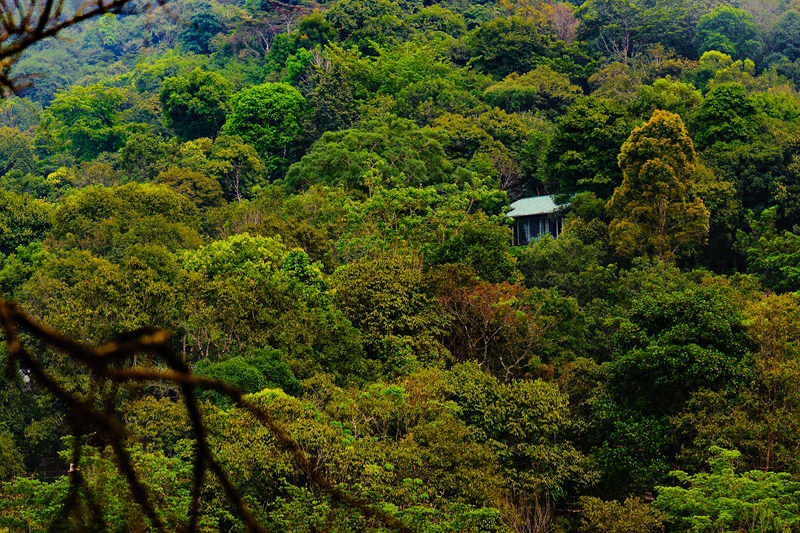 Wayanad - Cool and Wild
My first stop was one of the worlds top eight biodiversity hotspots. Nestled high among these pristine peaks of the Western Ghats at Wayanad, I discovered some of the most inviting experiences this region offers. Here spectacular rainforests support a great variety of flora and fauna.
A vast array of birds both common and rare dominate the canopy and skies while herds of elephants roam the forest floor. Civets cats, monkeys, sloth bears, monitor lizards and a host of snakes and frogs straddle both. Tigers and leopards also thrive in these parts but are much harder to site. Rarely seen, several indigenous tribal communities continue to follow their traditional way of life in these parts but their presence is felt in the forests as they maintain a delicate balance with nature and urban man. 
Looming high above Lakkidi, Wayanad and set deep in the forest sits the latest CGH-earth's latest experiantial property, Wayanad Wild. An intimate jungle lodge, that blends seamlessly into the lush green slopes of the rainforest at 2900 feet. Admittedly not the easiest to reach, its reward is an invitation to experience nature at its best. My newest best friend, David Raju, a renowned naturalist, photographer and co-author of The Photographic Field Guide: Wildlife of Central India & Wildlife of South India, heads a dedicated team of wildlife experts and enthusiasts focused entirely on helping visitors experience and enjoy the forest. 
Early morning birdwatching, late-night jungle walks, safaris through the jungle and a range of gentle and more challenging treks to nearby peaks, plantations and villages ensure you miss nothing that happens in the jungle. And after a glorious evening, naturalists and guests gather to chart daily sightings and enjoy nature talks and presentations.
I could not recommend it more for all nature lovers and an absolute haven for birders. Best of all, the lodge can be enjoyed throughout the years as summer temperatures at this altiitude remain mild.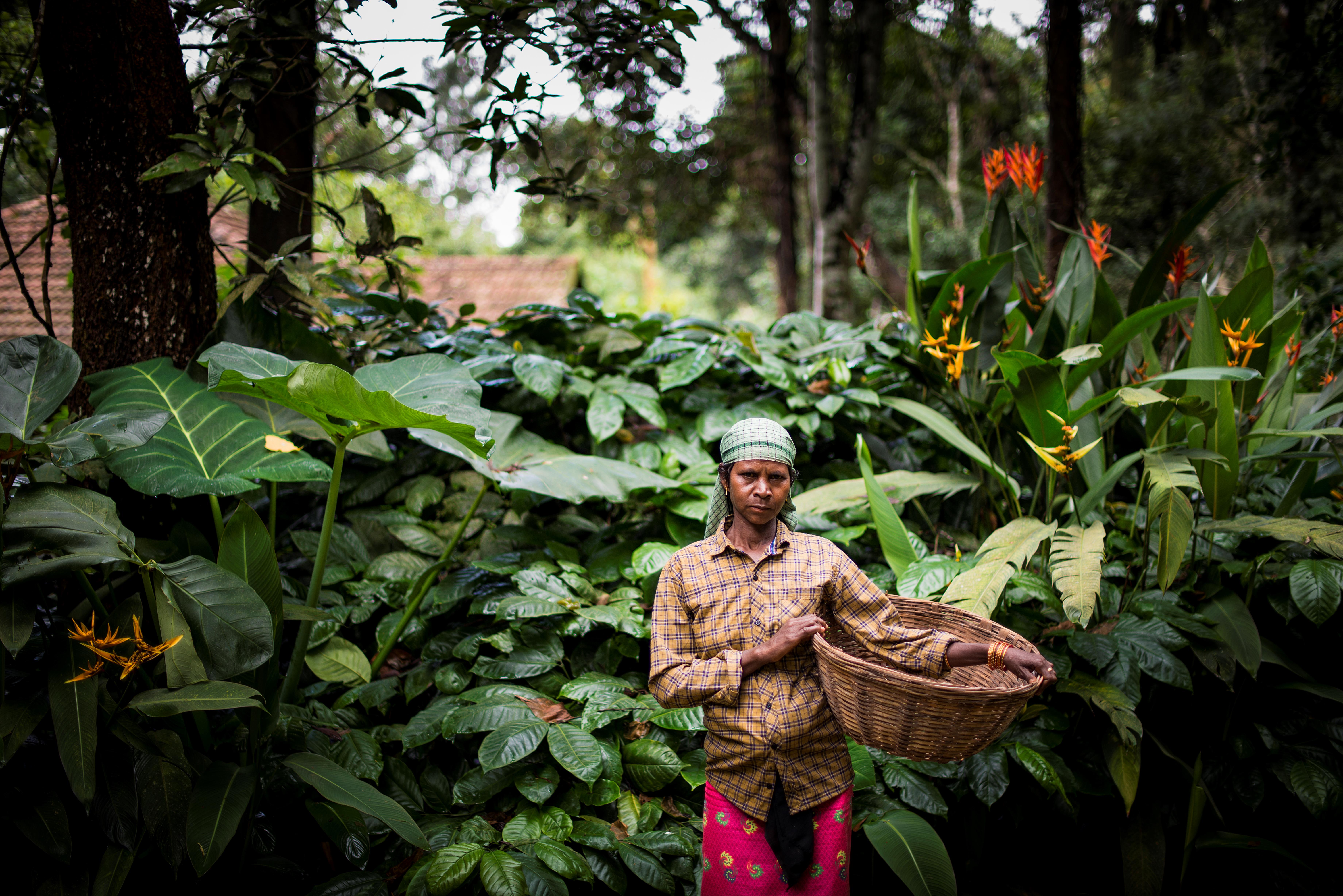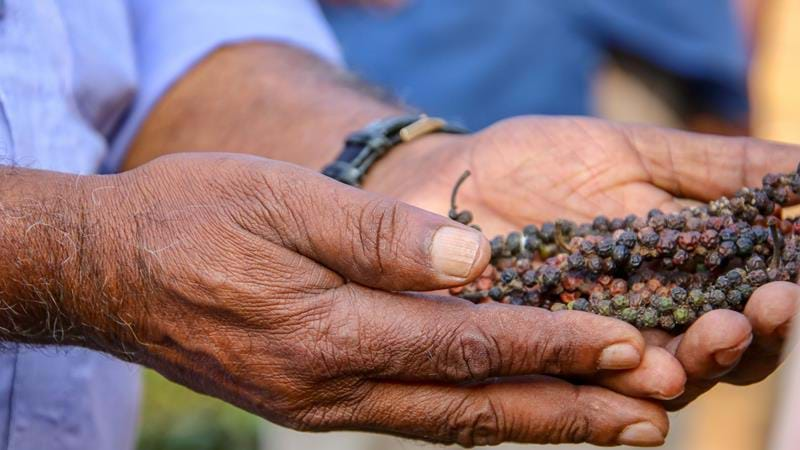 Malabar Spice Trails
Slide a little way down from the mountain range to Sultan's Bathery, the site of Tipu Sultan's battle with British forces. Here, the forest gives way to Coffee, Tea and spice plantations where trees and bushes imported close to 300 years continue to be propagated and cultivated alongside indigenous spices like pepper, cardamom, vanilla, ginger, mace and more.
Surrounded by lakes, traditional farms and walking trails, this region is a great base for walking and hiking holidays, jeep safaris, coracle rides, canoeing, fishing and of course birdwatching. There are also opportunities to experience tea, coffee, spices and essential oils being processed. 
My pick of the estates would have to be Pepper Trails, a 250-acre estate established in the 1800s by a Scottish planter, Colin Sumesh McKenzie, devoted predominantly to the cultivation of coffee, rare spices and aromatic plants used in the making of essential oils.
Accommodations are luxurious whether you choose to stay in a private pool villa, glorious tree houses within the forest canopy or McKenzie's original bungalow, beautifully restored and with Anand, your host casting an eye over each element of your stay, the whole experience is simply exceptional.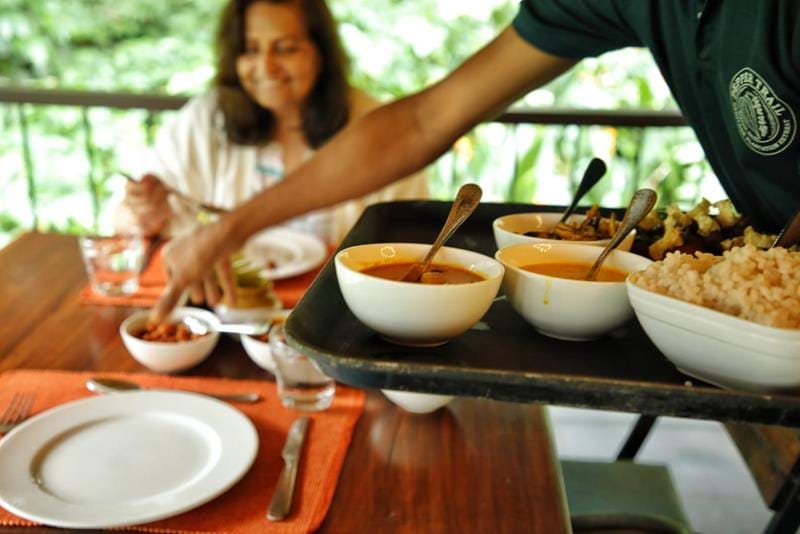 Malabar Cuisine
Food alone is a reason enough to visit Kerala and in particular the Malabar region.  The lightly flavoured aromatic Malabari Roast Chicken Biriyani and Kadala (Black gram) curries served with Puttu made with rice and coconut are a sensation for the taste buds. It's no surprise Rick Stein, the celebrity chef devoted an entire BBC food series to the cuisine of Kerala.
Blessed with a plethora of gems like pepper, cardamom, cinnamon, ginger, vanilla and turmeric, Kerala, the spice garden of the world and its aromatic cuisine have always attracted visitors from far and wide. Long before European traders reached the shores of Kerala, ancient Greeks, Romans and Arabs navigated long distances over rough seas for its delectable prizes and used them in many ways apart from just flavouring food. Ancient Jewish religious practices used cinnamon for incense while the Arabs created oils and perfumes and the Romans turned them into cosmetics, aphrodisiacs and purifiers.
Traditionally spices are used lightly in Keralan cuisine and based on a profound understanding that all foods and spices have elements of medicinal values that promote wellbeing and long life. These basic principles blended with culinary influences from its traders and other parts of India have evolved into a rich, evocative and sophisticated cuisine that is not only delectable but also great for holistic health.
Make certain you try my favourite, the Manga fish curry, made with fresh mangoes and served with Aripathiri pancakes made of rice flour and Kerala's fast-food equivalent of Thali, which may appear daunting with its numerous dishes of dal, sambar, yoghurt-based curries several vegetables, pickles and poppadums served with a mound of red rice but do give it a shot. I promise you will not regret it but, leave room for Sadhya, a wedding feast extravaganza served on a banana leaf and enjoy eating it with your hands  Enjoy!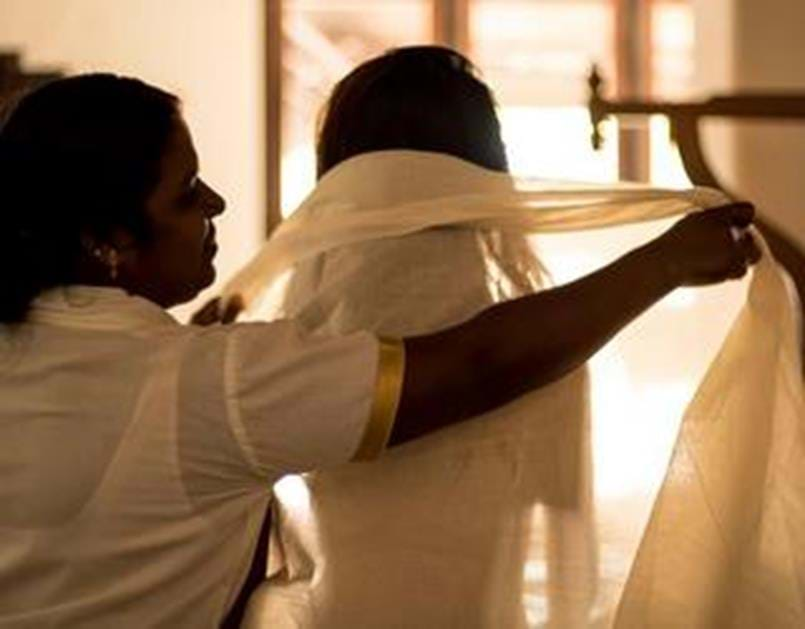 Beaches, Ayurveda, Rest and Rejuvenation
No visit to Kerala is ever complete without a beach stay and an Ayurvedic massage; no part of Kerala is ever very far from a beach and the northern Malabar region of Kerala is no exception. A cluster of quiet and little discovered beach sit along the coast, close to the impressive Bekal Fort, each with a personality and style of its own.  My favourites are...
The Kannan Beach Resort, a small, relaxed and intimate property with direct access to the beach and a homely atmosphere. The beautifully appointed rooms and suites open up to the gardens on two sides to bring in the elements, making it a great place for young families and nature lovers.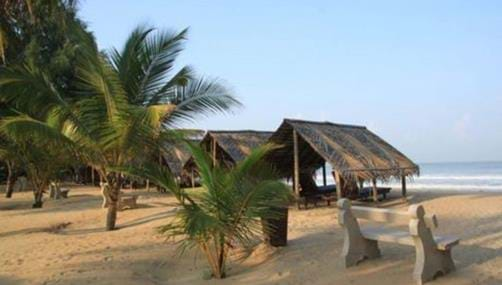 Nattika Beach Resort, an impeccably managed and long standing Ayurveda and yoga retreat with fisherman's cottage style rooms set within manicured gardens,  a private Ayurvedic Centre, medicinal gardens, yoga pavilion, large swimming pool, and an impressive, near empty beach that runs for mikes. The focus here is on wellness and rejuvenation with a targeted, specific, individual care for each guest including balanced meals, exercise, treatments and massage.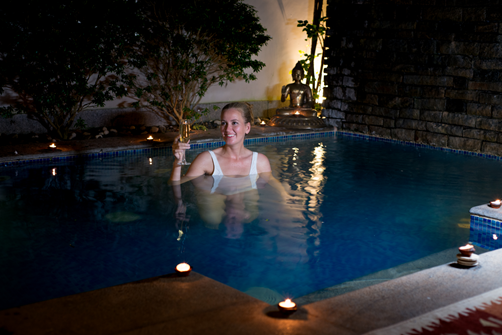 Neeleshwar Hermitage, a luxurious beach front resort located on large 12 acre estate with all the modern facilities you might expect from a significant resort including a multi-cuisine restaurant, pool and a shop selling local hand crafted goods. Consider it a must for those special celebrations.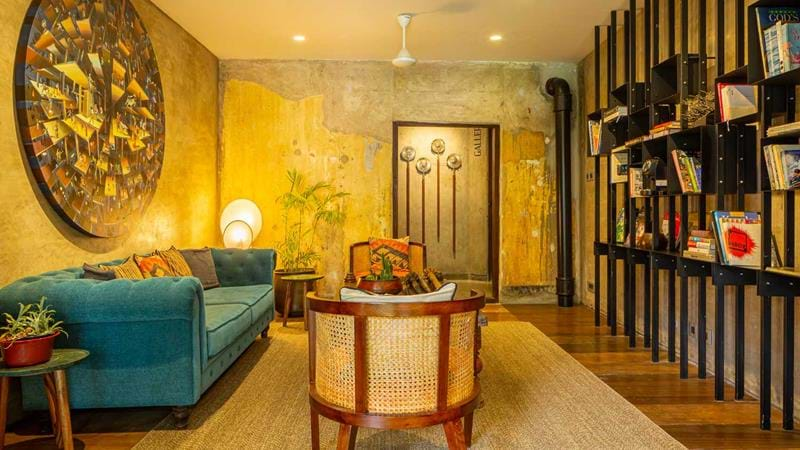 Mandalay Hall of Jew town, Mattancherry
Heading south, to the better known parts of Kerala around Cochin, one of the fastest-growing and most stylish hotel chains in India has made its first mark in Kerala with Mandalay Hall, a must-do experience for those who hoping to enjoy the city's rich and diverse cultural heritage.  Tucked away among the cobbled by-lanes of Mattancherry is a neighbourhood that has witnessed the comings and goings of some great settlers and still retains the marks of their conquests in the form of churches, temples, mosques, synagogues, and colonial buildings.
Here Mandalay Hall is one of a few remaining Jewish homes adjacent to the Paradesi Synagogue. Built-in the 1500s the house has been tastefully restored to bridge Kochi's past with the present. Each of the luxurious five-bedrooms boutique property displays artworks by handpicked artists, with the small museum shop and gardens offer tiny glimpses of the city's past.  The real joy of staying at the Hall is being able to step into history and enjoy a wealth of local experiences from your doorstep, including the numerous stylish markets, boutiques, cafes, galleries and antique shops.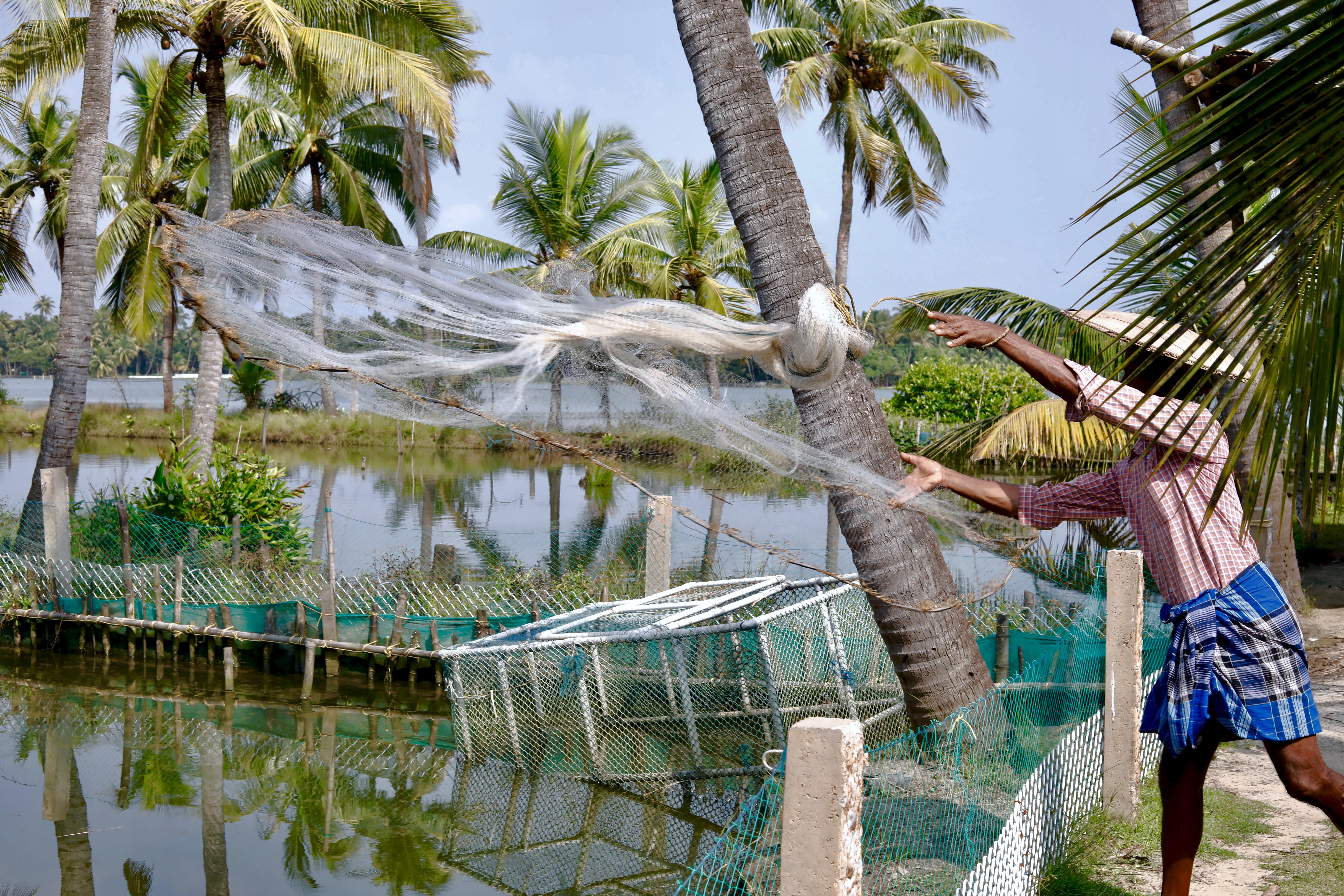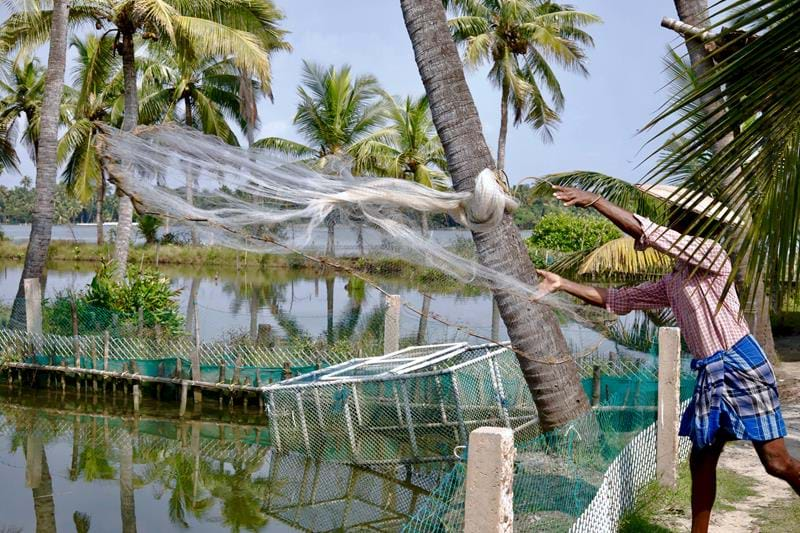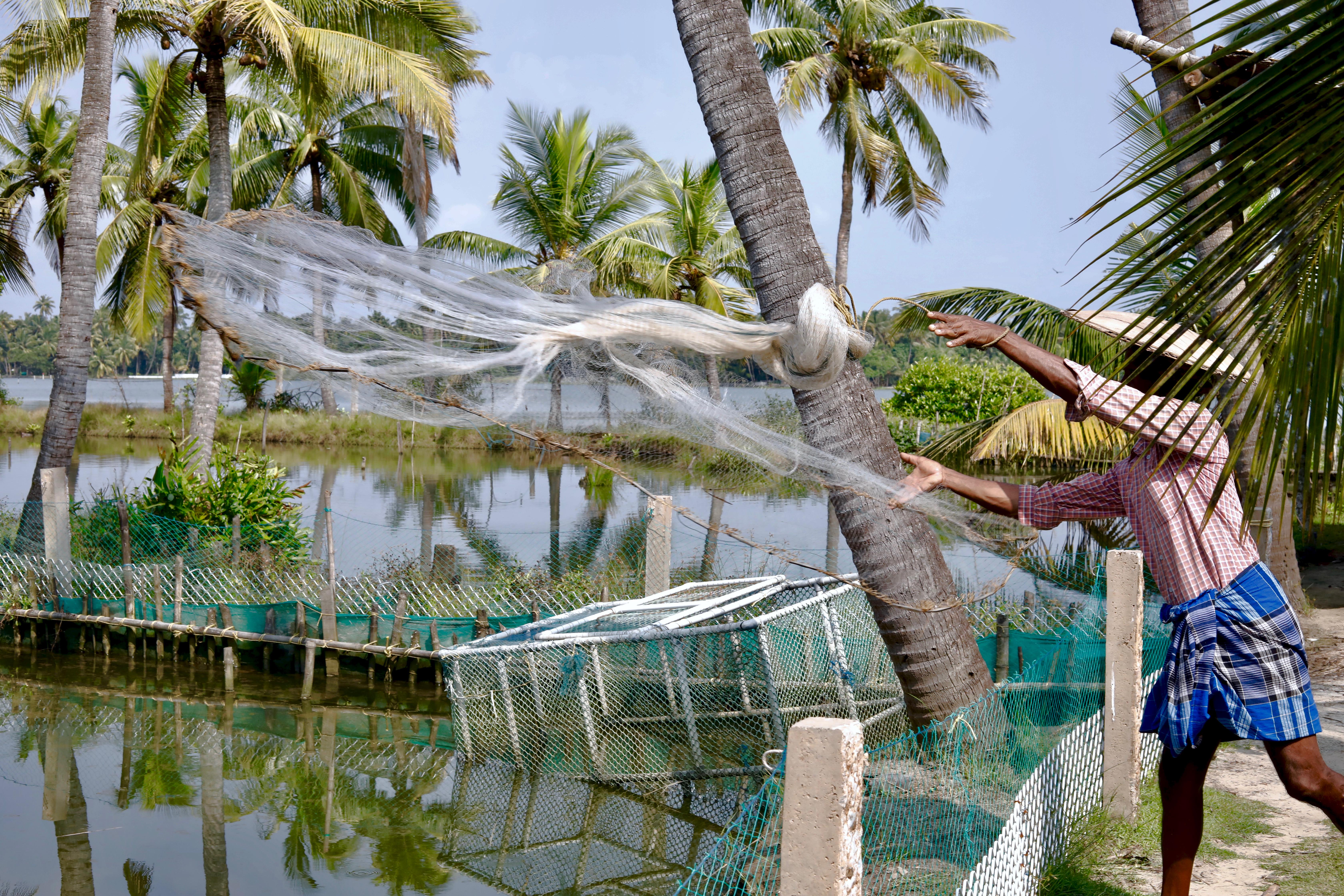 Backwaters of Kerala, with a difference 
A relaxing cruise along the serene backwaters of Kerala in a rice barge usually forms an integral part of most itineraries. On this visit I discovered an entirely different side to Kerala's backwaters just a short distance outside Kochi, with opportunity to experience life in the backwater at close quarters.  Curated especially for us, guests can join local fishermen at work on their fishing nets, have fish caught to order for your supper, enjoy evening walks through the villages to crab and prawn farms to help the fishermen with their catch and enjoy a drink in a local toddy shop. Dawn brings opportunities to visits the hustle and bustle of the nearby harbour and fish auctions as boats come in with their catch and, wholesale fruit and veg markets selling mountains of bananas and other local produce followed by a hearty traditional breakfast in a local cafe.  
For history buffs visits include the beautifully preserved the Church of St Thomas the Apostle built in 52 AD, Paravur synagogue, the first to be built in India over 400 years ago and the palace of Kerala's current royal family while crafters can enjoy visits to local weavers and potters.
All of these are made possible from a series of small and intimate homestays set along the backwaters and costal fishing villages just outside Kochi, including the Vala House, Amaya Backwater Resort and Madelina House to name a few. 
Ask me about these and I may not stop talking!