Cambodia 01.09.2014 Transindus
Cambodia is a destination that's perfect for travellers hoping to discover somewhere with wonderful history, culture and landscapes that hasn't been tarnished by an overabundance of tourism. Home to the spectacular Angkor Wat, ancient shrines and beautiful beaches, Cambodia has a wealth of exciting travel opportunities to offer.
Today, we are going to introduce you to some of the most fascinating places to explore in Cambodia, to both give you an idea of what to do while you are there and show you the fantastic level of variety it offers. 


Phnom Penh 
If you have never been to Cambodia before, the capital is, as you would expect, a good place to start. Bustling and vibrant, Phnom Penh sits on the banks of the Mekong River and is home to a huge selection of attractions to keep visitors enthralled for days, from markets and museums to palaces and street food.
Among the top places to visit while you are here is the Royal Palace which, as it dominates the city's skyline, is rather hard to miss. A spectacular building, this ornate palace has classic Khmer roofs and many interesting decorative details. Bear in mind that it is still the official home of the monarchy and that, as such, you will only be able to explore selected parts, such as the throne hall.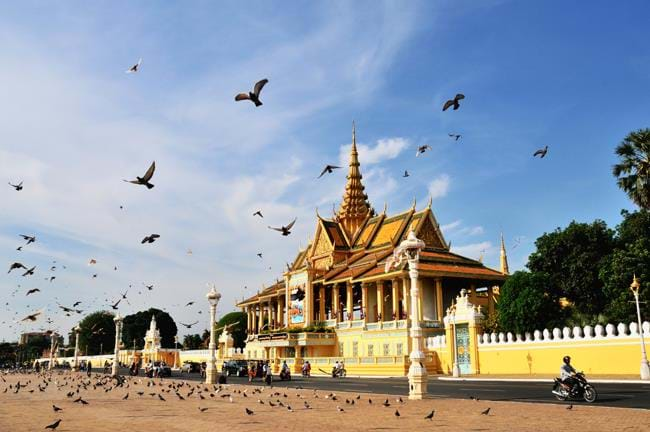 Another of the city's highlights can be found just next door, in the form of the Silver Pagoda (so named for its floor) which is covered in silver - five tons of it, in fact. Among the things you can see inside are the Emerald Buddha, which is believed to be made of Baccarat crystal, and a gold Buddha statue bejeweled with 9,584 diamonds.
A visit to Phnom Penh isn't all about beautiful buildings, though, as there are some fantastic museums here too. Arguably the finest, the National Museum of Cambodia houses the best collection of Khmer sculptures in the world, and is not to be missed.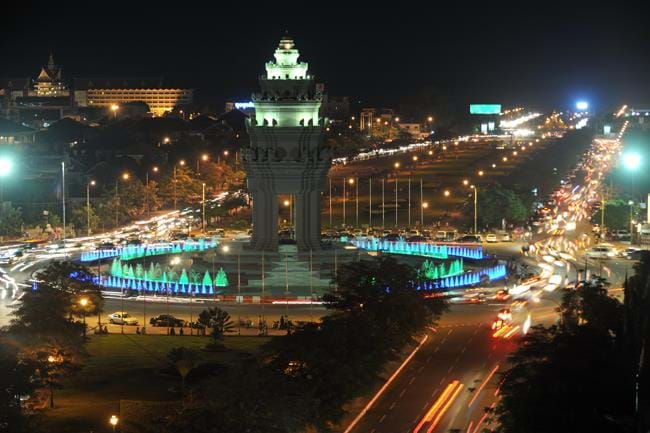 Angkor
The world-famous Angkor Wat is Cambodia's number one tourist attraction, and you will find it in the wider UNESCO World Heritage Site of Angkor, which spans 400 sq km. One of Southeast Asia's best-loved and most spectacular archaeological sites, Angkor is a vast complex of temples and other remains from the various capitals of the Khmer Empire.
Angkor Wat itself is Cambodia's national monument, and it really does need to be seen to be believed. Commonly believed to be the world's largest religious building, it displays beautiful symmetry, as well as countless unique elements - such as the fact that it is oriented west, which is symbolically the direction of death. Be sure to leave plenty of time to explore this spectacular temple, which is the best preserved in the whole site.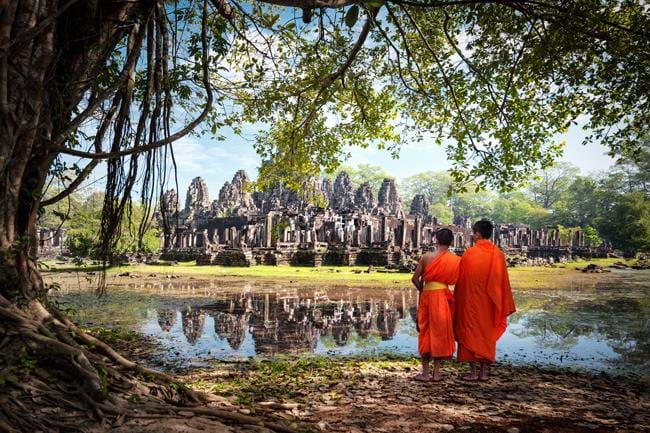 Beaches
While Cambodia is more of a cultural than a beach destination, it does have some attractive stretches of sand. Of course, there are several Southeast Asian countries that are known for their beaches, such as Thailand and Vietnam. However, what makes the sands of Cambodia stand out is that they attract far fewer tourists, meaning they are ideal for travellers who prefer to get off the beaten track and relax in relative peace and quiet. That's not to say that locals don't frequent these sands, though, so don't expect total solitude.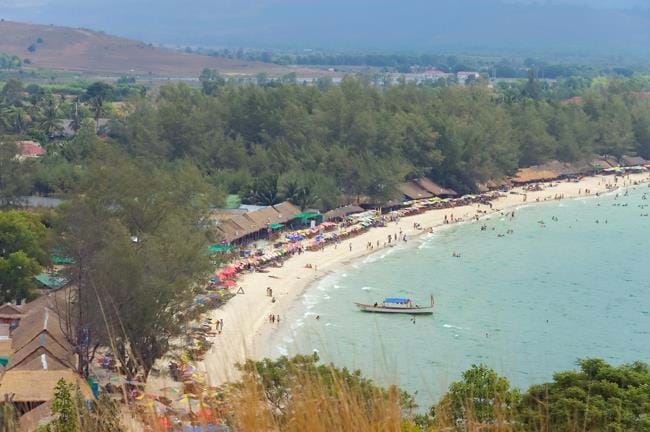 Among the beach destinations to look out for is Sihanoukville, which was originally created as a deep-water port to facilitate trade between Cambodia and Vietnam. However, since then it has become a popular beach spot for the country's capital-dwellers; if you want to have plenty of sand to yourself, it's a good idea to visit here during the week rather than at the weekend. 
Also known for its beaches is Kep, which was once a popular seaside retreat for the French colonists. The town has some old grand villas, which are remnants of these days, though many of these either stand empty or have been repurposed, as well as some attractive seaside restaurants. To relax on a beautiful beach, take the short boat to the golden sands of Koh Tonsay.