Indonesia 01.07.2014 Simon Fransham
Southeast Asia is my second home. I've spent a significant proportion of recent years travelling, living and working there, particularly Thailand where I speak the language and was drawn first to travel, then to volunteer post-tsunami, and eventually to live in Bangkok.
However, within Southeast Asia lies a sizeable country that until recently I would admit to knowing little about. This is a country that is larger than the combination of Thailand, Laos, Cambodia, Vietnam, Malaysia, Singapore, and the Philippines. It's a country that has the fourth largest population in the world. And it's a country that can offer the traveller such a diverse and original experience, frankly I was left wondering why I had not visited sooner.
In order to gather data for TransIndus, I travelled to Indonesia in June on a research visit, loosely based on our popular itinerary Dragons and Orangutans. This journey covers the islands of Java, Bali, Borneo, and Flores.
Java island was my first port of call. Java is nowadays a predominantly Muslim island, and in addition to some impressive mosques, there are some very beautiful 9th century temples close to the cosmopolitan and student town of Yogyakarta, including the Hindu temple of Prambanan and the Buddhist temple of Borobudur. Both of these alone make a visit to Java island worthwhile. Yogyakarta could be likened to the Oxford of Indonesia, with its high student population, and liberal atmosphere.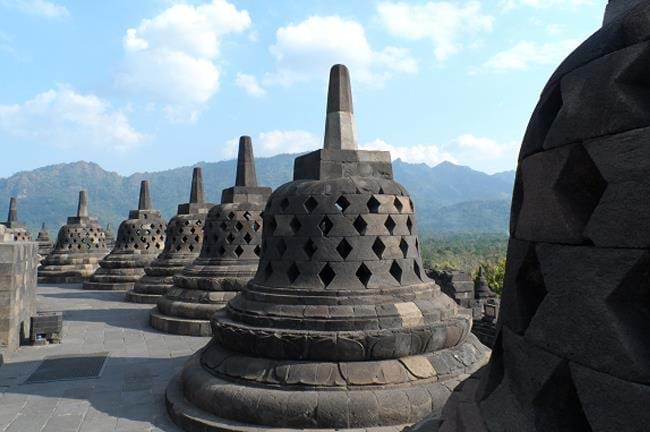 Kalimantan (Indonesian Borneo) is just a short flight away, and a world away from the congested roads and bustling metropolises typical of Java island. (Java island makes up less than 7% of the area of Indonesia, yet has 57% of the population, making it one of the most densely populated islands in the world.) I have been to various national parks in Southeast Asia, but the Tanjung Putting National Park felt very remote, and gave me a true sense of adventure.
The main reason to visit Kalimantan is of course to see the orangutan. Sadly, due to poaching and loss of habitat, the orangutan is seriously under threat. Much of this is directly related to palm oil plantations. There are a number of sanctuaries that have been set up to rehabilitate orphans and other vulnerable orangutans. I visited two of these deep in the Tanjung Puting National Park. To arrive there I took a boat, locally known as a klotok, due to its distinctive sound. Feeling very much like a visiting dignitary on my private wooden boat with dining table, open bed, and deck area, I travelled up the estuary of the Sekonyer river, which takes you right into the national park.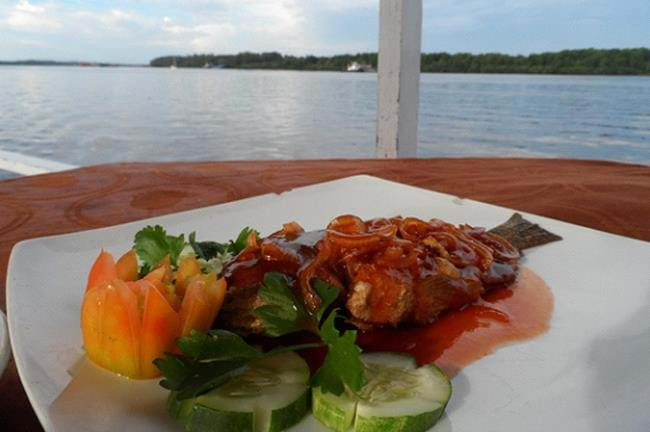 Along the way I met many proboscis monkeys, with their strange yet intriguing faces. They often travel through the forest to the riverside in the evening time, where they sleep in the trees. After around 2 hours I reached my jungle lodge, although I could have just as well slept out on the boat with a mosquito net. The following day was spent travelling deeper into the jungle on my klotok, and visiting two orangutan sanctuaries, camp Pondok Tanggui and camp Leakey. Camp Leaky is named after the naturalist Louis Leakey who in 1971 sent Dr Galdikas, a then young academic, to the area to study orangutans. She still lives in the area and I was lucky enough to see her on the river as I was leaving the national park.
 

En-route to the sanctuaries I encountered some wild and semi-wild orangutans, and other primates. At the sanctuaries, being so close to the orangutans, and witnessing the excellent work the volunteers are doing there to save the endangered species felt a great privilege. Refreshingly, it is made clear that the sanctuaries are places of work and research, and having visitors is just a secondary part which assists with funding the projects. We are reminded that the animals are semi-wild, and of course visitors are not allowed to approach the orangutans, but if the orangutan approaches a visitor, then generally it is deemed safe. Indeed, some of the orangutans use the walkway connecting the river with the camp.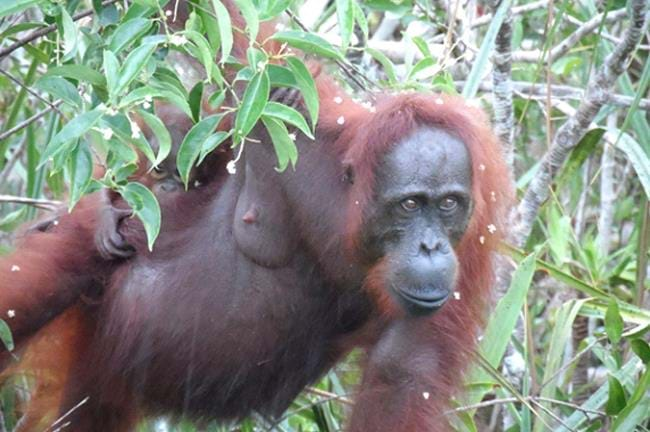 Back on Java island the following day, came another highlight of the visit – watching the sunrise over an active volcano, Gunung (Mount) Bromo. A very early start certainly (and I am no morning person), but this is one of the most scenic places I have ever visited – I just hope my photo shows it to its full level of impressiveness. After the sun has risen, climbing the rim allows you into a very unique landscape, one that feels distinctly lunar.
The accommodation highlight of my trip was the Tugu Hotel in Malang, eastern Java island. As I understood it, the owner of the hotel had a huge private antiques collection, and needed to a find a purpose for them, rather than just keep them in storage. The first thought was a museum, but the founder thought that would not really show the collection in its best light. The idea therefore arose for a museum hotel – a unique hotel full of antiques and artefacts from the owner's collection. Tugu hotels were born. It is one of the most unique hotels I have ever stayed in.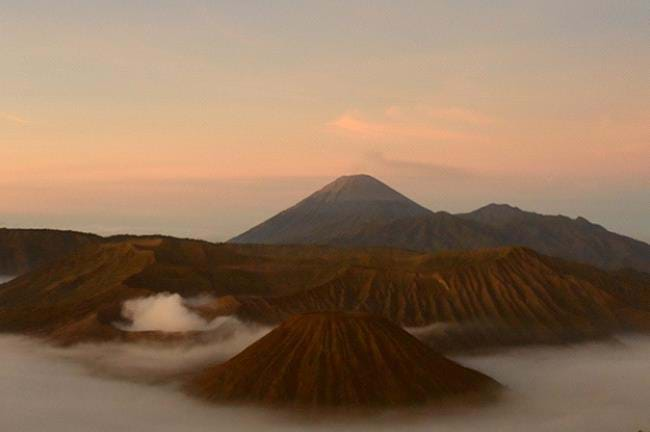 From Java island, I flew east, stopping in Bali for a night, before flying onto Flores. Flores fascinated me – it is a place that felt truly remote. The main reason for visiting Flores was to visit the Komodo National Park, to see the gigantic Komodo dragons. It was a thrilling speedboat ride out there over some bumpy but exciting seas. The island itself was hot, dry and dusty – a recent volcanic eruption nearby meant that everything was covered in volcanic ash. There is some forest cover, and it is in these forests that I walked closely with a ranger looking out for the Komodo dragon. The ranger is armed with a long stick to hold back the dragon in case of an attack. It felt exciting, and we did encounter a number of dragons, some small young, and some very large and intimidating adults.
 

Snorkelling around the national park was also a great highlight of the day. Clear turquoise seas, and coral of many colours and varieties, many more varieties that I have seen whilst snorkelling or diving in other parts of Southeast Asia. The ecosystem here is unique, largely due to the meeting of the warm Southeast Asian waters, and the relatively cool waters of the south.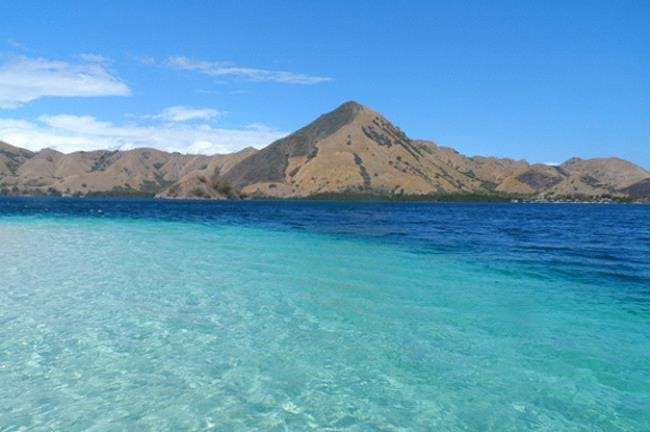 From Flores, I flew back to Bali. Bali is somewhere I would recommend visiting for relaxation at the end of a busy itinerary – but it is also an excellent centre of art and culture. Balinese culture employs a particular version of Hinduism, and almost every household has its own temple, some relatively large and impressive. Ubud in the centre of the island is a tranquil place surrounded by rice paddies and rolling hills, that is a perfect place for yoga, meditation, and practicing various arts. Walter Spies, a Russian born German artist helped found an artist movement here in the 1930s, by attracting many Western artists to learn Balinese arts, and teach art skills to local Balinese. The art scene remains ever strong today. Ubud is full of galleries and interesting bohemian shops.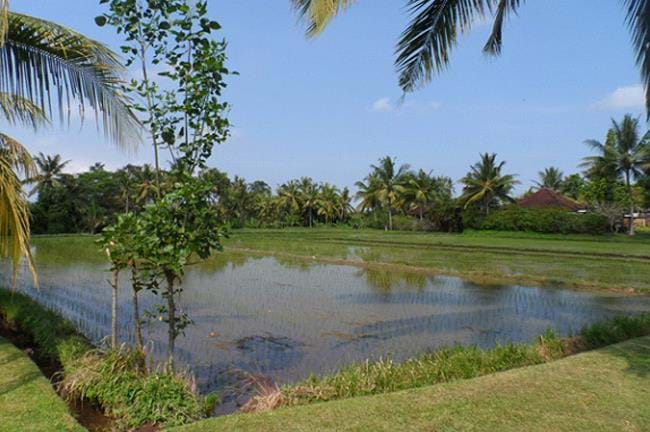 The diversity of Indonesia totally surprised me. Awesome dramatic landscapes, incredible array of wildlife, fascinating culture and history, and delicious cuisine, with vibrant flavours to rival some of the more well-known cuisines. The friendliness of Indonesians must also be mentioned – everyone has a smile, and is truly polite and engaging. Indonesia is everything I had hoped for, far more than I could have ever expected. I truly look forward to returning for further travels and exploration.