Vietnam 27.05.2014 Transindus
The cities of Vietnam may well be noted for the hectic lifestyle that they can promote, but those who are truly familiar with this amazingly diverse country will be able to vouch for the fact that it is also an incredibly beautiful place that boasts some impressive sights and sounds.
There are, in fact, loads of sites that feature the sort of natural beauty that simply cannot be bettered. So, if you're keen to enjoy a holiday of contrasts, then it can fairly be said that there are few, if any, better destinations on Earth.
Among the many must-visit attractions in the country is Cuc Phuong National Park, which is the largest national park and also one of the most important sites for biodiversity in Vietnam. For this reason, among numerous others, it is one spot that you will simply not want to pass up the opportunity to visit.


Background information
The national park boasts an incredible array of natural beauty that really ought to be captured on camera. For instance, you will find hundreds of species of flora and fauna here. Be aware, though, that while you can visit the park throughout the year, the best time to do so is during the dry season, which stretches from November to February.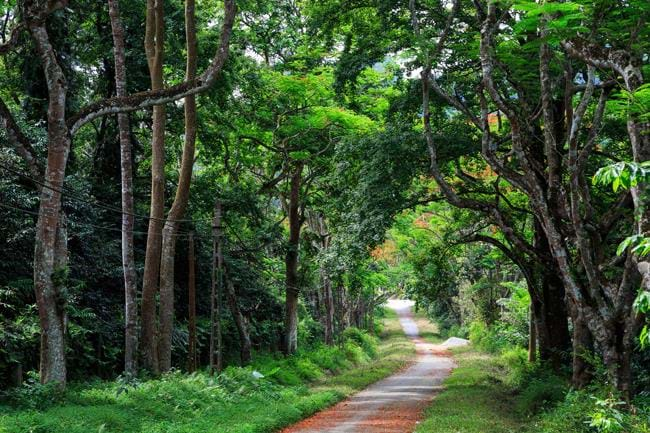 Historic evolution of the park
Cuc Phuong was made into a forest reserve in 1960 and two years later, the park was consecrated by Ho Chi Minh, who observed that it is important to defend the environment as it represents the future for the people of the country.
However, the history of the park extends well beyond the time of Ho Chi Minh, with numerous caves having been found to contain the remains of prehistoric man dating from 7,000-12,000 years ago. In the late 18th century, meanwhile, it was also the location of a major battle in the civil war between Nguyen Hue and Thanh Long.
What's more, the park has, more recently, staged conflicts between the government and Muong ethnic minority tribesmen who live in the reserve.



Natural beauty
If you're looking to enjoy some diverse sights on your visit to the park, you won't be disappointed as it is noted for its incredibly wide range of flora and fauna. This is evidenced by the bare statistics, which show that it is home to 97 species of mammals, 300 species of birds, 36 reptilian species, 17 species of amphibians and 11 species of fish.
What's more, there are also 2,000 species of vascular plants, as well as thousands of species of insects.
Among the wide array of mammals in the park are bats, porcupines, flying squirrels, small striped squirrels and belly-banded squirrels, while it should also be noted that a number of animals in the park are listed in the Vietnam Red Book of endangered species.
And in terms of bird species, there is the chance that you will come across some of the following: Bar-Backed Partridge, Scaly-Breasted Partridge, Silver Pheasant, Red Jungle Fowl and Grey Peacock-Pheasant, among many, many others.
You should be aware, too, that mosquitoes and leeches are present in the park. However, they are not as bad as you may fear and repellent is largely successful at keeping the majority of them at bay.




Getting to and around the park
There are three main ways to access the park: bus, taxi or hired car. And once you reach this amazing destination there are also choices to be made as to how you take in this spectacular landscape and wildlife. Indeed, you can enjoy the unique sights and sounds of the park on foot or by motorbike, bicycle or car. In this sense, it is simply a question of choosing whichever mode suits you best.
However you decide to enjoy the park, this is certainly one destination in Vietnam that cannot be spurned. It is home to a stunning array of wildlife that is sure to leave visitors with the sorts of memories that will last a lifetime.