Vietnam 03.04.2014 Transindus
Vietnam is a country that's renowned for its natural beauty and variety of cultural attractions. From stunning, almost otherworldly bays to ancient sanctuaries, the nation is peppered with unforgettable places to visit - many of which have UNESCO World Heritage Status. Today, we'll be focusing on sites that carry this prestigious title, and which are definitely worthy of your attention during your travels.

Halong Bay 
The first site on our list is one of the most famous in Vietnam: Halong Bay. A destination of incredible natural beauty, this bay features approximately 1,600 islands of spectacular limestone pillars, which rise directly out of the water.
It's impossible not to stare in awe when you first see Halong Bay - and it only gets more magical as you explore further. Typically, you'll travel around it on a wooden junk (a traditional kind of boat), where you'll be able to discover the pinnacles eroded into weird and wonderful shapes, hidden coves and maze of caves.
UNESCO describes it as "the most extensive and best known example of marine-invaded tower karst in the world" - a status that was key in securing its title as a World Heritage Site. For travellers, it is a place of sheer magic - a fairytale bay that you won't want to leave.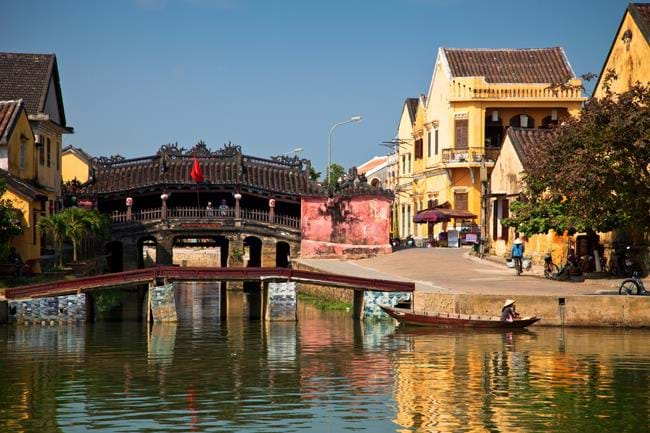 Hoi An's Old Quarter 
Exploring Hoi An's Old Quarter is like taking a step back in time. Extremely well preserved, this part of town is a fantastic example of a traditional south-east Asian trading port from the 16th to 19th centuries. Most of the buildings here are built in a 19th and 20th-century architectural style, but you'll come across earlier buildings too.
One of the first things that'll strike you here is that virtually all the buildings are almost entirely made of wood. Plus, there's a real blend of styles - something that reflects the port's multicultural background. As well as Vietnamese designs and techniques, you'll notice elements from China and Japan too - something that's largely down to the fact that people from these countries settled here to trade.
Chinese pagodas, a beautiful Japanese covered bridge, and traditional tube houses are just a few of the gems you can look forward to seeing here.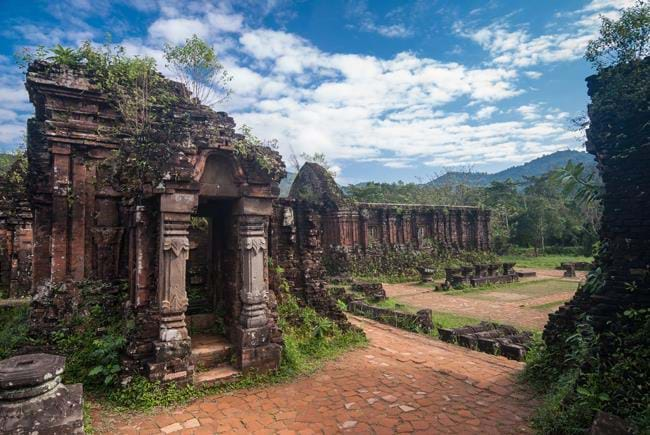 My Son Sanctuary 
Located near Hoi An, My Son Sanctuary is a breathtaking place to visit. Built between the 4th and 13th centuries, it was the sanctuary of the Champa Kingdom, and the site as a whole is home to an incredible array of temples. 
These tower-temples, located in a dramatic natural setting ringed by mountains, formed the religious and political capital of the Champa Kingdom. Visiting today, you can see more than 70 monuments, the bulk of which are made all the more imposing by their lack of windows. 
The spiritual origins of the site date back to the development of Indian Hinduism on the coast of Vietnam, but the creations here span a full ten centuries, giving an amazing insight into this period's political and spiritual history. In fact, the monuments are considered to be unique in southeast Asia.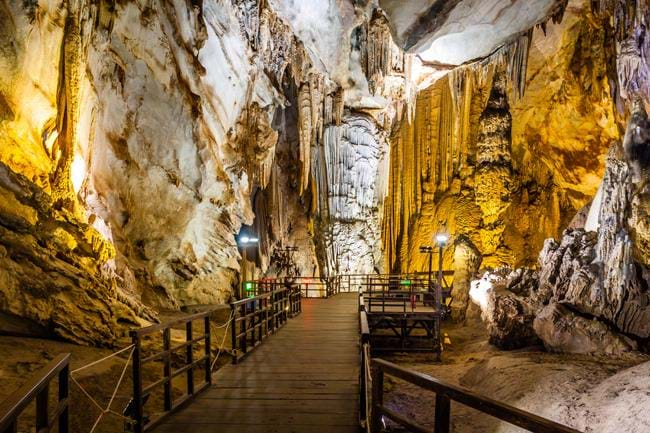 Phong Nha-Ke Bang National Park 
Rounding off our list is Phong Nha-Ke Bang National Park, which dates back an incredible 400 million years, all the way to the Palaeozoic era. Like Halong Bay, it is its karst credentials that have helped it achieve UNESCO World Heritage status - the park is the oldest major karst area in Asia.
So, you can expect to admire some really unusual and impressive landscapes when you come here. Among its most remarkable elements is its network of caves and underground rivers. These vast caves are among the most atmospheric places to visit in the park. Phong Nha cave, which is more than 44 km long, can be explored by tour boat - you'll be taken almost 2 km inside!
There are also tropical dense forests and savanna here, as well as plenty of amazing wildlife. In fact, a lot of rare species call this place home, including the Asiatic black bear, tigers, Asian wild dogs and Asian elephants. 


If you would like to visit Vietnam's UNESCO sites, contact our team of experts and start planning your dream holiday.