India 27.04.2018 David Abram
TransIndus MD, Amrit Singh, unveils a quartet of wonderful off-track gems in the backwaters and hills of Kerala and neighbouring Tamil Nadu . . .


One of the most satisfying things about being a specialist tour operator is discovering lovely new places to recommend to clients. Kerala has proven exceptionally generous in this respect over the years – truly a gift that keeps on giving! Each season, ever more delightful and interesting properties appear across the region, enabling us to travel more deeply into this culturally rich corner of India, discovering hidden landscapes and compelling local traditions.
This year, we've had a bumper harvest of smaller, boutique and heritage places offering something unique in terms of location and access to Malayali culture, whether ritual theatre, temple festivals, specific cuisines or local crafts.
Here are four we feel really stand out, and which we are hugely looking forward to sending TransIndus travellers to over the coming season. They can all be included in our award-winning tailor-made tours to Kerala, designed by our in-house experts, most of whom have either lived or were born and brought up in the region.
If you'd like to know more about any of them, feel free to pick up the phone, drop us a line, or call in to our office in South Ealing, London.
1: Room With A View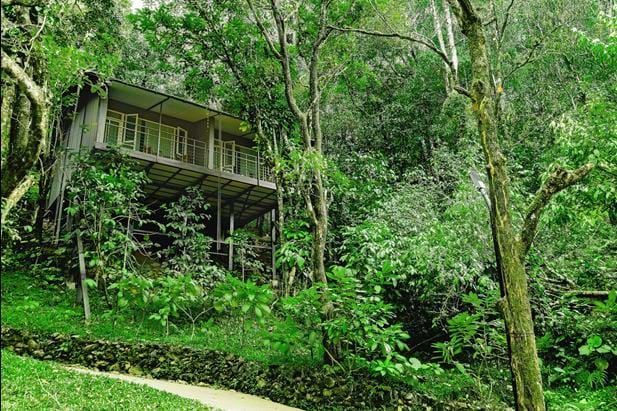 The first comes from our old friends CGH Earth, whose beautiful properties across south India have entranced countless TransIndus clients over the years. One of their newest, and idiosyncratic, ventures is a hideway in the green hills of Wayanad, in northern Kerala.
Wayanad is somewhere those in the know come to get away from it all. Mountainous and covered in tropical forest and coffee estates, it is an area of rich biodiversity where you can enjoy the restorative splendour of pristine jungle, soaking up the birdsong and discovering exotic plants and trees. And there's nowhere better to do just that that CGH's 'Wayand Wild'.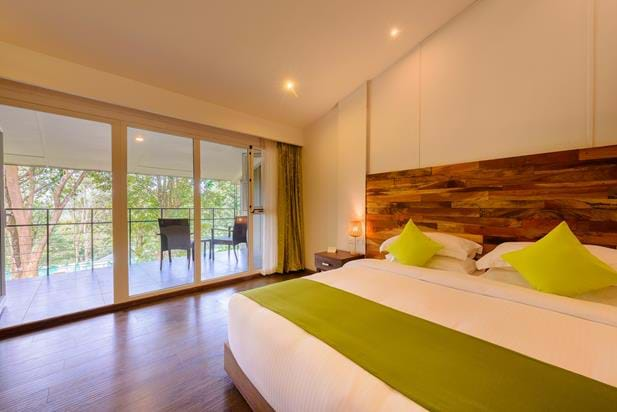 The property consists of individual chalet rooms on steel stilts, each with a wonderful balcony jutting into the canopy (no trees were felled to build these structures, CGH assures us!). Relax with a book and pair of binoculars, waiting for Malabar squirrels to appear in the overhanging branches, and giant butterflies to flit past. Featuring panels of salvaged ship wood and bamboo over luxurious teak floors, the interiors are spacious, soothing and delightfully private – perfect for a romantic sojourn with a Significant Other, or even a solitary retreat!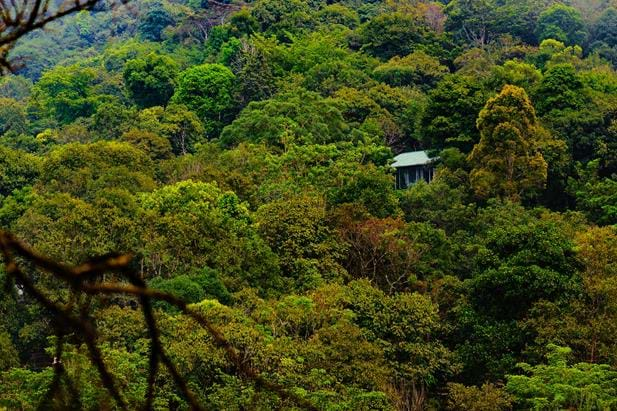 Forest treks, rafting adventures on the Anoothupuzha River, and even adrenalin-inducing zip-wire rides are on offer for those who tire of the dreamy views.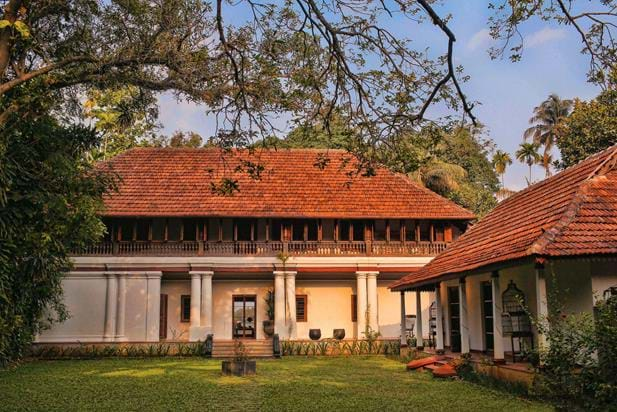 2: Fit for a Prince
If Wayanad Wild is all about nature, CGH's Chittoor Kottaram, in the backwaters to the northwest of Kochi, offers a window on the unique style and atmosphere of princely Keralan culture. The mansion was built in the 18th century by the Raja of Cochin to accommodate the royal family while they worshipped at a nearby temple, abode of their tutelary deity.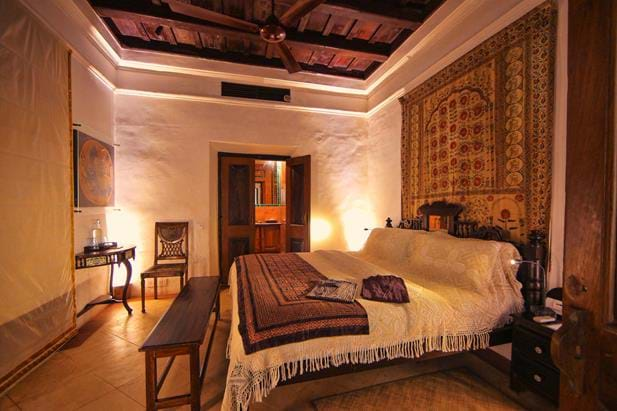 CGH have done a marvellous job of restoring the property, retaining its original features and old-world ambience.  Earthy local textiles are displayed on lime-washed walls in the rooms, with four-poster beds and traditional Athangudi floor tiles underlining the period feel. The whole place is crammed with wonderful antiques and Keralan art, and if you wish, traditional musicians from the local village may be invited to play in the evenings, performing the same devotional songs with which their forebears would have regaled the Raja and his entourage three centuries ago.
Trips in small boats to explore the surrounding backwaters and archeological site of ancient Muziris are also on the menu of signature experiences.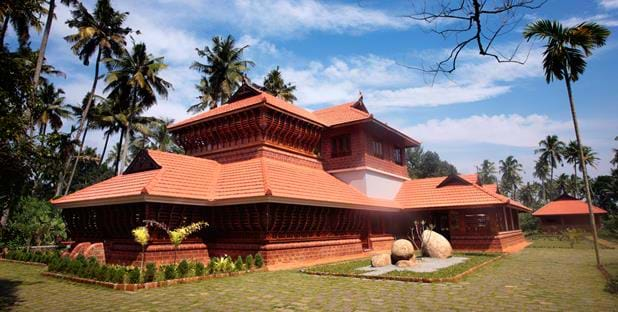 3: Kerala's Cultural Heart
Thrissur, an hour or so's drive north of Kochi airport, is regarded by Keralans as something of a cultural crucible. As the site of two of the region's most revered temples, and the venue of its most uproarious religious festivals ('Thrissur Pooram') it is the pivotal point of a district scattered with ancient shrines, traditional dance schools and crafts workshops.
The area, however, has long been difficult to access for travellers due to a paucity of quality places to stay. Until now, that is. Last year saw the opening of Neelambari, a lovely new guest house in Arattupuzha village, on the banks of the Karuvannur River, just 13km from Thrissur.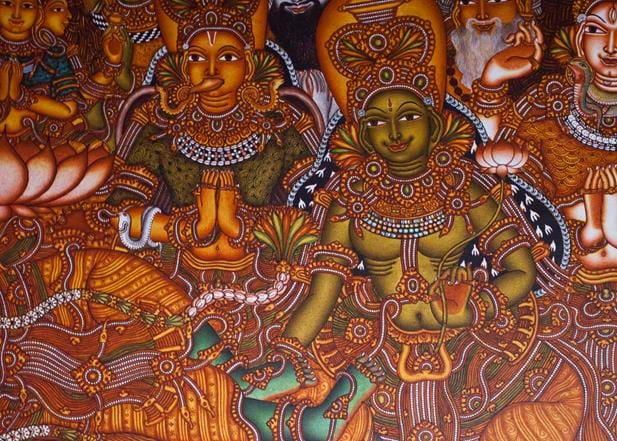 This is in every sense a backwater location, and the perfect place to get to grips with local life. Hosts Sreeni and Meera can arrange trips to nearby villages to see potters, goldsmiths, wood carvers and drum makers in action, while the river itself may be explored by kayak or boat.
The property itself is a grand, modern building designed in authentic Keralan style around a traditional performance area ('koothambalam') and 'nalukettu' courtyard, where recitals of ritual theatre, mime and dance are regularly staged.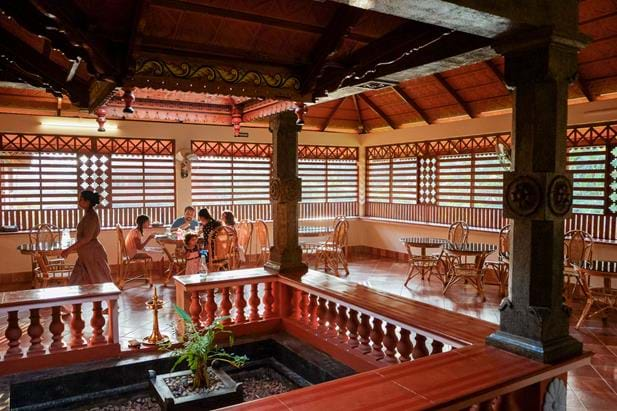 A true labour of love, Neelambari is somewhere we recommend for clients wishing to explore the region's deep cultural roots in comfort, and in a friendly, family setting.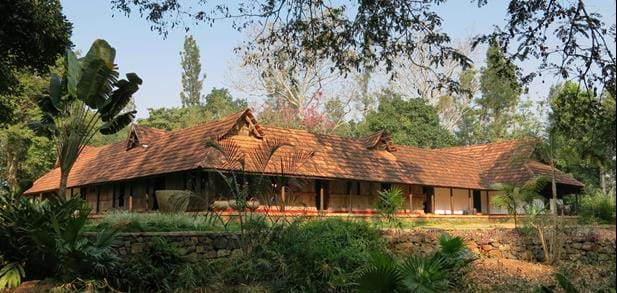 4. High in the Palani Hills
An eastward extension of the Western Ghat range dividing the states of Kerala and Tamil Nadu, the Palani Hills are a region of deep, forested valleys where elephant, bison and the odd tiger survive. Few foreigners ever make it into the uplands, and of those that do, fewer still pause for long enough to explore the sparsely populated district in any depth. But this is an area whose tranquil atmosphere, cool climate and abundant wildlife deserves to be savoured, ideally from the gentile comfort of Rajakkad.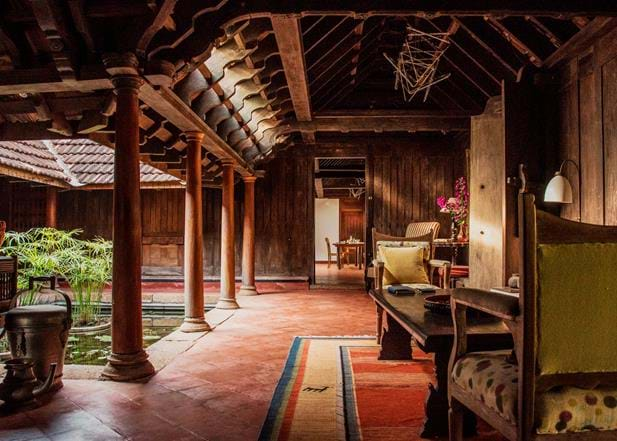 The property's pride and joy is an 18th-century former palace made entirely of wood and stone, which once belonged to the Maharajah of Travancore. A little over a decade ago it was acquired by chocolatier Jeremy Fry and reassembled at this remote spot on a 50-acre farm, where its seven rooms now hosts guests wishing to escape the heat and crowds of Madurai.
Relax in a hammock in the garden, or on the colonnaded veranda that runs around the building, as dozens of species of birds flit through the foliage. For the more energetic, guided river walks are offered through pink granite gorges and fragrant coffee plantations, culminating in panoramic views over the treetops to the Tamil plains.
Rajakkad's welcoming team provide excellent picnics, allowing you to laze at natural bathing pools in the forest. A dreamy yoga platform looking onto woods is another attraction.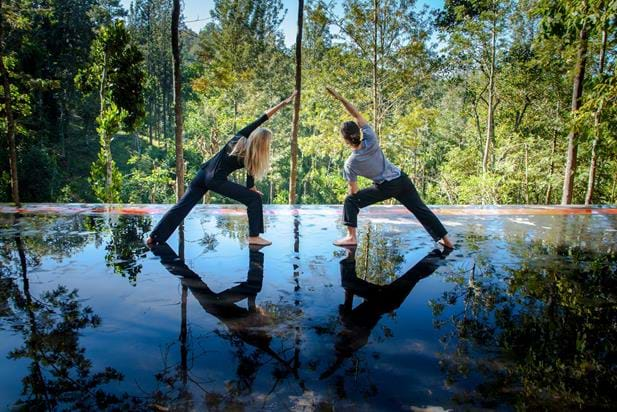 For more on any of these wonderful new discoveries, contact our specialist travel consultants, who will be able to advise you on how best to incorporate them into a well balanced tailor-made tour of the region.


Calling from the UK
020 8566 3739

Calling from the USA
Call us on our toll free number:
1-866-615-1815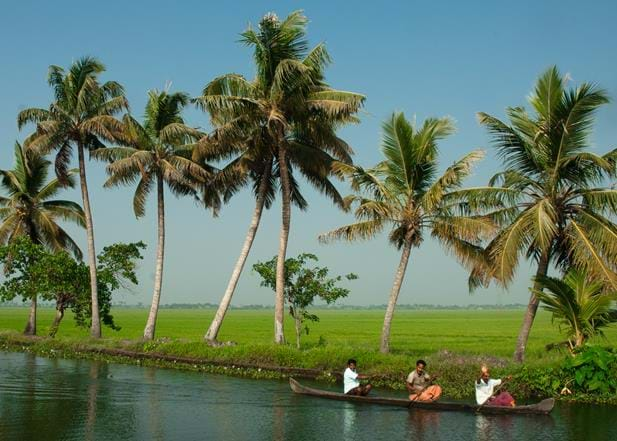 For more information on Kerala and our South India holidays, click here