India 26.04.2018 David Abram
Rough Guide to Kerala author, David Abram, celebrates Kerala's quirky side
Many are torn between choosing between Goa and Kerala to spend time at the end of a holiday around India's golden triangle. In Kerala, it's not only the intensely tropical climate and abundant greenery that sets Kerala aside from the rest of India. Bounded in the east by a rampart of high mountains, and in the west by the balmy waters of the Arabian Sea, the state has evolved a distinctive culture with its own language (Malayali), styles of dress, worship, music and art. Literacy rates are higher than any other state in the country (nudging 100%) and poverty almost non-existent.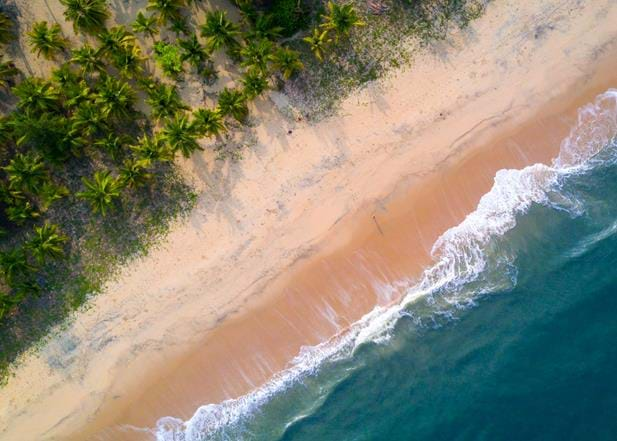 On top of incredible places to stay, Kerala's distinctive way of life adds greatly to the region's allure as a holiday destination. Quite simply, you can experience things here you won't anywhere else, many of them traditions that have endured for centuries – and in some cases more than two millennia.
Here's a roundup of my personal favourites, with tips on where and when you can experience them. TransIndus specialist consultants will be happy to suggest ways of incorporating them into a well balanced itinerary.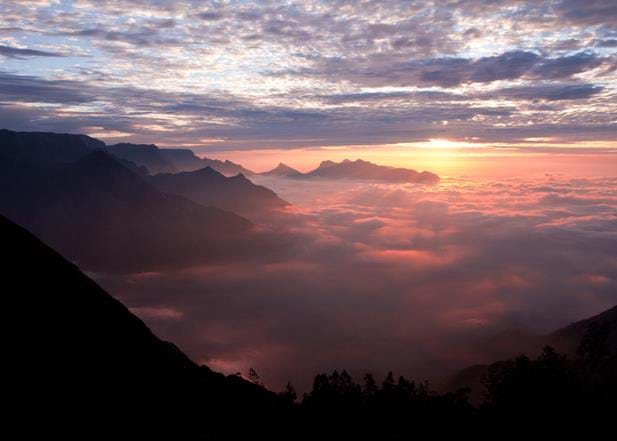 1: Sunrise at the world's highest tea estate
Kolukkumalai, outside the town of Munnar on the border of Kerala and Tamil Nadu, is the highest tea estate in the world. Its vivid green terraces swirl around the flanks of south India's second loftiest mountain, Meeshapulimalai, overlooking a dramatc sweep of shadowy ridges and shola forest. Unquestionably the best time to visit the plantation is at dawn, when you might be lucky enough to see the sun rising above the cloud that forms over the Tamil plains in the early morning  – one of the most spectacular sights in southern India. Afterwards, enjoy a tour of the estate's delightfully old-fashioned tea processing factory, which retains its original Scottish-built machinery!
Where: Kolukkamalai Tea Estate, an hour's drive out of Munnar
When: mid-Dec to March for the clearest skies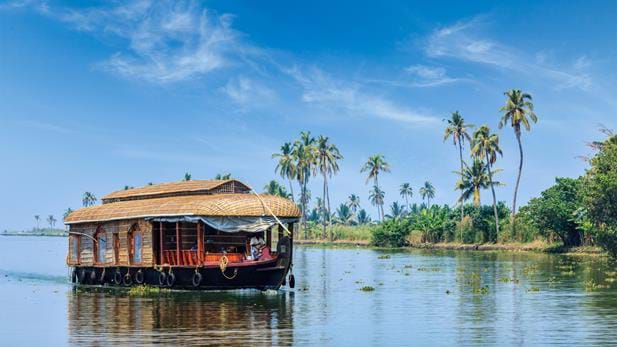 2: Kerala Backwater cruises
Within living memory, rice grown in the low-lying backwater region of Kerala used to be transferred to the coastal ports in stately wooden rice barges known as 'kettuvallam'. These became redundant with the advent of diesel trucks, but made a comeback in the 1990s when local entrepreneurs started using them to take visitors on trips around the region's waterways. Since then, backwater cruises have become very much part of the Keralan scene. The boats themselves are now luxurious, with observation decks, air-con cabins and chefs on board, providing a wonderfully relaxing way to explore this unique corner of the India.
Where: Alappuzha (Alleppey), 64km south of Kochi, is the hub of Kerala's backwater cruise industry.
When: year round.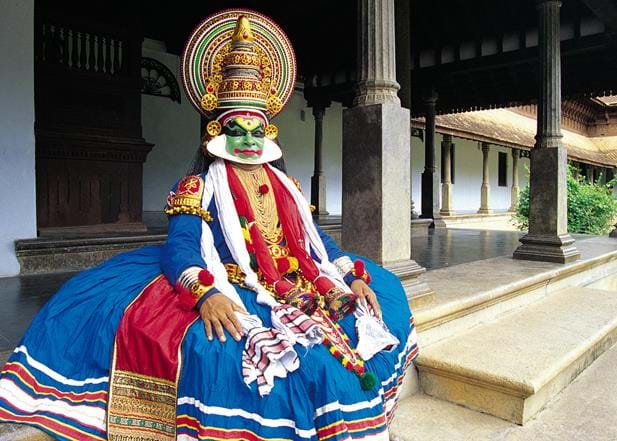 3: Kathakali
The elaborate makeup of the Kathakali dancer is iconic of Kerala. Nothing quite like this arcane, other-worldly form of ritual theatre exists anywhere else in the country, and you should definitely try to catch a performance while you are in the region. Shows staged in towns and beach resorts are tailored for the relatively short attention span of Western audiences. Which is just as well, as the elaborate language of Kathakali, expressed in a sophisticated lexicon of hand gestures, facial expressions and poses, can be hard for the un-initiated to follow. Not that you need to. Underscored by heavenly vocal music and percussion, the spectacle alone casts a powerful spell . . .
Where: many upscale hotels stage Kathakali performances, but the most enjoyable shows, with the greatest number of different characters, are held in Ernakulam. My personal favourite is the one put on by the Kerala Folklore Museum, on the outskirts of the city.
When: year round.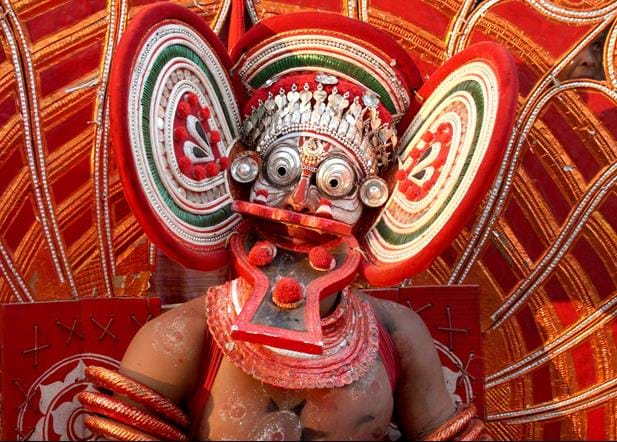 4: Teyyem
An older, wilder form of ritual theatre, 'Teyyem' is to be found in the villages of northern Kerala, particularly around the town of Kannur. Local people consider it less like religious drama than a chance to get up close and personal with their local temple deity, who is believed to inhabit the body of the dancer. The costumes worn in Teyyem are magnificent – huge, complicated masks, jewellery and body ornaments feature prominently. Most events are held at night, by flaming torch light in red-earth grounds beside temples, and are immensely atmospheric.
Where: Kannur District, in northern Kerala. A good base is the lovely Kannur Beach House, which as its name suggests, is a stone's throw from the seashore.
When: the dry season, between mid-Dec–late-March is when most Teyyems are staged.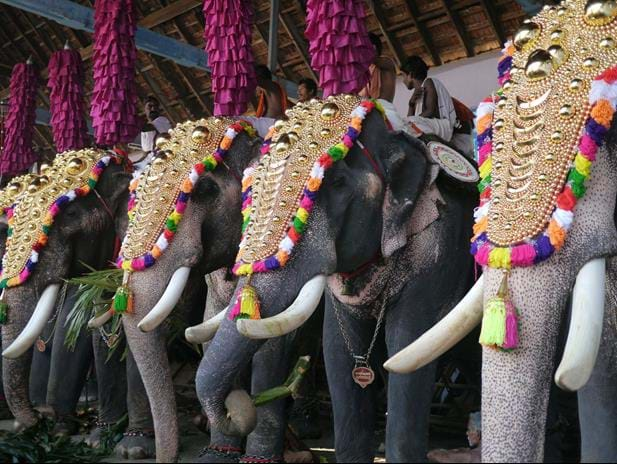 5: Utsavam
The tradition of parading heavily caparisoned elephants around the precincts of shrines during festivals is not unique to Kerala, but the way it is done here most certainly is. Accompanied by ear-splitting drum orchestras and firework displays, the tuskers are ridden by teams of bare-chested young mahouts brandishing peacock fans, gilded parasols and whisks of black and white yak hair. The winter, from October through February, is the best time to catch one of these extraordinary parades.
Where: the largest festivals take place in Thrissur and Thripunitra, both in central Kerala, but smaller events are staged throughout the state.
When: ask your TransIndus consultant for the precise dates of festivals taking place in the areas you'll be visiting, as they change from year to year in accordance with the astrological calendar.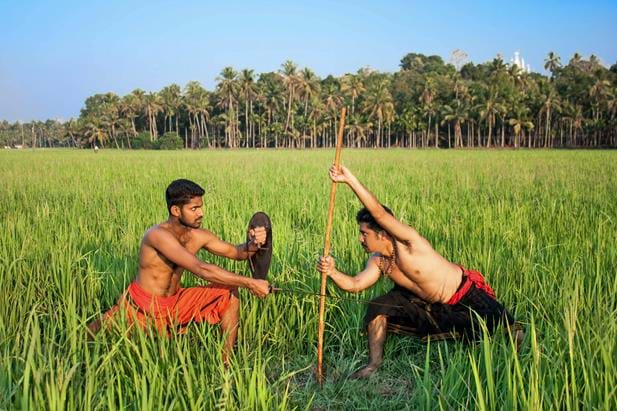 6: Kalarippayat
Kerala has its own, little known martial art called 'kalarippayat'. Practised in earth-floored gyms throughout the state, its unique brand of acrobatic combat draws heavily on yoga and hand-to-hand fighting techniques developed over two millennia. Demonstrations of kalarippayat are put on in many coastal resorts and cities throughout Kerala, and are well worth attending: opponents leap through the air brandishing lethal spears, swords and daggers.
Where: Calicut, in northern Kerala, is a major centre. Another is the CVN Kalari Sangam in the state capital, Thiruvananthapuram (Trivandrum). Tourist-friendly demonstrations are staged in the major cities and resorts.
When: year round.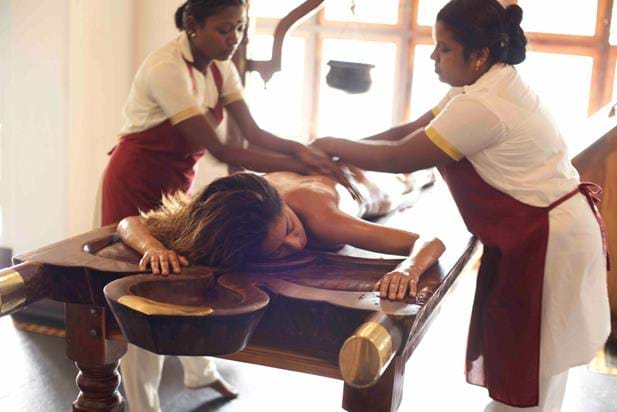 7: Keralan Ayurveda
Ayurveda is India's traditional system of medicine. It relies heavily on herbs and natural oils, and those sourced from plants growing in Kerala's famously fecund climate and soils are the most sought after. Over recent decades, some Ayurvedic techniques have found a home in wellness spas attached to upscale hotels, where they are used to de-toxify the body and promote relaxation. Most of the properties we use have spas attached to them where you can choose from a range of different treatments, from body massages to full-on oil baths.
Where: state-wide.
When: year round.
8: Banana chips!
Chips made from slices of plantain deep-fried in coconut oil are Kerala's favourite snack. Known as 'kaya varathathu', they're sold at stalls everywhere in the state, often in giant, family-sized bags. Dozens of varieties are on offer, flavoured with different blends of spices. Customers are always welcome to try before they buy! The shop pictured above stands next to the main boat jetty in the backwater town of Alappuzha (Alleppey).
When: ubiquitous!
When: year round.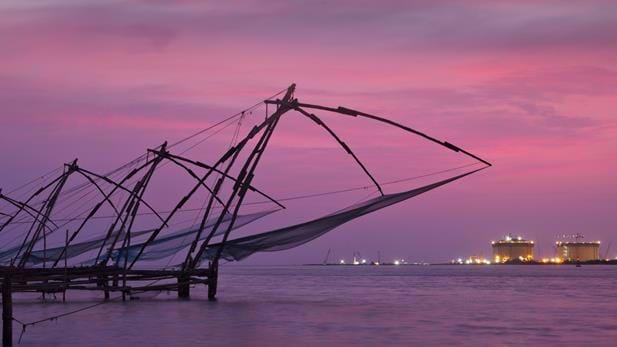 9: Chinese Fishing Nets
The giant, cantilevered fishing nets encountered throughout the Keralan backwaters are known as 'Chinese fishing nets', because they were allegedly introduced by the Chinese sailors who frequented the ports of the Malabar centuries ago. The row lining the promenade at Fort Cochin offer a great photo opportunity, particularly around sunset time, when visiting photographers queue to get shots of them silhouetted against the tropical skies of the harbour. To see the nets in action, you'll have to head over to the seafront before breakfast, when teams of local fishermen put the elaborate systems of counter-weights, ropes and beams through their paces.
Where: Fort Cochin
When: year round.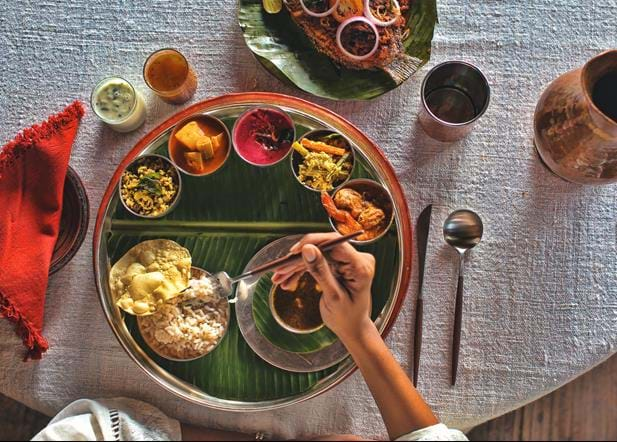 10: Keralan Cuisine
Making the most of local spices, fish from the sea and backwaters, and a wealth of regional fresh fruit and veg, Malayali cooking achieves sublime results from simple ingredients. There are many dishes that you need to try in Kerala. Meals are generally served on a round, tin tray, or banana leaf, onto which are spooned an array of different dishes, all designed to achieve a harmonious balance of sour, hot, cool and sweet flavours. To dilute the intensity will always be a pile of fluffy rice, into which you break a crispy fried papad or two. A glass of buttermilk, and maybe papaya juice and lemon water provides additional sustenance. This may sound bizarre, but the food is always the thing I most look forward to when I'm on my back to Kerala!
For help creating your perfect trip to Kerala, contact our specialist travel consultants at TransIndus in London.