India 21.07.2020 Transindus
Kerala, in the far southwest of India, is one of South Asia's most prosperous and geographically varied regions. Tropical beaches, fascinating backwater areas and rolling tea plantations amid the interior uplands – to say nothing of extraordinary ritual arts – offer a compelling mix for visitors, while its luxury hotels provide world-class comfort in memorable locations.
TransIndus was among the first companies in the UK to offer luxury and bespoke holidays in Kerala, and we're still among the most trusted operators thanks to our unrivalled expertise. Whether you're looking for a rounded sightseeing tour or one more specifically focused (on, say, wildlife, culture or beaches), our specialist consultants will have plenty of inspiring suggestions.
To help you get started on planning for your trip to Kerala, the team have gathered together the questions most frequently asked by clients contemplating a holiday there.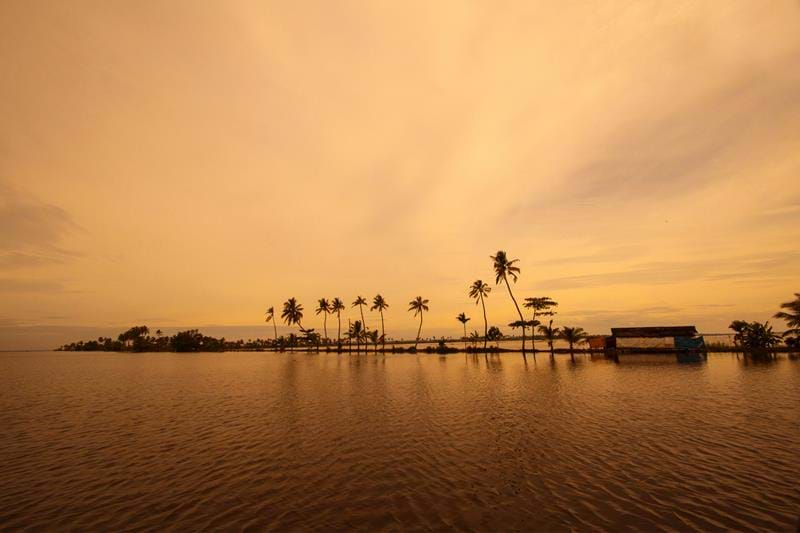 When is the best time to visit Kerala?
India's southwest coast experiences two monsoons, which means the weather can be wet and stormy from the beginning of June until mid-December. Christmas to mid-March is the best time to visit Kerala, when skies remain blue and humidity levels are at their lowest - the optimal period for travel.
Which is the best beach in Kerala?
The state is edged by hundreds of kilometres of golden sand, most of them empty save for a few scattered fishing communities. Destinations vary from crowded coves, like Kovalam in the far south, where hundreds of hotels, restaurants and cafés are crammed behind the sands, to deserted stretches of coast backed by unbroken coconut groves. Few, however, offer safe swimming. Others fall within culturally conservative communities.
Our favourite and best beaches in Kerala, where you can enjoy the pleasures of sand and surf safely and without fear of causing offence, are Varkala in the south; Marari in the centre; and Nileshwaram in the far north. We've a few other lesser well known spots up our sleeve, too, which our consultants will tell you about if you contact us!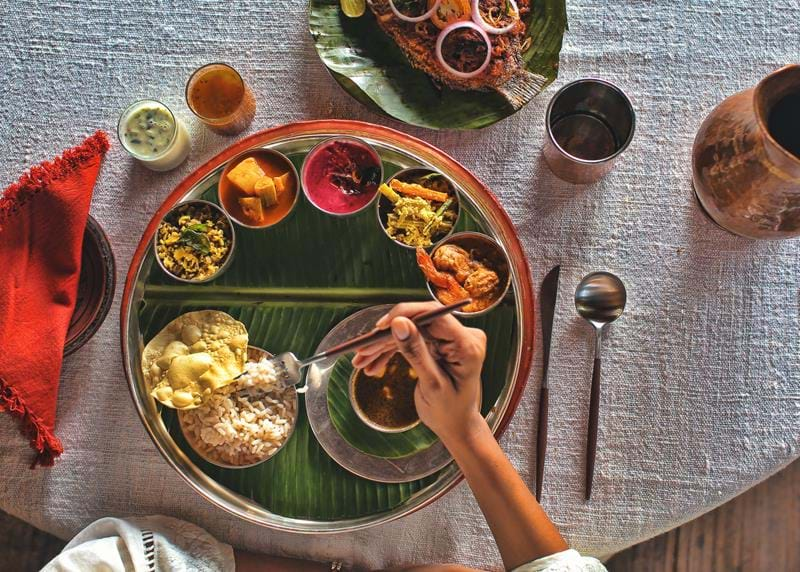 What is the food like in Kerala?
Keralan cuisine is as distinctive and varied as its multi-ethnic population and one of the great joys of travelling in the state is experiencing authentic Malayali cooking and trying as many of the favourite local dishes as possible. Steeped in blends of spices simmered in coconut milk, seafood features prominently along the coast, while in the backwaters, duck and a light, flat fish called 'pearlspot' (or 'meen') is often steamed in banana leaves, which preserves its delicate flavour. There's plenty of choice for vegetarians and vegans too, as many of the population abstain from eating meat, fish or eggs. Every town has its traditional 'meals' restaurants serving a constellation of different curries, dals and pickles on fresh, green, biodegradable plantain leaves.
Wherever you dine, rice tends to be the staple but you can enjoy a different main dish or curry at every meal. In the majority of hotels you'll be offered a choice of north as well as south Indian dishes, and more familiar international staples, prepared to a high standard.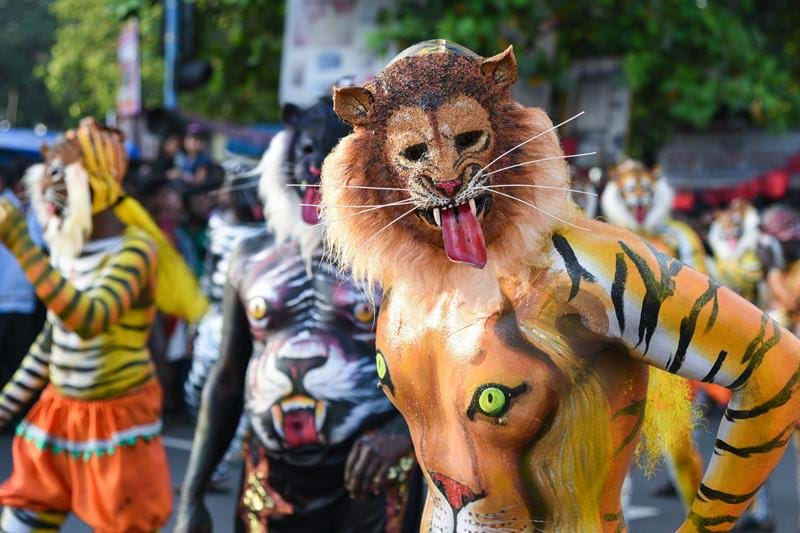 What should I wear on holiday in Kerala?
At sea level, Kerala is hot year round and you'll want to wear light, summer clothes. Men should avoid shorts when out and about (though they're fine as leisure wear in hotels), while women should  stick to knee-length skirts or long trousers, and follow the example of the locals and use a thin scarf draped over the chest in public.
What to wear on the beach is more of a moot matter. Although you'll see lots of western tourists flouting local norms, it's still better to remain reasonably well covered if the beach is being used by Keralan people, particularly families. The exceptions are more remote resorts: when the hotel has sun loungers on the sand then you can assume it's fine to sunbathe in swimwear. If in any doubt, stick to the pool.
Up in the mountains, temperatures can drop into single figures during December, January  and February and may well be glad of an extra couple of layers, perhaps even a fleece or warm shawl during the evenings.
Which is the best place to do houseboat cruises in Kerala?
Exploring the Keralan backwaters in converted rice barges began around the market town of Alleppey and nearby Vembanad Lake, and this remains the houseboat hotspot of the state. You can, however,  explore more off-the-beaten track areas in similar style, using Fort Cochin as a base. The Vallyamparamba lagoon. in northern Kerala. is another of our recommended alternative locations for clients wishing to sidestep the more frequented canals in peak season.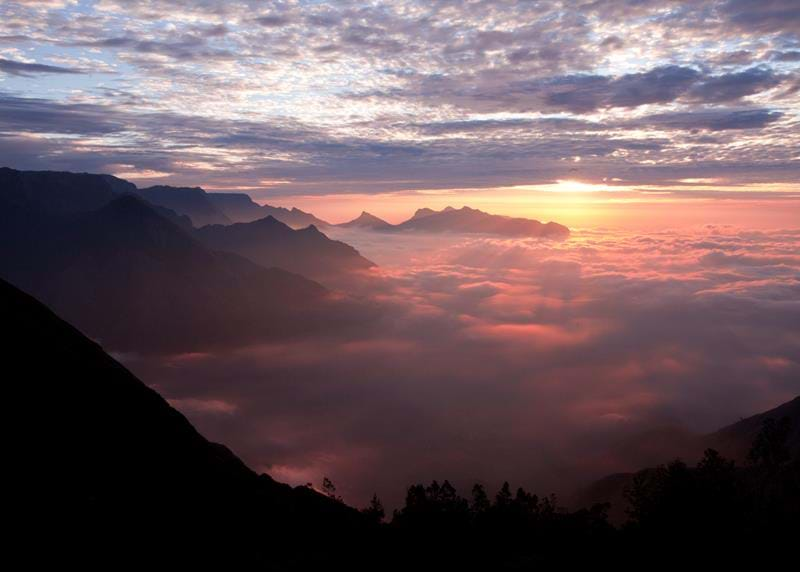 Can you go trekking in the mountains of Kerala?
Yes you can go hiking in Kerala, but you'll need some help arranging the necessary permits and guides. We can advise you on the best routes and camps sites, whether you're looking to do gentle day hikes around the tea and spice plantations of the valleys or more challenging multi-stage routes over the high, grassy ridges, where wild Nilgiri tahr still roam free. Either way, the tea-growing hub of Munnar serves as the main springboard.
Is Kerala good for spotting wildlife?
The forests of the interior mountains, along the Kerala–Tamil Nadu border, form part of one of the most extensive and richest areas of biodiversity on the planet. And with some world-class national parks in the region to protect them, large tracts of these jungles retain abundant wildlife. Periyar in central Kerala boasts large populations of wild elephant and gaur (bison), as well as healthy numbers of tiger and leopard. Wayanad, in northern Kerala, is less well known but has large populations of ellies, and it lies only a day's journey away from one of India's most illustrious sanctuaries, Nagarhole National Park. Birders should also not miss the chance to visit Thattekad, inland from Kochi on the Periyar River, where an astonishing variety of avian life is to be seen in the winter months.
Where is Kerala is 'off the beaten track'?
Kerala is India's most densely populated region and nowhere other than the most remote mountains along the border is truly 'off the beaten track'. That said, tourism is concentrated in relatively small areas that are easy to venture away from. If you want to experience what this part of the world was like twenty or more years ago, travel to the far north, where you can take in a comparable cross-section of sights to the south and centre, only without encountering many other visitors. We use a chain of tried-and-tested hideaways from where you can savour the most fabulous tropical forests, high valleys, beaches, backwaters and traditional culture in great style and comfort.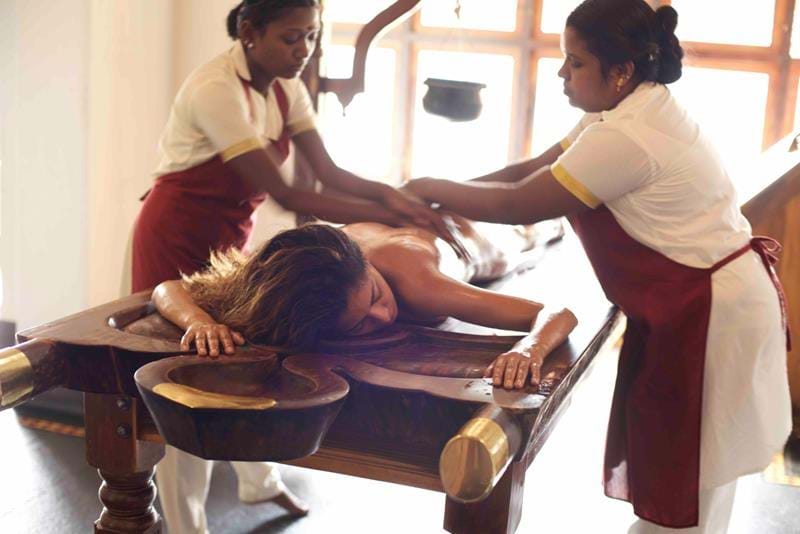 Which places would you recommend in Kerala for wellness and spa holidays?
Most of our preferred hotels and resorts these days have international-grade spas specialising in Ayurveda-based therapies, such as massages with fragrant herbal compresses, steam baths and a range of treatments using medicinal oils. The emphasis will be on rejuvenation and relaxation, backed up by special diets designed to promote re-balancing of mind and body. Coastal properties such as Nileshwar Hermitage (in the north) and Niraamaya Surya Samudra (near Kovalam in the far south) have particularly lovely spas where you can gaze at the ocean through the palm canopy.
Treatments for chronic and more serious health conditions may also be arranged in specialist Ayurveda centres. These tend to involve stays of a fortnight to one month and will involve tailored diets, recommended by highly trained Ayurvedic doctors. Among our favourites is the scrupulously traditional Ayurveda Mana, deep in the countryside near Thrissur, where you stay in an antique Keralan mansion and experience local life between treatment sessions. More opulent is Kalari Kovalikom, a converted palace to which the Keralan royals used to travel to convalesce after illness. Stays at this exquisite property feature authentic performances of traditional arts, music and dance in the evenings.
How long should I spend in Kerala?
Most of our clients spend a minimum of a fortnight exploring the region, but there's plenty enough to keep you busy for three, or even four weeks should time permit.
In two weeks, you can visit Fort Cochin, enjoy a one-night houseboat cruise, head into the mountains to visit a tea plantation and national park or two, and spend a couple of nights relaxing on the beach at the end. With three weeks to fill, the lesser visited north would be an option, or perhaps a foray east to Madurai to see the famous Meenakshi temple in neighbouring Tamil Nadu. Aside from being more unspoiled, the mountain area of Wayanad and coastal district of Kannur district offer a range of unique experiences, such as 'Teyyem' possession rituals in temples and some romantic places to stay in tops of the jungle canopy!
Can I combine the 'Golden Triangle' and Kerala in a two-week holiday?
It is possible to take in the highlights of both, travelling from Delhi to Kochi midway through. This TransIndus Group Tour itinerary shows how you can do it in a 14-night trip.
https://www.transindus.co.uk/india/group-tours/golden-triangle-and-kerala-backwaters/
How much do holidays in Kerala cost?
This really depends on your budget as you can pay just a couple of dollars a night for a hostel close to the beach or much, much more for a luxury hotel. We have a guide on some of the best places to stay in Kerala so if you are looking for a little luxury, start there.
Our best selling bespoke holiday to Kerala is our Classic Kerala but we have many itineraries to whet your appetite. Browse them here.