Sri Lanka 16.01.2022 Transindus
Few Island nations match Sri Lanka's variety of experiences.  
Warm sunny beaches of fine golden sand, oceans and reefs teeming with marine life, both large and small. Lush green forests and jungles, bursting with wildlife and the breathtaking beauty of its verdant Tea plantations, Hills, Lakes and Mountains. You can't forget its rich cultural heritage shaped by millennia of ancient civilisations or the astonishing flavours of its varied cuisine.
With temperatures hovering at a pleasant 27 degrees most of the year and luxurious boutique and modern hotels available throughout, you can pretty much travel to Sri Lanka throughout the year as long as you choose the right coast for your beach break!  
Here's an overview of possibilities at different times of the year to help you get started.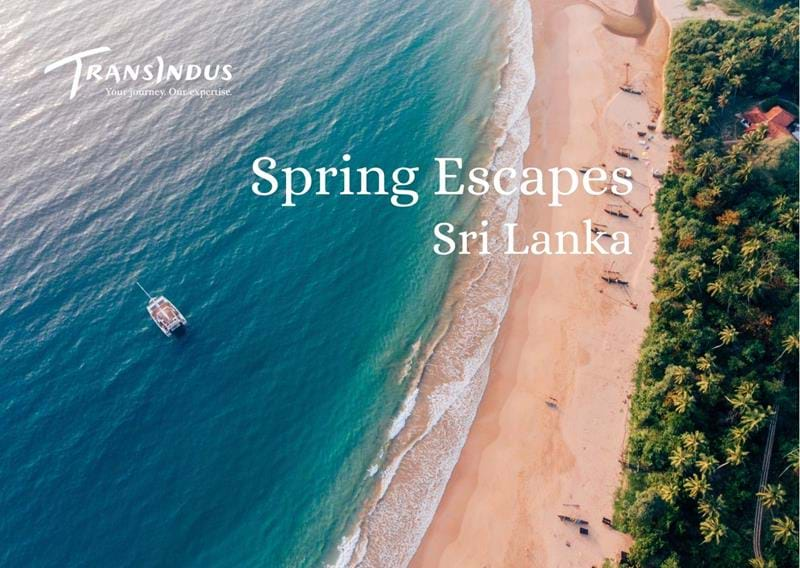 Spring in Sri Lanka runs from mid-February to the end of April and sees glorious weather making it ideal for easter vacations. Our quick guide for the season includes: 
Heading for the Beaches of the South coast to relax, spot dolphins & whales and seek out nesting turtles. 
Climb to the top of Sigiriya Rock and experience the ancient capitals of Anuradhapura and Polonnaruwa
Enjoy the lush green Hills & Tea plantations and mountains of the interior for long walks and treks to connect with nature.  Don't forget to blend your very own brand of tea here! 
Experience the Kandy - Ella Hill Railway, said to be one of the world's most scenic journeys.  
Go on a safari in search of Leopard and Sloth bears in Yala, Sri Lanka's best known National Park. 
It's important to select the right properties to make the most of your visit.
Uniquely for South Asia, Sri Lanka's summer season (May to September) offers just as many delights for travellers, making it a wonderful destination for family holidays over the school recess. 
Head for the stunning beaches of the East Coast. 
Travel northwards to Trincomalee to experience its rich cultural heritage, grand temples and pristine white sand beaches. 
Enjoy a day of joyful cruising tracking dolphins and Blue whales. 
Snorkel alongside Turtles & Manta Rays on Pigeon Island. 
Catch the waves at Arugam Bay, a must for surfing enthusiasts. 
In July, partake in the Esala Perahera, the nation's most important festival, in Kandy. 
Late August, experience the Great Elephant Gathering in Minneriya National Park, a huge hit with young children. 
Sri Lanka's hills & tea plantations remain vibrant throughout the summer, as do the ancient capitals of Anuradhapura and Polonnaruwa and the amazing Citadel atop Sigiriya Fort.
Check out Sri Lanka Family Holiday Experiences here: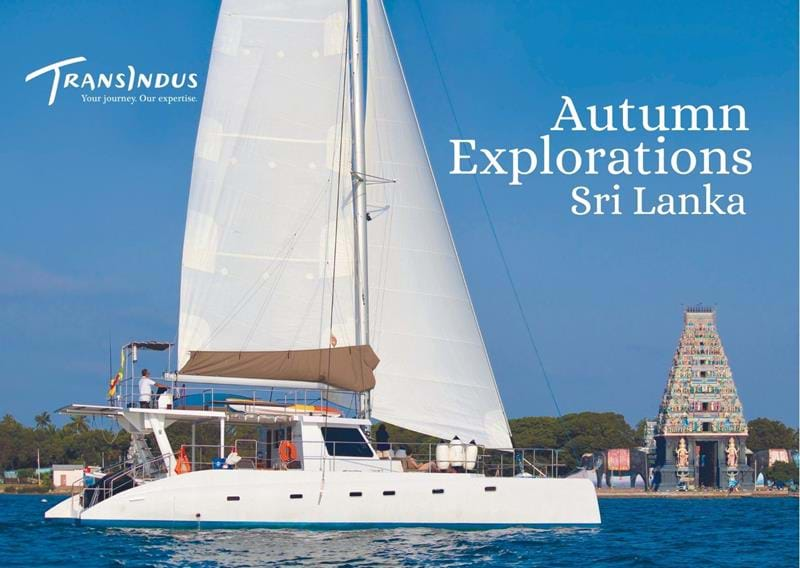 Sri Lanka experiences its second monsoon between October and November when much of the country experiences unpredictable showers.  The Cultural Triangle however remains warm, dry and sunny, albeit more changeable. It's a great time to travel if you prefer not to share the sites with too many others! 
Add an extension to Jaffna, to experience Diwali, in the very home of the story, where Goddess Sita was held captive and eventually rescued by Lord Rama.
If you're not too averse to the odd shower!  Visit Mannar Island, a stepping stone used by the Monkey God, Hanuman to help rescue the Goddess Sita. 
Enjoy early morning bird-watching around Adam's Bridge, a chain of 16 sand islets stretching across the straits to India. 
Cruise around the islands of Palk Bay, including Delft, home to miniature wild horses. 
Check out our Tour recommendations for the Jaffna reagion.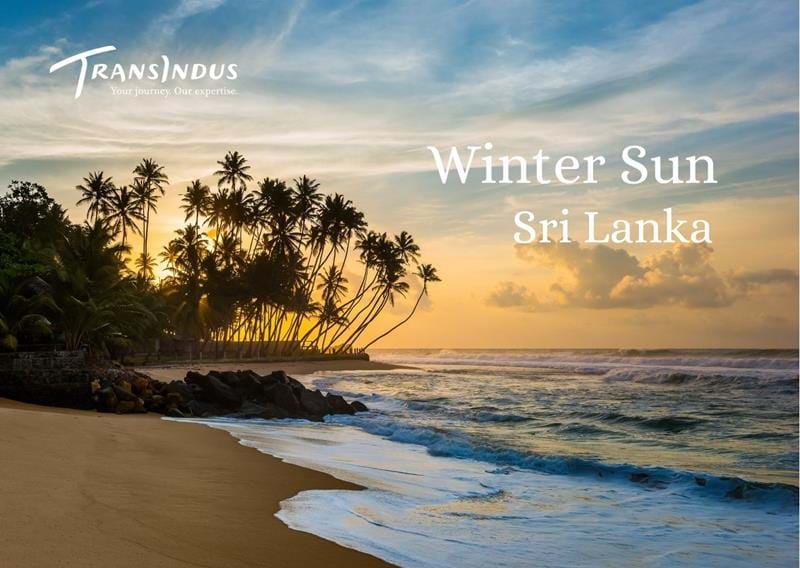 December to March is considered the optimum period for travelling to Sri Lanka when the weather is warm, sunny, dry and the sea is calmest.  
The cultural Triangle is one of the main attractions, which include Sigiriya Rock Fort, the ancient capitals of Anuradhapura and Polonnaruwa and the temples of Dambulla. 
The wildlife parks open following a break over the monsoon season and are a must for any visitor to the island.
Go on safari in search of Leopard and Sloth bears. The hill regions, tea plantations and mountainous interiors enjoy glorious weather, especially great for long walks and treks. 
Enjoy a ride here, on the narrow-gauge train from Kandy to Ella. the streets of Colombo come alive in February for the Buddhist festival of Navam Perahera in celebration of The Buddha birth.
Galle also enjoys a festival at this time in the form of its much-lauded literary festival.
If you are looking to visit Sri Lanka over Christmas and New Year, we recommend booking well in advance as the most popular hotels get booked up in advance.  
Check out Sri Lanka's best Wildlife Options here.