India 24.06.2014 Transindus
Famous for its wealth of cultural attractions, India is a destination that many of us are itching to explore. However, it isn't only spectacular buildings and traditional cultures that should have pride of place on your itinerary, but natural wonders as well.
Indeed, India is blessed with a wonderful array of natural attractions, from its fascinating wildlife to towering peaks and vast deserts. Below are just a few of those that are worth incorporating into your itinerary.

The Himalayas 
The world's highest mountain range, the Himalayas is arguably India's finest natural wonder. You will find these towering, snow-capped peaks in the nation's north, where they also cross borders into a number of other countries. 
More than 110 peaks here reach heights of 24,000 ft above sea level. When visiting this part of India, you can expect truly awe-inspiring views - jagged peaks, gorges, rivers and more. It's impossible to come here and not feel somewhat dwarfed by the sheer scale of the landscape - and tranquil at the same time.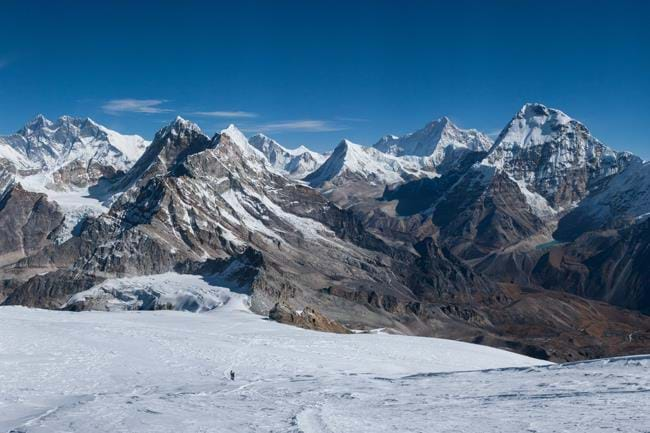 Kumarakom 
Located in Kerala, Kumarakom is a simply beautiful place. It is home to Vembanad Lake, a saltwater lagoon that's an important nesting site for migratory wetland birds. Indeed, it's so important that a sanctuary has been created for them in Kumarakom.
Among the creatures you can hope to spot while enjoying this peaceful landscape are the white-breasted water hen and baby black pond turtles. It's also worth noting that there are particularly relaxing resorts located here - places where you can really get away from it all, drink in the sublime landscape and enjoy traditional yet luxurious accommodation.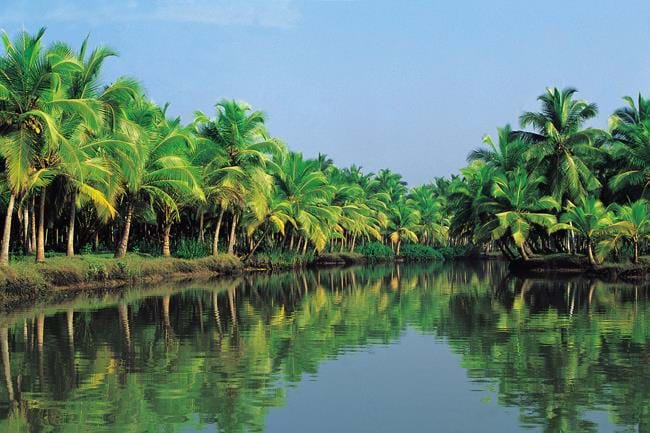 Bandhavgarh National Park 
Bandhavgarh in Madhya Pradesh is one of India's many fabulous national parks. This one particularly stands out for its Bengal tiger population - in fact, it is believed to have the highest density of them anywhere in the world. 
So, while the landscape here is beautiful, the real natural wonders are the animals - not just the tigers, but the deer, gaur, wolves, hyenas and the wonderful variety of birdlife. And as a tip for those keen to uncover a little history too, the park is also home to caves that house historic inscriptions dating all the way back to the 1st century - a remarkable sight.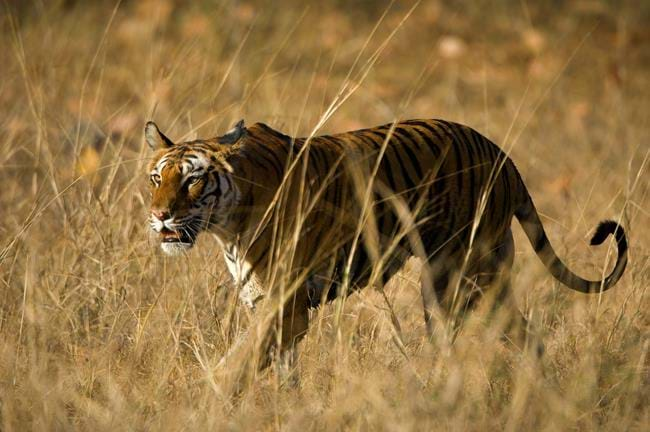 Kerala's beaches 
Kerala is a fascinating part of India. While it's best known for its abundance of cultural attractions, it has plenty of natural treasures to be proud of as well. Among the best places to appreciate its stunning landscape is along the coastline, as almost all of Kerala's lengthy shores are lined with white-sand beaches fringed by swaying palm trees - the very picture of paradise.
And what's nice about them is that they make it easy to mix a little time spent appreciating nature in all its glory with relaxing and soaking up plenty of culture.
The Thar Desert 
India really does have an incredible variety of landscapes - in addition to its mountain ranges, beaches and backwaters, it is also home to vast deserts. The Thar Desert in Rajasthan is a particularly memorable place to explore - and this is best done with a camel trek.
Indeed, by embarking on a camel trek and camping out in the desert overnight, you can have the unforgettable experience of seeing civilisation slip away and having only the sand dunes and the sound of your camel's breath for company. You'll come across nothing except the very occasional mud village for miles around and, once night falls, you'll have absolutely spectacular views of the stars.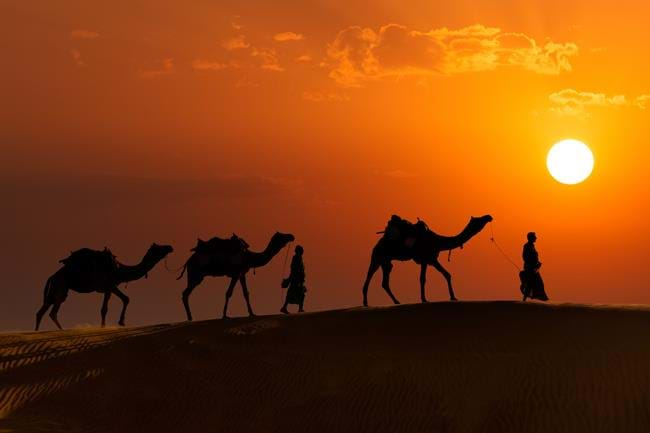 Kashmir 
Rounding off our list is Kashmir, a captivating area that has been famous for its beauty for centuries - something that should go some way to illustrating just how very worth visiting it is. This lovely valley is, for a lot of the year, hemmed in by snowy peaks, and is home to saffron meadows, tranquil lakes and lush greenery. 
A particular highlight of Kashmir is its lakes, with Nagin Lake being among the most peaceful. Staying in a houseboat or indulging in a serene boat journey from one part of Kashmir to another is a wonderful way to appreciate the local scenery in all its glory.