Singapore 03.09.2020 Jess Millett
Unlike those who like to make the most of Europe being on our doorstep, I have always preferred to travel further and for longer than a weekend city break. Visiting Italy or exploring France on a summer holiday or popping to Amsterdam or Rome for a long weekend were on my bucket-list but never as close to the top as two weeks in Bali, Japan or Bhutan.
Likewise, visiting destinations overwhelmed by tourists has equally appealed a lot less. My first trip to Asia was to Nepal, choosing to visit a country that attracts far fewer travellers than its southern neighbour – India. Similarly, when travelling through South East Asia on a career break, I skipped out Thailand, choosing to visit the quiet and stunningly beautiful Laos instead.
Don't get me wrong, India and Thailand were always places I planned on travelling to, they still are – in fact, until recently, I was hoping to get to India this year. But in the last 10 years the world has seen an exponential rise in mass tourism and I wanted to visit places that hadn't been as affected by it yet.
But the Coronavirus pandemic has stopped tourism in its tracks and the much talked about problem of overtourism has been replaced with what has been described as the complete collapse of the tourism industry. This is why, the moment the skies opened up again, I chose to travel somewhere that was at the centre of the discussion around overtourism.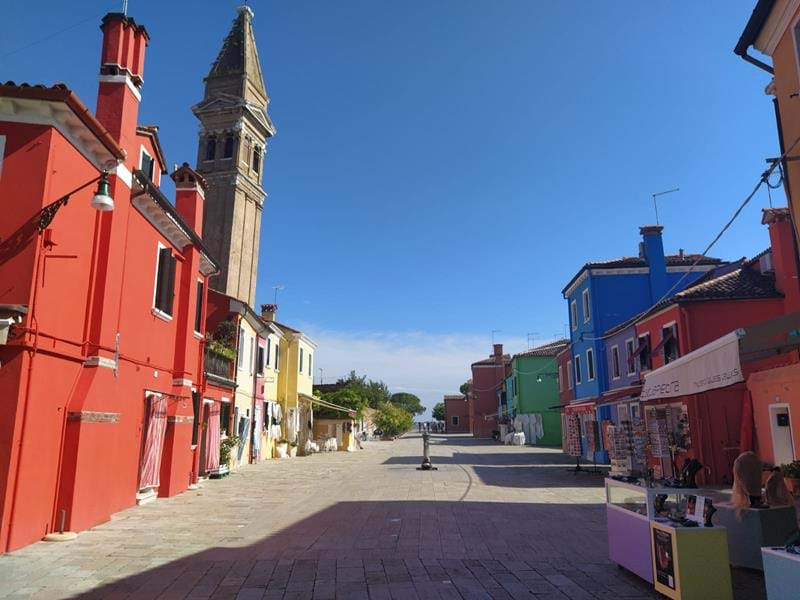 Venice has never appealed to me. Pictures of huge crowds in St Marks Square and queues for the view of the Grand Canal from Rialto Bridge had put me off visiting in the past. But during the recent bank holiday weekend, I was able to wander the streets of Venice at my own pace. I didn't have to dodge tourists brandishing selfie-sticks or navigate around large crowds following a tour guide waving a flag in the air. I didn't have to slow my walking pace down in the narrow alleyways as those in front stopped to look in shop windows or queue to cross bridges or go into museums. In fact, I found quiet courtyards with not a soul in sight and charming squares with just one or two cafes open. I was able to wander through the narrow alleyways at my own pace, pause for photos on empty bridges and admire the intricate detail on the historic buildings. Apart from entry to St Marks Basilica, where they took my temperature before entering, I did not have to queue for anything, even with social distancing measures in place.
Osterias and restaurants welcomed me inside – I didn't need reservations for even the best restaurants in the city. I spent the weekend feasting on delicious seafood caught that day alongside freshly made pasta and Italian wines. For lunch, I sat outside in the warm sunshine by the canals, enjoying traditional cicchetti washed down with an aperol spritz whilst more locals than tourists walked by.
From a safety perspective, Venice felt much the same as London. Masks are compulsory indoors unless you are seated at a restaurant table. It felt enforced much more consistently than it is here – you even have to put your mask on if you are running to the bathroom between courses. I had my temperature checked more times in the four days spent in Venice than I have throughout lockdown in London. Hand sanitiser is widely available, and many shops have perspex screens at the cashier.
I left the city feeling lucky to have been able to experience Venice as it always should have been enjoyed – with few crowds around. I also left desperate to book another series of weekend breaks in Europe before the cruise ships and flights pick up again – to Rome, Dubrovnik, Barcelona… the list is quite long.
And whilst we are currently restricted to travelling within a few countries in Europe, I am desperate to return to parts of Asia to experience those destinations in a new light. My experience at Angkor Wat in Cambodia, two years ago, was one of overcrowding, long queues, and large, loud groups. Today, it stands empty but for domestic tourists exploring the many temples and ruins. Similarly, the Blue Lagoon in Vang Vieng, Laos was filled with throngs of tourists bobbing away in the blue waters in bright orange lifejackets. What these places much be like now and how quiet they must be!
To be able to have UNESCO World Heritage Sites like the Taj Mahal or Petra all to yourself fills me with a desperate longing for countries to reopen and planes to start flying! I would be happy to navigate new entry requirements, covid testing and quarantines in order to see these places as they are now. Each day, I desperately watch for some sign of movement that will allow me to book and travel to anywhere further afield than Europe.
But it's not just the places that I want to see that makes me want to travel so desperately but also the people I want to support. I loved Venice because of its empty alleyways and quiet bridges but I was acutely aware that the locals there that rely so heavily on tourism are desperate. It was painful to walk past completely empty restaurants that would normally be full of tourists from all over the world and hear from staff saying that there would normally be four times the number of waiters working in August. Equally difficult was being handed a red rose at the end of the day by a local vendor who, in the past would have enjoyed a roaring trade selling roses to couples about to enjoy a gondola ride along the city's canals. With tears in his eyes and clutching a big bunch of unsold roses, he asked for just one euro to cover his costs, saying it had been a bad day.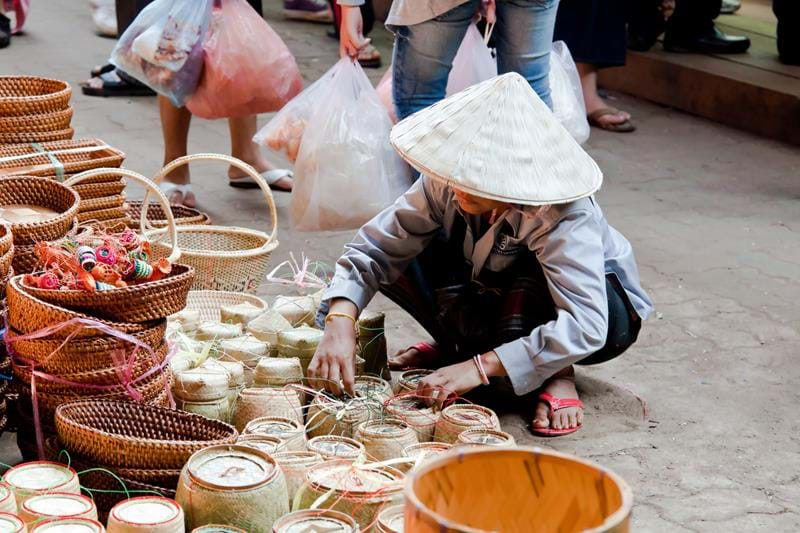 And whilst everyone working in the travel and tourism sector is currently feeling a little vulnerable, I can't help but think about the tuk-tuk drivers that carry the tourists from their hotels to Sigiriya rock in Sri Lanka, or the local vendors selling trinkets, souvenirs and refreshments from stalls by some of Kathmandu's UNESCO World Heritage Sites or even the many dressmakers who work in the shops in Hoi An where you can buy exquisitely tailored suits and dresses. And the porters, the cleaners, the tour guides, the coconut sellers on the beach, the concierge staff, the massage therapists, the bar staff, the list goes on and on.
I want to travel to support these strangers and their families, to invest as much of my tourism dollars into hard-hit local communities. And I worry that the longer we wait, the more vulnerable these communities will become.