Myanmar 15.07.2016 Gary
We all dream of an early evening relaxing in front of a perfect sunset whilst on holiday. Myanmar has one of the most beautiful and eclectic landscapes for a multitude of sunsets which will leave you eager for the next day's sun sinking below the horizon. Lakes, pagodas, beaches and ancient monuments all in picturesque scenes ready for you to enjoy.

U Bein Bridge, Amarapura
A former royal capital, Amarapura is situated a short drive from Mandalay, in the north of the country. Enjoy the stunning sunset on U Bein Bridge, the world's longest teak footbridge stretching over one kilometre across the Taungthaman Lake. Alternatively, relax aboard a private rowing boat as you slowly drift on the lake as evening arrives.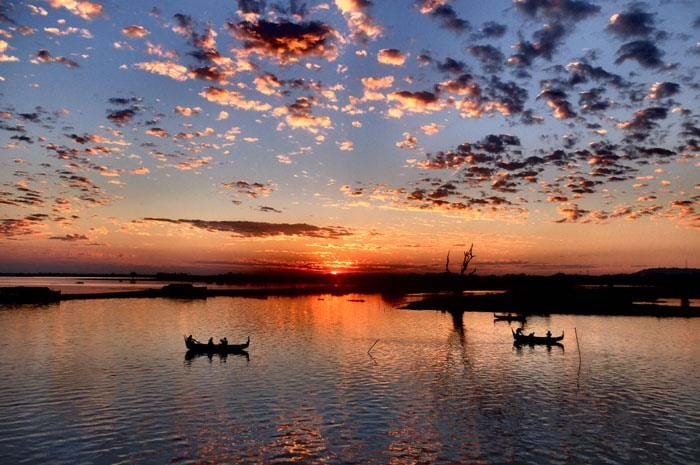 Shwedagon Pagoda, Yangon
The awe-inspiring Shwedagon Pagoda is the icon of the city of Yangon. The bell-shaped superstructure looms majestically above the city, covered in 60 tonnes of gold-leaf. Wander around the countless shrines as you await for the serene sight of sunset, and the lengthened shadows of the golden stupa fill the inner courtyard.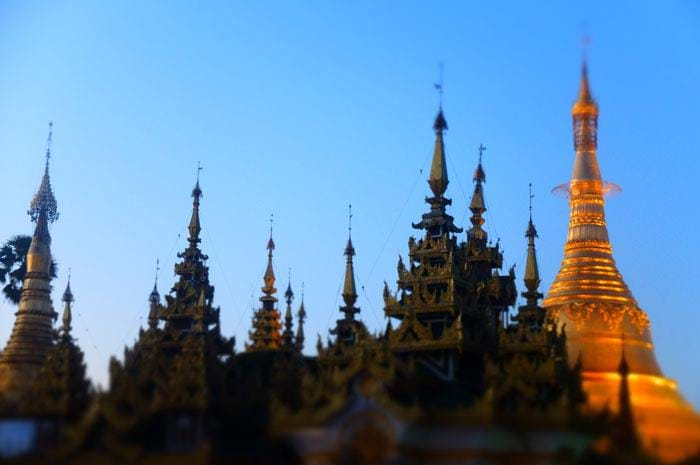 Ngapali Beach, Bay of Bengal 
The finest beach in Myanmar, located on the west coast with beautiful open views of the Bay of Bengal. Coastal destinations always offer kaleidoscopic sunsets, as the sun disappears beyond the sea horizon. With its silhouetted fishing boats and offshore rock formations, the romantic atmosphere at Ngapali is spellbinding and a perfect pre-show before your fresh seafood dinner.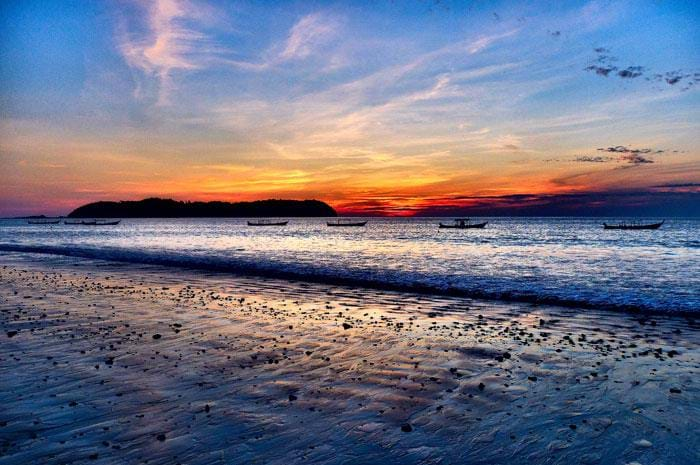 Temples of Bagan
With a gathering of around 3,000 ancient monuments, the plains of Bagan are an astonishing sight at any time of the day. As the sun begins to diminish behind the seemingly everlasting rows of stupas, the peaceful harmony of the complex surrounds you. Escape from the large crowds at Shwesandaw Pagoda, and watch the sunset from another monument, with the added delight of including the great pagoda in your photographs.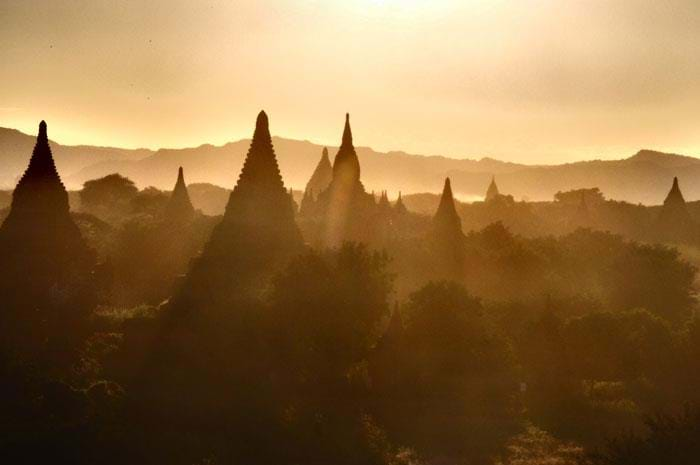 Sagaing Hill
An ideal day trip from Mandalay or as part of one of the river cruises. Sagaing is a quiet town perfect for contemplation among its numerous shrines, temples and nunneries. An afternoon exploring these retreats as you head further up, past the friendly stall vendors as you arrive at the top of Sagaing Hill and its captivating Buddhist charm. From the summit, marvel at the 360° view combining the luscious greenery, winding Irrawaddy river and the monuments visited earlier.