Indonesia 04.07.2016 TransIndus
It's not often that the suggestion to set a 4am alarm is deemed good advice, particularly on holiday, and particularly from such luxuriant travellers as ourselves. But whilst in the stunning archipelago of Indonesia, trust us when we say that some views are too worthwhile not to wake up to. So forget the snooze and read on for our guide to the top five sunrise spots in Indonesia.

Borobudur
The 8th century goliath of Borobudur is the largest Buddhist temple in the world, and it cuts a striking silhouette as it sits on the Kedu Plain, set against a backdrop of two twin volcanoes. The morning view is equally imposing looking out from the temple as it is looking on, and we can arrange for you to take an early tour away from the crowds, to see a rising sun that is framed by ancient stone stupas.



Mount Bromo 
With mist clinging to craters that bellow thick plumes of white smoke, the area around Mount Bromo, a forest filled with active volcanoes, is the classic spot to view an early sunrise. The truly bold can embark on a two-hour hike up Mount Penanjakan, the most popular vantage point, for a walk and a sight that will invigorate your morning.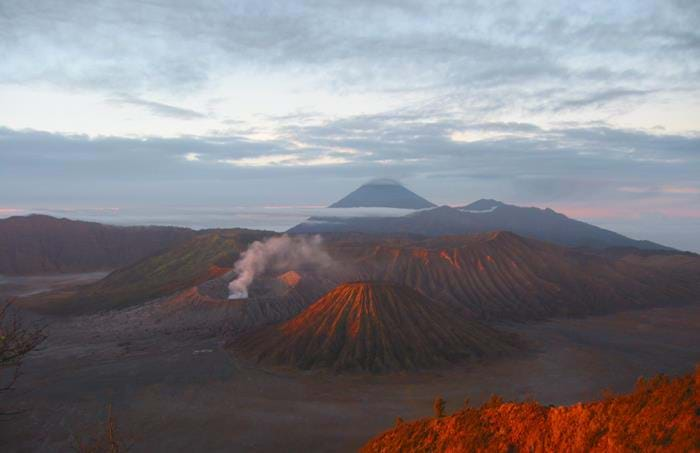 Ubud Rice Paddies 
The lush rolling rice paddies that dominant the Ubud countryside cast a beautiful morning picture, and with many villas opening right to them, it is a sight that you need not leave your bed for. Watching the warm Balinese sunrise over the long green fields is the perfect way to start your day.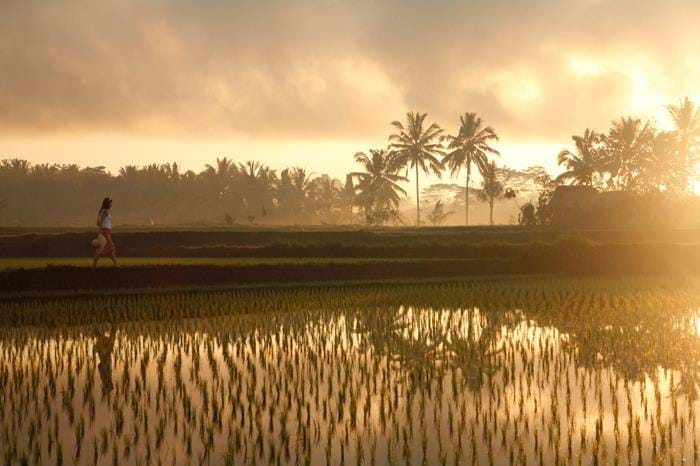 Waters of Lombok 
Given the slow pace of life on the Lombok Islands, just east of Bali, it would be just as possible (or even preferable) to view this sea-set sunrise after a long and inadvisable night, as it would be to see it in the morning. With many beachfront properties and boats available to charter the sights of the rising sun, lapping sea and soft golden sand can be enjoyed in comfort and in privacy.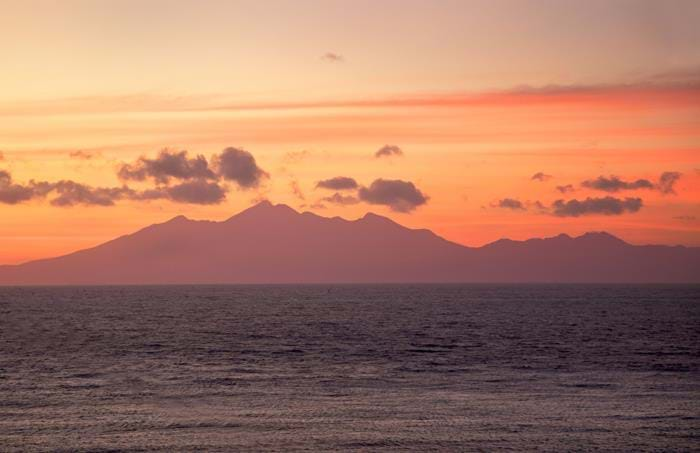 Kelimutu, Flores 
As a volcano with three different coloured lakes, Kelimutu, far off the beaten track on the island of Flores, is a geological oddity that will promise the most interesting view in Indonesia. In our opinion, the best vantage point is by the bright blue Tiwu Ata Bupa (lake of the old people) where the display of colour and chemistry lets for some wonderful snaps and lasting memories.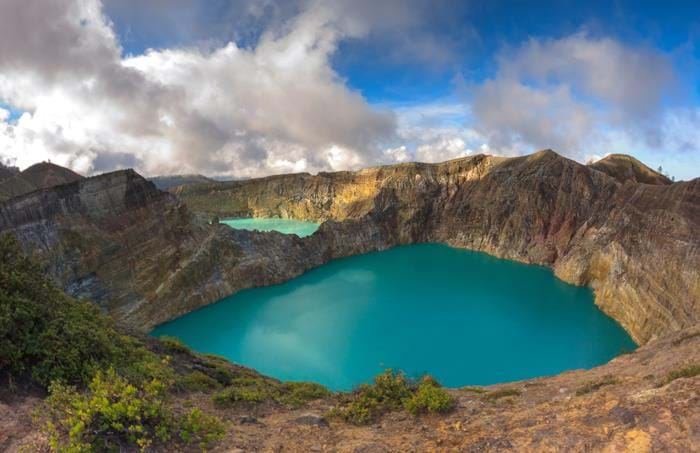 If you would like to arrange a special sunrise visit to one of these stunning spots in Indonesia, contact our team of travel experts to start planning your holiday.