Japan 16.09.2019 Flora Sweeting
With the 2019 Rugby World Cup now in full swing and the 2020 Summer Olympics looming, all we can think about is Japan and the athletes at the peak of their careers. For these sportsmen and women, there's nothing better after their physical exertion than an onsen bathing experience.
Luckily you don't need to be a fitness guru to benefit from these therapeutic thermal waters. Japanese locals will tell you this is one of their favourite past times and it's an experience not to be missed on your visit. To help, here's our quick guide to onsen etiquette in Japan.
What is an onsen?
Technically an onsen is a Japanese hot spring town/resort.  This term is often confused with the traditional bathing facilities that are offered at ryokan (a traditional Japanese inn). Onsenhou ("hot spring law") says to be an official onsen, the water must come from a natural spring that contains over a defined amount of natural chemical components minerals. And it must be at least 25°C when the water comes out of the ground.
Thankfully, the country has over 27,000 hot spring sources so it isn't too difficult to find a traditional onsen in Japan.
If the onsen doesn't have naturally heated water then it is called a sento. A sento is used more for washing and doesn't have the healing properties that onsens are known for. That being said it is a fascinating experience, and it certainly feels like one of the more local experiences as international travellers rarely get involved.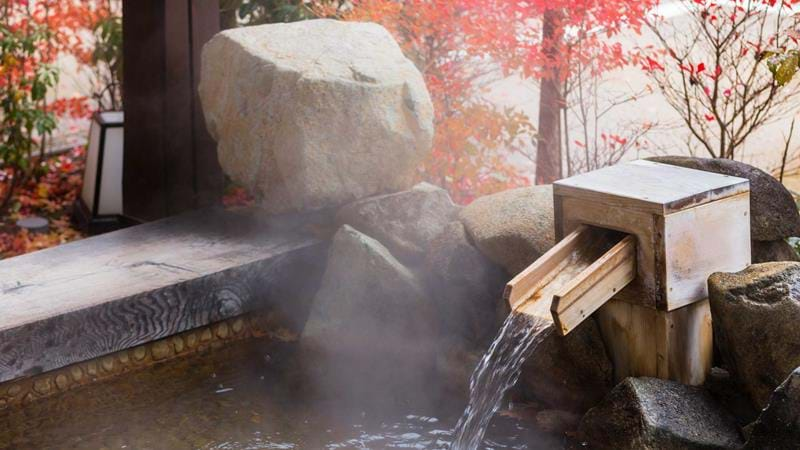 What is the etiquette in an onsen?
There are strict etiquettes that need to be adhered to whilst using both an onsen and a sento. Let's start with what most people will find the most awkward - you must be naked! The Japanese will find it more awkward if you have a swimsuit on than off. You will be turned away and even laughed at if you try donning your swimwear.
Please be assured it really isn't as bad as you imagine and most bathing houses will split into gender-specific baths. However, if you prefer a little privacy, you might want to consider booking into a ryokan that offers private onsen rooms. Or you could visit an onsen with a high sulphur content, which creates a blueish milky effect and means that you can barely see anything under the water.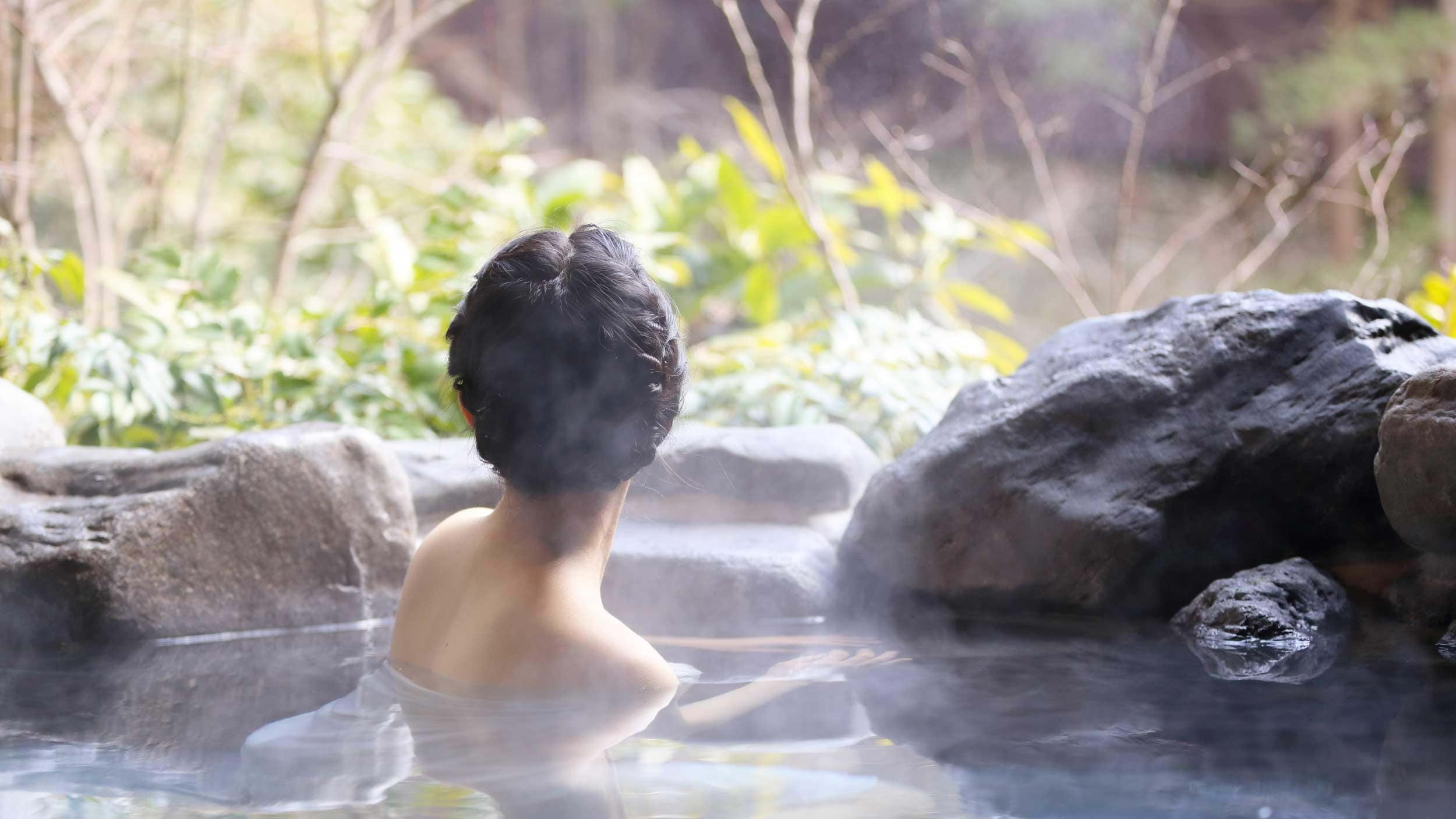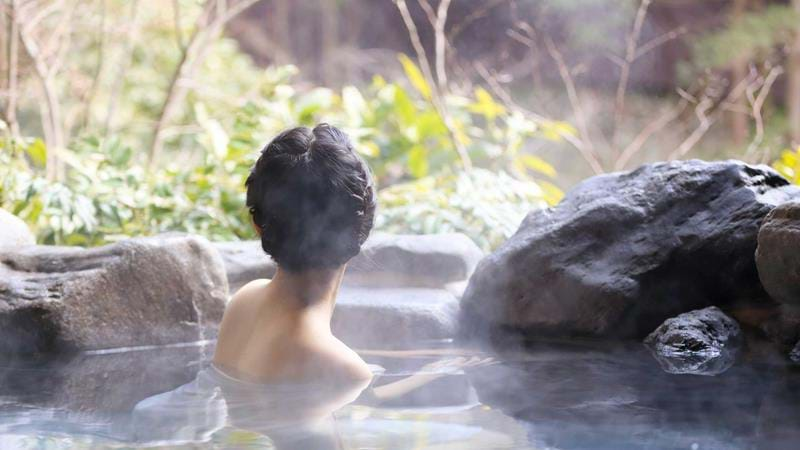 Can I enter a Japanese onsen with tattoos?
Another thing that tends to be difficult in onsen etiquette is tattoos. In Japan they are associated with gangs and organised crime, which makes locals feel uncomfortable. If you do have a small tattoo you might get away with putting a plaster over it.
Some hotels and resorts are starting to accept more people with tattoos, however, a certain amount of tact is still needed to ensure that they are happy with you bathing. Instead, you might have to wait until late at night when the onsen is quieter.
We cannot guarantee this will work but it's worth a try. Otherwise, to fully enjoy the experience, treat yourself to a private onsen in your ryokan.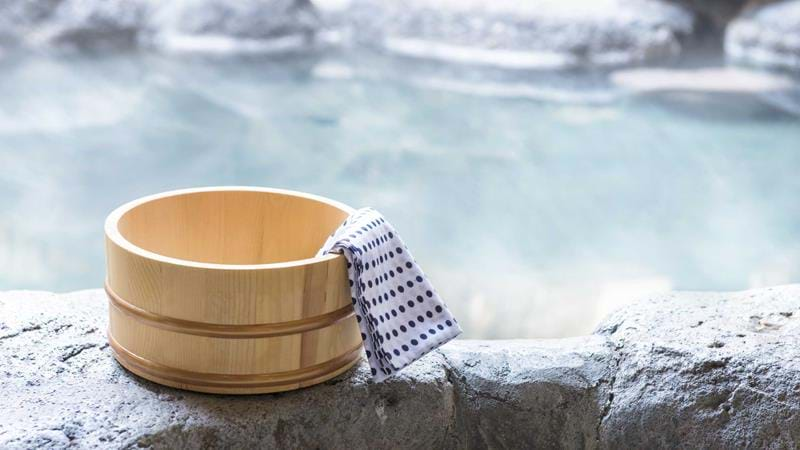 What are the rules when visiting a Japanese onsen?
Strip off. You will have two towels, a small one for washing and a large one to be left in the changing area to dry with. Don't let the small one touch the water when bathing. You will see people with the towel on top of their heads!
Fully wash yourself before you step in the bath - onsens are for relaxing not washing. All onsen have washing areas with showers, taps, shampoo, soap and sometimes conditioner. You will notice a small stool. Make sure you sit on this when washing. Standing is a faux pas as you wouldn't want to splash someone with your dirty water.
Once fully washed, if you have long hair make sure it is tied.
Step into the water and try your best not to get your hair in the water. Never submerge your head as they want to keep the water as clean as possible.
Relax!
Chatting in the onsen is normal and it's designed to be a social experience.
Once you have finished you might want to have a sauna or steam before drying off. Don't shower off as this is thought to get rid of the healing properties of the water.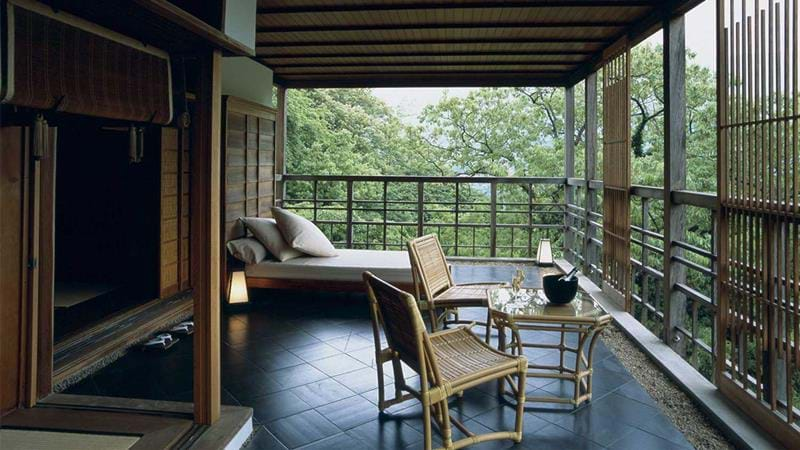 Recommended onsen in Japan
Here are some of our favourite onsen properties in Japan where you can enjoy this social bathing experience:
If you would like to experience a onsen on your Japan holiday, contact our team of Japan specialists they are on hand to help you put together the perfect trip.