Tailor-made Tour

15 days from £4000 per person
Places Visited:
Sandakan, Lankayan Island, Sukau, Danum Valley, Gaya Island
Sabah, in the far north of Borneo, ticks all the boxes when it comes to romantic and adventurous holidays: tropical islands with secluded coral-sand beaches, wildlife-rich jungles and remote eco-lodges in keeping with the pristine rainforests. This trip includes plenty of all three and some unexpected treats.
It starts with a short stay in Sabah's capital, Sandankan, proceeding to idyllic Lankayan Island, where you'll spend three days relaxing on a dreamy beach ahead of your visit to the Sepilok Orangutan Sanctuary. A stay in the remote Danum Valley brings the interlude in the wilds of the far north to an end, ahead of a blissful stay at an ocean resort in Kota Kinabalu, from where you can explore the dramatic, unspoilt shoreline of the Tunka Abdul Rahman National Park.
Holiday Types
Cultural Holidays Wildlife Holidays Luxury Train Holidays Beach Holidays Adventure Holidays
Suggested itinerary
Day 1
UK
Fly overnight from the UK to the Malaysian capital, Kuala Lumpur.
Day 2
Kuala Lumpur, Sandakan
Catch a connecting flight to Sandakan, on the north coast of Borneo, where you'll spend the night. The rest of the day will be at leisure to recover from your journey.
Day 3
Lankayan Island
Drive to the Pulau Sipadan Resort jetty for your 90-minute transfer by speedboat to Lankayan Island, an exclusive hideaway in the Sulu Sea.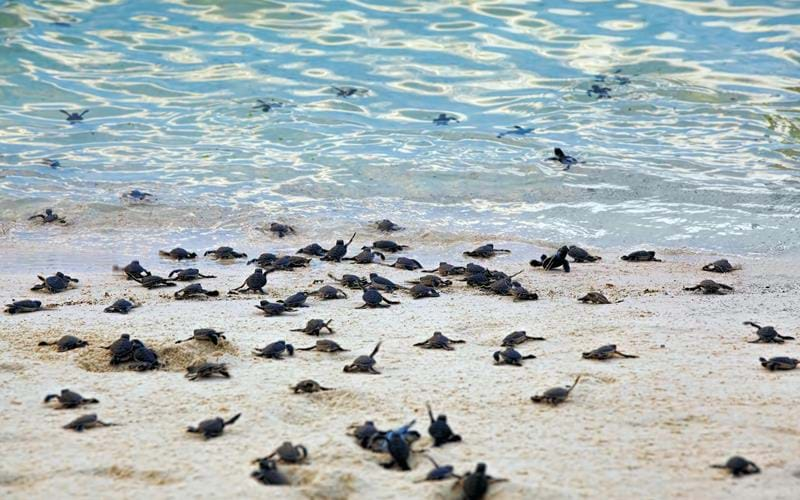 A tiny coral islet encircled by powder-soft sand, Lankayan forms a tear-drop of green amid a sea of dazzling turquoise water. The location is one of the finest in the region for diving, famed above all for its frequent whale shark sightings. It's a perfect place to do a PADI Open Water course, or simply snorkel and laze on the verandah of your chalet. Colourful corals and encounters with Hawksbill turtles are never more than a few flipper kicks away at this slice of paradise.
Accommodation Options
Day 4
Lankayan Island
Spend a full day soaking up the laid-back atmosphere at Lankayan, diving, snorkelling and relaxing on the beach next to your chalet.
Day 5
Lankayan Island
Make the most of your final full day on the island with a final exploration of the house reef and romantic seafood supper for two.
Day 6
Sukau
Travel to the amazing Sukau Rainforest Lodge via the Sepilok Orangutan Sanctuary, cruising on a tributary of the Kinabatangan River in the evening. You'll stay at the lodge for two nights.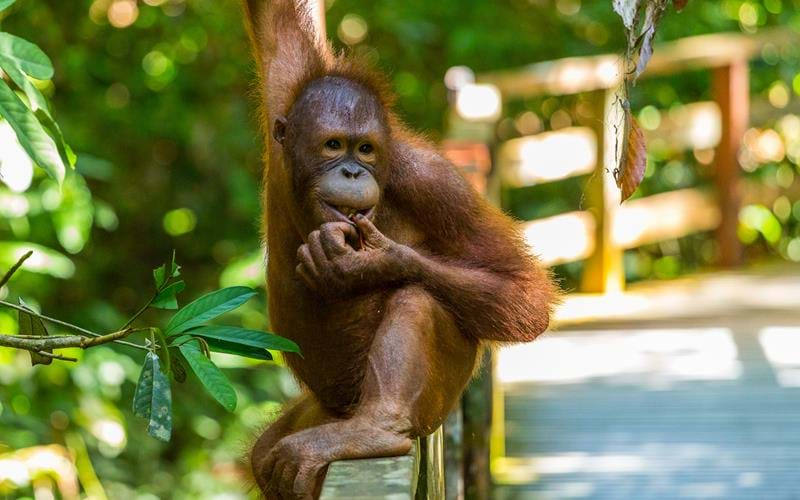 Since it opened in 1964, the world-famous Orangutan Rehabilitation Centre at Sepilok in northern Sabah has cared for apes orphaned or injured by forest clearance. In 43 square-kilometres of tropical forest they are able to roam wild, re-learning essential survival skills such as climbing and foraging which may have been lost through the trauma of displacement. The hope is that in time the animals will be ready to be sufficiently skilled to be released back into the wild. At any given time, between 60 and 80 adults are present here, along with 25 or more babies and youngsters in the site's nurseries. A smaller centre for rescued sun bears is an added attraction.
Accommodation Options
Day 7
Sukau
Enjoy another wildlife spotting cruise on the Kinabatangan River today, where proboscis monkeys, pygmy elephant and gibbons, as well as orangutans, are all present in healthy numbers.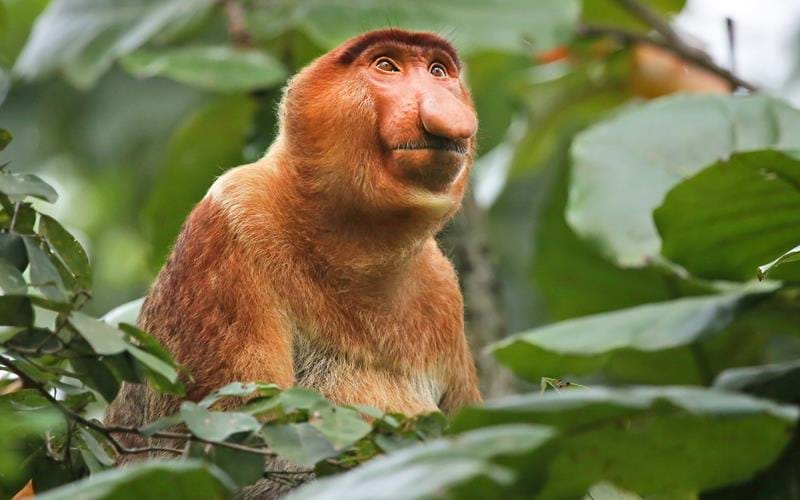 Olive green or chocolatey brown depending on the season, the Kinabatangan is Sabah's longest river, rising in the mountains of the interior and flowing into the Sulawesi Sea on Borneo's northeast coast. The mangroves, grassy swamplands, lakes, dipterocarp and ficus forests carpeting its floodplain host a prodigious quantity of wildlife. Safaris are generally conducted in electric-powered longboats. The guides we use in the area are highly skilled and able to identify lesser visited zones along tributaries of the Lower Kinabatangan where you can expect to encounter fewer visitors and more wildlife.
Accommodation Options
Day 8
Danum Valley
Transfer to the depths of the Danum Valley, one of the most remote and unspoilt corners of Borneo, for a two-night stay.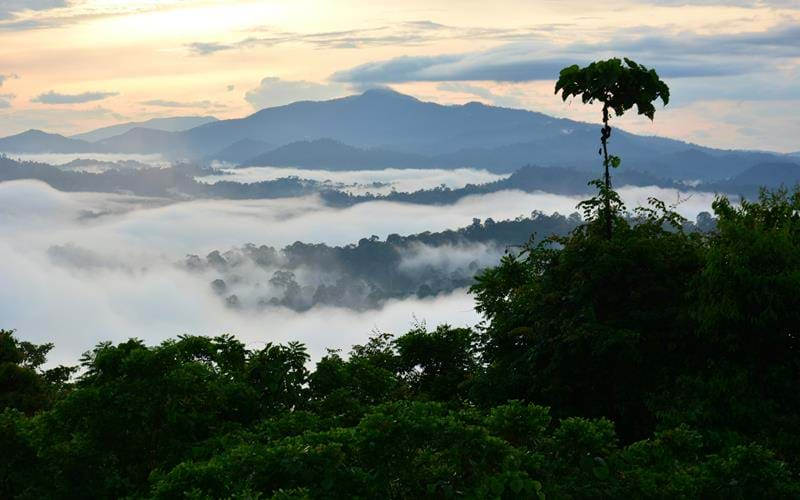 The largest area of protected lowland rainforest in Borneo extends over 272 square miles (438 sq-km) of the Danum Valley in eastern Sabah. Comprising mostly dipterocarp jungle, the area provides sanctuary for an exceptionally rich array of species, from the rarely sighted clouded leopard and Sumatran rhinoceros to more common pygmy elephants, gibbons and proboscis monkeys. Orangutans are also present here. Among the best places to see them is the forest in the immediate vicinity of the lodge where you'll be staying.
Accommodation Options
Day 9
Danum Valley
Enjoy a full day of jungle activities in this pristine wildlife haven deep in the rainforest of Sabah.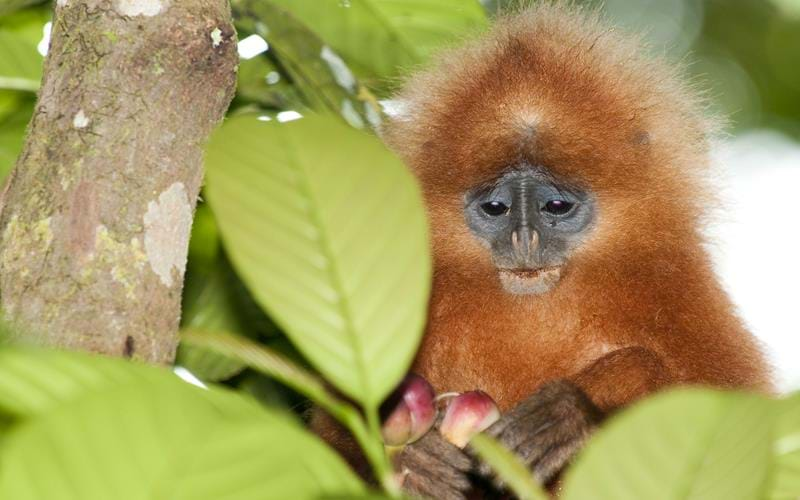 Your first foray into the conservation area will probably be a 107-metre-long canopy walk, from which vantage point you'll be able to begin ticking off many of the 320 species of birds resident in the valley. Around 30 miles (50km) of marked trails thread through the reserve to observation posts and other places of interest, such as a Kadazan–Dunsum cliff-coffin burial site and Sungai Purut waterfalls. Tubing, night hikes to spot nocturnal animals, and pre-dawn treks to panoramic viewpoints where you can watch the sunrise over the mist-drenched rainforest canopy are also on offer.
Accommodation Options
Day 10, 11, 12 & 13
Gaya Island
After a round of early morning wildlife safaris from the lodge, catch a flight to Kota Kinabalu and travel on to the resort on heavenly Gaya Island for an indulgent four-night stay.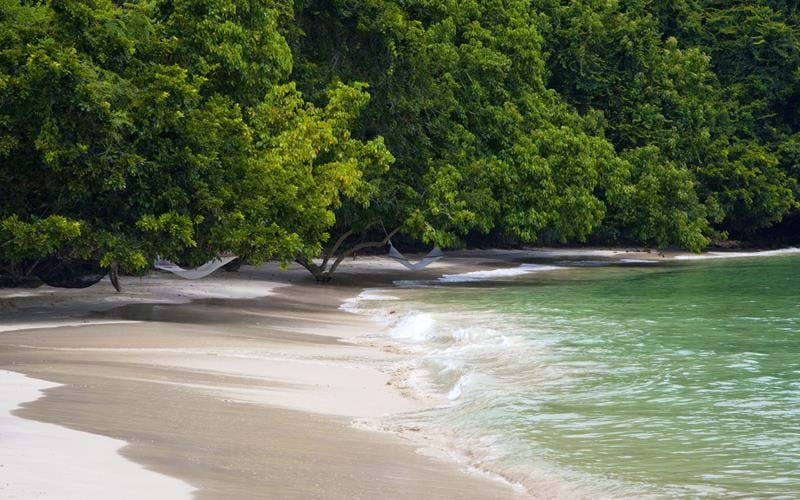 Gaya is a mere 15-minute speedboat ride from Kota Kinabalu. Most of its chalets are high up in the jungle canopy, so expect a strenuous climb to reach your room – and not to want to leave once you reach it. The uninterrupted views over the treetops and out to sea from the private balconies are serene, though you'll doubtless be eager to get into the waves to sample the riches underwater. No matter where in the world you've snorkelled or dived, you'll be blown away by the kaleidoscopic shoals of fish in Gaya's shallow bay.
Accommodation Options
Day 14
Kuala Lumpur
Time to say your farewells to Gaya as you head for the airport to catch your flight back to the UK via Kuala Lumpur.
Day 15
Kuala Lumpur, UK
Arrive in the UK early morning.
Tailor-made Tour

15 days from £4000 per person
What's included

✓   International flights from London
✓   12 nights of accommodation in a mix of comfortable Eco-lodges and jungle retreats.
✓   All internal transportation and transfers
✓   English-speaking guides
✓   Breakfast daily
✓   Entrance fees to sites and monuments listed in the tour itinerary
Places and Experiences in this tour
Plan your Next Adventure
With the world now largely open again, now is the time to begin planning your next adventures in Asia. Our Travel Specialists are ready to take your call and discuss the adventure you have spent the last 3 years dreaming of.
Or call us on 0208 566 3739
TransIndus Brochures 2023
Join our mailing list