Anyone seeking a taste of 'Old Arabia' these days makes a beeline for the Sultanate of Oman, a modern Gulf state with a wonderfully antique underbelly. When the recently-past ruler, Sultan Qaboos, took over in the 1970s, this ranked among the most secretive and closed of countries. But four decades of carefully managed development, financed by oil and gas exports, have brought about a spectacular transformation, ensuring visitors can sample Oman's special atmosphere in great comfort, style and security.
The capital, Muscat, serves as most people's gateway, and it's a perfect primer for any Arabian adventure. Stroll down the city's exotic seafront, whose mighty, azure-tiled mosque and Sultan's Palace gaze across a bay enfolded by rugged desert mountains. Wooden dhows laze off-shore, surveyed by crumbling sandstone fortresses, and the souk is crammed to bursting point with traditional merchandise, from elaborately decorated silver khanjar daggers to turbans.
Possible destinations further afield include the coastal city of Sur, reached via a dramatic drive through the Hajar Mountains, or via a sinuous shoreline road punctuated by sparkling white beaches, palm-lined ravines and cliffs that plummet to a sea the colour of lapis. 
Oman's second city, Nizwa, is regarded as the country's cultural heart – a breathtakingly green oasis of palm trees and old-world architecture, off-set by a superb mountain backdrop. Travellers tend to pause here en route to the deep desert region of Dhofar further south – the legendary Empty Quarter explored by Thesinger in the 1940s, and where, more recently, Ranulph Fiennes discovered the remains of the mythic 'Frankincense City', Ubar, buried for centuries under a pall of soft sand.
Best time to visit: October to April
Suggested tours to Oman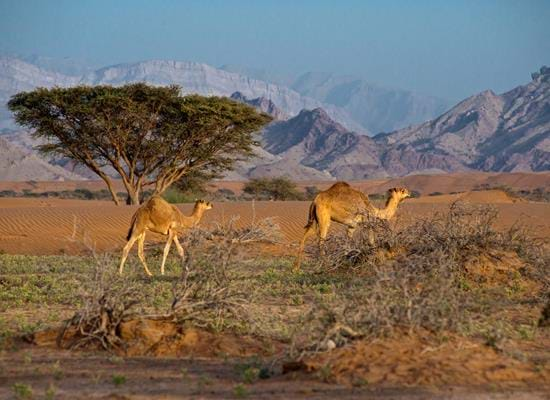 7 days from £2640 per person
This week-long taster tour showcases the cream of the Sultanate's sights and experiences – from the rugged wadis of the Hajjar range to the windswept…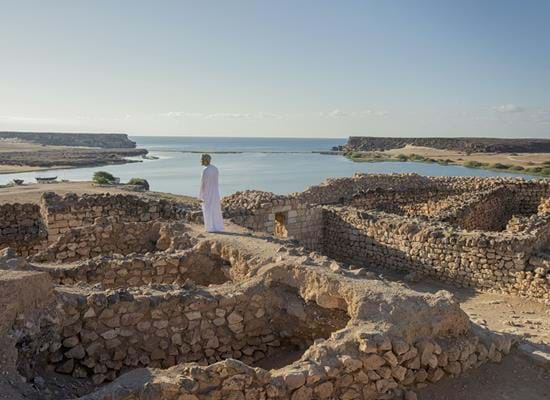 16 days from £5395 per person
A land of hypnotic landscapes and deep-rooted cultural traditions, Oman conforms more closely to the archetypal vision of a desert sultanate than anywhere else on…
All Tailor-made Tours in Oman Make an enquiry
What Our Clients Say About Us
Oman Places and Experiences
Plan your 2022 Adventures
With the world now largely open again, now is the time to begin planning your 2022 adventures in Asia. Our Travel Specialists are ready to take your call and discuss the adventure you have spent the last 20 months dreaming of.
Or call us on 0208 566 3739