Tailor-made Tour

3 days from £250 per person
Places Visited:
Colombo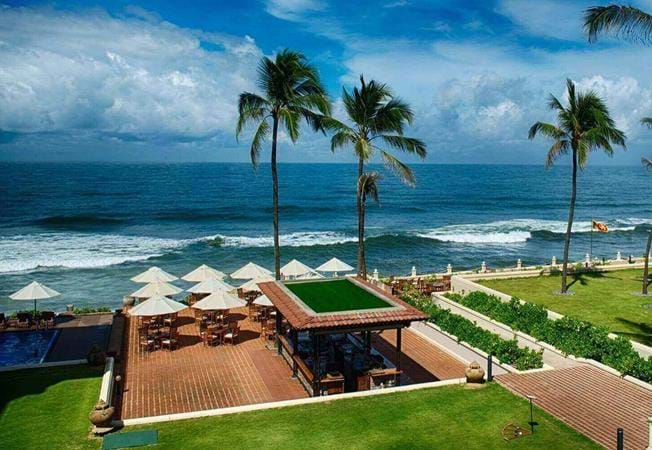 A two-night taster tour of the Sri Lankan capital, covering its main sights and culinary highlights.
Given the splendours of the nearby coast, it's hardly surprising that a lot of visitors bypass Colombo on arrival. But the capital holds a great deal of interest, and is well worth a detour for anyone wanting to discover what makes the island tick. Combining its most compelling religious monuments, markets, restaurants and cafés, our two-night 'Experience Colombo' tour will enable you get under the city's skin, providing the perfect primer for the island's history and rich cultural heritage.
Our English-speaking guide will be with you every step of the way, helping you to interpret what you experience. For details of accommodation options, cost, and ideas for how to combine Colombo with other destinations on the island, contact our Sri Lanka specialists at the TransIndus office in London.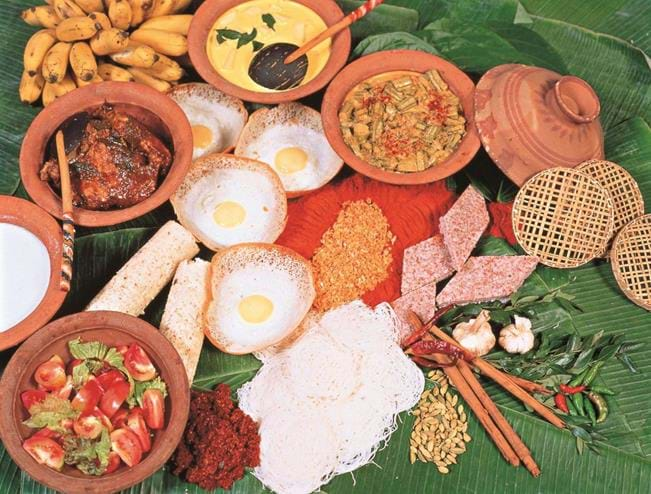 Holiday Types
Cultural Holidays Wildlife Holidays Family Holidays Honeymoons Beach Holidays Adventure Holidays
Suggested itinerary
Day 1
COLOMBO
Begin your exploration of the city towards the end of the day, with an acclimatizing walk along Galle Face Green, the capital's best loved open space. Along the seaward side of the park runs a promenade lashed by churning waves – the perfect place for a blustery stroll in the late afternoon, when Colombo's residents come here to munch tasty street food snacks. Try the more-ish 'isso vadai'(spicy lentil cakes stuffed with prawns), or a plate of cuttlefish curry at Nana's.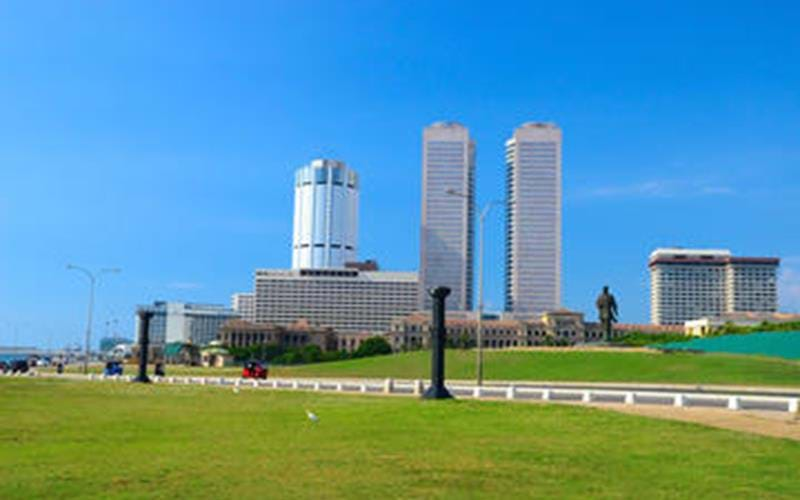 For a more substantial seafood supper, we recommend a table at the award-winning 'Ministry of Crab' restaurant, over in the Dutch Hospital Shopping Precinct, where an enclave of handsomely converted 17th-century buildings, complete with teak beams and colonnaded courtyards, now house trendy boutiques, bars and cafés. Advance booking is essential; let us know if you'd like to eat there so we can make a reservation on your behalf.
Accommodation Options
Day 2
COLOMBO
After breakfast at your hotel, re-join your guide for a visit to the National Museum, where highlights include priceless stone Buddhas from the Anuradhapura and Kandyan eras, and a jewel-encrusted throne made for King Wimaladharma in 1693. Continue past the Old Parliament House to the lavishly decorated Gangarayama Temple, the most important Buddhist shrine in the city, whose ornate architecture and intricate woodcarvings form a backdrop to the annual Navam Perahera festival, held every February and featuring fifty elephants.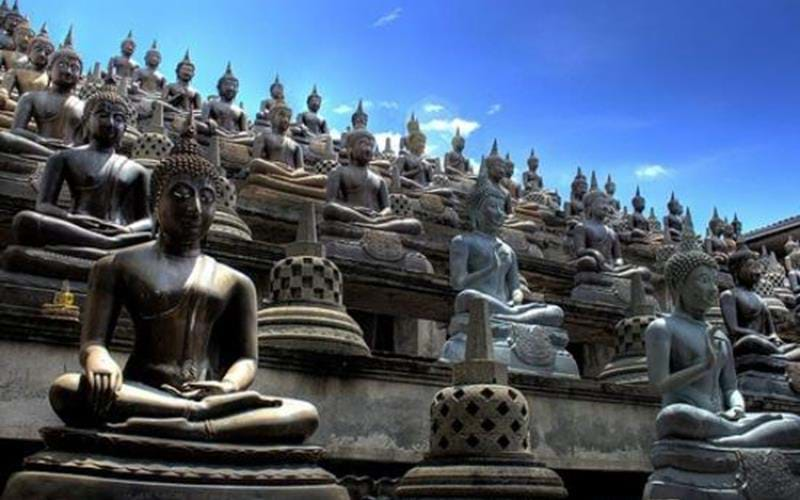 Next on your tour is guided walk around Pettah – a bustling, predominantly Tamil market district north of Galle Face Green, where you will find hawkers and traders plying their wares in a grid of jam-packed streets, each specializing in different produce. A fascinating neighbourhood for people watching, it's also a great introduction to the island's tropical fruits, such as wood apple and jackfruit, which you'll doubtless enjoy in the course of your holiday.
For an authentic Sri Lankan lunch with a colonial-era feel, a favourite spot of ours is the café on the ground floor of the Dutch Burgher Union. It serves Colombo's best 'lamrais' – a delicious, Dutch-influenced dish consisting of rice, aubergine, frikkadel meatballs and shrimp served in a banana leaf – scrumptious!
You'll have remainder of the day to discover Colombo at your own pace, with or without your guide, as desired. Consider a stroll around Beira Lake to the Seema Malaka temple, a meditation centre designed by the country's best known architect, Geoffrey Bawa. A graceful assemblage of wood, stone and Buddha statues, the shrine juts serenely into the water. Look out for the flocks of pelicans and storks who live on the algae-filled lake, at the heart of the metropolis.
For a sundowner, we recommend the veranda of the elegant Galle Face Hotel, which boasts the best sea views in the city. Afterwards, jump in a tuk tuk the Gallery Café, housed in Geoffrey Bawa's former office, where Colombo's smart set tuck into refined fusion cuisine. The Sri Lankan-style 'black pork curry' is a perennial favourite, and the 'chocolate nemesis' is legendary. Again, it's essential to book a table, so do let us know in advance if you'd like us make a reservation.
Accommodation Options
Day 3
COLOMBO
After a leisurely breakfast, your chauffeur-guide will meet you at your hotel to continue your tour.
Tailor-made Tour

3 days from £250 per person
What's included

✓   International flights from London
✓   2 nights accommodation
✓   All internal transportation and transfers
✓   English-speaking guides
✓   Breakfast daily
✓   Entrance fees to sites and monuments listed in tour itinerary
Plan your Next Adventure
With the world now largely open again, now is the time to begin planning your next adventures in Asia. Our Travel Specialists are ready to take your call and discuss the adventure you have spent the last 3 years dreaming of.
Or call us on 0208 566 3739
TransIndus Brochures 2023
Join our mailing list