Japan 15.10.2014 Transindus
If you want to experience Japan at its most authentic and historic while still getting a taste of its modern side, Kyoto is the perfect place to include on your itinerary. Just a few days here is enough to enjoy a variety of sights and activities, from beautiful UNESCO World Heritage sites to a traditional Japanese tea house.
To demonstrate how you might balance your time in Kyoto between its various attractions, we have put together a selection of suggestions for spending a culturally rich 72 hours in this wonderful city, which was once Japan's capital.


Day 1 
Kyoto is home to an impressive 17 UNESCO World Heritage sites, so visiting one or two of these is a natural way to begin your stay. Among the best attractions is the absolutely beautiful Ninna-ji Temple, which boasts five storeys and has that charming symmetry which makes Buddhist temples so attractive. 
It started its life as a summer home for the royal family before being converted into a temple in 886. As it is a large pagoda, it is worth dedicating several hours exploring it, especially as it is home to wonderful landscaped gardens that are perfect for tranquil strolls.
Another must-see is the Kinkaku-ji Temple, which is often referred to as the Golden Pavilion. As its name suggests, the temple is decorated with gold leaf, and the sight of its gleaming reflection shimming in the pond beneath it is one of the best-known images of Kyoto.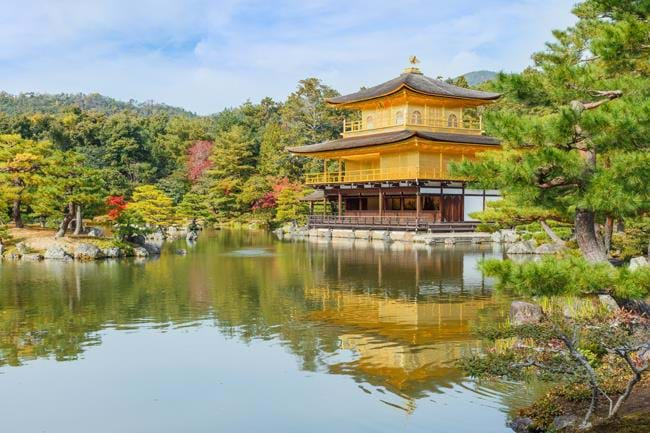 Like Ninna-ji Temple, this site wasn't originally a temple. Indeed, the building was designed as a home for the Shogun Ashikaga Yoshimitsu following his retirement. It was only after his death that it was converted into a temple. Before you leave, be sure to take tea at its lovely tea house - which brings us to another activity to add to your itinerary.
Whether you decide to do so at the temple's tea house or elsewhere in Kyoto, enjoying a spot of tea is an absolute must, it being such an important part of Japanese culture. Green tea is the type of tea most commonly consumed in Japan, brewed in attractive cast iron teapots.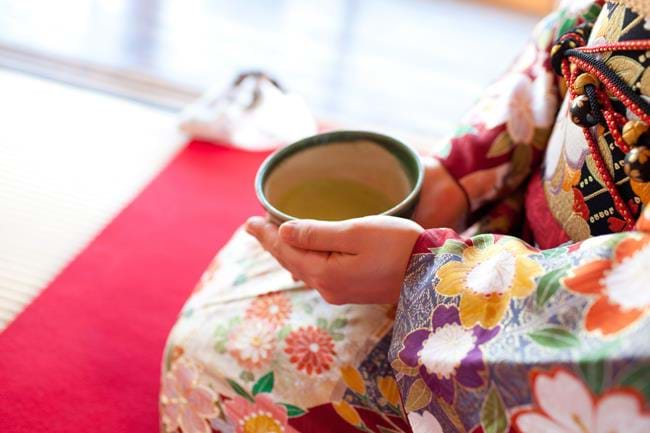 Day 2 
The following day, spend some time strolling around Kyoto and getting to know its fascinating streets. One of the appealing things about walking in this city is the fact that you will have the option to indulge in languid ambles through beautiful scenery, or dive into the hubbub and soak up some local culture at its markets. 
A wonderful spot for the former is the Imperial Palace Park, which is absolutely beautiful, with its scenic lake. While you're here, you can also take a tour of the palace; these are held in English every weekday.
In terms of markets, the Nishiki Market is not to be missed. Selling all kinds of fantastic foodstuffs, this is the place to go not only to enjoy the bustle of one of the city's markets, but also to taste some authentic local cuisine. Among the best things to try are the fish and vegetable tempura, skewers of chicken known as yakitori, and pickled vegetables.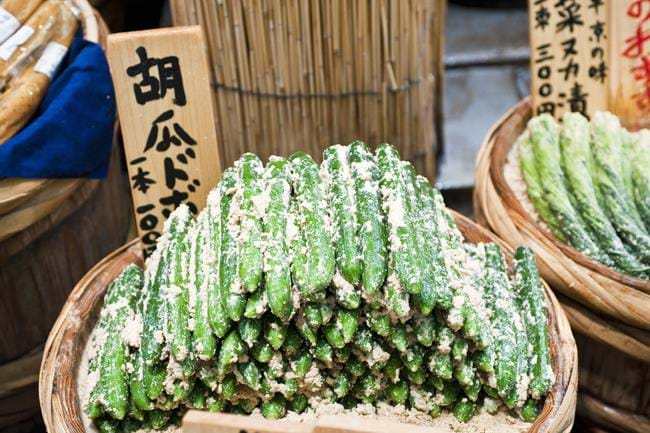 Day 3 
The Gion District is one of the most famous parts of Kyoto, being one of the few places where you can spot geishas going to and from appointments. So, it is a must-visit before you leave the city for your next destination.
Perhaps the best way to explore this fascinating part of Kyoto is simply with a walk; indeed, seeing local life unfolding is one of the main reasons to come here. While the area is now dotted with more modern buildings, there are still plenty of historic ones to see. Indeed, if you pay a visit to the south of the Gion District, you can view a variety of traditional restaurants and tea houses; however, you shouldn't expect to be able to go inside, as many of these are solely for geisha entertainment.
Alternatively, stroll around Shinmonzen-dōri and Furumonzen-dōri - these streets are home to specialist antique shops and art galleries which are really enjoyable to explore.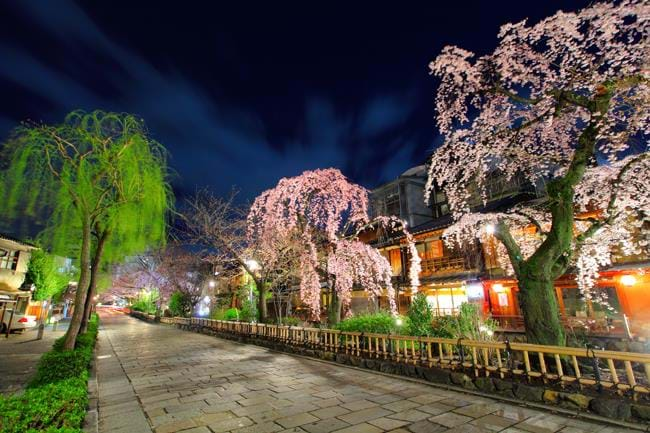 If you would like to visit Kyoto on your Japan holiday, contact our team of experts they are on hand to help you put together the perfect trip.