Thailand 15.07.2021 Transindus
With the aim of reaching critical mass in its vaccination programme the government has proposed lifting all remaining restrictions including those on international travel to amber list countries by 19 July 2021.  While some feel it's a bit to early, others tell us it probably just right particularly for the less fortunate nations who buckled down with lockdowns early and have managed Covid well, at the expense of their tourism industries.
With much of the press focus on European beach destinations and the confusion, controversy surrounding Covid passports/certificates, the cost of PCR tests and Passenger Locator forms little has been said in the press about the wonderful opportunities awaiting double vaccinated travellers in Asia, where the situation has been more stable.  In this newsletter we aim to shed some light on possibilities of our Asian and Middle-Eastern destinations that are on the amber or green list and open to British travellers.
Looking back over the past 16 months, it's clear that most Asian nations reacted quickly and firmly to the pandemic and have not seen the infections numbers and death tolls that much of the western world saw, nor have they been tempted by premature openings. Those that took decisive action have managed to control the spread internally and focussed on inoculating their populations at the first opportunity they could acquire sufficient stocks of the vaccine.
A few that are ahead of the curve are beginning to open borders in carefully managed stages to double vaccinated travellers.
Here's our shortlist of the countries that are open and ready to receive you, just as soon as you are ready to travel!
Thailand's Tropical Islands – Amber - Open from 01 July'21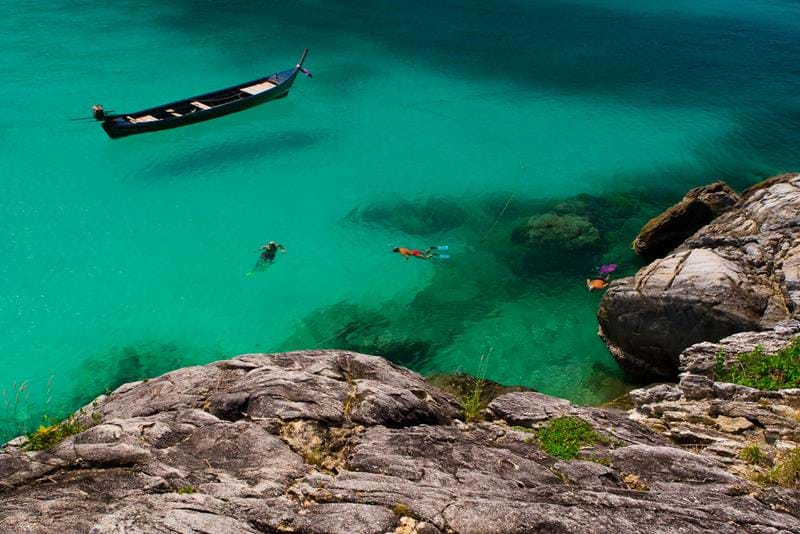 Despite its economic dependency on tourism Thailand has remained entirely focussed on keeping Covid out and has kept its borders firmly shut. Now, with a strategic, vaccination programme focussing on inoculating its Island populations, the country has plans to open many of its tropical islands to tourism, quarantine-free entry, for double jabbed travellers under the  "Sandbox" banner.
01 July saw the opening of Phuket, as the first of the Thailand's Tropical islands. With its own international airport, guests can fly straight into Phuket from the UK and all you need is a visa, negative pre-departure PCR test report and another on arrival to begin their tropical holiday with the freedom to move about the island completely free. Stay for 14 days or more and you can even fly to Bangkok and visit any other part of the mainland you wish, just like a local. 
With a huge choice of hotels to suite every budget, and an astonishing choice of activities to keep you and the family engaged, there has never been a better time to visit the tropical paradise of Phuket  As a kick start, 4* & 5* hotels are offering remarkable bargains like our 7-night packages in a 4* hotel from £195pp, inclusive of accommodation, breakfast and transfers. We can help book flights too but you might want to use your Avios or other airline miles points before they lapse!  Checkout details of our tour and hotel options here> https://www.transindus.co.uk/thailand/tailor-made-tours/phuket-beach-breaks/
What to know what there is to do on the island – here is our list of 'Top 10 things to do in Phuket' https://www.transindus.co.uk/inspiration/blog/top-10-things-to-do-in-phuket/
Koh Samui, Koh Phangan and Koh Tao are scheduled to open later in July, with Krabi in August, Chiang Mai in September with the rest of the country opening fully in October. Our best wishes are with the people of Thailand and we can wait to her of their successes.
We'll keep a close eye on developments here and keep you updated. Click here to see rules of the "Sandbox" entry programme: https://www.transindus.co.uk/thailand/before-you-go-to-thailand/
Jordan – Amber - Opens 19 July'21

It's easy to see why Jordan stands at the vanguard of the recent boom in Middle East tourism. The Kingdom is by far the most stable and welcoming in the region, Its written history dates back to the Old Testament (this is where Moses first glimpsed the Promised Land, and where Jesus was baptized). The desert landscapes are simply out of this world, the coastal scenery stunning and the Greco-Roman ruins on a par with anything in Europe or in the Levant. 
The reason almost everyone comes to Jordan, however, is to see the great wonders of the ancient world. Hidden at the end of a winding, narrow ravine in the depths of the desert, Petra is a lost city whose marvels, which lay undisturbed and forgotten for over a millennium.
With the country featuring on the 'UK Amber list' and no quarantine on arrival, the destination has been a huge draw in preparation for 19 July. Just a short 5-hour flight away entry requirements are simple with a visa on arival, negative PCR test and registration on the 'visitjordon app'. Just make sure you haven't passed through a red list country in the last 21-days, before arranging in Jordan.
Land crossings between Jordan, Israel and the Occupied Palestinian Territories are also possible, providing further options for touring the region at a time when the destinations are relatively uncrowded, the welcome warm and prices low.  Check out our 5-day Essential Jordan Tour for £695pp https://www.transindus.co.uk/jordan/tailor-made-tours/essential-jordan/
Israel – Green - Opens August'21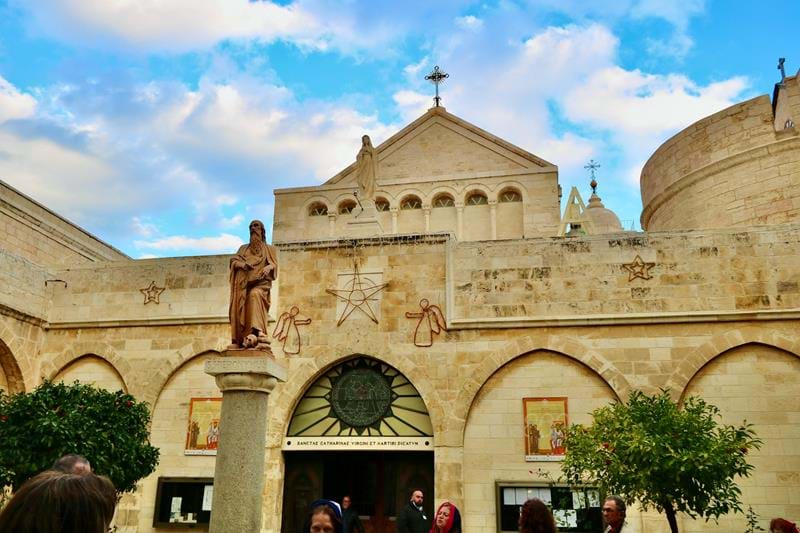 Known as The Holy Land, Israel is the birth place of both Judaism and Christianity with shrines sacred for Islam, Samaritanism, Druze and the Bahá'í Faith making it a centre for religious following but it retains a strong sense of secularism. Add to this the migration of people from the world over and you have a melting pot for a fascinating mix of Eastern and Western influences, styles of food and traditions that have all merged to form a shared Israeli culture that is as  fascinating as it is diverse.
Overall a wealthy nation, Israel has achieved one of the highest double vaccination rates in the world and both Israel and its capital Jerusalem feature on the UK Green list and with the country scheduled to permit quarantine free travel for British visitors from early August'21, just ahead of the best season for travellers, this is an ideal window to book your holiday ahead of a rush later in the year.  At present our understanding is that all you need is a visa, pre-departure PCR test and a duly completed passenger statement. 
With the best time to travel falling between September-November and March-May Why not check out our 14-night tour inclusive Bed & Breakfast tour with international flights, accommodation, guides, entrance fees and all internal travel for £3,995pp and book up for your winter sun.
 https://www.transindus.co.uk/jordan/tailor-made-tours/jordan-and-israel-experience/
Uzbekistan – Amber - Opens 19 July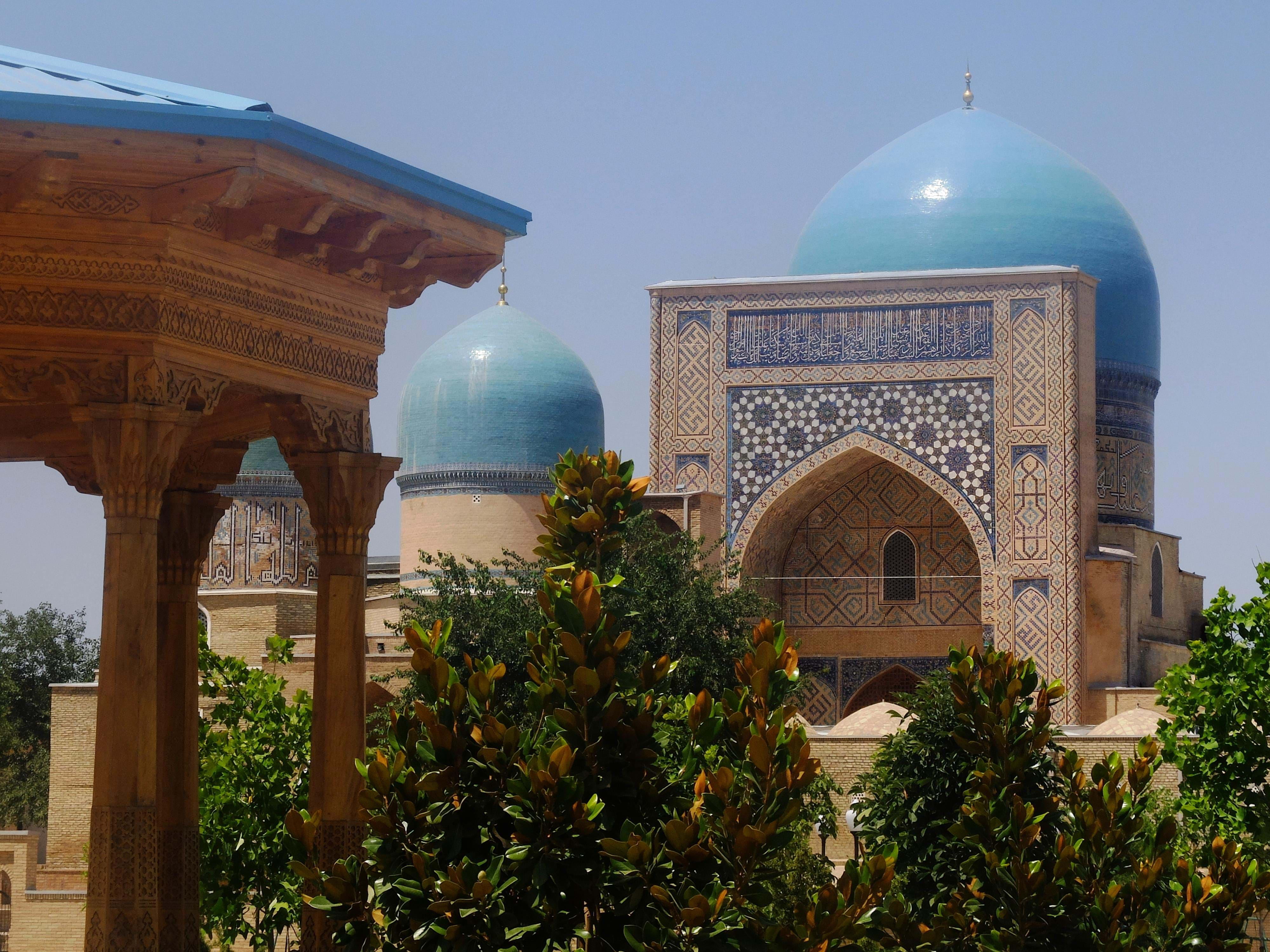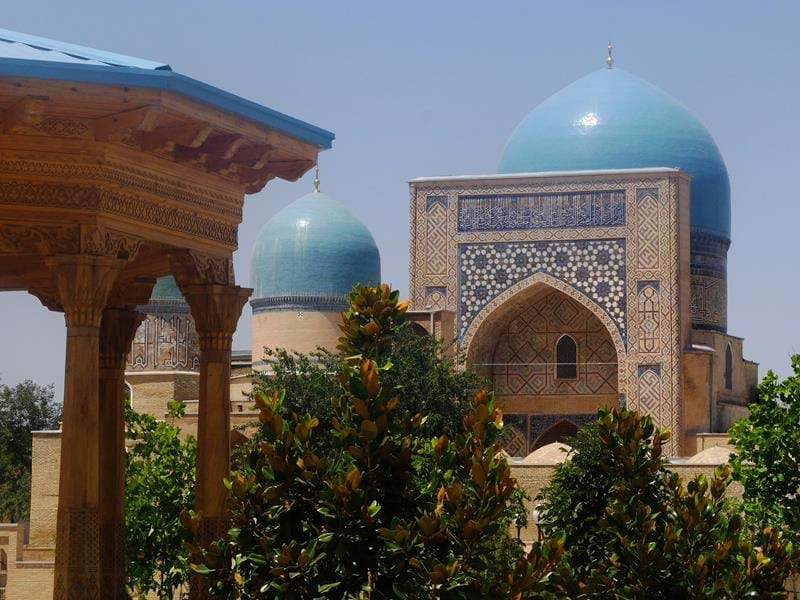 One of our absolute favourite destinations, Uzbekistan is a crucible of culture development at the heart of the ancient silk road.  Home to three of the world's oldest and most celebrated cities – Samarkand, Bukhara and Khiva, the country it never fails to capture the hearts and minds of all who visit.  Its grand and elegantly tiled blue domed mosques and minarets are a huge draw as is the vast diversity of its arts, crafts and traditions.
Uzbekistan has opened its border for international tourists in June'21 for quarantine free travel to anyone with negative PCR test taken 72 hours prior. Uzbekistan allows visa free entry to the UK nationals and as it features on the amber list it means we will all be free to travel from 19-July, withou self-isolating on return.
Most visitors head out for a second or third visit to explore more of the country in depth and perhaps to experience some of its more remote towns and villages, cultural traditions, arts, crafts, museums and even live theatre. On the fringes of the country lie the fabled Fergana Valley, the forgotten fortresses of the Chores, nomadic camel herders' who camps on the fringes of the mighty Kyzl Kum Desert all of which are experiences not to be missed.
With excellent hotels, tremendous service and great prices, why not plan your visit this summer between now and September or next spring, when our Amrit Singh will be leading the 19 March 2022 departure of our 11 day Discover Uzbekistan tour.  Check out details and reserve you place now.  https://www.transindus.co.uk/uzbekistan/group-tours/uzbekistan-discovery/
Kyrgyzstan – Amber - Opens 19 July

Kyrgyzstan is, quite simply, among the most beautiful places on the planet. Bisected by the Tianshan, or 'Celestial Mountains', it forms a rugged buffer between the great Eurasian Steppe to the north and deserts of Chinese Xinjiang to the south. For thousands of years, these contrasting landscapes have supported populations of semi-nomadic herders, who grazed their goats, sheep, horses and yaks at altitude during the summer months, sleeping in felt yurts and migrating back down the valleys in winter.
Ideal for those who want to experience the great outdoors and perhaps gain a sense of what life on the open old Silk Road may have been like, between the great bazaars of Bukhara and Samarkand.  The yurt camps, astounding scenery and warm welcome, and opportunities to meet the nomadic people of the country provide plenty of inspiration as do the options for walking, trekking and horse riding in the Celestial mountains or around the famous Song Kul lake. 
Kyrgyzstan is open for international travellers in June'21 and allows quarantine free travel to double vaccinated people. Kyrgyzstan allows visa free entry to the UK nationals and features on the amber list of traffic light system which means quarantine free return to the UK.
Take peek at our Kyrgyzstan -Art of the Nomads tour from £1,995pp https://www.transindus.co.uk/kyrgyzstan/group-tours/kyrgyzstan-art-of-the-nomads/
...oo0oo...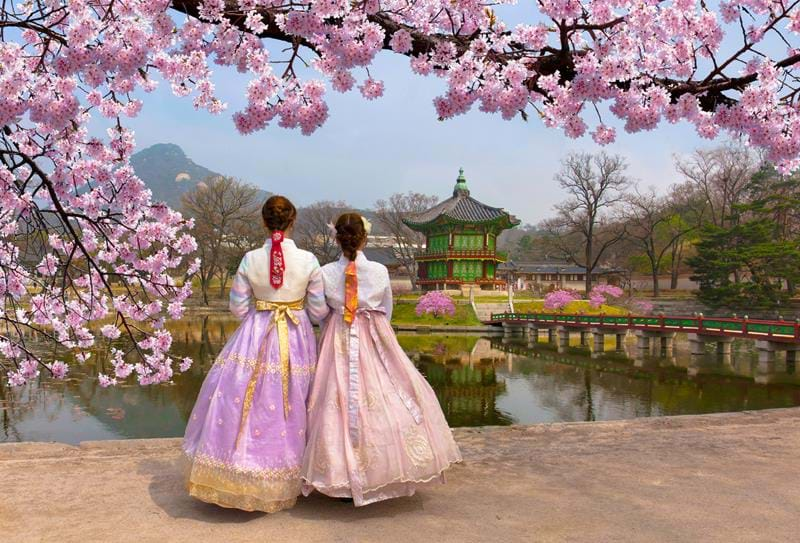 ..
Asian Green & Amber countries expected to open soon:
July'21 - Additional Thai Islands - Koh Samui, Koh Phangan & Koh Tao
August'21 - K
r

abi, Thailand
September'21 - Chiang Mai, Thailand, Oman, UAE & Saudi Arabia
October'21 - Thailand, Taiwan, Japan, South Korea Vietnam, Cambodia & Laos,
What about India, we hear you ask!!
Sadly, have little news of India's re-opening but do know that infection numbers have plummeted and family and friends in the country have returned to some semblance of normality albeit strictly following the hands, face and space mantra!!   Its vaccination programme has made tremendous strides with roughly 8-million people being jabbed each day, but the task is vast and we will need to exercise patience!