India 28.04.2020 TransIndus
Continuing on from our popular post where we reached out to friends in Delhi to find out how the Covid-19 lockdown has changed their day to day lives, we have done the same with other friends around the world. The measures being taken varies from country to country and we are all at different stages in the pandemic. Here we hear from friends in the far-flung parts of Asia - as far away as Bhutan, Japan, Sri Lanka and China.
Akilesh - Bhutan
Bhutan has no active Covid cases so all is well in Bhutan. Bhutan again showed the world that it is indeed, one of the happiest countries in the world and its philosophy of Gross National Happiness is working well. We are seeing a huge amount of media coverage from around the world which has prompted a small amount of concern over here and many are taking necessary precautions and maintaining social distancing. We're trying to remain positive, using this time to prepare for the return of tourism plus doing things like gardening and meditation.

Dylan - Colombo
Before home deliveries were made the norm, queueing up while maintaining social distancing outside supermarkets was the "in" thing. Far from ideal to wake up at 06.00AM to stand in line for hours, but ice cream is worth the wait. 
Given that saloons are closed for the time being, a make shift home saloon will have to do for now! I also don't fancy myself as a gardener, however the grass isn't going to cut itself. 
The only ones that seem to welcome the lockdown with open arms are my dogs, as they revel in the extra attention they get!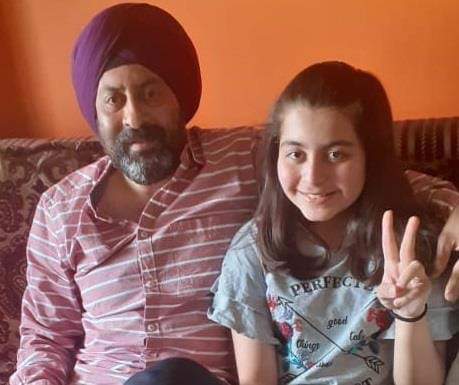 Vinay – New Delhi
New Delhi and its people have handled themselves with poise, remaining indoors as much as possible and well-maintaining social distancing. My neighbours, too, highlight this encouraging picture, remaining indoors and venturing out only for the barest of the essentials. PM Modi, over the last 30 days, had encouraged us, the citizens of India, to show our appreciation for our health workers by lighting lamps, clapping etc, and we have been doing all these and more but from the safety of our homes. There is this sense of community, of togetherness in these tough times, and that we are not alone but will overcome this together as a society, as a country.
Work doesn't always allow uninterrupted time with my kids; I am taking this opportunity to indulge in more and more indoor yet fun activities.
One evening, I had also taken up Turban tying - a fond nod to my Sikh roots. Generations back, my forefathers practised Sikhism. It had always been my wish to pay homage to them in a special way. So I grew a beard over the month, tied the turban (flawlessly!), and voilà!
To read more stories from India, click here.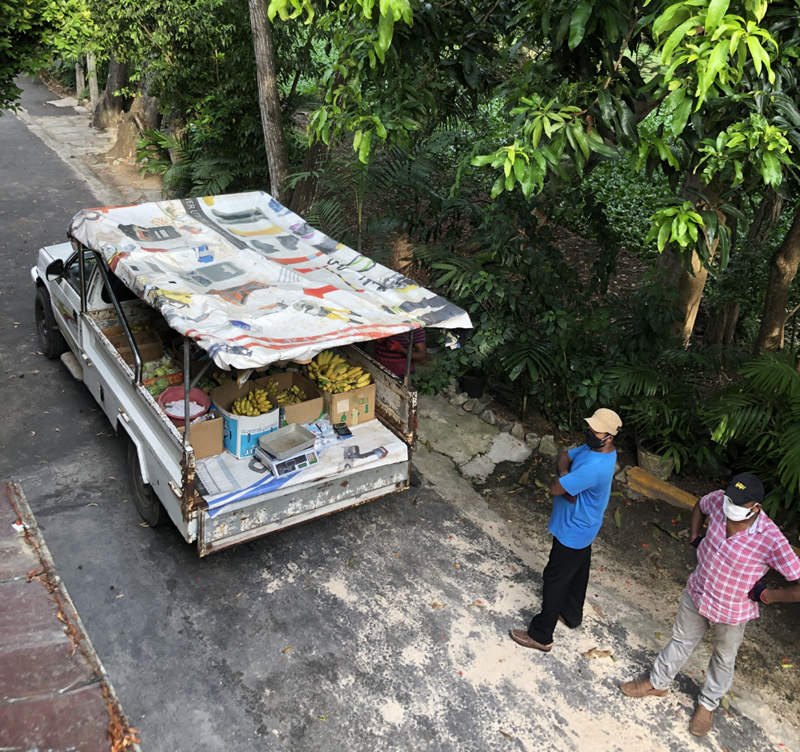 Skandha, Colombo, Sri Lanka
A rapid and unplanned shift from office-working to work-from-home, coupled with extended curfew and the closing of shops, meant that an old Ikea dining table from days of being a student in London along with our living room were re-purposed into a make-shift office! Much to our dog's delight!
Limited supplies have meant simpler meals, but luckily Sri Lanka is blessed with some delicious organic produce, ensuring even "curry's in a hurry" are tasty and colourful! Farm fresh and delivered with a smile (hard to tell with the mask but I am hopeful!). Sorting through and purchasing from the delivery-only vendors who now frequent our neighbourhood.
Not being able to go to the gym is not an excuse to avoid my "keep-fit" regime. Dug out some 15 year old, slightly rusty, weights from the garage and got to work. I call it "working out with a view".

Mark - Guillin, China
The unexpected shadow of the virus hangs over China, and most people were afraid. Business owners allowed some employees to work from home with their own computers, but some important positions still need to be attended. Mark has designed travel itinerary in China for tourists from all over the world in a travel agency, now no new orders, but he has to deal with many cancellations every day. Even if you don't get sick, wearing a mask to work is a must for every employee. In this way, not only protect yourself, but also other colleagues won't be afraid of you. After all, no one knows whether you have virus or not.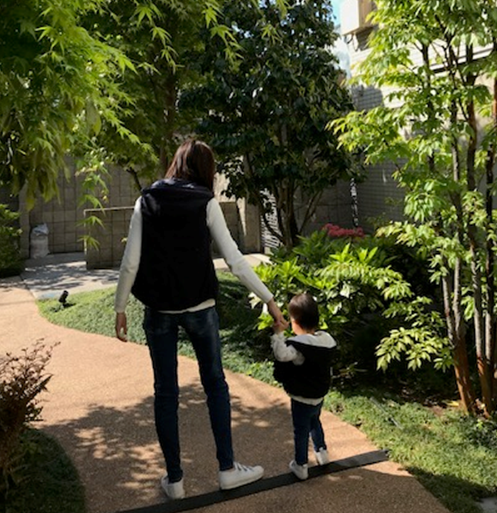 Shigeomi - Japan
The Japanese government recently declared a state of emergency with many shops closed except food stores, pharmacies and public transport. We are not going out unnecessarily. I am taking special leave at the moment as I have a 23 month old and nursery is temporarily closed due to Covid. I take daily walks in my neighbourhood with my daughter every morning and evening, choosing to go where there is no people. I know that other members of my team are doing the same. Some have taken up skipping ropes to refresh and stay healthy. Others are taking online courses to improve skills. When this is all over, I'm already looking forward to next years cherry blossom season. Sakura is the best time to enjoy Japan's beauty and by then, we really hope that we will all be able to travel safely.
Hansika - Colombo, Sri Lanka,
We are currently under an island wide curfew with intermittent relaxations allowed for the low risk districts and cities. Currently the airport is closed and most of the government and private sector businesses have allowed their staff to work from home.
Our entire team are working remotely and our staff and their families are keeping well and safe. Through phone calls and WhatsApp groups, we have found a way to be together, yet apart. We have made great efforts to keep positive and most importantly, maintain health during these challenging times. We are incredibly appreciative of what we have.
Home gardening has proven useful, especially when supermarkets are out of bounds. Some are rereading their favourite bookins and others have taken up their culinary skills and started to cook for their families.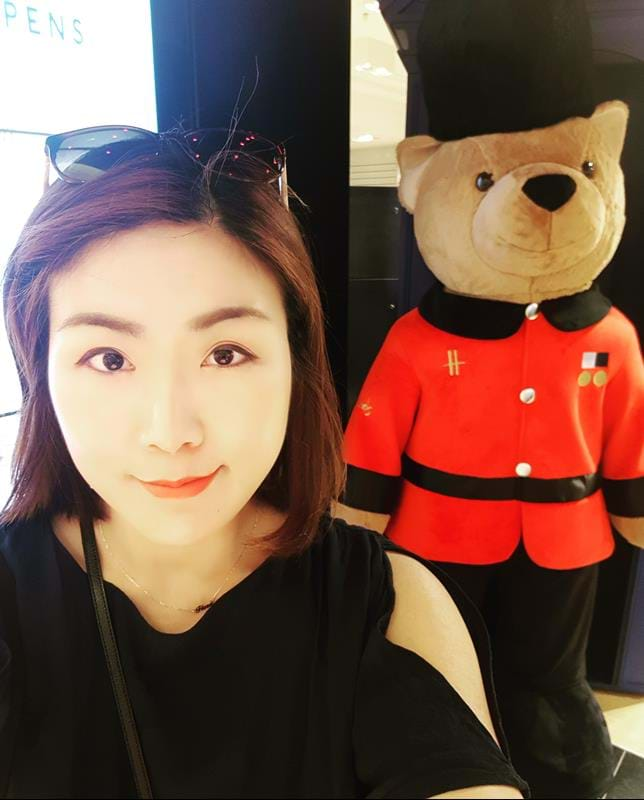 Flora - Seoul, South Korea
Here in South Korea, local situation is almost recovered with less than 10 new cases confirmed each day. Social distancing measures will be relaxed starting from May 6th allowing reopening of businesses as the outbreak is now considered under control. Even gatherings and events are allowed as long as they follow disinfection guidelines.
It was a long holiday weekend since last Thursday and so many local people travelled about 140K people to Jeju Island as they cannot travel abroad. Many people even did not wear face masks.
We have been working from home and we expect to be working from home for at least until end of this month (may extend another month or two). Some of us use this time at home to learn new skills or exercise. All of us are trying to stay positive by exchanging information and encouraging each other.
There were some museums, tourist attractions, markets, local shops and restaurants closed during the outbreak, but we expect all of them will be fully opened within the next couple of days so everything will be back to normal for locals.
This month, each and every family will get government support fund that can be used within the community as well so this will also help with local community.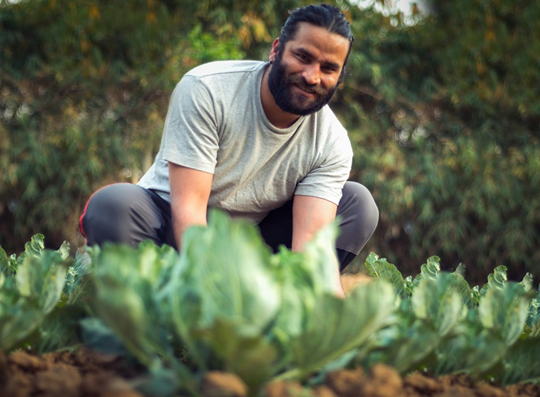 Jay - Kathmandu, Nepal
Being a IT guy I usually spend most of my hours in front of the screen. Lockdown has so much negative influence in our lives, but on the other side has given an opportunity to do something productive. Helping out my mom by doing some vegetable garden work. Loving it.
Read more about stories from Nepal here.
TransIndus Supports GiveIndia
However uncertain things are at home here in the UK, we are in an incredibly privileged position compared to other parts of the world. Where possible, we are doing our best to support those most in need and forging a  partnership with GiveIndia is the least we can do at this time.
Just £50 will feed a family of four for a month, supplementing loss of income and covering the essentials.
For more on this GiveIndia, go to:
https://indiafightscorona.giveindia.org/