Thailand 27.05.2014 Transindus
Thailand is a place that really does offer every type of experience, with some of the world's most beautiful beaches and jungles to be found here, as well as some amazing culture. For some visitors, a trip to the country is all about letting their hair down, with the famous Full Moon Parties on Koh Pha Ngan being among the major highlights, along with the excellent nightlife in Bangkok and other areas.
However, if after all that sinning you're feeling the need for spiritual enlightenment, you'll certainly find no shortage of sites offering just that in Thailand, with the country being home to many Buddhist temples that are as important from a religious point of view as they are from a historic one. Here's a look at some of the nation's most notable Buddhist attractions.


Wat Phra Kaew, Bangkok 

Originally built by Buddha Yodfa Chulaloke, Wat Phra Kaew is perhaps the most significant Buddhist site in Thailand, and can be found within the grounds of the Grand Palace. This amazing complex consists of more than 100 different buildings and spires, and is most notable for being the home of the Emerald Buddha. Despite being just over half a metre high, this iconic statue is among the most revered of all Buddhist artefacts, and is something that all tourists in Thailand should endeavour to see.


Wat Pho, Bangkok 
From one of the smallest Buddhist statues to the largest of all, Wat Pho in Bangkok is the home of the famous gold-plated Reclining Buddha, which is a whopping 56 m long and 15 m high. The temple itself is also the largest and oldest in Bangkok, and dates back to a time when the city was not yet the capital of Thailand.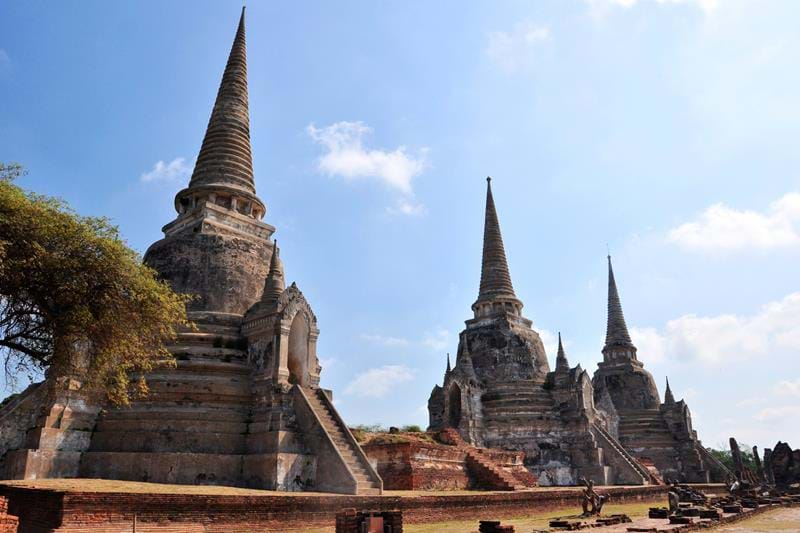 Wat Phra Si Sanphet, Ayutthaya 
Along with Bangkok, Ayutthaya is among the most significant cities for Buddhists in Thailand, and was the national capital until it was destroyed by the Burmese army in the 18th century. Many of its religious complexes were left in ruin and had their most valuable statues looted, although these sites are still revered by Buddhists today, and are therefore well worth a visit if you're looking for a spiritual experience.
The largest temple in Ayutthaya is Wat Phra Si Sanphet, which contains a series of stupas and is housed within what was once the Royal Palace.
Wat Phanan Choeng, Ayutthaya
Visitors to Ayutthaya will quickly discover that there is no shortage of Buddhist temples and other sites to explore in and around the city, and among the most spectacular is Wat Phanan Choeng. Here, you'll find the earliest bronze image of Buddha in the area, as well as a series of other representations of Buddha.


Wat Ratchannadaram, Bangkok 
Back to Bangkok, and Wat Ratchannadaram is another must-see temple. Famous for the Loha Prasat pagoda, it contains 37 spirals which represent the 37 virtues necessary for enlightenment, and is, therefore, the perfect place to come if you want to get in touch with your spiritual side.


A note on buying Buddha statues 
Everyone likes to buy souvenirs to remind them of their holiday experiences, and purchasing a small Buddha statue can make a wonderful memento of your time in Thailand. However, it's important to remember that these are considered religious artefacts, and the Thai government has therefore introduced some strict rules that must be followed when taking these out of the country.
The law states that any image of Buddha that is less than five inches high can be freely taken out of Thailand, as long as it is a full-body statue and not just the head or feet. For larger statues, or any that could be classified as genuine religious or antique material, it is necessary to acquire a permit for export, and those who fail to do so are liable to have their statues confiscated when passing through customs.
These permits are issued by the Thai Fine Arts Department, and can normally be arranged by the vendor of the statue. Always be sure to inquire about this when purchasing Buddhist images, and if the seller refuses to help organise a permit then it's best to just walk away.